Body Worlds & the Brain continues to be so popular that the Science Museum of Virginia is extending the hours for the exhibition to midnight on Friday, September 21 and Saturday, September 22, with the regular opening time of 9:30 am both days. The last time slot those evenings is 10:45 pm.
Sunday, September 23 is the closing day and they will be open normal hours of 11:30 am-5 pm that day. The last Body Worlds time slot will be 3:45 pm.
Body Worlds & the Brain gives you an in-depth look at the insides of the human body! (See our Real Richmond Review at this link).
Featuring 12 actual human bodies that have been preserved through the process of plastination, Body Worlds explores human anatomy, physiology and health. Body Worlds merges anatomy with the latest neuroscience findings, demonstrating discoveries of brain development, function, performance and improvement. Get a firsthand look at the complex nature of our physical composition and better understanding of how diseases and negative lifestyle choices impact the body as you view more than 150 specimens
Time slots for the last week are already filling up and the Museum strongly recommends making advance reservations by calling 804.864.1400 or visiting the website. Body Worlds tickets are $15 with $1 discounts for ages 4-12 and 60+. Tickets for members are $7.50.
Don't miss this interactive exhibit while there is still time – it's nearing to a close and extended hours make it easier to find a time that suits your schedule.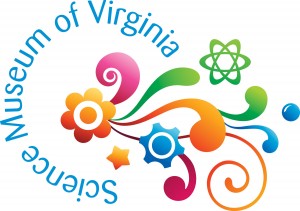 Science Museum of Virginia is an advertiser on Richmondmom.com