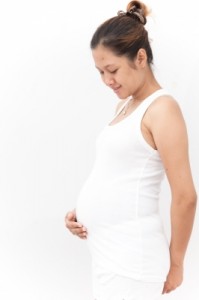 Every mother wants her baby to be as healthy and strong as possible. The best way to do that is to start at the very beginning: before conception. Preconception care can improve your chances of getting pregnant and of having a healthy pregnancy and a healthy baby. Since some habits are harder to break and some health issues take longer to address, preconception care ideally begins at least three months before you get pregnant. Below are some things to consider as you plan for pregnancy.
For both parents:
Visit your obstetrician or health care provider at least once. At this appointment, you can discuss your medical history, ask questions and find out if any tests are recommended. This visit is especially important if you have had problems with a previous pregnancy. If you are taking prescription or over-the-counter drugs, be sure to tell your health care provider.
Stop using birth control. Talk with your health care provider about how long you should wait before trying to conceive.
Stop smoking, drinking alcohol or taking street drugs. All of these substances, when used by the mother, can cause problems with the pregnancy and even birth defects.
Avoid toxic substances, chemicals and radiation at home or at work. Exposure to these by either partner can make it more difficult to become pregnant and can harm the fetus.
Ask your parents if there is a family history of problem pregnancies or birth defects. If you have reason to be concerned about a genetic disorder or inherited disease, you may wish to consult a genetic counselor.
For women only:
Try to achieve your normal weight before attempting pregnancy. It's important not to be underweight or overweight during pregnancy. Do not diet during pregnancy or while you are trying to become pregnant.
Get plenty of exercise before you get pregnant. Exercise can help improve your chances of having a comfortable and active pregnancy. Moderate activity while you are pregnant can help with potential problems such as back pain and gaining too much weight.
Build healthy eating habits. Consuming nutrient-dense foods before and during pregnancy is one way to start eating healthier. Nutrient-dense foods provider high amounts of vitamins, minerals and protein that are relative to caloric content.
Make sure to get enough of folic acid on a daily basis. Birth defects of the spine and brain, such as Spina bifida and anencephaly, can occur if the mother does not get sufficient folic acid during the first few weeks of her pregnancy. Folic acid is contained in many foods during the first few weeks of her pregnancy. It is ideal to start a prenatal vitamin with folic acid and DHA (Omega 3 fatty acids) three months before you start trying to conceive or if you have a positive pregnancy test and have not been taking one.
If you have diabetes, make sure it is being treated. Although women with insulin-dependent diabetes have a higher risk of miscarriage and of having a baby with a birth defect, if the blood sugar is controlled before and during the pregnancy, chances for delivering a healthy baby are excellent.
If you have never been vaccinated for rubella (German Measles) or had rubella, it may be advisable to be vaccinated prior to becoming pregnant. If you do get vaccinated, you should delay trying to get pregnant for three months. You should not get vaccinated during pregnancy. If contracted during pregnancy, rubella can cause birth defects.
Avoid eating undercooked meat or seafood, handling cat litter boxes and playing in sandboxes. These are known sources of toxoplasmosis, a parasitic infection that can seriously affect the fetus.
Planning a pregnancy can be an exciting time and the tips above can help prepare your body for a healthy pregnancy and healthy baby. For more information, visit the pre-pregnancy section on our Web site or schedule a preconception appointment with your health care provider.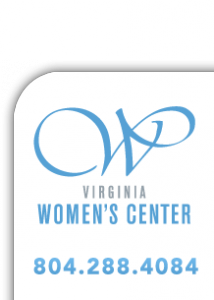 Virginia Women's Center is an advertiser on Richmondmom.com