We had a blast at the Pink Tie Gala Bachelor Auction last Friday night and now the focus is on the main event: The 2012 Pink Tie Gala.
If you've never been, it's an amazing charity event supporting Susan G. Komen complete with survivors dancing the night away after practicing for months, the band Casper providing great entertainment, and all of our hunky bachelors and their generous dates attending, too.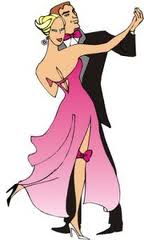 There are a ton of great silent auction items, cocktails and amazing dining, not to mention it's for a great cause.
One of the most fun parts of this event is that Richmonders of all ages, professions, backgrounds and histories–many of them touched by the disease in some way–come together to have fun to beat breast cancer.
Get yourself a pink dress (really any color will do!) and join the fun on Saturday October 20, 2012.