The last week of September is here and we've got a mega-list of events and activities for preschoolers and school age kids. Check them out. And get ready for the Virginia State Fair. Visit our Fall Festival and Fun Events posting for plenty of festivals in addition to this week's events.
Remember that September is ADHD Awareness Month and Childhood Cancer Awareness Month.
Get outside and have fun!
Ongoing

Romp n' Roll BabyPalooza – Free classes for toddlers! Class times vary by location, so check out the schedules via the links below and call or fill out the online form to reserve your space in a class today. September 24-30.
State Fair of Virginia at the Meadow Event Park next to Kings Dominion. Animals, agriculture, rides, food, music, fine arts, crafts, competitions, and more. The State Fair is ON September 28 – October 2.
The Hound of the Baskervilles – Now through November 4, 2012. Part of Virginia Rep's Barksdale Season at Hanover Tavern – Three actors take on more than twenty roles including Holmes, Dr. Watson, and themselves as they hilariously retell the story of the classic thriller with the killer dog! This highly theatrical comedy will have you howling with laughter. A fast-paced spoof for the entire family!
Click here for some ongoing events at the Science Museum of Virginia and more.
Gallery First UU at First Unitarian Universalist Church will host its 47th annual juried fine arts and crafts show and sale. It opens at 5 p.m. on Wednesday, September 26 and continues through 5 p.m. on Sunday, September 30. Over 180 local and regional artists and craftspeople will exhibit their works. Prices range from twenty dollars to several thousand dollars. There is no admission charge.
Monday, September 24
Free Classes at Romp n' Roll. Class times vary by location, so check out the schedules via the links below and call or fill out our online form to reserve your space in a class today.
Red Shoe Rendezvous to benefit Ronald McDonald House Charities of Richmond. Have a wonderful evening at the Red Shoe Rendezvous, the largest annual fundraiser for Richmond's Ronald McDonald House Charities. Event includes a variety of cuisine presented by many well-known local restaurateurs and caterers. Each ticket includes unlimited food and open bar.  A silent and live auction will include sports memorabilia, vacation packages, restaurant certificates to some of Richmond's best locations, and more! All proceeds directly benefit RMHC of Richmond.
Tuesday, September 25
Be the Match and Save Lives – learn more here.
Greater Richmond Fit4Kids
– Fit4Kids has been selected as the recipient for Whole Foods 5% Day on
Tuesday September 25th! Staff will be onsite from 10 am to 6 pm giving kids free jump ropes and helping bag groceries.  5% of all sales will go to support Fit4Kids and  learning gardens.
Wednesday, September 26
Lunch Break Science noon – 1 p.m. at Science Museum of Virginia. Rabies in Virginia: Epidemiology and Exposure Response presented by Virginia Department of Health Public Health Veterinarian Dr. Julia Murphy.
Girls on the Run of Greater Richmond at 7:oo p.m. – information meeting at Cafe Caturra at Libbie and Grove. 10% of all sales will go to Girls on the Run – just tell them you are with Girls on the Run. If you are interested in learning more about this new nonprofit that teaches girls self-esteem through running and physical fitness please come by and get something to eat and drink. We look forward to seeing you there!
Women's Health and Fitness Day -It's Women's Health and Fitness Day on Wednesday, September 26th from 10am-12pm.  Doors open at 9:30am for registration and a continental breakfast. The event is free, but space is limited!  Come out for Tai Chi Classes and Demonstrations for all levels of experinces, Henrico Doctors Hospital Health Fair, South River Compounding Pharmacy, Personal Chef To Go, Door Prizes and More!  Call 804-741-8624 by September 19th to reserve your place today!

Nobody Told Me – 9:30 am – 11 pm – If you love being a mom (or want to be a mom) but had no idea how hard it would be, join in for honest conversation and realistic ideas for making it easier. Register: 804-545-1272. Commonwealth Parenting.
Mood Management at Scents of Serenity. Come out to Scents of Serenity Organic Spa and learn about managing your moods through these powerful and amazing oils. Free seminar is Wednesday night 7-8:30pm at Scents of Serenity Organic Spa, 3016 Mountain Rd, Glen Allen, located upstairs in a historic farmhouse. Seating is limited and classes fill up fast, so call Melanie at (804)277-4988 to reserve your spot!
Thursday, September 27
The Fresh Beat Band centers on four best friends – Kiki, Shout, Marina and Twist – in a band who love to sing and dance. In each episode, preschoolers sing and dance along as they help The Fresh Beat Band solve everyday challenges. Preschoolers learn the fundamentals of music such as melody, rhythm, tempo and performance styles and the importance of friendship, working together, and respecting each others differences.Center Stage/Carpenter Theatre.
Friday, September 28
Threads Fall Consignment: September 28-October 7. Great bargains!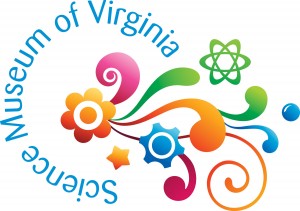 Science Museum of Virginia Girls in Science Camp In – Middle school girls join forces with professional women scientists to confront challenges and find solutions to common problems faced by scientists and engineers. Girls in Science Camp In is sponsored by DuPont and the Society of Women Engineers. Pre-registration is required. For more information or to register call 804.864.1400. One adult chaperone is required for every four girls. $10 per person.
Fourth Fridays with Frank at CMoR at 11 am.
Life at the Plantation – Magnolia Grange – Homeschool program that includes a tour, period games, and a craft project Register: 804-748-1623.
Call Federal Credit Union has partnered with Enterprise Car Sales to offer a member-only Used Auto Sales Event with special finance incentives at our Hanover Branch. Get pre-approved! Call our Loan Consultants at (804) 274-1200 or apply online.
Adult Fun Friday at Spirited Art – Get into the Halloween spirit with "Boo!", the 1st Adult Fun Friday class.  It will be painted on a 10×20″ on September 28th at 11:00 am.  Bring your own lunch or snack, and enjoy some fun with friends. There will also be a raffle for a free Spirited Art painting at this class.
Family Weekend Concert at Modlin Center for the Arts – Always a popular event, Richmond's Family Weekend Concert will offer performances by the Symphony Orchestra, Wind Ensemble, Schola Cantorum, Women's Chorale, Jazz Ensemble, and more. DATE:    Friday, September 28 . TIME:    7:15 p.m. UR Taiko Ensemble – outside, front entry of Booker Hall (weather permitting)  7:30 p.m. Concert  – WHERE: University of Richmond – Camp Concert Hall, Booker Hall of Music  – COST:  FREE; no ticket required.
Family Art Night at Virginia Museum of Fine Arts – 5-7 pm. Enjoy a modern approach to the ancient Chinese art of painting silk using professional dyes and line techniques on silk garments. Register: 804-340-1405.
Jump-n-Jam Tween Night – 8-12 pm – Pump it Up Hanover or Midlothian locations, tweens (age 10 and up) can race through obstacle courses; shoot hoops, or just dance. Includes pizza and a drink. Call to confirm location and time and to register: 804-550-7867.
Saturday, September 29
VisionWalk 5K and Family Fun Event: Join the Virginia Eye Institute and Foundation Fighting Blindness as they walk to fight blindness caused by degenerative retinal diseases. The 5K Family and Pet Friendly Walk is Saturday, September 29, 2012 at Innsbrook – North Shore Commons. It starts at 9:00 a.m.
Worldwide Day of Play at CMoR – 10 am – 4 pm – On Worldwide Day of Play, children are encouraged to turn off their screens and do what they do best: PLAY! CMoR celebrates at all three locations with hula hoops, balls, guest visitors and all of the museum's usual ways to play. CMoR Central unveils the new Healthy For Life messages and game throughout the exhibits. FREE with admission. At all three CMoR locations!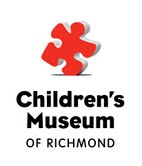 Henrico Doctors' Hospital, Richmond Virginia – Have expired prescriptions or documents that need to be destroyed? West Creek Emergency Center is an official National Drug Take-back Day collection site on 9/29 from 10 am – 2 pm. Drive thru. Drop off.
Festival of India – Free admission. Enjoy a taste of Indian Culture in RVA. For Virginians, the Festival of India has become an eagerly anticipated annual event, since it began in 1981. People from all over Virginia flock to the Greater Richmond Convention Center for two fun-filled days of music, dance, food, and culture. The Festival offers a unique opportunity to celebrate and explore India's diverse culture and traditions, including authentic regional food, arts, crafts, and entertainment.
Festival of Grapes and Hops at 10 am – Gather your friends and bring them to charming Old Towne Petersburg for a day of sipping, swirling and fun. Petersburg's Chamber Festival of Grapes & Hops. Enjoy Virginia wines and beers the way they were meant to be tasted…with friends, music and great food!
Bark in the Park - Our annual Bark in the Park event is for the entire family.  We encourage anyone who enjoys animals, activities, music and even a little exercise to join in the fun," said Courtney Morano, Henrico Humane Society president. "The proceeds from this event help us find permanent, loving homes for animals that have been abandoned, abused or surrendered." A 2k Dog walk starts at 10:30 a.m. and there is a $25 registration fee for this event or $10 for children.  Walkers can register online at www.henricohumane.org , or in person on the day of the event.  Participants are encouraged to collect pledges to help raise money.  Prizes will be awarded to the individuals and teams that raise the most funds.
Boathouse Oktoberfest – 11 am – 5 pm – Join us at the Boathouse at Sunday Park for a lakeside Oktoberfest! Traditional German menu including bratwurst, smoked pork loin, spatzle, Schupfnudeln, Kaiserschmarren, and strudel. Beer tasting and featured beers from Franziskaner, Heavy Seas, Krambacher, Legend, Spaten, Starr Hill, Victory and Weyerbacher sold separately. Live music by the Acca Temple Sauerkrauts.  Call The Boathouse at Sunday Park to make your reservation (must be secured with a credit card).
Free Entrance Day at James River National Wildlife Refuge – Fee waiver includes: entrance fees, commercial tour fees, and transportation entrance fees. Other fees such as reservation, camping, tours, concession and fees collected by third parties are not included unless stated otherwise.
National Trimathlon at Mathnasium of Midlothian. A fun-filled competition where kids in grades 3 – 6 compete in three challenging math events.  Call 877-601-MATH for the nearest location and for registration information.
On A Roll is a wheel-a-thon/run-a-thon to benefit the National Spinal Cord Injury Association (NSCIA). The event will take place at the Dinwiddie Generals Football Field. Course options include a timed road course through Historic Dinwiddie County, plus an oval track race, along with an obstacle course for those not wheelchair-bound to see how life is like for those that are.
SPC Fall Fest – 10 am – 3 pm – Come join us on Sept 29th for a day filled with festival foods, live mission work (Stop Hunger Now and Birthing Kits for Haiti), kids' games, music and more

Walk Now for Autism Speaks is a fun-filled, family friendly event and is our signature fundraising event to fund vital Autism research and to spread Autism awareness. Autism is the fastest-growing serious developmental disorder in the U.S. – we need more volunteers to join our fight. Whether this is your first walk or the 10th, take the first step and register today. You will not only raise funds, but you will become a part of a fun and supportive family-focused community.
Everything for Kids Sale – Organized by RAMOM – Chickahominy Middle School, 9450 Atlee Station, MEchanicsville, VA. The sale will be from 8am – 11am, rain or shine. Cash Only. No strollers will be admitted into the sales area. Go to www.RAMOM.org to contact us for more information or to get on our yard sale mail/e-mail list.RAMOM – Everything for Kids Sale!
Sunday, September 30
Carytown and the Byrd Theatre, Revisited – 2-4 p.m. From buffalo trail to streetcar suburb, Carytown's fascinating story is the focus of this tour as you explore this "mile of style". Includes Cary Court Shopping Center, restored to its 1930′s art deco splendor, and a "behind the scenes" tour of the Byrd Theatre (1928), one of the few active movie palaces in the country. Meet at Premiere Costumes, 3339 W. Cary Street.
Festival of India – Free admission. Enjoy a taste of Indian Culture in RVA. For Virginians, the Festival of India has become an eagerly anticipated annual event, since it began in 1981. People from all over Virginia flock to the Greater Richmond Convention Center for two fun-filled days of music, dance, food, and culture. The Festival offers a unique opportunity to celebrate and explore India's diverse culture and traditions, including authentic regional food, arts, crafts, and entertainment.
2012 Short Pump Mile and Express Run – Over 1,000 runners are getting ready for September 30 at the 2012 C&F Bank/Lite98 Short Pump Mile and Express Fun Run Event.