A high-risk or difficult pregnancy might pose challenges before, during or after delivery. We've seen the discussions in our Richmondmom.com Junkies Facebook group and understand the challenges this brings for expectant families.
If you are at risk, you and your baby might need special monitoring or care throughout your pregnancy. VCU Medical Center and Children's Hospital of Richmond at VCU (CHoR) will host a panel of experts in neonatal and maternal-fetal medicine as they discuss the causes of high-risk pregnancies, and what you can do to take care of yourself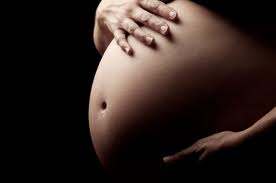 and your baby.
Details:
Drs. Karen Hendricks-Muñoz, Elena Kwon and Ronald Ramus
Wednesday, Oct. 24, from 5:30 to 6:30 p.m.
Lewis Ginter Botanical Garden, 1800 Lakeside Ave.
Free and open to the public, but registration is recommended. For more information, visit VCUHealth.org. To register, call 828-0123.
About the Presenters
Dr. Karen Hendricks-Muñoz, professor and chief of the Division of Neonatal Medicine, serves as director of Children's Hospital of Richmond at VCU's Neonatal Intensive Care Unit (NICU).
Board certified in pediatrics and neonatal medicine, Hendricks-Muñoz specializes in neonatal intensive care, pulmonary disease and neurodevelopmental outcomes. She is a member of the American Academy of Pediatrics, American Academy of Developmental Pediatricians and the Eastern Society of Pediatric Research.
Dr. Elena Kwon, a board certified pediatric cardiologist with advanced imaging fellowship training, specializes in fetal cardiology, echocardiography and cardiac magnetic resonance imaging (MRI). Kwon leads Children's Hospital of Richmond at VCU's Fetal Cardiology Program.
The program works closely with cardiologists and surgeons, as well as obstetricians and maternal-fetal specialists, to help provide the best possible outcomes for newborns with cardiac defects.
 Dr. Ronald Ramus, chief of maternal-fetal medicine at VCU, brings expertise in many prenatal diagnostic
techniques, including chorionic villous sampling.
Chorionic villous sampling is a way to diagnose chromosomal or genetic disorders in the first trimester, earlier than amniocentesis screening can be done.
Children's Hospital at VCU is an advertiser of Richmondmom.com.