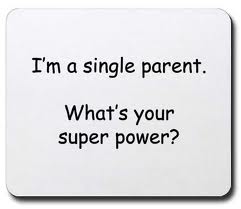 We have provided a list of local, national, and online resources for single parents below. Please email us with additional resources.
Please note that Richmondmom.com does not endorse or recommend any of these resources. Each parent must make a decision about the organization and groups they choose to join based on their personal, individual situation. This list is simply provided as a resource tool for further discovery.
Christian Single Ministries and Resources in Virginia. A listing of resources throughout Virginia.
Circle of Moms. This is a group where moms from Richmond VA can share fun places to take the family. Along with any ideas of saving money, ideas on helping with issues that come up with being a mom.
Fresh Start for Single Mothers and their Children. Focusing on single mothers and helping them accept the singleness factor and move beyond. Promotes a healthy mindset for important decisions in life and how those decisions affect their children's future.
Help for Single Mothers in Virginia. Fortunately help for single mothers in Virginia who are struggling, there are plenty of opportunities to get the help you need in this state, so you will want to take all the time necessary to look through your options and see what you have to choose from. There will no doubt a number of government-funded programs that you will be able to take advantage of when trying to get the help you need.
Making Lemonade. The Single Parent Network for online resources.
Moms Team for Single Mothers. Encouraging, Supportive, Information, Fun, Empowering…. You're not alone anymore! We will meet every 1st Saturday of the month from 2-3:30. Meet us in the Cloverleaf Office Park at 302 Turner Road-Suite P (off Midlothian Turnpike), Richmond, VA 23225. You must register for this free event. Call (804) 675-7127 or email ajpraze@verizon.net. This is a free community service sponsored by Spirit of Fire Fellowship.
One Parent Scholar House. One Parent Scholar House (formerly known as Virginia Place) provides single-parent families with affordable housing, higher education opportunities and child development. One Parent Scholar House is a comprehensive self-sufficiency program that includes housing, child care, counseling, workshops, support from neighbors and staff and special activities.
Parents Without Partners. Welcome to Parents Without Partners (PWP), the largest international, nonprofit membership organization devoted to the welfare and interests of single parents and their children.
PurposeBound Parents. PurposeBound is a nonprofit [501(c)(3)] organization advocating for single parents and their children.  We embarked on this humble journey in 2009 when our founder, LaWanda Woods, awakened on the morning of March 9, 2005 not knowing, from that day on, that her life would be forever changed.  A brand new single mother with no road map or visitor's guide, she had to find her way. The journey was incredible and eye opening and soon she realized that her situation was actually changing and shaping her life to do a greater work in the community – PurposeBound was born!
Richmond Separation and Divorce Support Group. This group is open to everyone of all faiths, ages, genders, sexual preferences.  It does not matter what stage of separation or divorce that you find yourself in. This group provides an outlet for people experiencing this journey to talk to each other.
Single & Parenting. Single Parent Networks are currently being formed in every school in Richmond City, Chesterfield County, Henrico County and Hanover County. Contact us!
Single Parents Missions. Raising up single parent families to transform generations. Providing globally targetted, online encouragement and resources, and organizing community level support centers that will raise up and lead single parent families out of their distress and into lives of promise and purpose.
Social Circle for Single Parents Around Richmond, VA. A community meet-up group.