J&L Matches Donations for Salvation Army
Electrical Crew gets High Marks on Blatnik Bridge


J&L Awarded Contract for St. Croix Crossing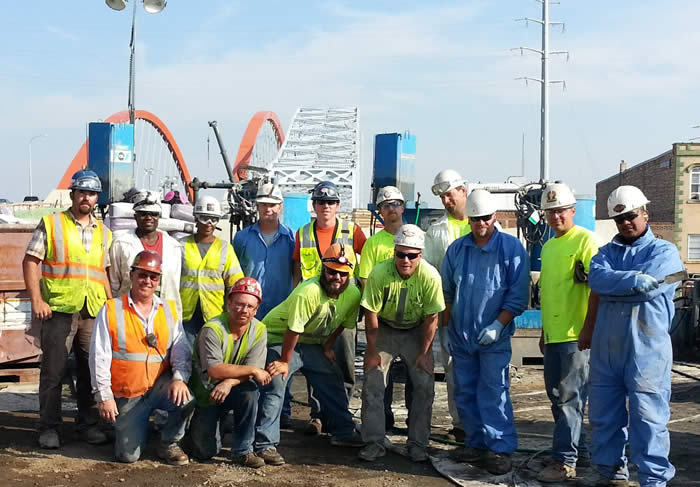 >J&L ironworkers received high praise from VSL for the work on the Hastings Bridge project...READ More...

>J&L Electrical Services Gets Certified DBE through WiDOT... READ More...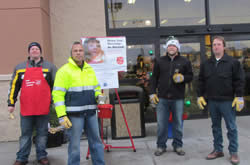 >J&L employees participated the Salvation Army ring the bell campaign in December which generated $320 in donations. J&L matched the donation for a total contribution of $640 (2012)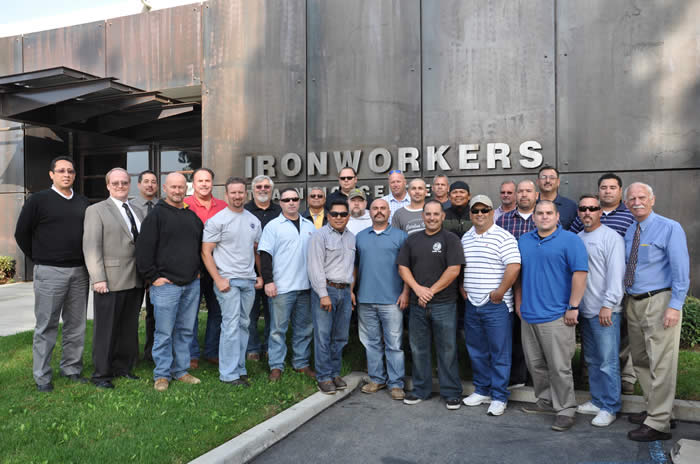 >J&L's superintendent Gary Jacobson attended IMPACT training session in CA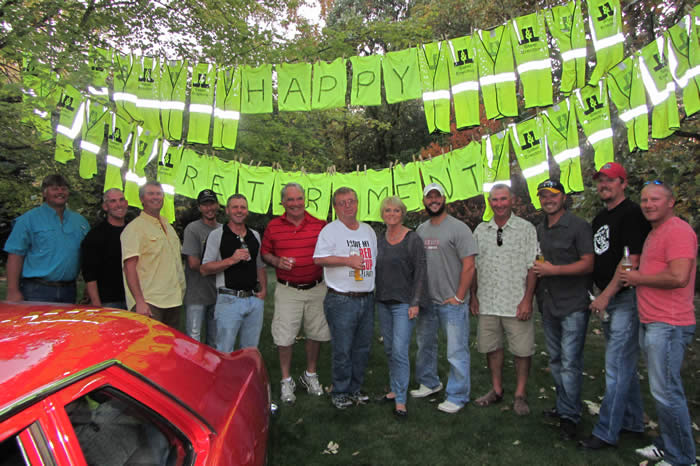 >J&L wishes Jim Boatwright a wonderful retirement and appreciates all of his hard work and dedication over the years!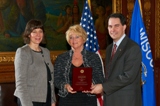 >LouAnne receives 2012 Wisconsin Trailblazer Award!
>Electrical Services Hires Paul Becklin


>Electrical Services Certified DBE for Mn/DOT

>J&L Hosts Business Roundtable
>J&L Steel & Electrical Services featured in Finance & Commerce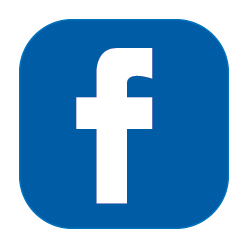 >Stay in touch with the St. Croix River Crossing Project, click the icon to follow us.
>J&L Electrical Services Awarded Chippewa Falls Skilled Nursing Facility Project
>J&L Certified by WI Department of Commerce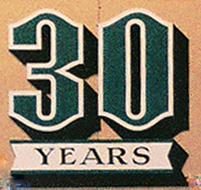 >J&L Celebrates 30 Years of Reinforcing Success!
>LouAnne Berg (Reger) appointed to serve on the National AGC Equal Business Access Committee. Committees within the AGC develop new ideas and legislative practices. They also provide an excellent forum for discussion of the key construction industry issues
>J&L Expands into Electrical Services, dba J&L Steel & Electrical Services

>J&L Rewards Employees with Trip to Vegas!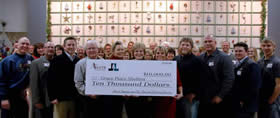 >J&L Presents $10,000 to Grace Place Shelters
>Article: "The Building of a Bridge" featuring LouAnne Berg (Reger), profiled by Association of Women in the Metal Industriesrredmore
>J&L Steel featured in Finance and Commerce article
>J&L Steel Erectors Hosts Town Hall Meeting for McCain
J&L Steel Erectors hosted a town hall meeting on July 11, 2008 for Senator John McCain at its new facility, Towerview Business Center. The event aimed at female entrepreneurs drew a crowd of more than 800 women. LouAnne Berg (Reger), CEO & President of J&L Steel Erectors, greeted attendees and introduced Cindy McCain, the Senator's wife, who in turn introduced her husband. "We are thrilled to have the opportunity to help women voice their opinions during this election and to show off our beautiful new facility which has space available for lease," said Reger. Read more about the town hall meeting in the following articles from the Pioneer Press