Last summer and Winter 2011 we held what became our biggest contest ever: our Real Cute Kids contest.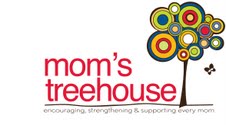 Parents have their child's photo taken free of charge, votes are entered here on Richmondmom.com, and several Richmond kids ages 0-11 years old won big!
We're doing this famous Richmond photo contest over again starting 7/15/11 with photos by Real Life Studios at Romp n Roll and Mom's Treehouse, so stay tuned. The Down Syndrome Association of Greater Richmond is our non-profit partner on this contest, so we'll make a donation to them for each Richmond kid who enters.