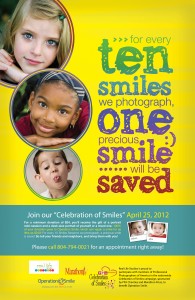 Just in time for spring – Real Life Studios has a fantastic opportunity for everyone and it's a Celebration of Smiles! Whether you're sporting your Easter outfit, or enjoying a leisurely day in jeans and a t-shirt, capture the moments for a lifetime of memories.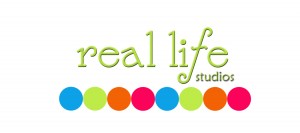 Real Life Studios is gearing up for a VERY special day on April 25th. It's their Celebration of Smiles Day to benefit PPA Charities and Operation Smile.  For a $24.00 donation, you receive a mini portrait session and desk size portrait.
The best news of all?
100% of the money goes to the charity.  Real Life Studiosand Richmondmom.com are super excited about this fantastic opportunity to support a worthy charity and get some great photos at the same time.
This event is for ONE DAY ONLY on April 25, 2012 so appointments will be limited. Be sure and call 804.794.0021 to schedule your appointment as soon as possible.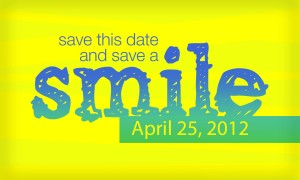 Real Life Studios is an advertiser on Richmondmom.com.