Feed Hungry Children While Celebrating Virginia Wine Month at The Wine Loft!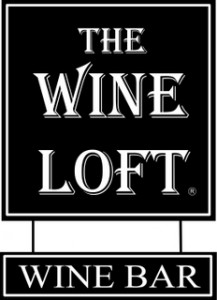 Richmond, VA (October 4, 2012)–October is Virginia Wine Month, a popular time to sample some of the state's finest vintages. This year, The Wine Loft (www.wineloftrichmond.com) is using the month's focus on local wines to help a local charity. For every bottle of Virginia wine purchased this month, The Wine Loft is donating a backpack of food to FeedMore.
"Virginia Wine Month is always a great time to encourage people to try some of the amazing local wines we carry," Jeff Ottaviano, proprietor of The Wine Loft says. "We've donated to FeedMore many times before, and October is one of our favorite times to help those in need. Richmonders can come in, find a new favorite wine, support a local winery and feed the hungry all at once."
The backpacks The Wine Loft is donating are part of FeedMore's BackPack Program, which feeds children in need. "There are over 3,600 kids in Central VA who are chronically hungry—they simply do not know where their next meal is coming from," says Mark Smith, FeedMore's board chair. "With help from friends like Jeff and Christy Ottaviano at the Wine Loft, FeedMore feeds as many of these kids as we can every day."
Of its more than 85 wines by the glass and 200 by the bottle, The Wine Loft carries around two dozen different Virginia wines from wineries such as Barboursville Vineyards, King Family Vineyards, Stinson Vineyards, Veritas Vineyard and Winery, Jefferson Vineyards and more. The staff members, who are all fully trained in Virginia wines, will be happy to help customers choose a variety to suit their palates.
Maureen McDonnell has also recognized this initiative: "Bob and I have enjoyed partnering with the Central Virginia Food Bank on a number of projects and I was thrilled to learn about this new effort to help ensure fewer children go to school hungry," she said. "This project is another great example of the many amazing private-sector partnerships in Virginia working to help those in need."
The Wine Loft is Richmond's premier wine bar, located in West Broad Village in the heart of Short Pump. Opened in 2010, The Wine Loft offers hand-selected wines from around the state and world, a full menu designed to complement the wine selection, nightly specials, live jazz and an intimate atmosphere.