The power of words has never been more important than in today's world of technology and social media. And our youth certainly have a lot to say.
But some are just not sure how to say it – or where to say it. That's where The Podium comes in.
A recent article in the Richmond-Times Dispatch highlights some of the work of Ashley Short, a recent graduate of Huguenot High School.  Ashley has been involved with The Podium Foundation for four years of high school, and it has had a real impact on her life.
Read her editorial in The Richmond-Times Dispatch published on Sunday, June 16, 2013 at this link. Her insights in "College costs imperil American dream" are thought-provoking, well-researched, and well-written.
Not sure what The Podium is and how it helps young people. Then you'll be intrigued at what you learn here.
What is The Podium?
The Podium Foundation was established by novelist David L. Robbins and executive director Lindy Bumgarner in 2008. They both hold a strong belief that children of our City's schools  should have the same opportunity as those available to surrounding counties. That includes programs designed to expose the creativity of high school students to their own community and receiving excellent writing instruction and programs.
What better way to do that than through teachers, mentors, and exposure through partners such as RPS, VCU, Communities in Schools, The Richmond-Times Dispatch, and the Virginia Voice?
The Podium:
mentors hundreds of young people who are interested in writing, art, and design
provides support and resources for teachers and educators
finds ways to expose students to arts, culture, creative worlds, and outlets for expression to prepare them for the future
helps students display their words onstage, on radio, online, and in print
brings an intense, focused and local summer writing academy to teachers
distributes over 12,000 free copies of the Podium Literary Journal to the Greater Richmond Metro areas
expands their reach into the city's middle schools
All of the programs provided through The Podium are produced free of charge to teens and our community. They rely on community support to provide their services, including:
free literary journals in Richmond middle and high schools
sponsoring teen editorial and design clubs
ensuring every youth in our city has an opportunity to be seen and heard
They are always looking for great volunteers and mentors to help further the creative minds and talents of our young minds in the area.  Richmondmom.com founder, Kate Hall, has been an advocate, supporter, and mentor for students through The Podium for several years.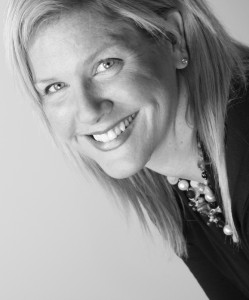 "This is a great program that helps inner-city kids, whose writing programs have been cut over the years,  develop valuable writing/communication skills," Kate explains.
Kids like Ashley deserve a chance to be heard, and The Podium makes it possible. Visit their website to learn more, and consider mentoring a student.
Help make a difference in the life of a child.