Vote here for one of the amazing Richmond moms who have been nominated for the 2012 Richmond Supermom Contest!
Prizes include $3,000 of great local swag & a celebration for the winning mom and her family and friends at The Wine Loft on 5/9/12!
Last year we celebrated with Richmond mom Jamye Tickle, who will this year's Supermom be?
We've made a $5 donation to CJStuf.Org for every nomination! CJ's Thumbs Up Foundation grants $500 gifts to families suffering with illness in memory of Charlotte Reynolds who passed away at the tender age of four. Read more about Charlotte from her mom, Rachel Reynolds.
2) Voting occurs from 4/16-4/30, and each individual may only vote once in this contest. Why? We realize folks don't have time to vote multiple times, and don't want to take up time for our voters. So once is it, and we don't count duplicate votes. We do not add anyone to our email list unless they opt-in, nor do we send mail.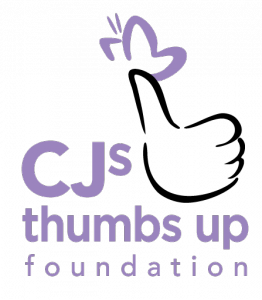 3)   The winner will be announced on 5/1/12, and may invite 20 friends and family to celebrate with her at our SuperMom Celebration at The Wine Loft on 5/9/12 where she'll be treated to the amazing bunch of prizes below.*
The 2012 Richmond Virginia SuperMom Nominees are:
Angela Walters
Angela is a great sister and an even better mom. She works full time as a dispatcher at Lasership and she also owns her own business, HomeGrown Little Ones (www.homegrownlittleones.com). My nephew has been going through a hard time recently. He is going through tests to see if he is Autistic and some minor health issues as well. He turns 2 in May, so this is really stressful on my sister with working 2 jobs and taking care of her son. She has the help of her boyfriend (my nephew's father) but he also works during the day.  I am nominating my sister because she deserves the chance for her great deeds to be recognized and for Richmond to know what a great person and hard worker she is!  Thank you!
Click here to vote for any Supermom
Belinda Coleman
My mother is an amazing woman, wife, sister, friend, grand mom, & most importantly an AMAZING MOM!  My mother for as long as I can remember has always been the supporter, care giver, provider, etc. If you need it and she has it, then you can best believe you can have it. My mother has worked hard her entire life to take care of me and my siblings. My mom hasn't ever taken a real vacation let alone has ever had any time for herself.  I would like to nominate my mom because she has taught me how to be a wonderful mother. I can now understand why she used to tell me things as a child. I love my mom and would love it very much if you voted for her and give her a chance to do something for herself since she is ALWAYS doing something for someone else.
Click here to vote for any Supermom
Beth Trebour
My friend Beth Trebour IS Richmond's SUPERMom! She is the mom to Jenna (16) and Rachel (13).Jenna was born with a metabolic disorder called cerebral folic deficiency syndrome. Because of her disabilities, Jenna requires a lot of her family's time and energy. Beth is a WORKING mom, employed as a Service Health Coordinator. Beth also trains and competes in triathlons, often pushing Jenna in a stroller and with Rachel right along side. In 2011 Beth helped start a new organization called Running With Those That Can't. She has been one of the key organizers am not sure WHEN Beth sleeps! She took Rachel to the 12am premiere of "The Hunger Games." No matter what challenge Beth is facing, no matter what stress she is facing, she ALWAYS has something funny to say, ALWAYS has a smile and laugh, ALWAYS has time for others, ALWAYS enjoys a glass of wine, ALWAYS fights for the best interest of her daughters, ALWAYS makes you feel important in her presence. Her daughters are a reflection of the SUPER mom she is!
Click here to vote for any Supermom
Cara Joyner
Cara definitely gets my Super Mom award.  Full of energy, full of faith, full of love for my son and my grandson. When Cara sees a goal, she drives for it … at 70 mph! Pursuing a college degree, an at-home business, a new little guy, loving on her family and girlfriends along the way.  This busy-ness never gets in the way of her thoughtful personality, she can always make you feel good just talking to her. And that infectious laugh….! Writing is one of her ways to rest, and it's always insightful, raw, and honest. And you should hear her sing – ohmygoodness. When she and BJ sing together – it just brings tears.  I could listen to her all day long.  Yep, she gets my Super Mom award.  Mother-in-law Maureen. Cara is a young, hip wife & mom, has a toddler son, goes to school, and is staring her own baby food business!  Wow, I was bowled over by her energy and enthusiasm.  She is so passionate about nutrition for children and is providing for all the moms in Richmond!"
Click here to vote for any Supermom
Charla Armistead
Charla is an awesome, incredible, and selfless mother of 2 beautiful girls and a wonderful wife to her husband. Charla deserves this Supermom Award because she truly wears a SuperMom cape everyday. I have seen Charla work full time, go to school to finish her Master's degree, be in ministry at her church full time which at the time was located in Surry, VA. Charla still found time to spend with her daughter and also with her "Sista' girls". Charla is always willing to give you her last. She will give. ..give… give until she has nothing left. She deserves this award! It is time for something great and awesome to happen for her for a change instead of her doing for everyone else.  Richmondmom.com if you are looking for the 2012 supermom, you do not have to look any further IT'S CHARLA ARMSTEAD! No questions asked—she truly is Richmond's Super Mom.
Click here to vote for any Supermom
Cristina Cotman
I am nominating my daughter Christina; she is a Super Mom to me.  She has 3 daughters and does everything for them and she does it by herself !  She has been struggling for the past year with no job, saving everything she has so the girls can have what they need.  She spends all her extra time with them creatively making things  to play with.  She does it all and she does it by herself , she is so deserving of a Super Mom award. Please choose her for the Super Mom, she needs something good  to happen right now and so deserving  of it.  I would love to see her face when she wins this!
Click here to vote for any Supermom
Cindi Puryear
My mom Cindi Puryear is most deserving of the Richmond's 2012 Supermom award for so many reasons. She is an amazing, caring, selfless, Christian mom who is always thinking about her kids and everyone else besides herself.  My mom lost her mother when she was 18 to suicide. So, during the important years of her life she was left without a mother for many of the exciting milestones of her life such as her wedding and the birth of her 3 kids. My mom was a full-time mom when we were growing up as my dad often worked 7 days a week. She was always there for us at any sporting event or school activity we had. She was always encouraging us to do our best in whatever we did. Our mother also knew it was very important to raise children who had a love for Jesus Christ just as she did, so she made sure that we were in church every week. It wasn't until I was a mother myself that I understood and appreciated all that she did for us, she is my best friend and I am so thankful for all that she has done.
Click here to vote for any Supermom
Damara West-Meadows (2 Nominations)
My mom works very hard seven days a week and goes to school so brother and I can have a better life. She got a house built for our family last year even though she was very sick. She takes me to my dance and martial art classes even when she is very tired. She even graduated from college last year and is going back so that one day she can be called Dr. Damara West-Meadows. I love my mom very much and want to be like her when I grow up: a loving mother and hard-working woman. She is my SUPERMOM!
My wife is a devoted mother and wife. She has the strength and endurance that most can only wish for. When she wants to make something happen, she puts her all into it. Most would never know her personal struggles because she puts a smile on face and keeps it moving. Her pain is her tool to keep moving. She is a powerhouse!  Besides working two jobs and returning back to school, she volunteers her time to help others. She is always cooking up a feast for family and friends. She loves to entertain and have fun with family/friends. She is my SUPERWOMAN!
Click here to vote for any Supermom
Daphne Patterson (2 Nominations)
I have known Daphne for 20 years and she has ALWAYS been maternal, but when she was close to 40 the doctor gave her the unbelievable news. She was pregnant. She had spent her entire life being told she would never have a child.  During her pregnancy she dealt with chronic anemia and constant fear of losing her miracle opportunity.  Just after her 40th birthday, Daphne was admitted into St. Marys because her blood pressure was through the roof. After 25 hours of non-epidural labor, 10 pound Jesse Faye Patterson arrived.
Click here to vote for any Supermom
Daphne Patterson
As a single mother, Daphne has built an amazing village of support and love for her daughter.  She works a full-time job and is a full-time mom. She puts planning into every moment of time she has with her daughter.  Daphne knows that life is a precious gift as she deals with her anemia daily.  She has made this the platform for her relationship with her daughter.  Daphne lost her mother at age 6 from a similar blood condition. She knows, every minute counts!
Click here to vote for any Supermom
Gail Baker
It is a privilege to nominate my friend, Gail Baker, to be the 2012 SuperMom. Gail is a busy wife, mom to 3 beautiful children, and a small business owner. She is an amazing woman who is passionate about bringing joy to children (hers and others') and living a happy, eco-friendly life.  I love how she wholeheartedly encourages her children's academic and artistic efforts. She is such a positive force that it is hard not to smile and laugh when you spend time with her.  As the owner of Bright Life Toys she creates delightful, handmade toys. I am in awe of how dedicated she is to both her family and her business. The care she takes in designing and creating her handmade toys is inspiring.  The more time I get to spend with her, the more thankful I am to call her a friend.  She is kind, talented, and knowledgeable – always there to lend a hand or just listen to a friend.
Click here to vote for any Supermom
Grace Morse Brumagin
I'm 15 & am nominating my mom.  The first thing I considered: how is Super Mom defined? For my mom: easy.  A mom is a parent & she's a parent x 4. Webster's defines super as exhibiting characteristics of its type to an extreme degree.  These were the words that really capture my mom. She's super because of what she does. She doesn't just stop to smell the roses, she photographs, draws & writes poems about them, or whips out a book on plants to learn more. She's a nurse attorney who cooks great meals in her suit (at least she wears a cute apron). She's fun & does things to make us laugh. But she was diagnosed with an aortic aneurysm which turned life upside down. The doctors told her to strengthen her heart & after the tears, she became a runner then a running coach. I admire how she turned a bad diagnosis into something positive & now she inspires other moms thru running. Even without a dictionary I know she's a Supermom!
Click here to vote for any Supermom
Jennifer Gardener
Jennifer Morris
For the second time, I nominate Jennifer Morris as this year's Supermom.  I've watched her gracefully adapt to challenges that would try the mettle of anyone on the planet.  With two children facing juvenile diabetes and another newborn to nurture, Jennifer has proven many times over what an amazing mom she is.  Her kids are well adjusted and a joy to be around and they all love to help others when they get the chance. Her husband, Buddha, is pretty cool too but that's not why we're here. If anyone deserves an award, it's Jennifer Morris.
Click here to vote for any Supermom
Jennifer Tatum Lawson
My daughter works 2 jobs, organizes fundraisers, helps provide food for the homeless and still finds time to care for her 4 children. The oldest one, Summer is in dance classes 17+ hours a week and often has dance competitions out of state. The two younger ones, Conner and Chloe are also in dance classes. Lucas, the oldest boy is very active in all sports as well as fishing. Jennifer is a founding member of our church and is a Vacation Bible School leader. All four children are active in the youth ministry and perform in various pageants at our church. When she is not driving to and from one of their activities, she can be found at the "Y" where she trains for competitive running and has inspired her sons to compete as well. As summer approaches, she has the children at the "Y" for swimming lessons. I have to add that since I don't drive, she finds time to take me wherever I need to go. I can't imagine there is a more devoted mother.  She is indeed, a super mom!
Click here to vote for any Supermom
Joyce Gadson
Our mom, suffers from a devastating, debilitating disease (both a curse and blessing.)  We learned at a very young age how to be a caregiver. She never asks for help, she is confined to a wheelchair not able to use legs, Dad was not always be there to help. He works day and night to support our family so he's rarely home. I'm sure there are times she wanted to give up pain, losing of her eyesight, and suffering while living with this debilitating disease. She never give up, she fight everyday to make sure we have everything we need, dad works day and night to pay the bills. She's a champion, a hero in my eyes I always look up to her not only for teaching us what it means to push through hard time to make it through to other side, but have faith trust in God to help us through when we just don't know how. Thanks for your unwavering faith. You've taught us what it means to be strong, to never give up we couldn't be more thankful that God gave us both of you as beautiful teachers. You will always be our hero.
Click here to vote for any Supermom
Kim Johnson
Kim is definitely a super-mom.  In addition to caring for her own two children and stepson, she also runs an in-home daycare and cares for others' children!  In addition to that even, she has her own business not only as a seller of Initials, Inc- but as a leader! She manages a group of sellers under herself as well.  Somehow with all that she does, she still finds time for her friends as well as helping others.  She recently participated in a fundraiser to help a family whose daughter suffers from cancer. She could use an evening devoted to her and all the wonderful things she does for her family, her friends, and the community!
Click here to vote for any Supermom
Kimberly Chiarchiaro
When our gaze rises to the night's sky, we tend to seek the familiar arm of the Big Dipper or the bright craters of the moon. Your eye isn't first drawn to the North Star. She might not appear as bright as the moon, but her steady countenance, her legendary guidance, and her position as a compass for any lost soul seeking direction make her truly special. Kimberly Chiarchiaro is a 'North Star' to her workplace, her community and her family- a Richmondmom.com SuperMom. She is the proud mother of two children, Samantha (15) and Kyle (13), and loving wife to Dr. Scott McCoy. Kim has a successful career in office management through her work for the School of Richmond Ballet and Blaster Tax Consulting, pursuing her professional interests and showing her children that woman can raise a family and have a fulfilling career. She is an active member of the PTA at Seven Hills and Maggie Walker Governors' School, is spearheading a recycling program at Seven Hills, and volunteering in the Tuck Shop as part of the Phoenix Club board (booster club).   Kim plays a leadership role at the Central Virginia Foodbank where she is a regular volunteer.Each May, their family holds a household items drive for Safe Harbor Shelter, a local woman's shelter, by delivering empty grocery bags to their neighbors, rounding them up full of donations and delivering them to the shelter.
Click here to vote for any Supermom
Kristen Nichoale Sexton
Kristen is such a great mother to her 2 wonderful and beautiful kids. She does everything possible to make sure her kids are well-taken care of; she doesn't have very much money but she does what she can to make sure her kids have what they need when they need it. She has struggled so much to make sure her kids are taken care of. She is just the greatest mom there is, I have never seen a woman so invested in her kids day after day. They are her pride and joy she wouldn't know what to do if she didn't have them in her life everyday. She deserves something like this because she has worked so hard to get where she is in life. She's just a wonderful person and she never gets appreciated, and I think its time for someone to do that for her. She has never had much growing up or now so she needs this badly. She would be so happy if she won this contest she is going to just be happy that she actually got voted for Richmond's Super Mom, please vote for her, she would be so honored.
Click here to vote for any Supermom
Lori Nease
Lori is definitely a super mom!  She is the proud mom of Madison (11), Megan (9), and Ethan (2).  She practices softball with her girls, involves them with Girl Scouts, takes frequent day trips with her son, all while attending nursing school and working part-time as a nursing assistant. Lori hardly has time for herself because of her busy schedule and many responsibilities.   Winning Richmond's 2012 Super mom Award will finally give her recognition for all of her love and efforts.
Click here to vote for any Supermom
Marcia Marcus
Marcia is the most devoted mother there is.  She works constantly with our hearing-impaired daughter to keep her up to speed with her speech and enunciation.  Marcia gave up her career to stay home and raise her and prepare her for the world.  Children love her instantly and she makes everyone she meets feel like they are the center of the universe.
Click here to vote for any Supermom
Melanie Brown
Melanie Brown is an awesome mom. She is the mother of our beautiful son and daughter, Spencer and Abigail. She is a loving wife and supports me and my crazy work schedule. She takes care of the kids when I am gone and keeps all of us clean and well-fed. She is a caring person. She works at Virginia Women's Center and I hear all the stories of concern she has for each of her patients. Her doctors always have great praise for her hard work and as her husband, I couldn't be prouder. I know there are many mothers out there and each and every one should get their own reward, but if I didn't nominate her for the Supermom award, I wouldn't deserve to be her lucky husband.
Click here to vote for any Supermom
Michelle C. Bair
At 33, Michelle is the mother of two daughters, ages 12 and 8. Serving as a youth coach for field hockey, basketball and soccer, the impact she has throughout the Richmond area is beyond measure. Michelle spends her days in the classroom and at the workplace. In addition to working part-time, she is a full-time student.  Michelle will graduate this May as a double major in both Social Work and Individualized Studies from Virginia State University, where she holds a 3.7 GPA. For the past three years, she has been recognized with Honors within both her class and her department. She serves as President for several campus organizations and also holds an executive position for a national student social work organization. She is an inspiration to me and our daughters and is more than deserving of being recognized as Richmond's Supermom. In the words of our girls, "Our Mom is the best because she loves us, she kisses us goodnight, and snuggles with us when we watch movies on the weekend".
Click here to vote for any Supermom
Michelle Garcia
Michelle Garcia is a great nomination for super mom.   Losing her home, living in an undisclosed location due to the nature of her circumstance, and taking care of three children makes her a prime candidate.  From being a stay-at-home mom to being a single full time caretaker and supporter has been a monumental struggle.  It is still a struggle on a daily basis just to provide shelter, food, and clothing for her children.  She still has a long road ahead but is constantly trying to better their family situation. Her optimism is unending and her outlook for the future is positive.
Click here to vote for any Supermom
Michelle  S. Atkins
My wife's sister died a little over a year ago.  My sister-in-law left an 18 month old little boy behind.  Father was unknown.  The child was on the verge of entering the social services system in New York.  We brought the child to live with us in Moseley, VA.  Even though my wife and her sister had grown apart and didn't see eye to eye any more, she refused to turn her back on this little boy.  She knew it would completely disrupt our lives and forever change the future of our family.  However, she convinced me it was the right thing to do.  It was.  He is a permanent part of family now.  My sister-in-law lives on through his eyes.  He grows to look more and more like her every day.  My wife is a stay-at-home mom but she also runs a small business out of our house.  She cares for 3 children fewer than 5.  It is incredibly stressful as I work long hours and travel.  She is always patient and giving to each of the children.  I don't know how she does it.  She is the word "mother" personified.
Click here to vote for any Supermom
Monica Fitzgerald
Monica is a devoted and dedicated mother of four boys and one girl.  She is nurturing and loving, yet still firm with each of them when needed.  She leads by example in teaching her children to have good morals and a strong work ethic.  After each of her children were born, Monica was back to work in a few weeks with the baby strapped on her chest and working hard.  She never missed a beat and made it look so easy.  I truly believe she was born to be a mother.  Monica does her very best to make sure her children have all they need.  She strongly believes you have to stand up for your children, because no one in this world will fight for them the way their mother will.  As each new issue arises with one of her children, she finds out how to assist them and gets it done. While being a working mother, she manages and keeps her home in order, juggles five children's activities, maintains a great relationship with her parents and helps at her church; Monica is an inspiration to us all.
Click here to vote for any Supermom
Rainey Niklawski
My Supermom nominee is someone who has been doing amazing things for Richmond's small businesses.  Rainey Niklawski started the Richmond Cash Mob in January of this year. In that time, she has personally arranged for 4 businesses to be "mobbed". ALL of those businesses have seen their busiest days EVER because of her.   Small businesses surrounding the business being mobbed also reported a significant increase in sales. By encouraging others to support small businesses, Rainey is helping Richmond's economy to grow.  She's personally responsible for the RVA Local Patronage Mob Facebook page, and has gathered over 1000 fans!  Her Supermom powers don't end there. She was one of the ladies responsible for organizing a fundraiser for a local family who's child has cancer.   Rainey does all of this while maintaining a daycare she runs from her home.  She is incredibly deserving of the Supermom title.
Click here to vote for any Supermom
Rakesha Smith (3 nominations)
The person who I nominated is my mom, because she always make sure her neighbors are doing great, and she always speak and have a smile on her face. She's very friendly to people and listens to all of her friends and family. She's basically a loving Supermom and she can bring the community together with a smile.
I'm nominating this person because she's an idol and she loves her community and her dear neighbors that she checks on all the time to see if they're doing great. She's such an amazing mom that she loves her daughters, friends, and family.
The SuperMom that I chose was my mom because she takes really good care of me when I'm sick and her neighbors when they need help. She's very friendly with a lot of people that's why they love her and I love her too. Thank You for your time.
Click here to vote for any Supermom
Renee Holloway
Renee Holloway has raised two daughters and continues to raise her youngest one who is 8 years old. She is the care taker of her mother who was diagnosed with Alzheimer's this year. She works 40 plus hours a week and continues to find time to take her daughter to gymnastics. She manages to find time to come out and watch her grandchildren play sports. If there is something that her children or grand children need she always finds a way to help. She will put herself last to make sure her family is taken care of. Renee is the least selfish person anyone could know.
Click here to vote for any Supermom
Sara Kaut
Sara is definitely a Supermom! She is the mother of 3 children under the age of 8. She is a full-time nursing student @ John Tyler CC & is doing exceptionally well in her studies. She even serves as a mentor to some of her fellow nursing school students. Sara's husband works full-time, so she takes on the bulk of the shopping, cooking, & cleaning due to her husband's long hours on the job. Sara is a Girl Scout troop leader for her oldest daughter's troop. She makes sure her daughters get to field hockey practice every week & is never too tired to sit down & read a book w/her toddler. Sara's creativity shows in her recent cosmetic improvements to several rooms in her home (painting, custom vanity trim, & artwork included!). Most of all, Sara is the love of my life & I'm thankful for every day that I have with her. She makes life easier for everyone around her & I can't imagine a mom more worthy of being called "Super".
Click here to vote for any Supermom
Sumer Ford
Sumer lost her husband last year, just weeks after their 5th child was born premature and kept in NICU for several weeks. Through this very tragic time, Sumer made the tough decision to move the family to Richmond from Iowa in order to have more support for her and the kids' healing. As much as she wants to lose herself in her grief she has kept her family together; engaging the children in grief support groups, keeping their grades up in school, enrolling them in extracurricular activities, etc. Each day she would rather lay in bed and miss her husband she gets up and plays with her babies, counsels her teenagers, helps with homework, makes fun after school snacks, and all the things that make a mommy great.
Click here to vote for any Supermom
Talia Chambers
The mom that I am nominating is Talia Chambers.  Talia is a 26 year old young lady who had her first child 18 months ago.  As a result of this pregnancy, she developed Cardiomyopathy.  This is a heart disease that was triggered by the birth of her son.  Talia was immediately put on heart medication and seemed to have conquered this illness by the time her son was 1 year old.  Talia continued to care for her son, attending college online and making plans for her life as a single mom.  Suddenly Talia was informed that she was again pregnant.  Talia struggled with her decision to have another child, feeling the guilt of not taking the proper preventative measures, being a young single parent already, and letting herself and her son down.   When Talia went to the doctor's for her first visit, she was notified that she was having twins.  That powerful revelation haunted her, not knowing what to do, afraid of a choice to keep the children or not keep them.
Click here to vote for any Supermom
Tammy Burns
Tammy; graduate of Virginia Tech, majoring in education, taught in Chesterfield County for five years prior to starting her family. Tammy's second child was diagnosed with autism at age three. Tammy found herself needing more education in the field of disabilities. Tammy serves on the Autism Society of America board and works very closely with the House of Representatives regarding disability policies. As Tammy learned more and more about autism and began seeking solutions, she has become a source of support for other local families with children who have disabilities. Tammy often speaks with families and groups about autism in Virginia and the surrounding area. She recently led a conference in Atlanta. Tammy supports families who recently had a child diagnosed with autism (IEP meetings).She also heads a group that leads activities for adults with disabilities such as dances. Tammy's family presently is involved in the lives of two foster children as well. Please award Tammy as this year's super mom!
Click here to vote for any Supermom
Tracy Boone
Tracy is  my daughter-in-law  she's  a  great person  her  mothering skills  are  outstanding.  she's kind patient, and so loving. She home schools her daughter and sees that she is a well rounded person. Tracy is  a team leader for Special Olympics, she has helped out at Freedom House,  been a camp counselor and is involved with her church.  She deserves this more than anyone I know.
Click here to vote for any Supermom  The winner will receive the following amazing prizes*:

$500 Gift Certificate to Hayes and Fisk, the Art of Photography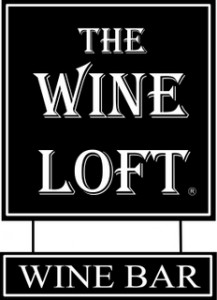 Celebration for up to 20 friends and family at The Wine Loft in Richmond including wine, soft drinks and appetizers ($500)
Overnight Stay at Great Wolf Lodge Williamsburg ($300+) 
Theatre IV/Barksdale Ticket package ($292):
-4 Tickets for Seussical at the Sara Belle and Neil November Theatre($128 value)
-2 Tickets for Spring Awakening at the Sara Belle and Neil November Theatre($88 value)
-2 Tickets for Nice People Dancing to Good Country Music at Hanover Tavern ($76 value)

Birthday Party for a child at Core Kids Academy ($255)

One-hour massage AND Facial from Massage Envy Spa Richmond ($166)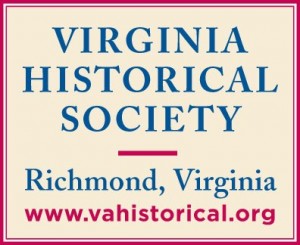 One-year membership to the VA Historical Society ($99)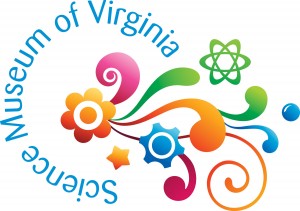 One-year membership to the Science Museum of Virginia ($99)
Darling summer tote bag full of gifts from Clementine in Carytown ($80)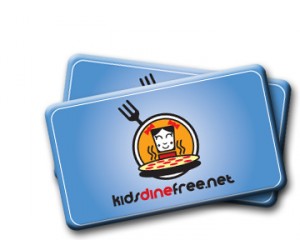 One-year membership to KidsDineFree.net ($80)

Two adult classes to Spirited Art Richmond ($70)

Four-hours of nanny care at College Nannies and Tutors ($70)
Five signed copies of Richmond Rocks ($65)
Facial to Massage Envy from Kidz Kare at Home ($70)

Gift certificate to Relay Foods ($50)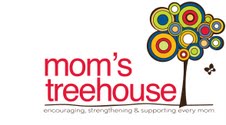 Gift certificate to Mom's Treehouse ($50)
 Gift certificate to Kindermusik ($50)
Gift certificate to Romp n' Roll ($50)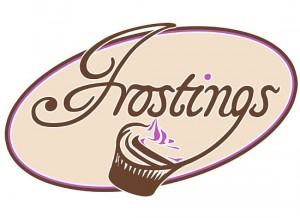 One dozen cupcakes from Frostings, valued at $35.

Gift certificate to Weebsworld ($25)

One dozen chocolate dipped strawberries from Wild Greens Catering ($25)
*prizes may be subject to change slightly in item and/or value