If you wonder whether to introduce your best yogurt for babies as their first food, you are at the right place. As a parent, you may find it exciting as your baby starts with real food. There are numerous flavors that your baby can explore while making faces as they like the taste of them.
Yogurt is a superfood for babies as it is made with whole milk organically and is unsweetened. Hence, yogurt has the presence of protein, probiotics, and fats that boost the belly and brain of the baby.
Therefore, you are at the right place if you want them to consume the best yogurt for babies but are confused about what yogurt to give. In this article, you will explore things you need to know about the best yogurt for babies, including the brands you should give to your babies.
Brands Where You Can Find the Best Yogurt for Babies
Many brands specifically make yogurt for babies, as the best yogurt for babies and adults differs in their natures. Brands that make baby yogurts have pureed fruit instead of granola or fruit chunks. Moreover, baby yogurt tends to be favored with added sugar, cereals, and fruits. However, you shall choose brands that stick to natural sugar from fruits instead of artificial flavoring and sugar. Here are some brands you can take a look at.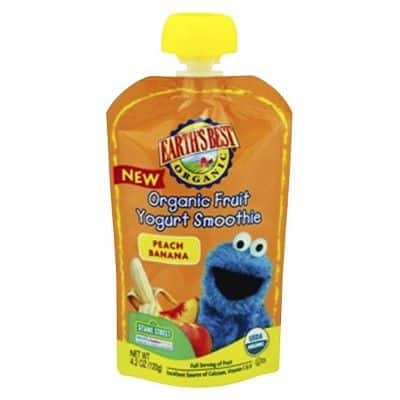 Earth's Best Organic Yogurt Smoothie comes in a resealable packet and is made with pureed foods and yogurt with no artificial sugar added to the strawberry banana flavor. Therefore, one pouch contains 2 grams of protein, 15 grams of sugar, and 30% of vitamin D. Pureed fruits are the first and second essential ingredient of the smoothie, which contains more natural sugar than protein from the yogurt.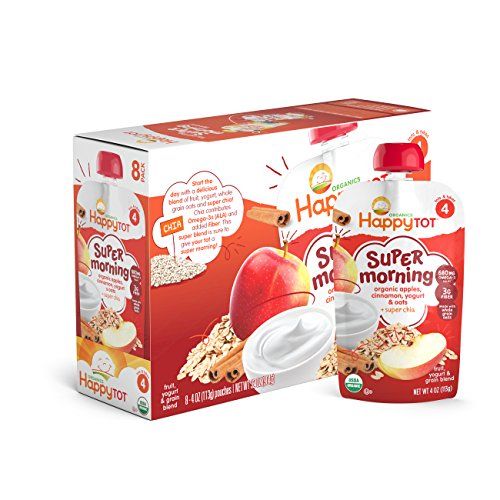 Happy Tot Organics Stage 4 contains a flavour without any added artificial sugar. However, like Earth's best smoothie, yogurt isn't the first ingredient in the product. Hence, the protein content is lower than other yogurt. However, this breakfast has all-in-one Greek yogurt, fruit, and oats, which makes it easier for the parents to feed the babies.
3. Stonyfield Organic Yo Baby Yogurt with Strawberries and Mashed Avocado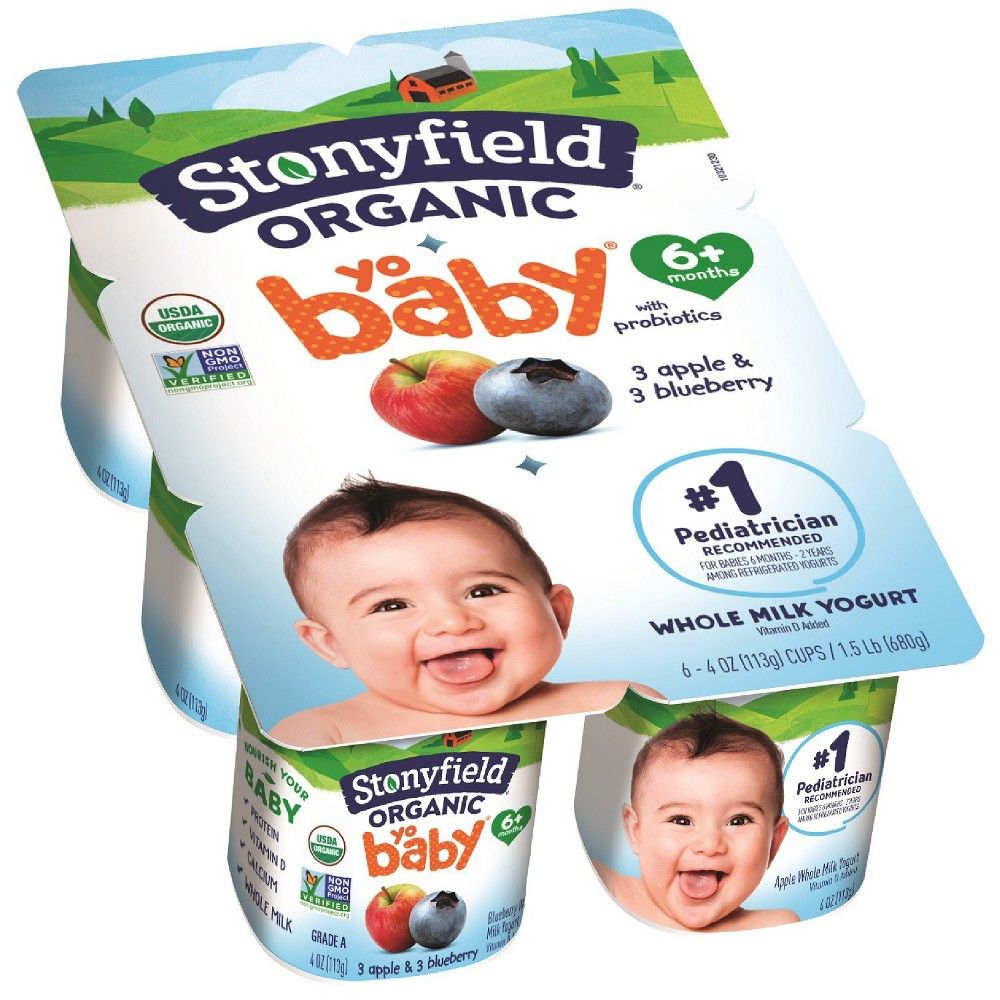 This yogurt is considered the best of the best as it has everything that a parent wishes for, in the best yogurt for babies. Stonyfield organic Yobaby yogurt has organic ingredients that are high quality, resulting in your baby getting healthy and natural stuff. Moreover, the yogurt is made with real fruit packed with vitamins, protein, calcium, and probiotics. Hence, this makes the yogurt the best choice for the babies to consume.
4. Siggi's Whole Milk Yogurt for Smoothies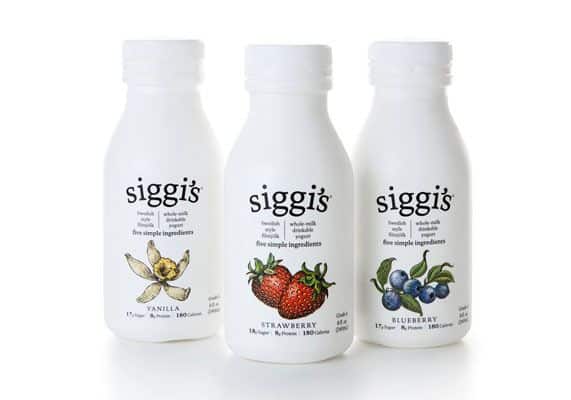 Siggi's whole milk yogurt is an Icelandic-style yogurt that is strained and contains texture and regular yogurt more similar to Greek yogurt. The brand boasts that it only uses family-farm milk and contains no artificial sweetener to enhance the flavor. Hence, you can count on this brand for its pureness, and since it is made by straining, it is high in protein and low in sugar.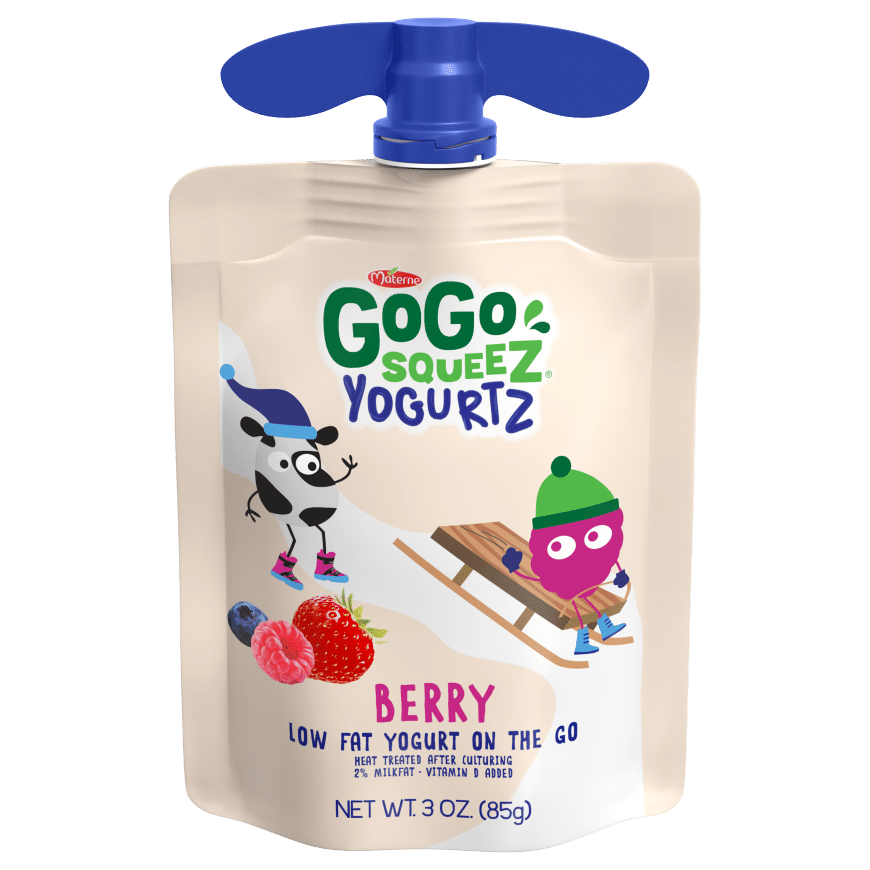 If you are looking for a pantry-friendly yogurt, then GoGo Squeez Yogurtz is the perfect choice for you. They come in a pouch that is great for on-the-go, and you can reseal the cap if you have leftovers safe for later. This brand has no artificial growth hormone or preservative and is made with real fruits and yogurt. Moreover, they are nut-free and gluten-free and offer a daily dose of vitamin D and calcium in their yogurt.
6. Redwood Hill Farm Goat Milk Yogurt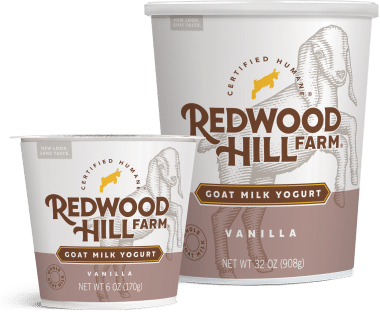 If your baby has a cow milk allergy, then you can go for Redwood Hill Farm Goat Milk Yogurt, as it's the perfect choice for you as an alternative. Although this brand is labeled as plain, it has a mild taste and silky finish.
7. Mama Bear Organic Stage 2 Baby Food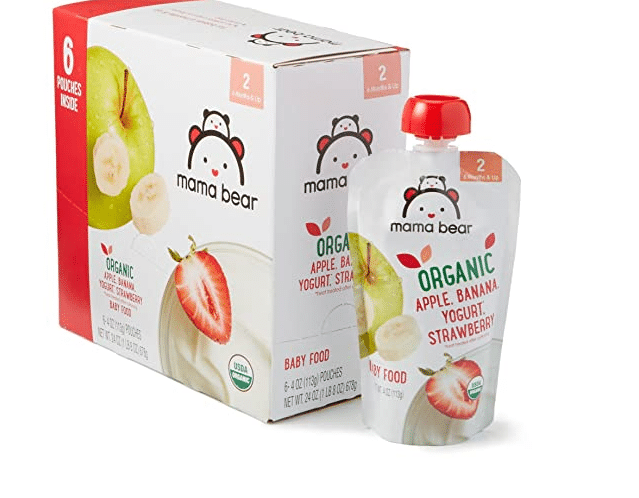 The Mama Bear Organic Stage 2 has no artificial flavor, color, salt, or GMO ingredients. However, it has organic ingredients like vitamin C and fruit purees that preserves color. The label stage 2 means that the yogurt is suitable for babies older than 6 months, as it's the perfect time to introduce yogurt to your baby. Moreover, the brand includes a resealable label pouch if you are left with any leftovers.
Benefits of Yogurt
You may already know the high nutritional value of superfood yogurt, but there are more benefits to enjoy while consuming it. In the USA and Canada, milk and dairy are considered as one of the vital ten allergens. However, according to new studies, parents should not delay introducing dairy to their babies as it reduces the chances of lactose or dairy intolerance in them. Here are some of the benefits that your baby can get after consuming it-
1. Relieves Diarrhea in Babies
According to published research in the Nutrition Research Journal, the best yogurt for babies affects the symptoms and duration of pediatric diarrhea. Yogurt contains lactobacillus acidophilus and Bifidobacterium bifidum, which helps your baby to maintain good bacteria in the digestive tract.
If you have given your baby an intake of antibiotics to treat their bacterial infection, it may also have disrupted the good bacteria. However, the probiotics in the yogurt can help you restore the beneficial bacteria in the gut.
2. Helps Treat Insomnia
Another benefit that you can get by consuming yogurt is that it helps babies deal with insomnia, which is a common problem. Yogurt contains vitamin B complex, and tryptophan helps the body stimulate the protection of serotonin, which is a neurotransmitter that regulates sleep. Moreover, the magnesium in the yogurt helps the muscles to feel relaxed and has a calming effect on the body.
3. Enhances Digestive Health
Yogurt has probiotics like Bifidobacterium lactis and lactobacillus acidophilus, which facilitate the digestive system to function smoothly. Therefore, lactobacillus acidophilus bacteria help reduce lactose intolerance symptoms in the baby, while Bifidobacterium lactis helps regulate the incidence of constipation and irritable bowel syndrome. Moreover, yogurt also contains Streptococcus thermophilus, which reduces abdominal cramps and pompousness.
4. Improves Bone Health
Yogurt is a food that brims with nutrients that hold the goodness of bone-friendly ingredients, such as vitamin D, calcium, phosphorus, protein, and magnesium. Moreover, yogurt also contains an iron-binding protein named lactoferrin that helps boost the activity of the osteoblast cells while decreasing the scheme of the osteoclast cells. Therefore, intake of dairy products like Yogurt from early childhood helps them to optimize peak bone mass and lowers osteoporosis risk later in their lives.
5. Boosts Immunity
The probiotics in the yogurts help you in the production of antibiotics that defend against pathogens. Therefore, yogurt also contains lactic acid bacilli that enhance the baby's immune system while boosting the body's overall defense mechanism. Yogurt plays a vital role in maintaining the immune system as it is a good source of vitamin D and A. Moreover, probiotics also enhance your baby's natural recovery and resistance to infections of all kinds.
Things to Consider Before Buying the Best Yogurt for Babies
There are many things to consider before you buy the best yogurt for babies. Hence, in a nutshell, yogurt offers the nutritional value of high quality, which is not artificial and reliable for babies to consume. Moreover, to help you with the right picks, here are a few things you can do when choosing the best yogurt for babies.
Active Live Cultures
There are very few brand consideration that holds live cultures in them, which later on helps in breaking down the milk and produces lactic acid. Therefore, that later brings sourness to the flavor of the yogurt.
Whole-Fat Yogurt
Babies under age 3 need fat in their dietary intake. Hence, unlike adult yogurt, which is lower in fat, babies need whole fat in dairy products. The consumption is essential for kids as it helps baby's brain development, with omega-3 acids that come in whole milk.
Is Organic
You must choose an organic brand for the consumption of babies, as it has a lower risk of exposure to pesticides in the yogurt. Hence, that makes the yogurt a better option for the babies to consume and save them against health problems.
Some Other Considerations
There are some other considerations that you should take care of, like the fermentation process of each yogurt that affects the taste and consistency of it. Therefore, it decides the thickness, especially if it's full-fat yogurt. Hence, don't be afraid to try out different brands for your babies, as per their preferences.
Things to Avoid While Choosing the Best Yogurt for Babies
Artificial Flavoring and Colors
As yogurt has high demand in the market, some brands use artificial flavors and colors, which results in taking away the original richness. Therefore, it is good that you make a conscious effort to avoid such brands with artificial flavoring and colors.
Artificial Sweeteners
A parent should be aware that the sugar intake in babies is higher in the first year, especially because of formula and breast milk. Hence, you should pick yogurt made with sugarcane and no artificial sweet ingredients like saccharin, sucralose, neotame, and aspartame, which can cause cardiovascular disease, weight gain, obesity, and diabetes in babies.
Conclusion
Giving the best yogurt for babies is undoubtedly a great food to add to their diet. However, there are many considerations that you must take care of before buying yogurt for babies. Therefore, the recommendation is to give your baby yogurt after considering a few factors.
You must not feed your baby with artificial sweeteners or flavoring as it may cause serious health issues to them. Ingredients like saccharin or sucralose may cause weight gain, diabetes, cardiovascular disease, and obesity in babies.
In this article, we have discussed things that you should know before feeding your baby with yogurt. For instance, we have discussed the benefits, things to consider, and the brands you can favor to buy the best yogurt for babies.