Reading is an excellent hobby that can enhance your child's mental as well as emotional health. Books are interactive because they foster a child's thinking abilities while nourishing a young one's imagination, further strengthening their basic language skills. Reading a book with your child will nurture your relationship, allow you to understand the mentality of your tot, and give your child an opportunity to open up with you. Storytelling is a great source of entertainment that can have a deep impact on the personality of a child, along with being a great source of entertainment and a means of escape.
Therefore, if you wish to make a library for your child, here is a carefully curated list of 30 classic children's books that you can read with your child and bond over.
'The Jungle Book' by Rudyard Kipling is a book that primarily focuses on a young child who is raised by a pack of wolves. The book describes the way of life of animals in jungles and how the abandonment of a child, followed by sending him to foster care, can have an effect on his upbringing.
The moral of the story is that one must face adversity in life with courage to triumph over them. This children's book has a sequel called The Second Jungle Book.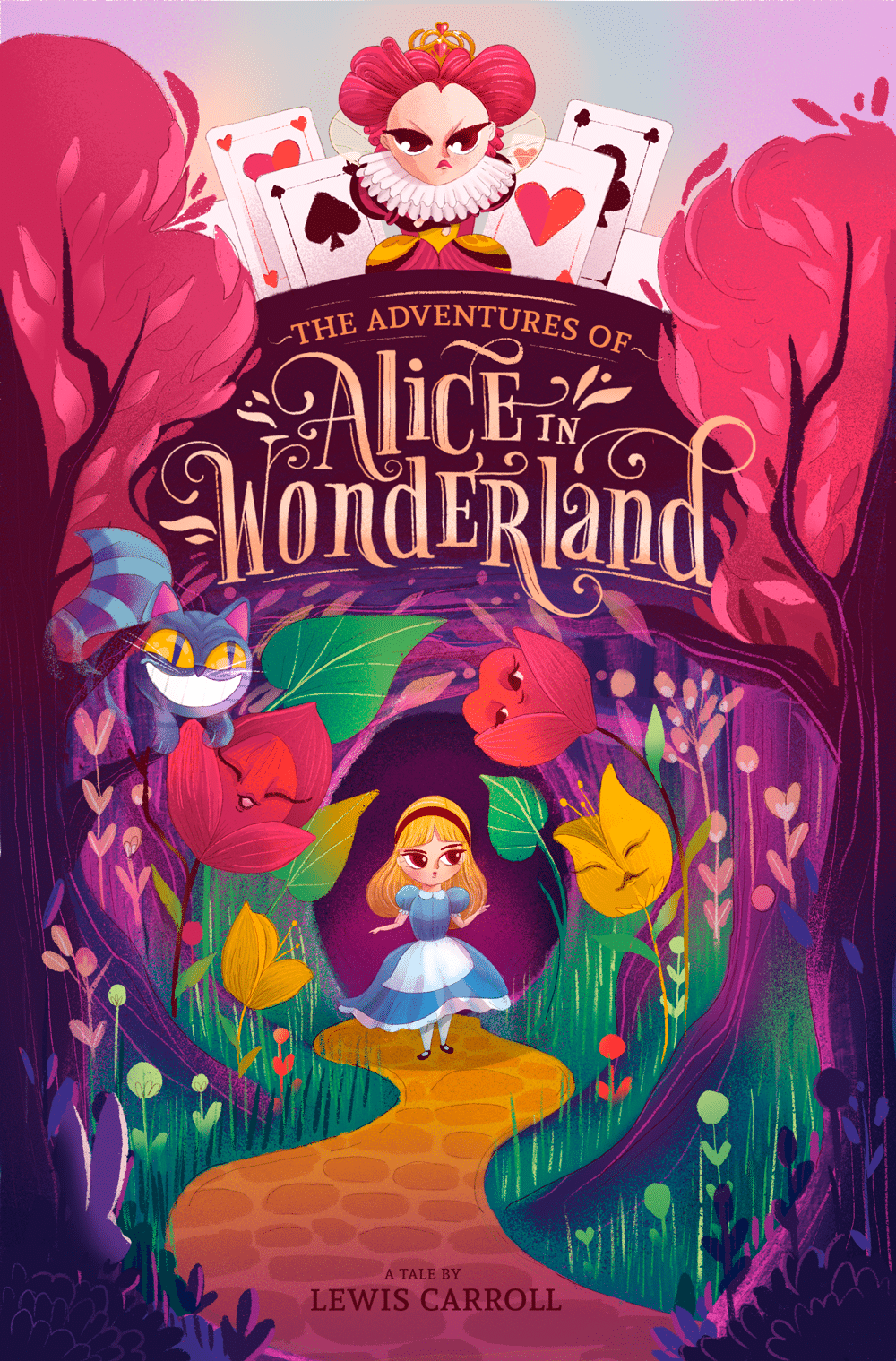 'Alice's Adventure in Wonderland' by Lewis Carroll tells the tale of a girl named Alice who fell through a rabbit hole. She enters a fantastical world populated by unique, anthropomorphic beings wherein she encounters the noble and graceful White Queen and the domineering evil Red Queen.
Thematically, the book furthers that victory of good over evil is always a given, and being kind to others irrespective of caste, class, and physical features is non-negotiable. This book is a part of a trilogy by Lewis Carroll that also includes 'Through the Looking-Glass' and 'What Alice Found There' and is one of the best classic children's books.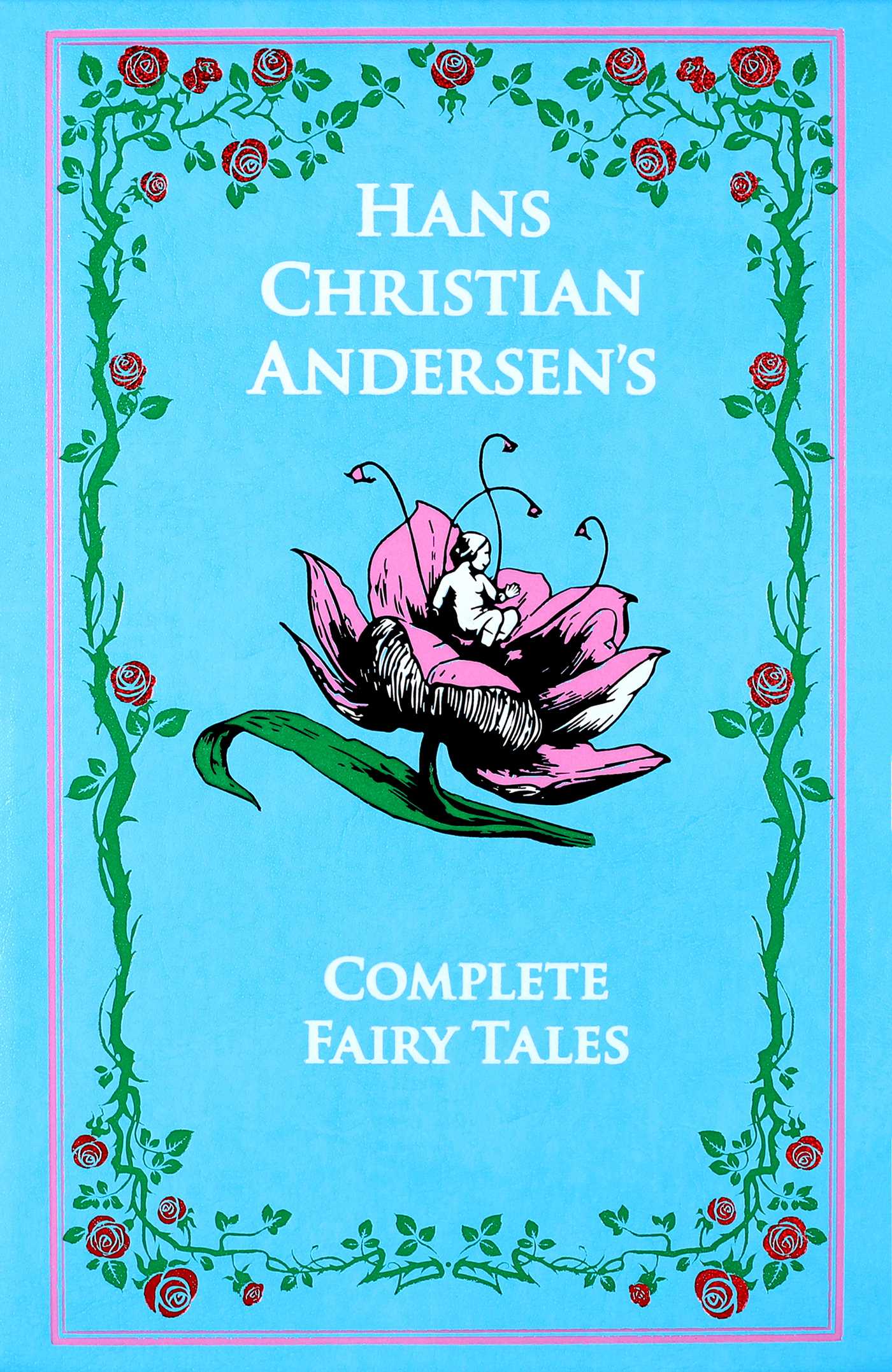 A compilation of many fairy tales written by Hans Christian Anderson is a must-have for kids belonging to the age of 4-8 years. These Complete Fairy Tales spread awareness regarding basic social evils and impart wisdom to deal with them while being humorous through their funny characters.
Some of the most famous classic children's books by Hans Christian Anderson are The Little Mermaid, The Ugly Duckling, The Snow Queen, and The Emperor's New Clothes.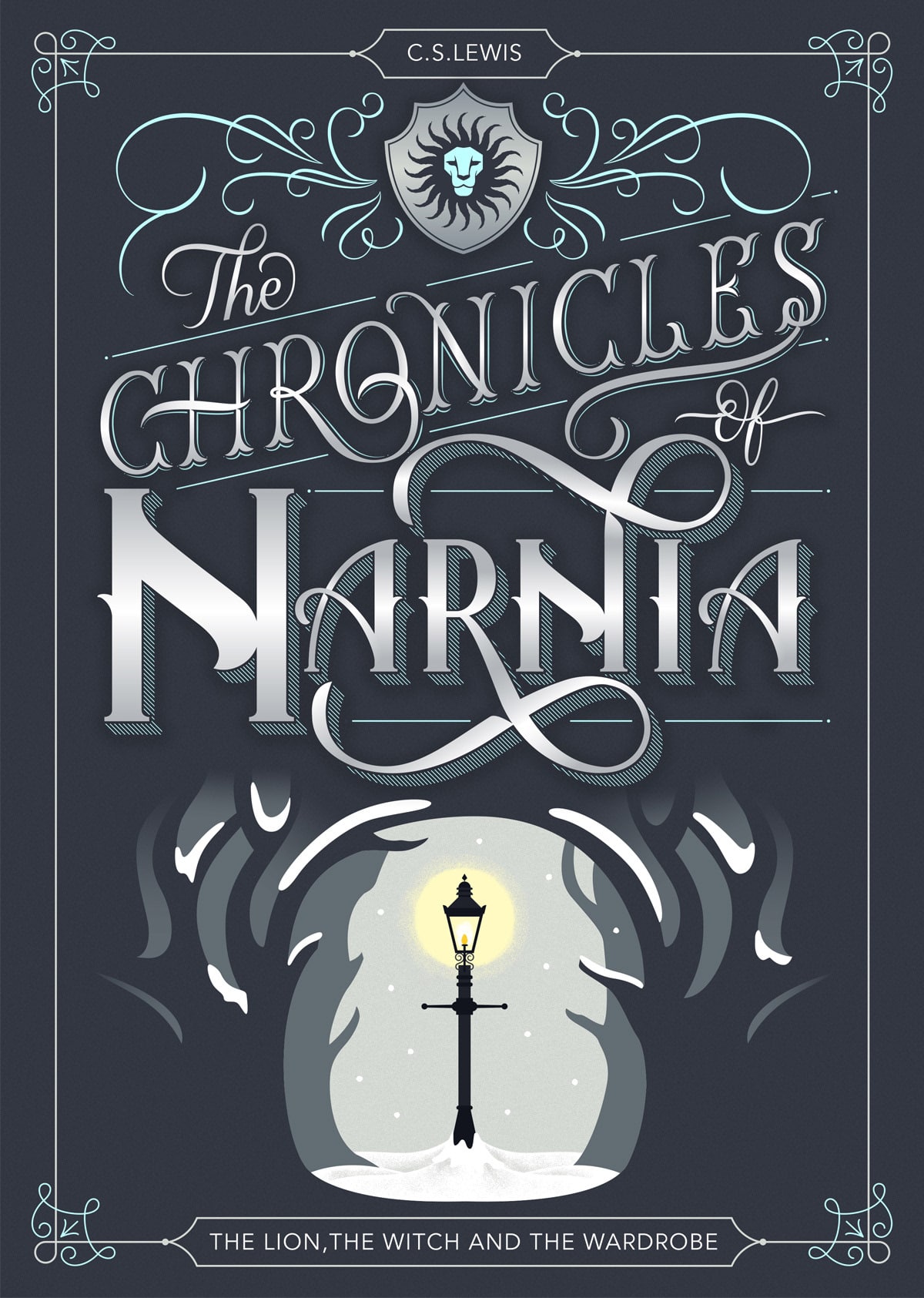 A series of seven fantasy novels by C.S. Lewis is based in the magical world of Narnia. In the first book of the series, Chronicles of Narnia: The Lion, The Witch, and The Wardrobe, a set of four siblings with their own unique characteristics embark upon a journey to fight a battle with a witch and free the land of Narnia from her wrath.
As the series progress, these young kids continue to learn important lessons of life like love, sacrifice, and redemption when they face severe and dangerous circumstances. Children between the ages of 9 and 16 can read the seven books that make up this series.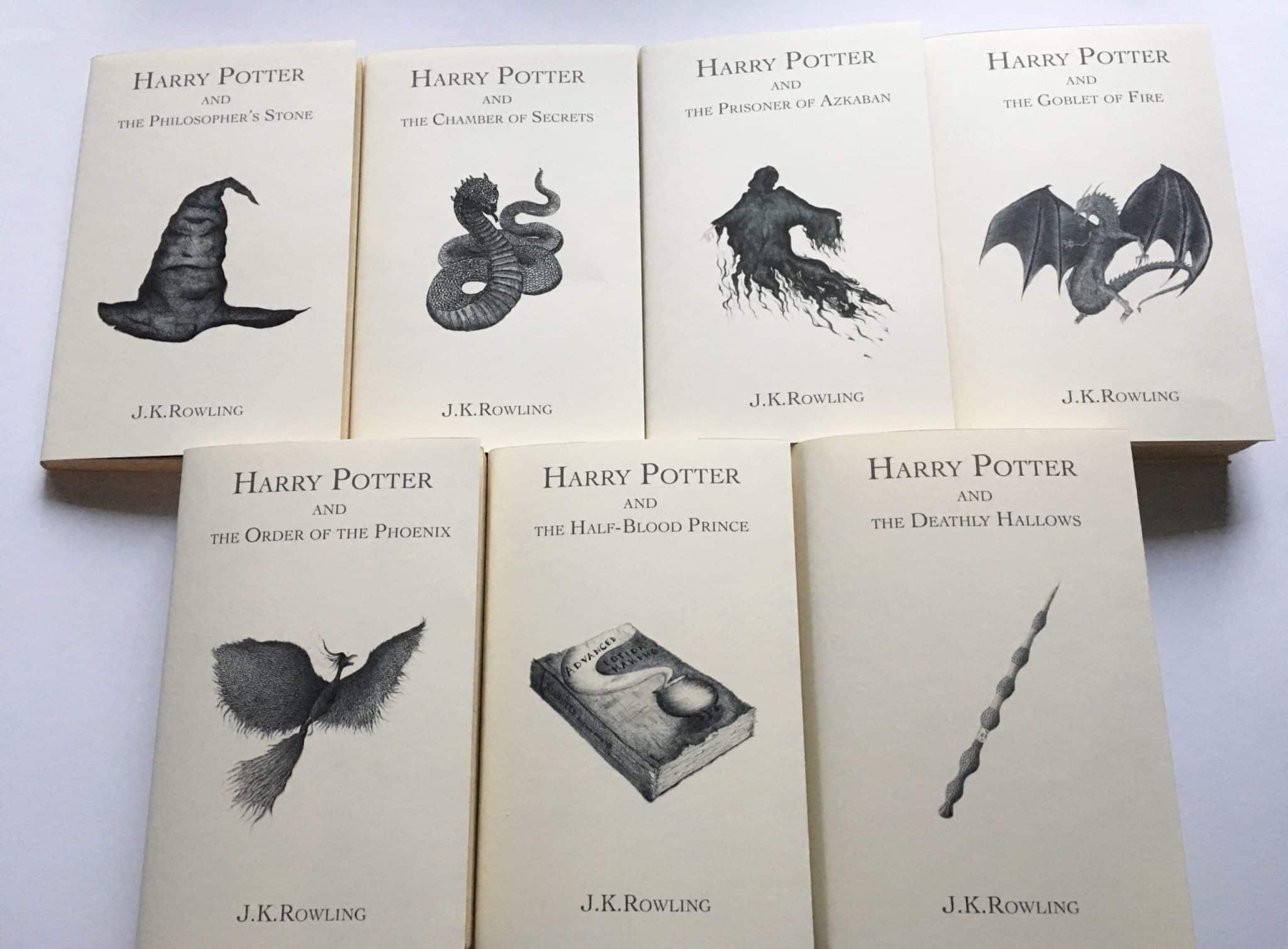 Joanne Kathleen Rowling, also known as J.K. Rowling's Harry Potter series, proved to be an instant hit as soon as she released the first book. A magical world in which a young Harry Potter has to face the wrath of the Dark Lord will capture the attention of your young one effortlessly.
You and your child will remain engrossed in the novels thanks to the humor, sadness, suspense, and awe that have been intricately woven into the complex plot that culminates in the seventh book.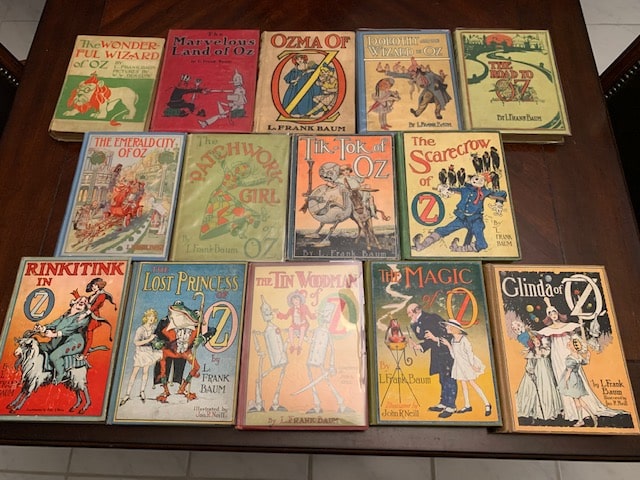 The first novel in the Oz series, namely 'The Wonderful Wizard of Oz' was penned by F.L. Baum in 1900. Since the book was a big hit among the masses, Baum wrote 14 additional books to continue the story.
The story features a child called Dorothy who enters the mythical realm of Oz with her pet, Toto. The story gets interesting when Dorothy is compelled to engage in combat with the Wicked Witch of the West in order to leave the enchanted kingdom after she has arrived.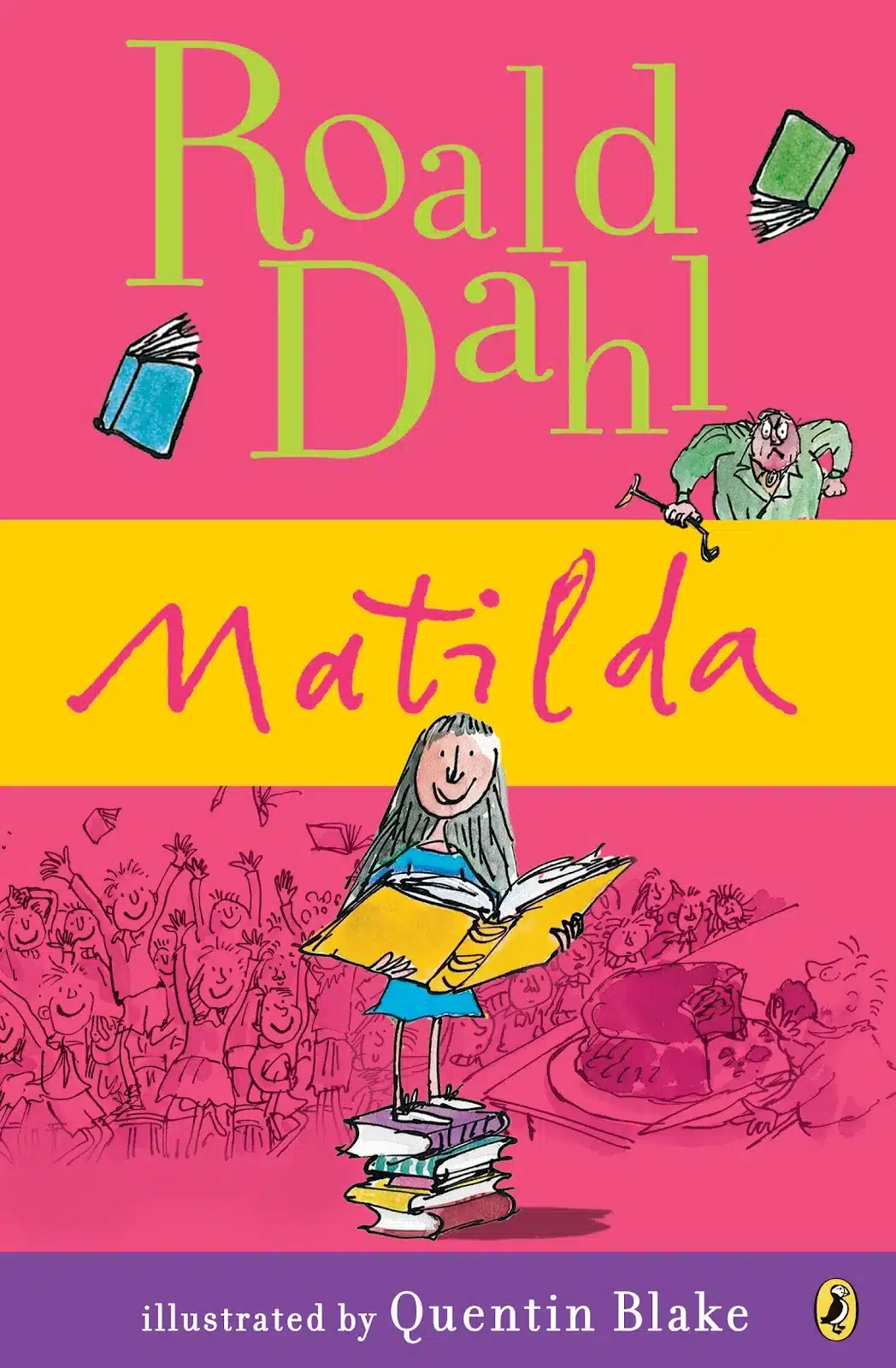 'Matilda' is a children's book by a British author called Roald Dahl and carries illustrations by Quentin Blake. The theme of the book is to understand the value of education and gathering knowledge. Roald Dahl furthers this message through the protagonist Matilda Wormwood who has an irresponsible set of parents and an unkind headmistress.
The writer utilizes hilarious settings to further the message that books provide an escape to Matilda from her grim circumstances and offer the information that helps her in reaching the freedom she wishes for. It is a perfect fit for kids belonging to the age group of 4-10 years.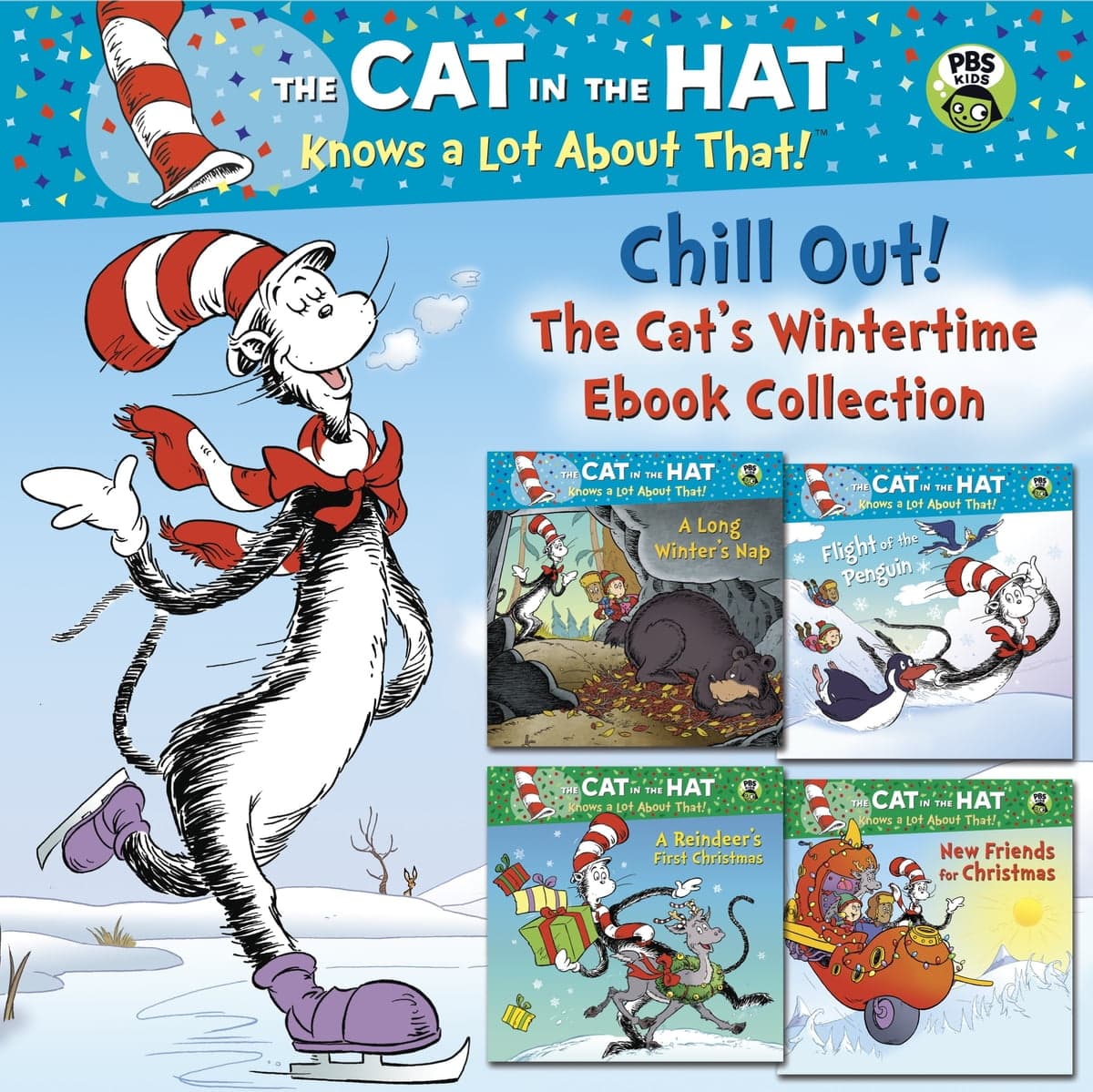 This book by Dr. Seuss revolves around an anthropomorphic cat in a white and red costume. 'The Cat in the Hat', along with her two companions, wreak havoc in Sally's living room in the absence of her mother.
However, the mess is cleared before the mother arrives, and things go back to normal. The Cat in the Hat stands for the revolutionary spirit, sense of responsibility, and how to have fun in a smart manner.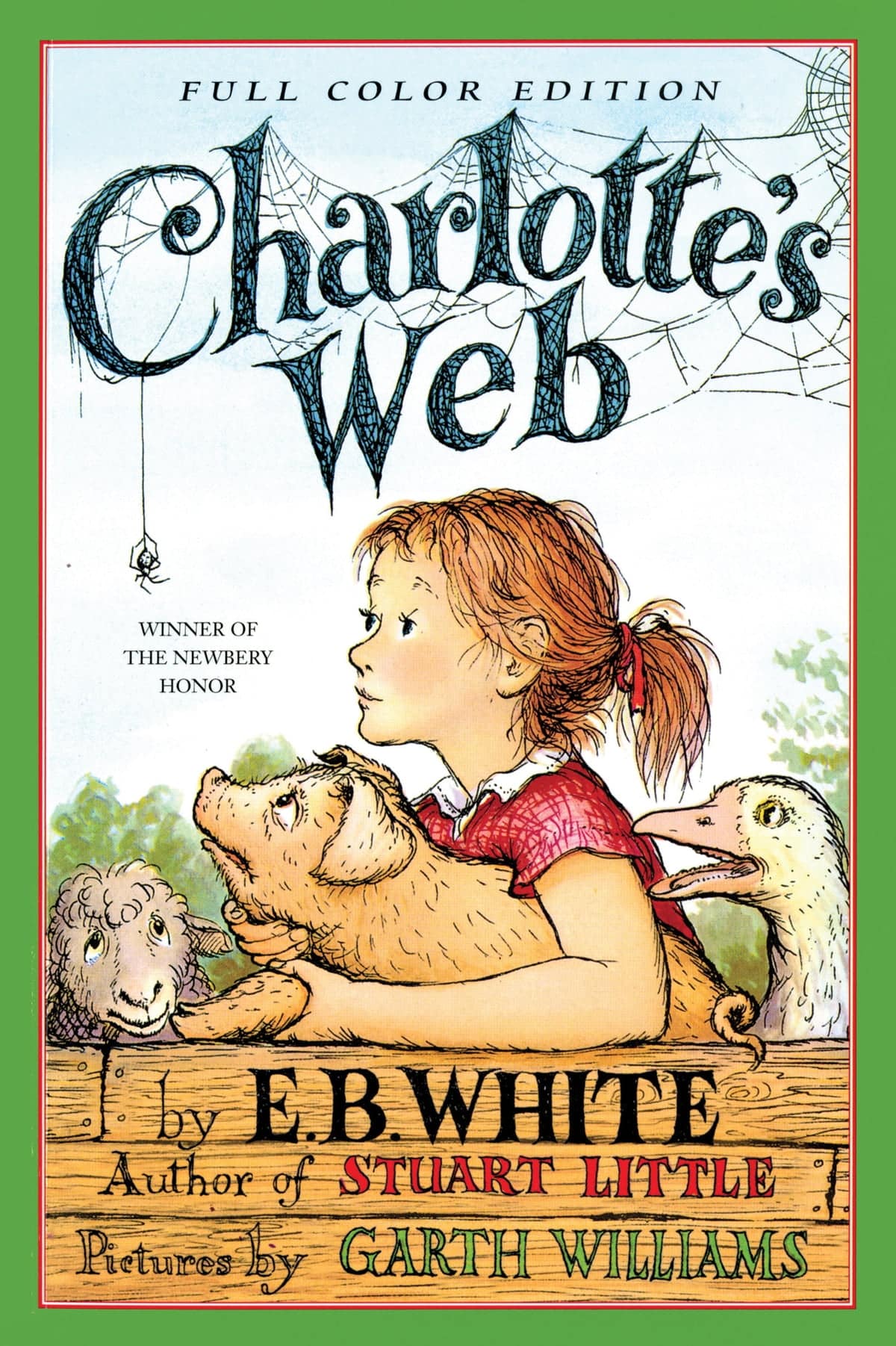 'Charlotte's Web' by E.B. White is a book that focuses on concepts like friendship and death. The book is about a farm girl called Fern who befriends Wilbur, a pig.
She develops a warm bond with the animal but soon realizes that he will be slaughtered if no one purchases him. The novel has a sequence called The Cat in the Hat Comes Back.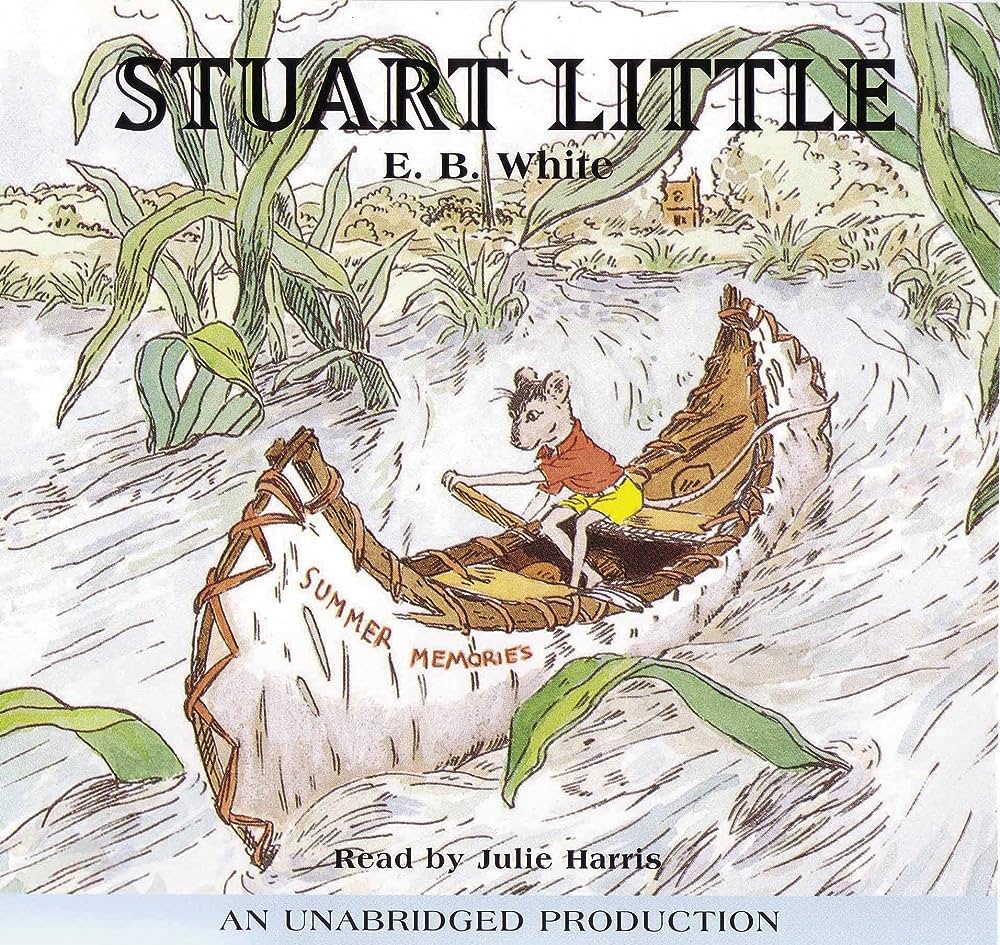 This novel by E.B. White is based on the theme of friendship and love. In the book 'Stuart Little,' Stuart Little is a mouse born to a family of humans.
The story is an account of how Stuart saves his friend, a bird called Margalo when she gets lost in the city of New York. The book is a perfect story for kids who are above 4 years of age.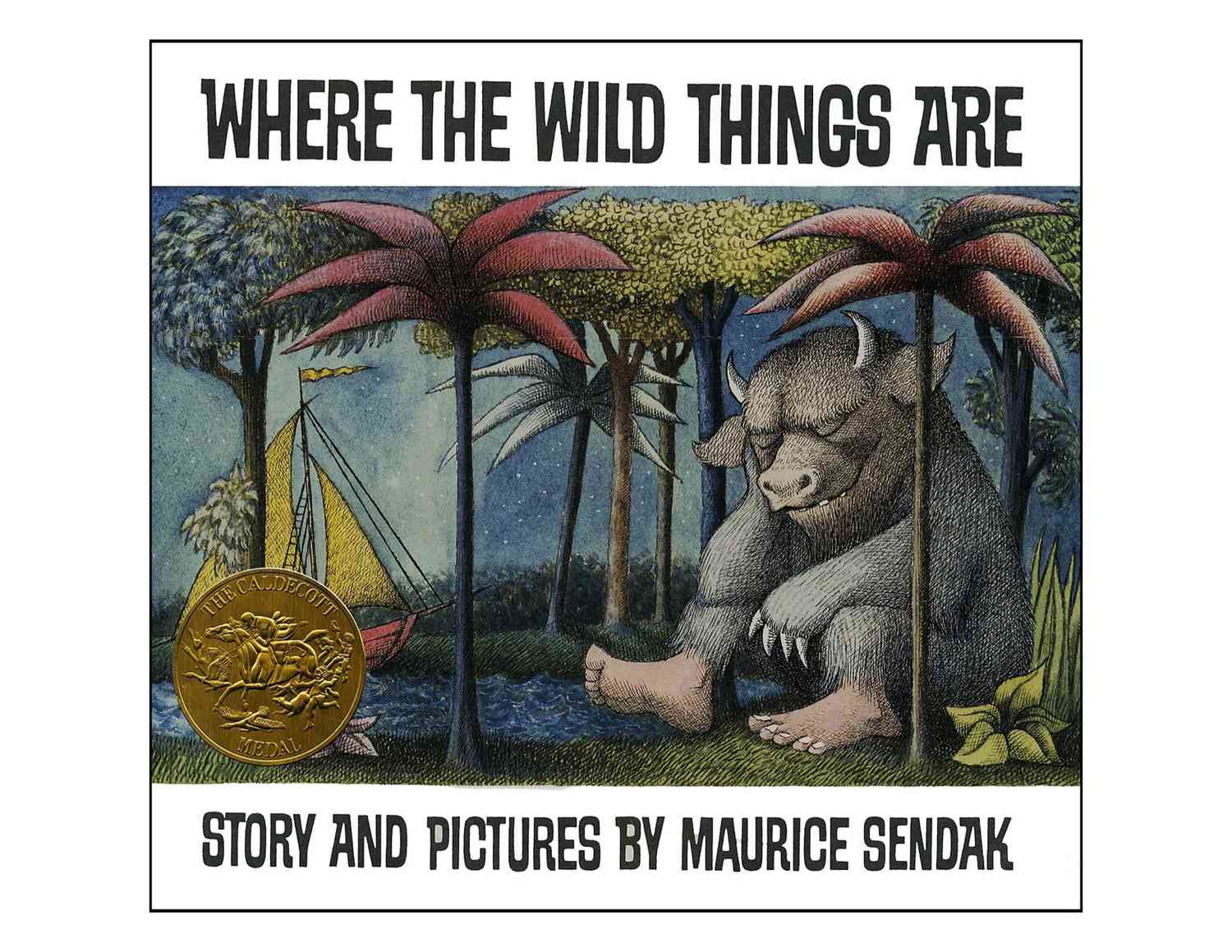 'Where The Wild Things Are' is a book written by Maurice Sendak for kids above the age of 4; it is about a child called Max who is punished for wreaking havoc in his room. When his mother punishes him for doing so and refuses to give him dinner, he retires to his room to be transported to a magical land where he is pronounced the king. The theme of the book is to show how kids master emotions and manage to realize the realities of life as they grow up.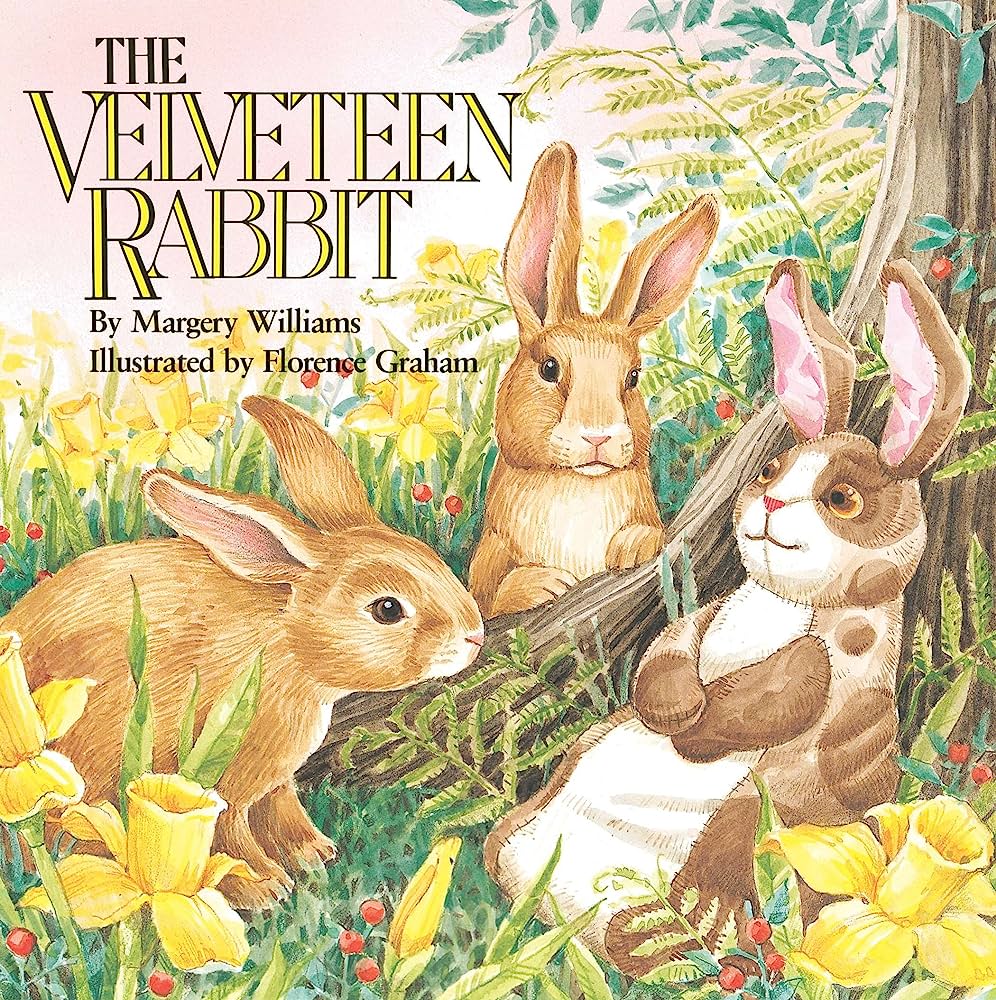 For kids above the age of 3, the 'Velveteen Rabbit' by Margery Williams revolves around the theme of love and compassion. When the young protagonist is down with scarlet fever, and the doctors ask the parents to burn his possessions, including his favorite stuffed rabbit, panic ensues.
However, if you love someone or something genuinely, God has his own ways of uniting them with you. Do give it a read, as the story is truly heartwarming.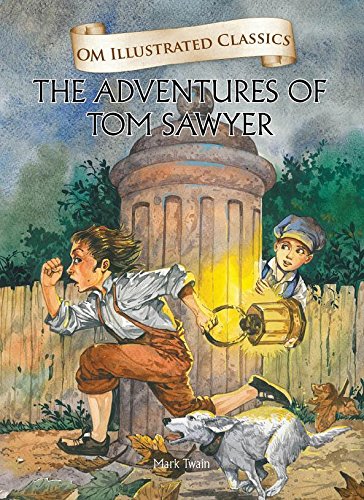 Mark Twain's 'Adventures of Tom Sawyer' is an American classic that deals with the concept of boyhood. For a child above the age of 12, Tom Sawyer, the protagonist, is an interesting character who gets into trouble quite often because of his misdemeanor and irresponsible behavior.
Certain events in the book are autobiographical in nature, which makes it an interesting read.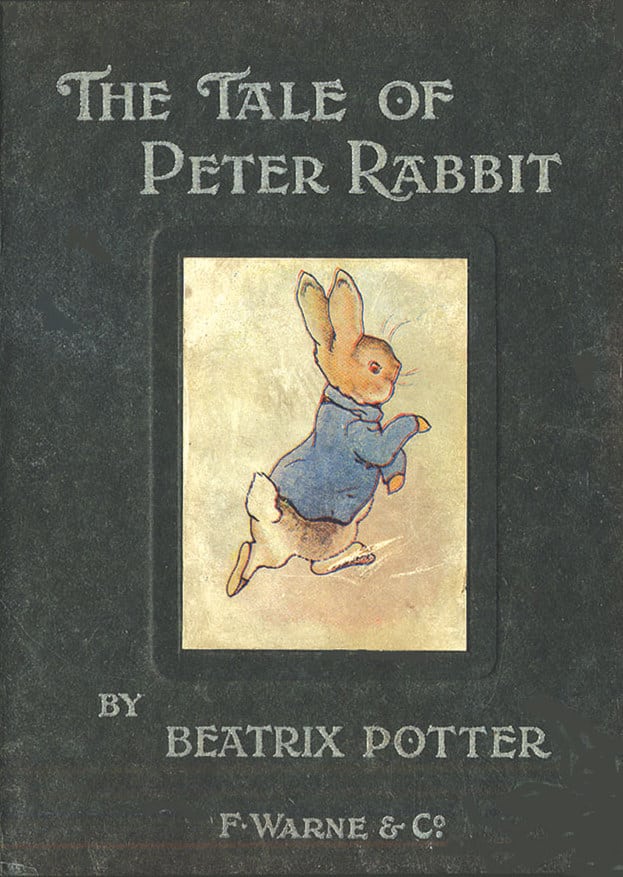 Beatrix Potter's The Tale of Peter Rabbit is about a naughty young rabbit who enters Mr. McGregor's Garden and is chased out. If you are introducing the habit of reading to your three-year-old, this picture book is the perfect option, as it is a perfect blend of fantasy and fiction. The story teaches kids to be obedient and to accept the authority of elders.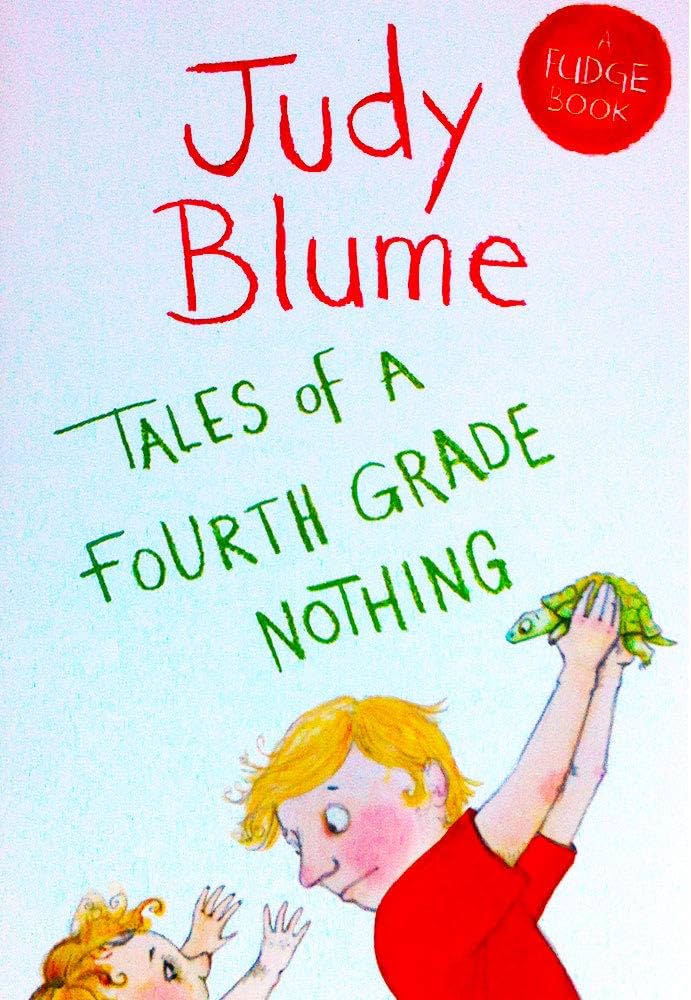 The first book in the Fudge series, 'Tales of a Fourth Grade Nothing' by Judy Blume, is about a mischievous fourth grader Peter and his brother Fudge.
The book teaches valuable lessons like love for family and how to support one another when circumstances seem bleak. Peter's naughty escapades are hilarious, and the light tone of the novel will keep your child engaged.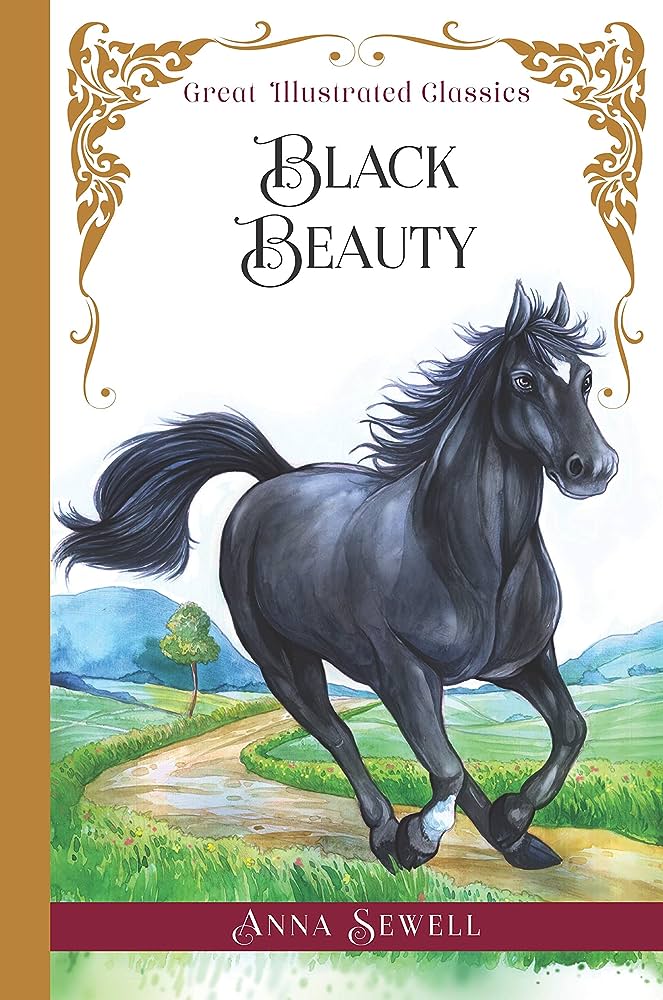 Wildlife continues to inspire and fascinate humans from an early age. 'Black Beauty' by Anna Sewell is an autobiographical memoir narrated by the titular horse.
The main theme of the story is to treat animals humanely and not to be cruel towards them. In order to prevent the target audience, who is above the age of 8, from becoming weary and appalled after reading such an emotionally intense subject, the book presents these horrors in a non-didactic manner.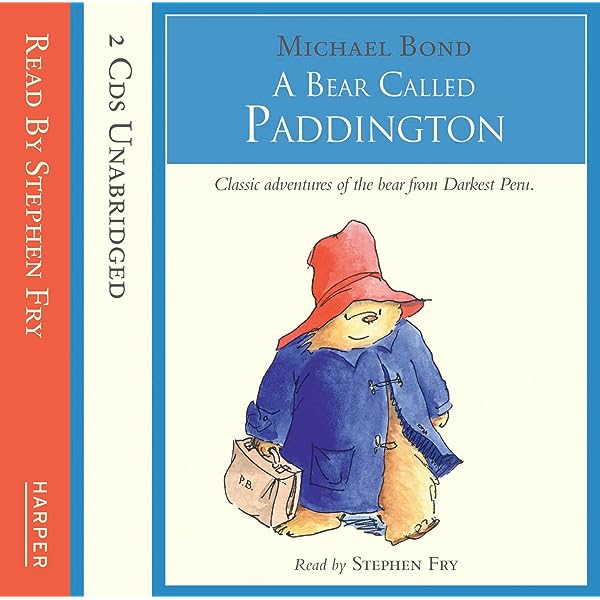 Michael Bond's 'A Bear Called Paddington: Classic Adventures of the Bear from Darkest Peru' has been a hit among kids for many decades. The story revolves around a bear found in a hatbox and is adopted by an English family.
The message delivered by the book is to stay calm and polite even when circumstances seem adverse. The bear thinks before he speaks, never interrupts elders, maintains cleanliness, has a tidy appearance, and apologizes sincerely when he is proven wrong.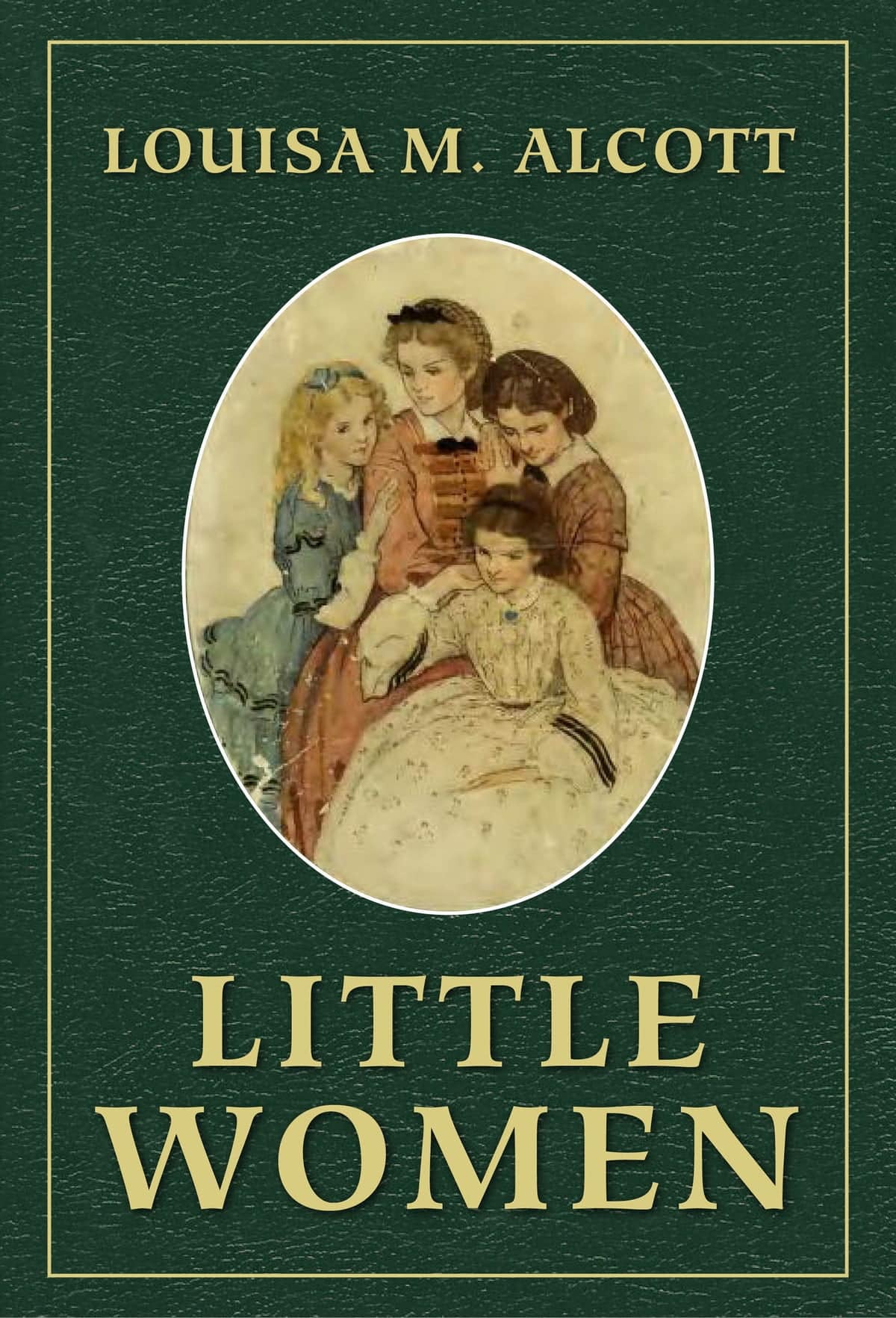 Women with strong female characters, 'Little Women' by Louisa May Alcott is considered a classic in the world of English literature. The story concerns the life of four sisters who struggle to find their identity in a war-torn society that has pushed them into poverty.
The novel is semi-autobiographical as Alcott mentions details drawn from her personal life, and it is a truly inspiring story for any young girl above the age of 12.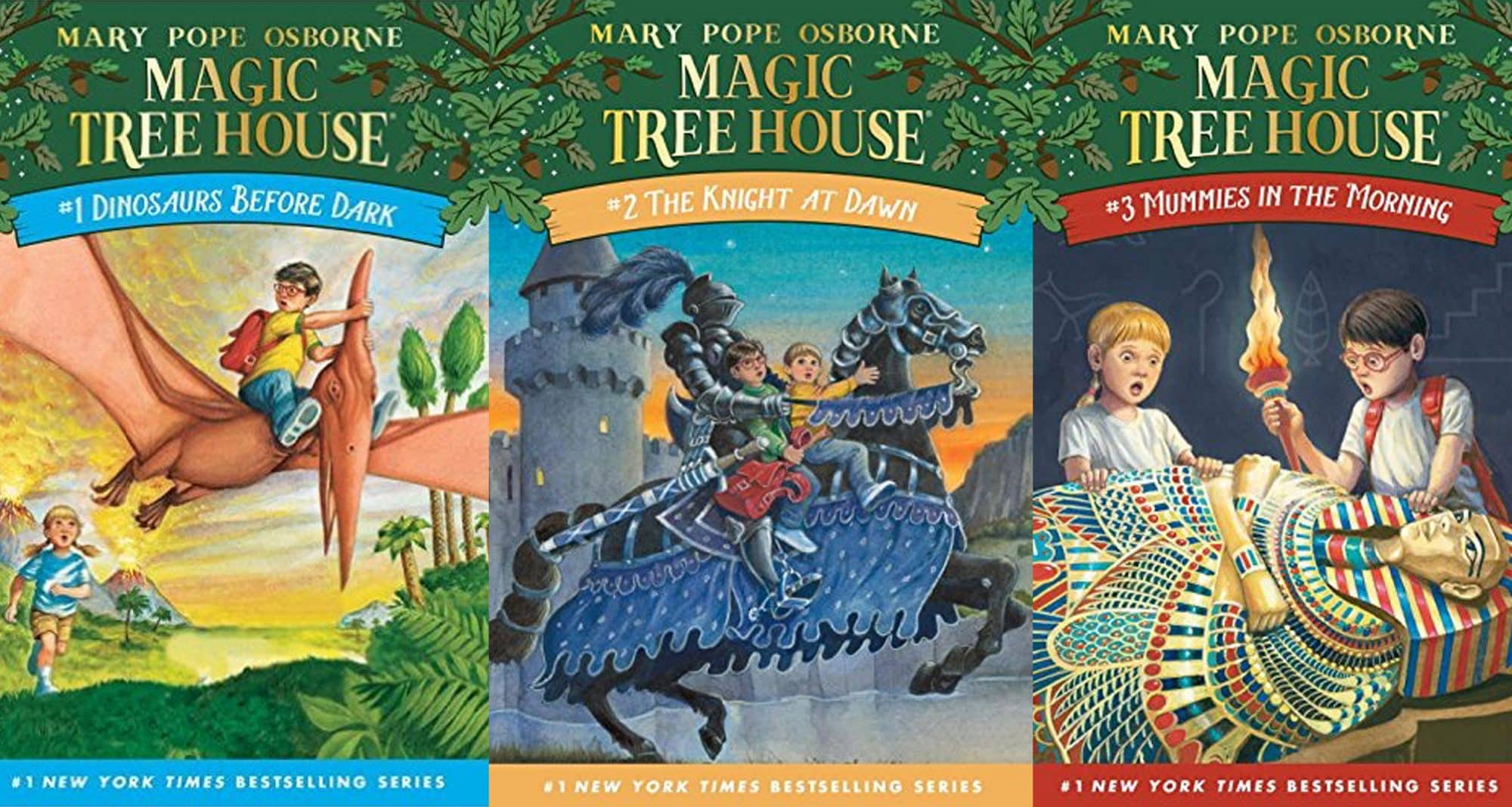 Mary Pope Osborne's 'Magic Tree House' is meant for kids around the age of 6 to 8 years. The series of Magic Tree House covers the journey of young siblings, Jack and his younger sister Annie.
While Jack is a responsible boy who loves to read and learn, Annie is impulsive and daring but sensitive to animals and humans around her. The book is about siblings going on adventures in different parts of the world and discovering new people, places, and creatures.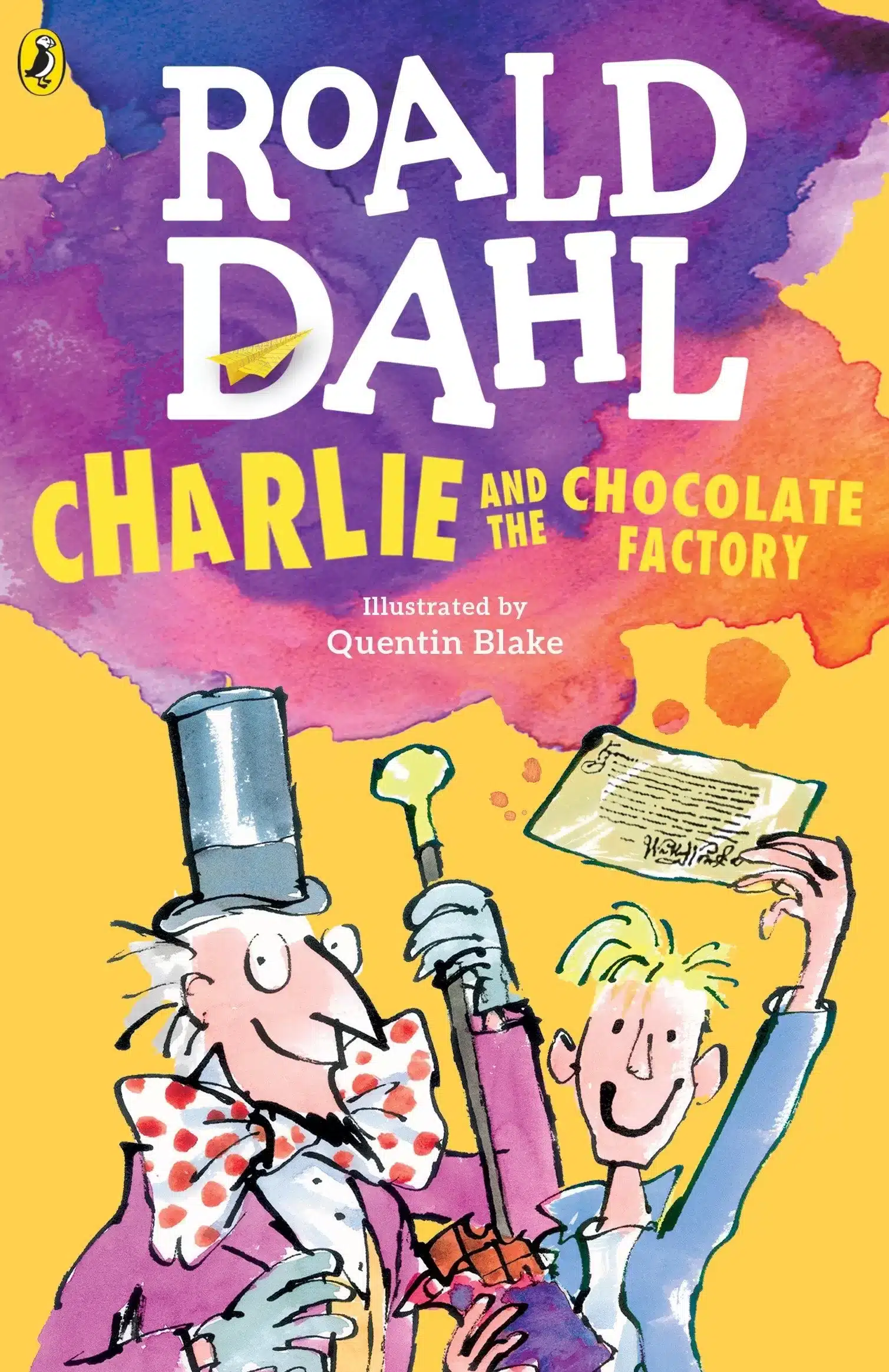 Roald Dahl's novel, 'Charlie and the Chocolate Factory' is a fairytale fantasy fiction that narrates the adventures of Charlie Bucket inside a chocolate factory of Willy Wonka, a chocolatier.
The story is a tale that warns against vices like greed, gluttony, and selfishness. The suspenseful plot encourages a 7-year-old to think critically and learn how to deal with problems in life by being honest, kind, and calm.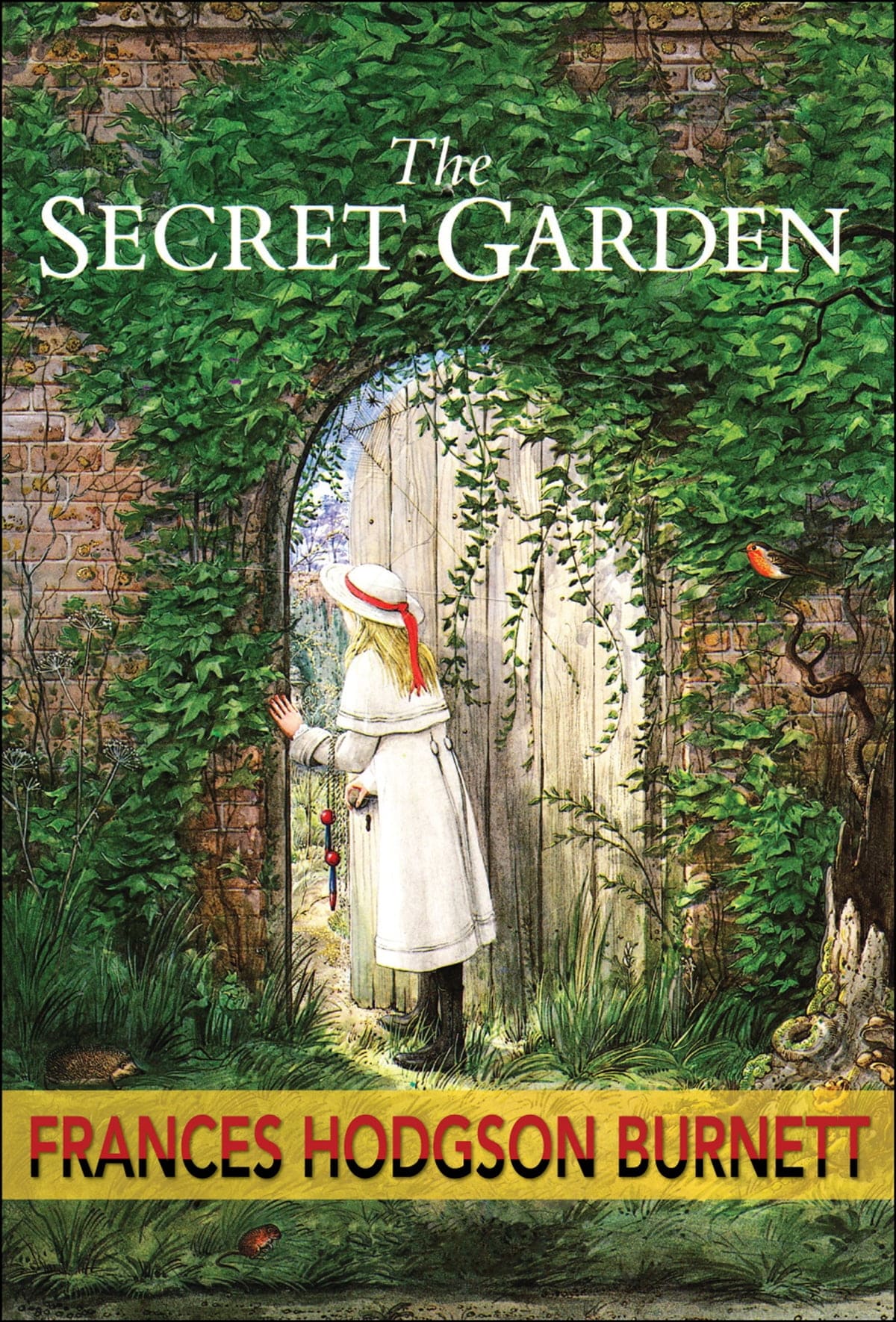 Meant for kids above the age of 10, 'The Secret Garden' by Frances Hodgson Burnett is about dealing with the loss of loved ones and self-healing. The story is about a young girl Mary Lennox who is deprived of love and consequently becomes bitter and self-centered. Her parents' death and her uncle's rude behavior towards her makes her an even more bitter person.
As the story unfolds, Mary's attitude improves as she starts getting closer to nature and befriends her estranged cousin, proving that kindness and compassion can work wonders.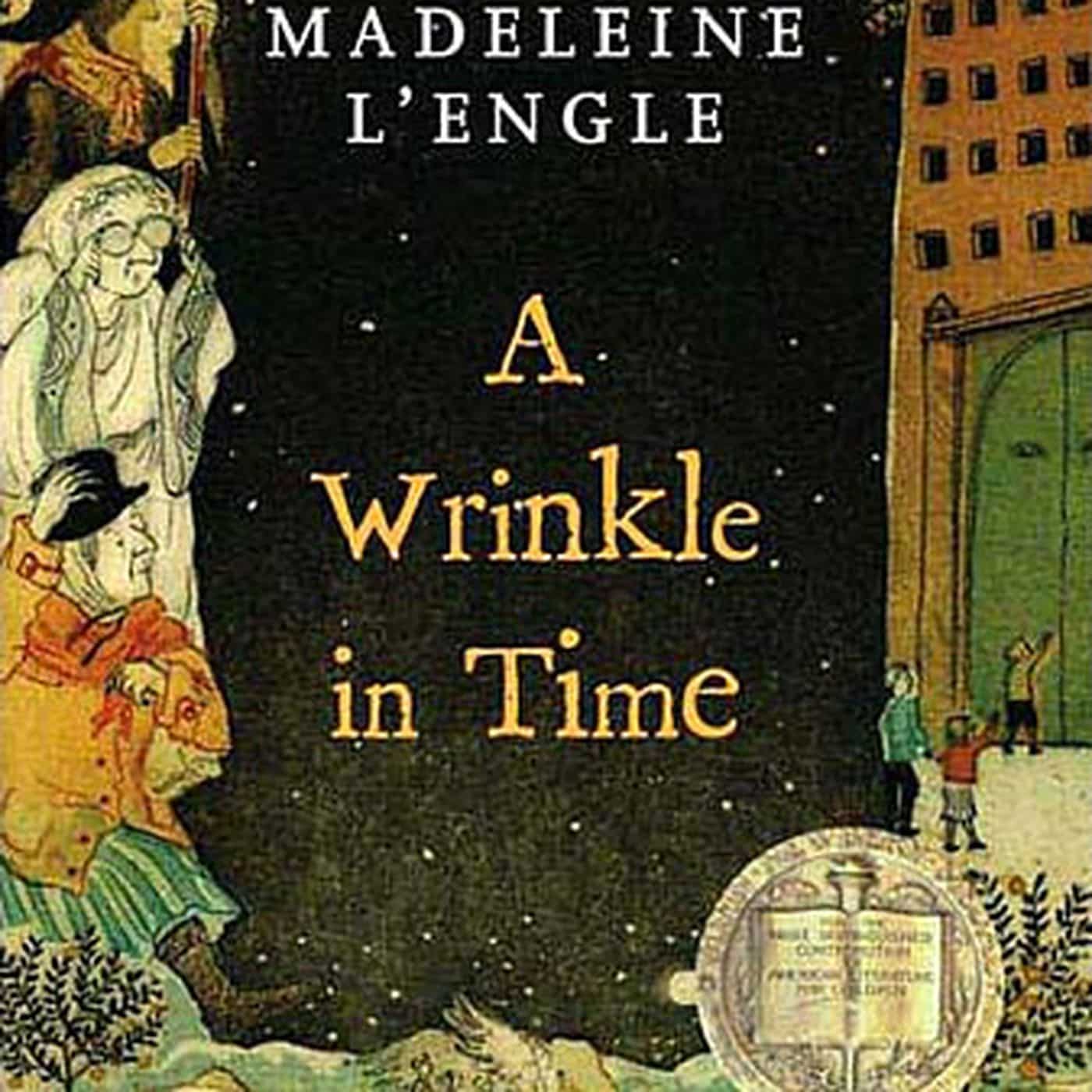 Madeleine L' Engle's 'A Wrinkle in Time' is a book for young adults as it explores concepts like love, spirituality, and righteousness. The science fiction is about a young, intelligent girl called Meg Murry and Charles Wallace, her brother, who embark on a journey in search of their lost father, who is a scientist working on time travel.
The spiritual undertone of the book fascinates readers the most, and the suspense keeps them hooked.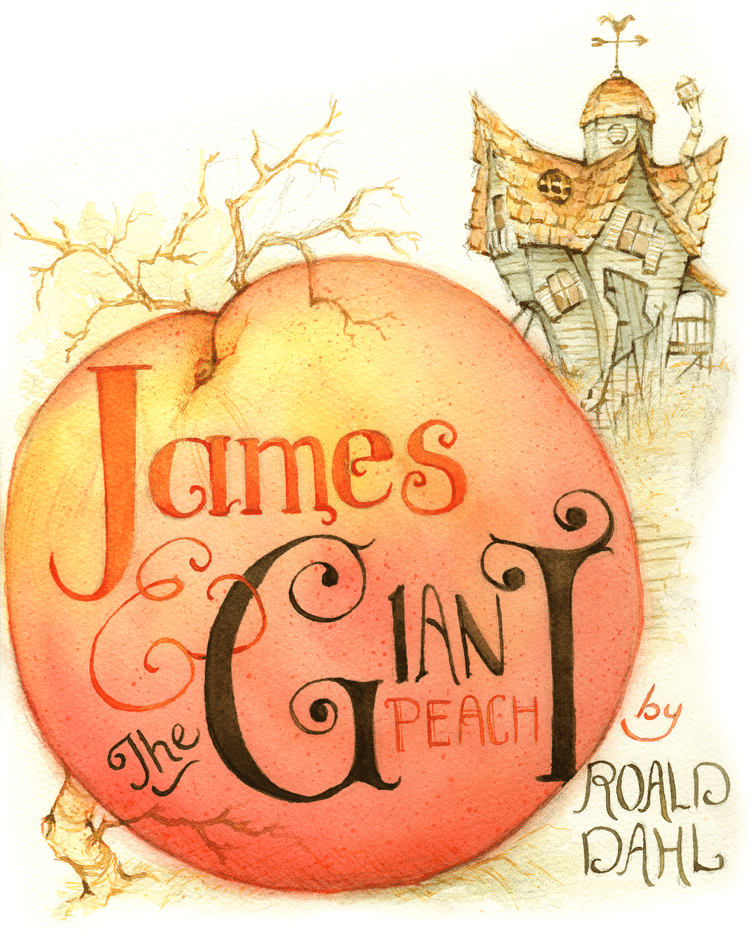 One of the best children's classic books by Roald Dahl, 'James and the Giant Peach' is about Jamie finding himself in a giant peach along with multiple giant insects who become his friends and work together to release the fruit from the tree to gain freedom.
The theme of the book is to stay positive even when the world is mean to you. Although Jamie has lost his parents and has to live with aunts who are mean to him, circumstances fail to turn Jamie into a bitter person.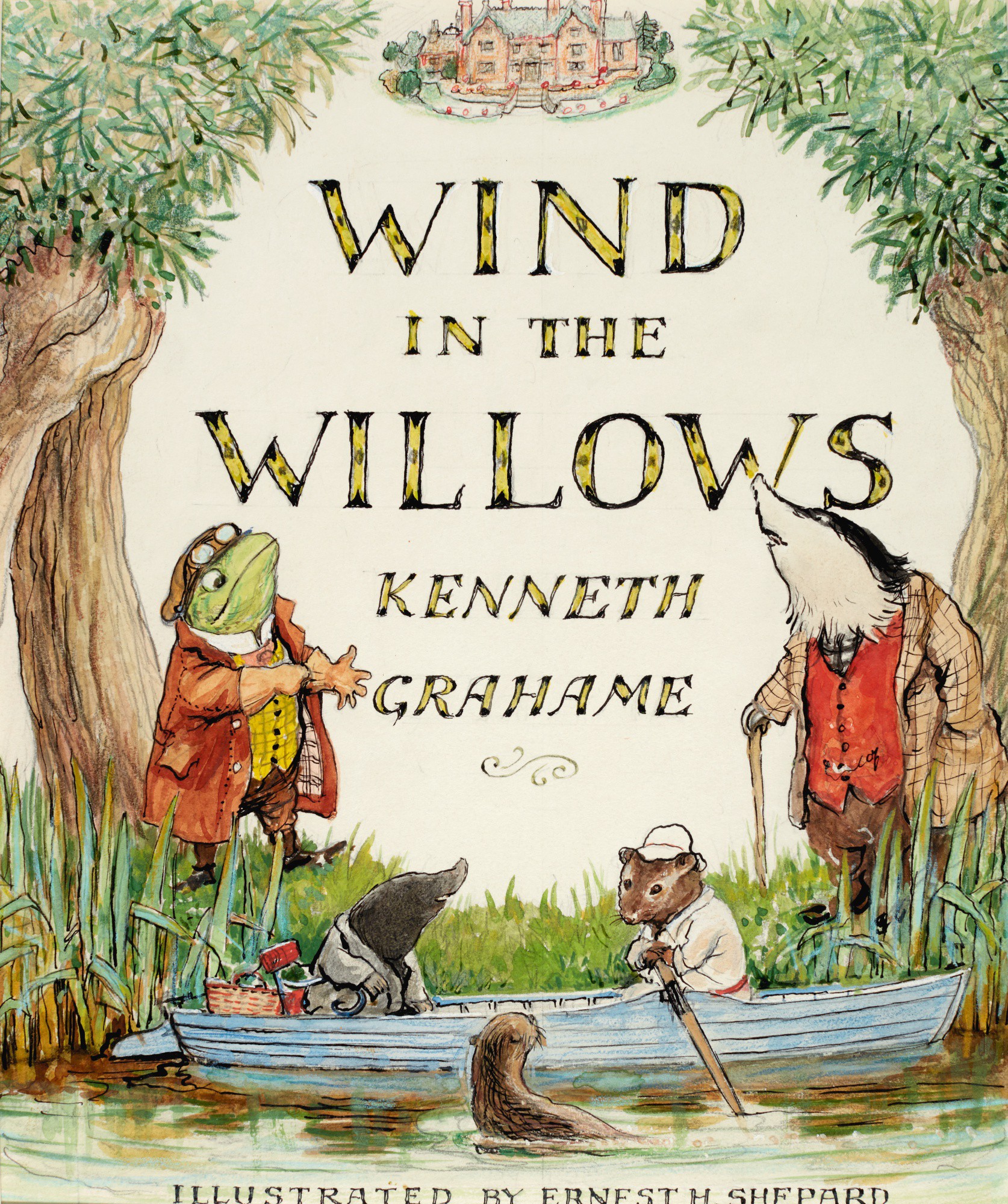 Written by British author Kenneth Grahame, 'The Wind in the Willows' is a picture book meant for kids around the age of 8. The story is about the adventures of Molly, Ratty, and Badger, who try to help the wealthy Mr. Toad, who is in trouble.
The story in one of the most famous classic children's books addresses the dilemma of staying at home on the one hand and moving out at a young age on the other hand. The question is, are you ready the face the challenges of the nasty world out there?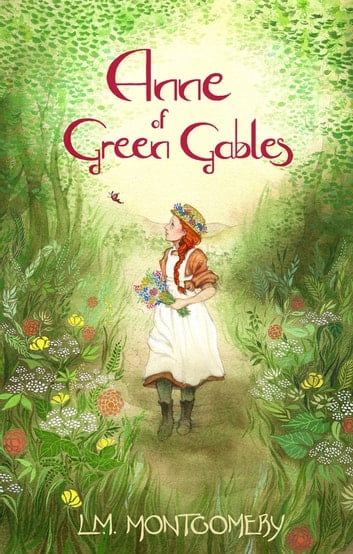 'Anne of Green Gables' is a coming-of-age novel about a young orphan girl who is adopted by a pair of siblings who want a boy. Canadian writer Lucy Maud Montgomery sketched the titular character who is vivacious, positive, and a spirit to be reckoned with.
Anna, the protagonist of the story, exudes confidence, and her wild imagination allows her to survive the hostile environment of an orphanage. The story focuses on the highs and lows in the life of Anne and her new lease of life in a village called Green Gables. Like many other classic children's books, you can now watch it as a series on Netflix.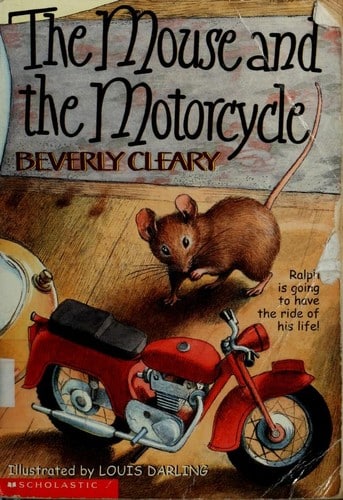 Beverly Cleary's 'The Mouse and the Motorcycle' is about house mice who can converse with humans. The story is about a young boy befriending a mouse and lending him his toy motorcycle.
This classic children's book has a plot that revolves around their secret camaraderie and the highs and lows in their friendship, and the power of virtues like trust, kindness, and sacrifice. The book teaches kids that even the smallest gestures of kindness can have a huge and lasting impact on someone's life. Therefore, it is a must to provide aid to anyone who seeks help in desperate times by keeping your distance aside.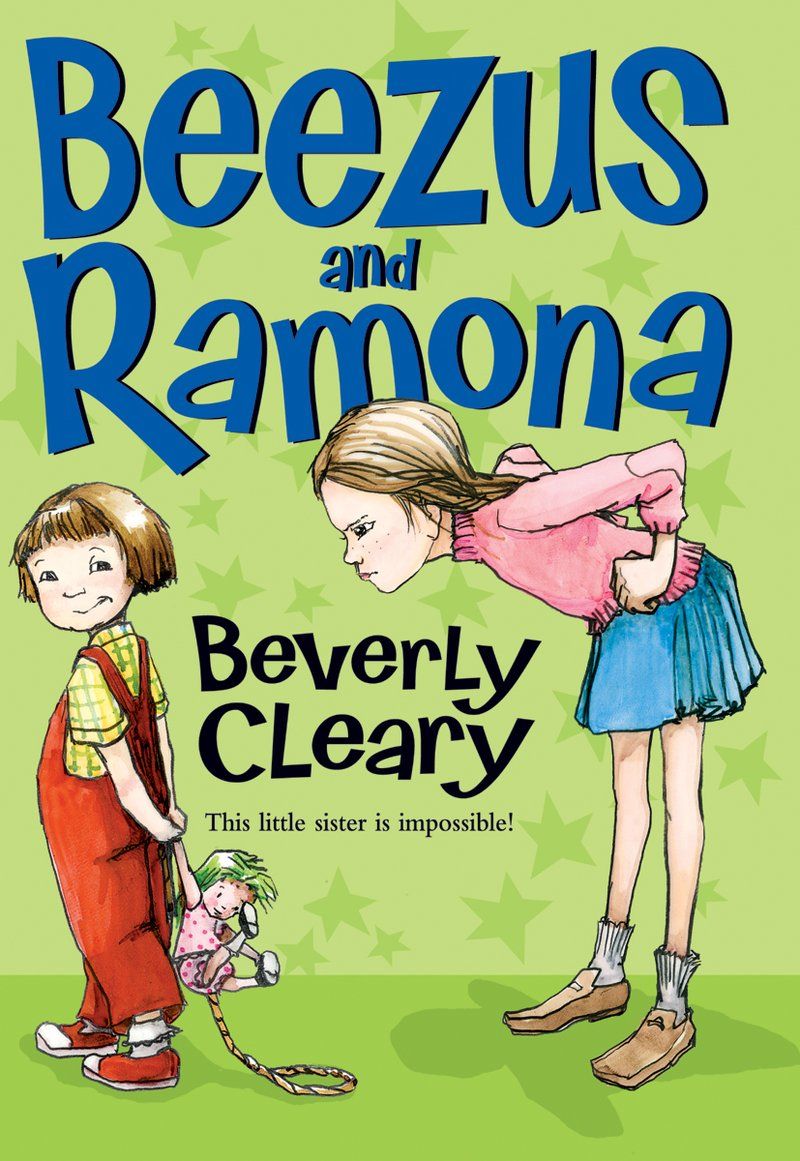 Another super hit literary work by Beverly Cleary, 'Beezus and Ramona' is the first book of the Ramona series. Bariatric Quimby, aka Beezus, is the naughty and reckless Ramona Quimby's elder sister who is often caught up in sorting out her sibling's mess.
The series comprises 8 books, and they all deal with hilarious circumstances that the siblings land up in and how a responsible, loving elder sibling gets the younger one out of a soup.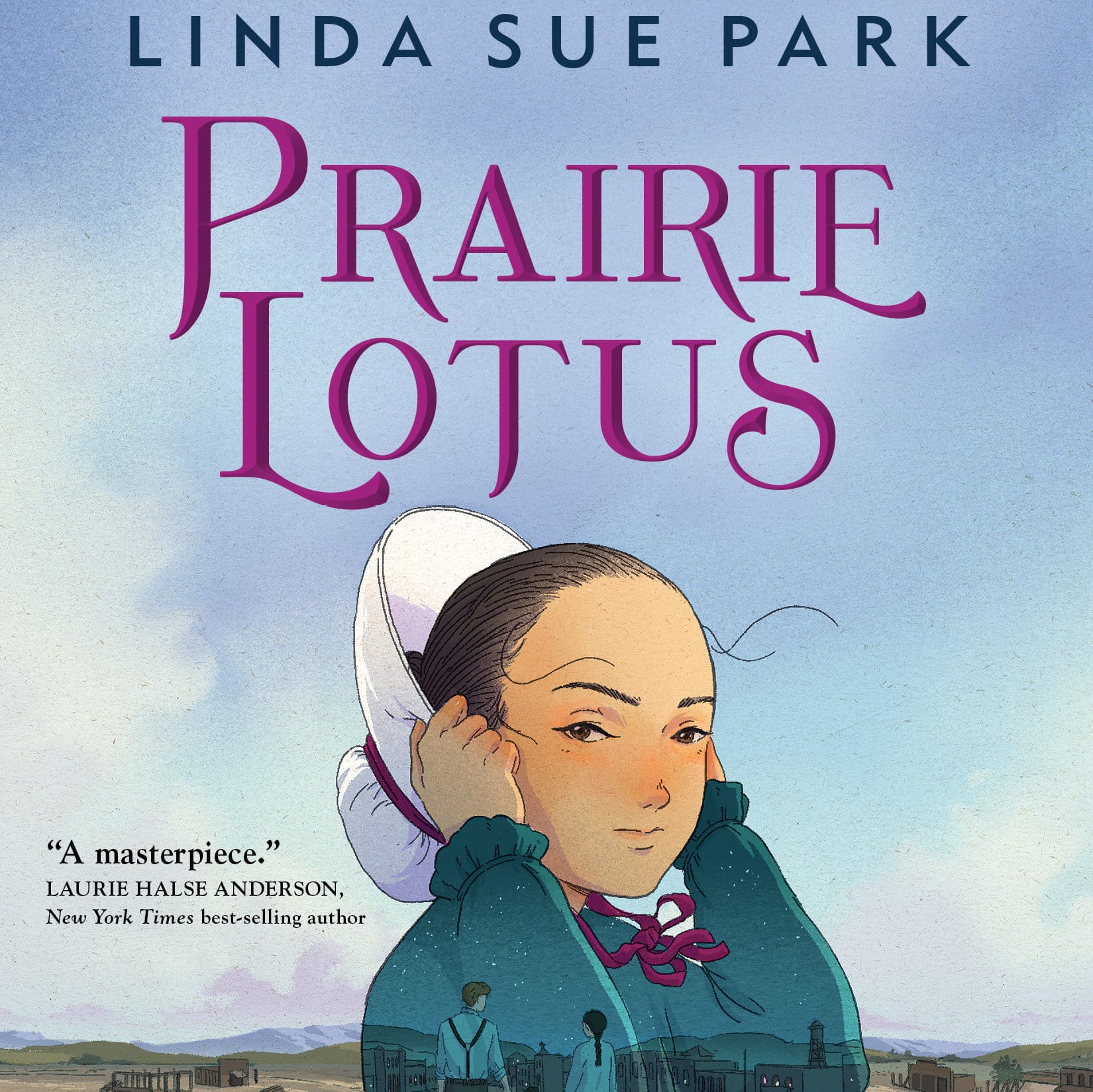 With a reading level of 10-12 years, 'Prairie Lotus' by Linda Sue Park is yet another one of the best classic children's books that explores the concept of violence and differentiation based on race and color. Hanna, the protagonist, is a half-Asian girl who dreams big but finds it difficult to fit into American society because of her lineage.
However, the humorous tone of the novel makes it a good read, and Hana's determination to succeed in life and realize her dream of joining her father's business is truly inspiring.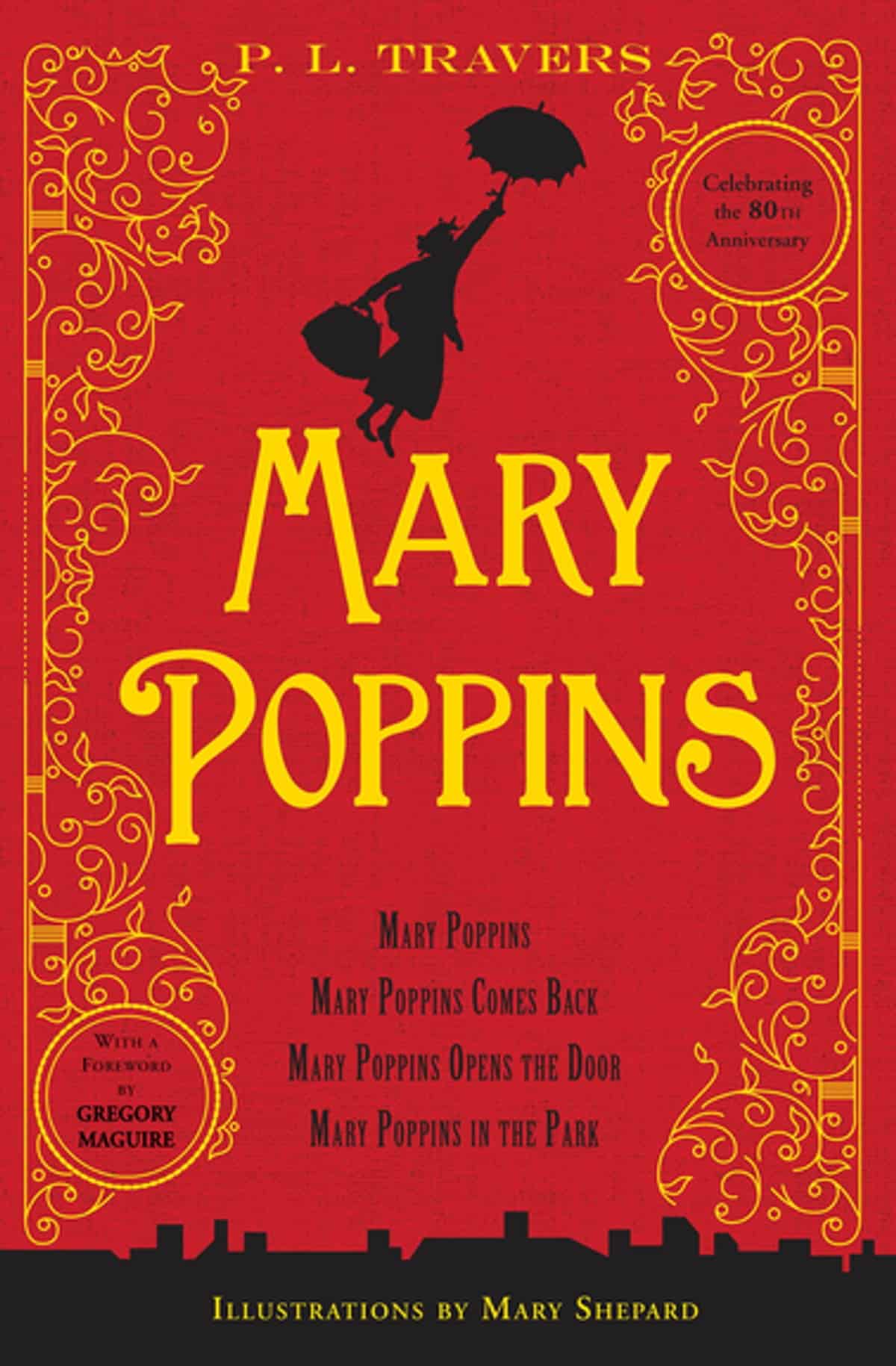 A favorite of kids across all continents, 'Mary Poppins by P.L. Travers is about a nanny with magical powers who bonds well with the Banks kids owing to her magical powers. The main idea is to further the concept of enjoying yourself while being obedient and exploring new realms while living in an orderly fashion.
By adopting the right approach, elders can be friends with children, as laughter is an important element in every situation.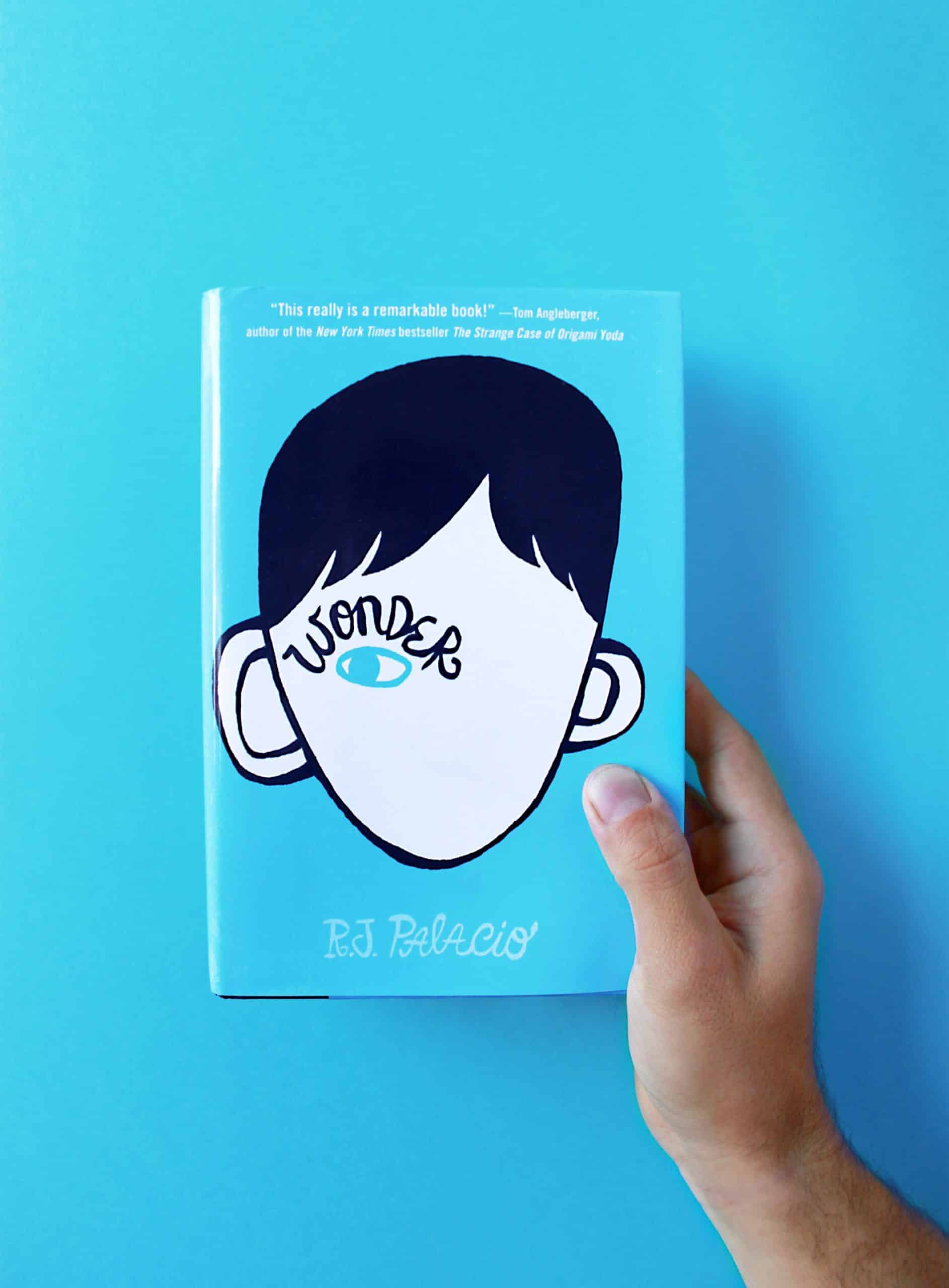 'Wonder' by R.J. Palacio is about a 10-year-old boy called August who has a disfigured face and is a victim of bullying due to his deformity. August remains calm when people are being rude to him because he is an innately positive person. Nevertheless, there are peers who are nice, compassionate, and empathetic towards him and accept him as he is, and value his intelligence more than anything. The book is a good read for children in the 8-12 age group.
Conclusion
Books are a man's best friend. The sooner one gets into the habit of reading, the better. All the books mentioned above are classic children's books that deliver a serious message which will enable a child to lead his life in a better fashion by becoming a good human being. Let your child discover and carve a niche for himself in the literary world so that he can start collecting his books organically.
Reading to your child at bedtime can be a memorable ritual, help you strengthen your bond with your child, and even improve his or her vocabulary. Such activities are educational and enjoyable because a parent will do it out of absolute concern and love. Let us know about your thoughts and ideas in the comment section below.