Imagine relishing red wines on the patio of your favorite restaurant while enjoying brunch with your closest friends on a bright day. Could there be a better way to treat yourself after a long and hectic week? From restaurants offering French gourmet dishes to cafes with the best croissants and pastries, Milwaukee has a lot to offer to its tourists and residents. If you are living in Milwaukee or going to visit the beautiful city, do not miss these beautiful spots that will satisfy your taste buds and take you on a culinary adventure.
Here are the 25 best brunch venues in Milwaukee that offer the most flavorsome food and succulent dishes.
Blue's Egg
Pulled ham, monkey bread, chicken, chorizo, and ham-stuffed hash browns are the highly recommended dishes on the menu. The restaurant offers a variety of mocktails and cocktails that complement the main course. If you are planning to visit the spot on a weekend, make sure that you book in advance.
They offer indoor as well as outdoor seating options, so if the weather is nice, you can sit out with your friends and soak in the Vitamin D. You can reserve your table online or even call and ask them to do so. They accept guests from 7 a.m. to 2 p.m. every day.
2. Engine Company No. 3
217 W National Ave, Milwaukee, WI 53204, United States
414.226.5695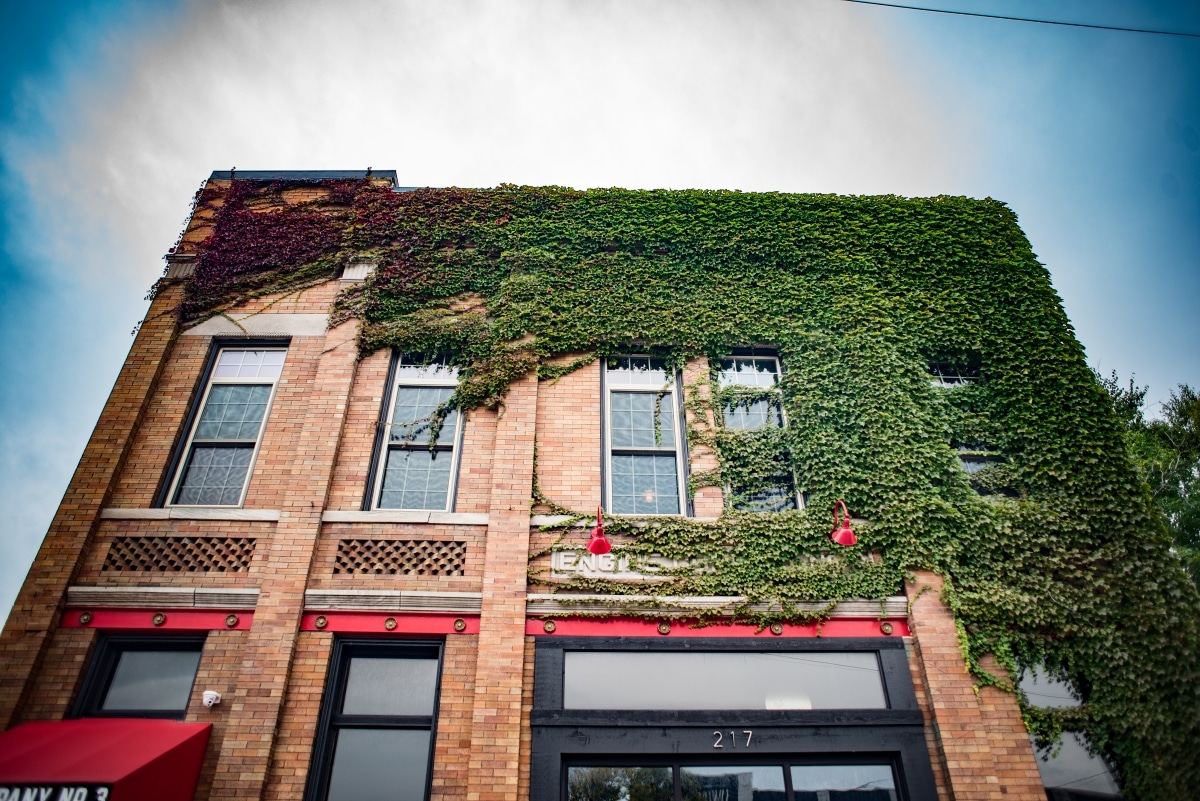 The most interesting aspect of the restaurant is the simple rustic interiors which reflect the history of the building as a firehouse. The restaurant likes to experiment with its cuisine and serves Valentine's coffee and cocktails like Bloody Marys and Mimosas.
Wooden highchairs, tables, and counters are paired with red accessories, which complement the exposed brick walls and add to the visual appeal of the restaurant. You can have a good time at Engine Company No. 3 as they are open from 8:30 a.m. to 2 p.m. from Wednesday to Sunday.
3. The Lafayette Place
1978 N Farwell Ave, Milwaukee, WI 53202, United States
(414) 231-3030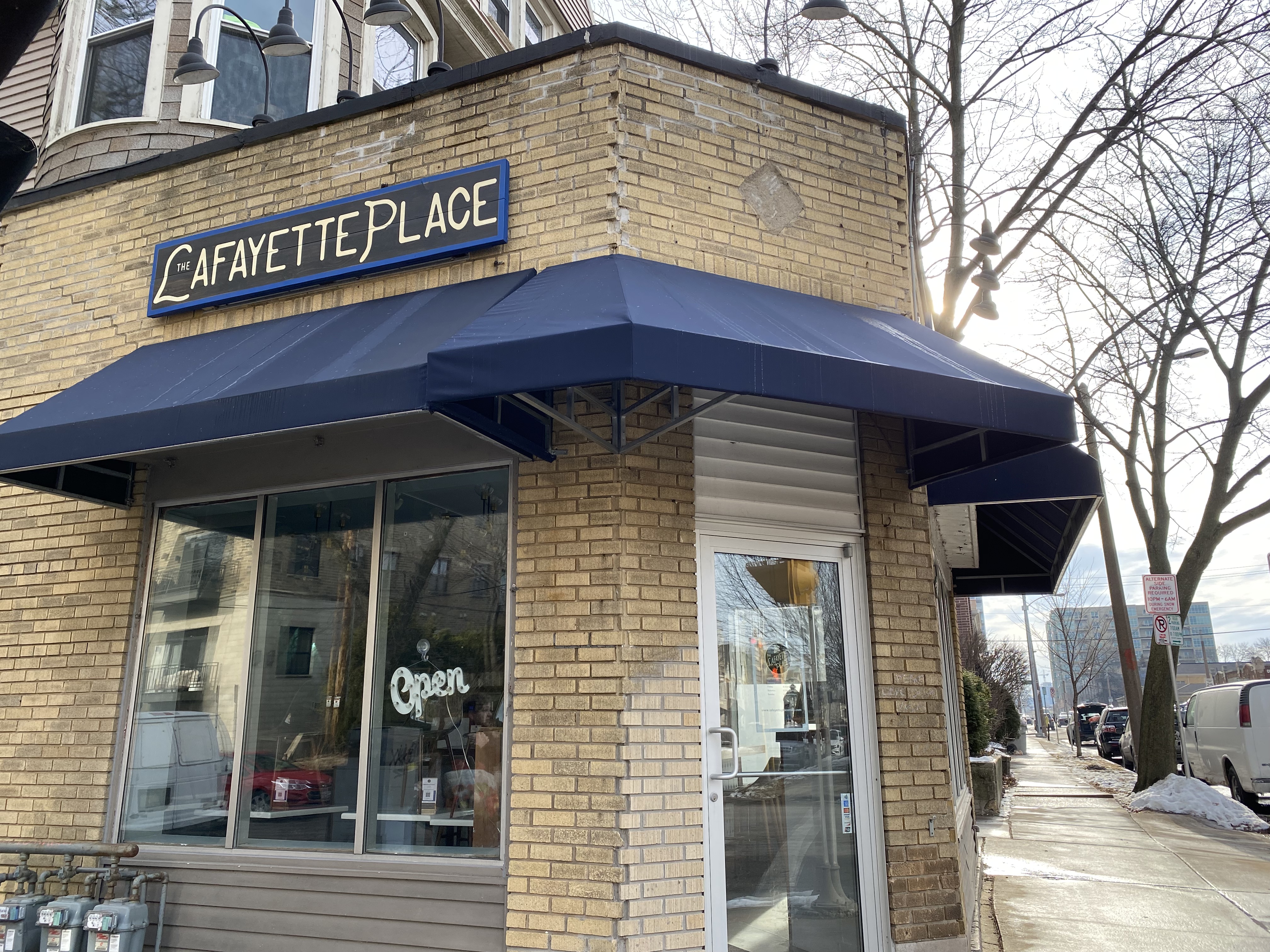 If you and your girlfriends prefer vegan food, The Lafayette Place in Milwaukee is the perfect spot for you. Vegan chorizo wraps, Violife cheese, and dishes prepared with tofu, black beans, and locally sourced fresh fruits and vegetables lend a wonderful taste to the dishes.
Although they offer hand drinks, non-alcoholic beverages at The Lafayette Place, like Rishi tea, cold brew, smoothies, and Anodyne coffee, are some of the most sought-after beverages. They are open for you from 8:30 p.m. to 2 p.m. from Thursday to Sunday.
4. Sabrosa Cafe & Gallery
3216 S Howell Ave, Milwaukee, WI 53207, United States
(312) 834-1929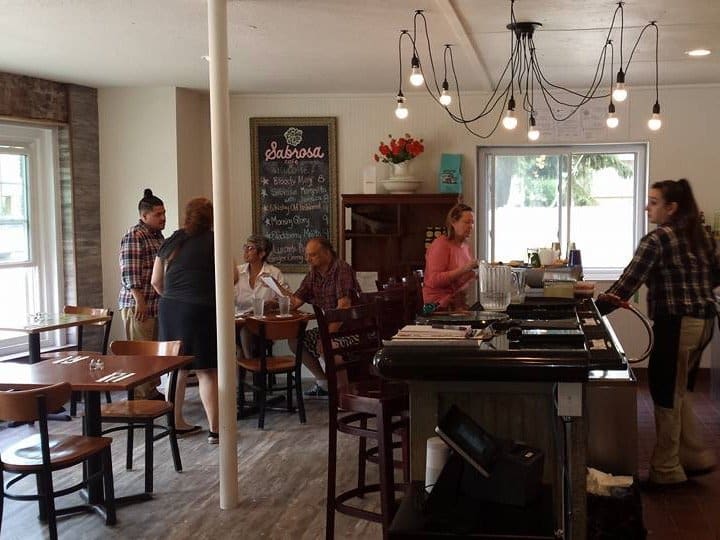 If you are fond of Mexican cuisine, Sabrosa Cafe & Gallery is there for you. Dishes like huevos rancheros, chilaquiles, hot ham and rolls, spicy brown sugar bourbon bacon sandwiches, and buttermilk pancakes are some of the signature dishes. Since a part of a restaurant is an art gallery, you can have a good time observing art pieces while the best chefs prepare your order.
Make sure you have their Mexican green juices made from fresh ingredients. You must reserve a table for yourself before arriving, and the cafe is open from 9 a.m. to 3 p.m. from Wednesday through Sunday.
5. Cafe Hollander
2608 N Downer Ave, Milwaukee, WI 53211, United States
(414) 963-6366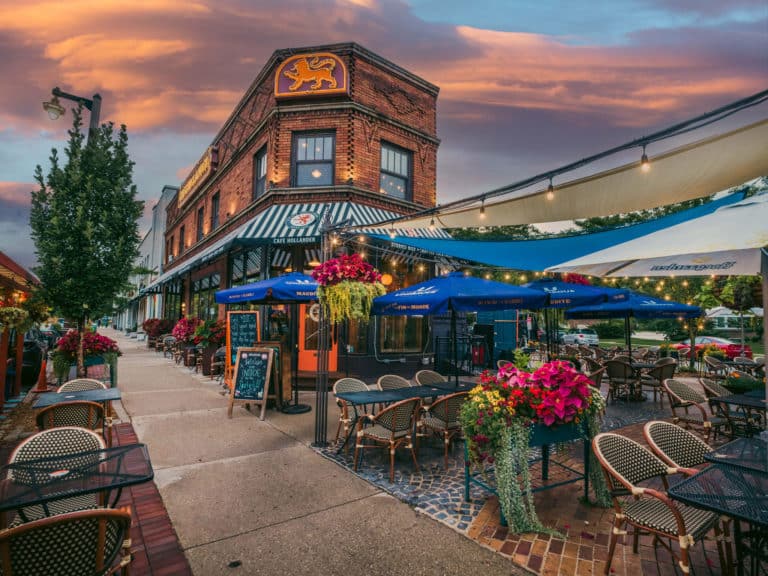 Cafe Hollander is one of the most famous eating joints in Milwaukee since they have four outlets in the city itself. With a dedicated menu for kids and a separate gluten-free menu for those allergic to gluten, they have exciting Dutch and Belgian dishes for adults as well.
They are best known for their three main Smorrebrods, a Danish open sandwich, and their unique take on it. Along with serving lunches and dinners, they also serve breakfast and a special brunch on weekends from 8 a.m. to 2 p.m. The interiors of the eating joint are truly fantastic, and the outdoor seating is even better. The place has an exciting vibe and delicious food to try.
6. The National Cafe
839 W National Ave, Milwaukee, WI 53204, United States
(414) 431-6551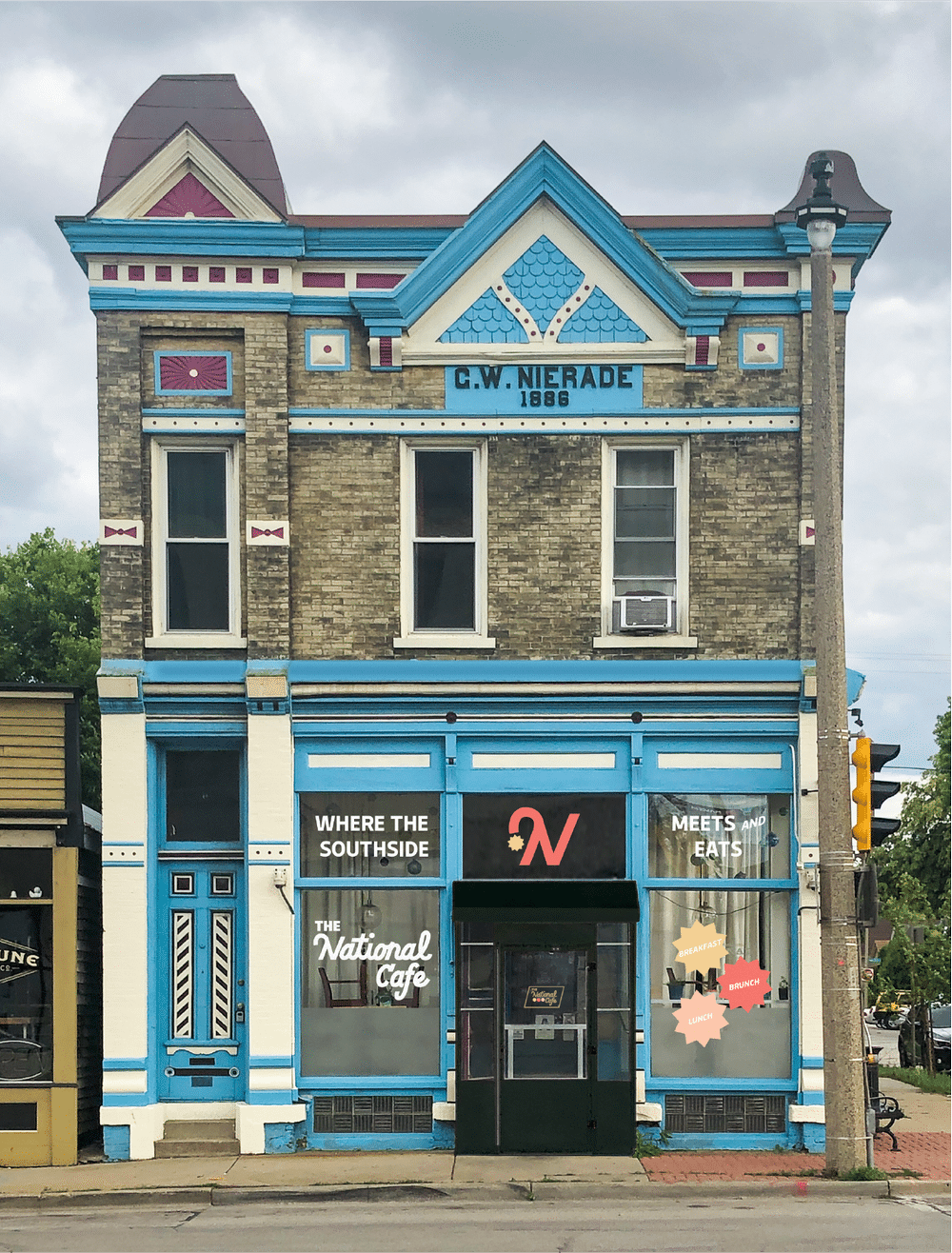 Located south of downtown Milwaukee, the National Cafe boasts of using fresh organic ingredients. From Vietnamese Baguettes and Mediterranean Paninis to Mexican rice bowls and burritos, the cafe serves unique fusion cuisine.
The cafe has a retro vibe and also has outdoor seating with rustic wooden chairs and tables. The cafe serves hard drinks, soft drinks, and a wide variety of coffees, and it is open from 8:30 a.m. to 2:00 p.m., Thursday through Sunday.
7. Mad Rooster Cafe
4401 W Greenfield Ave, Milwaukee, WI 53214, United States
(414)-231-9120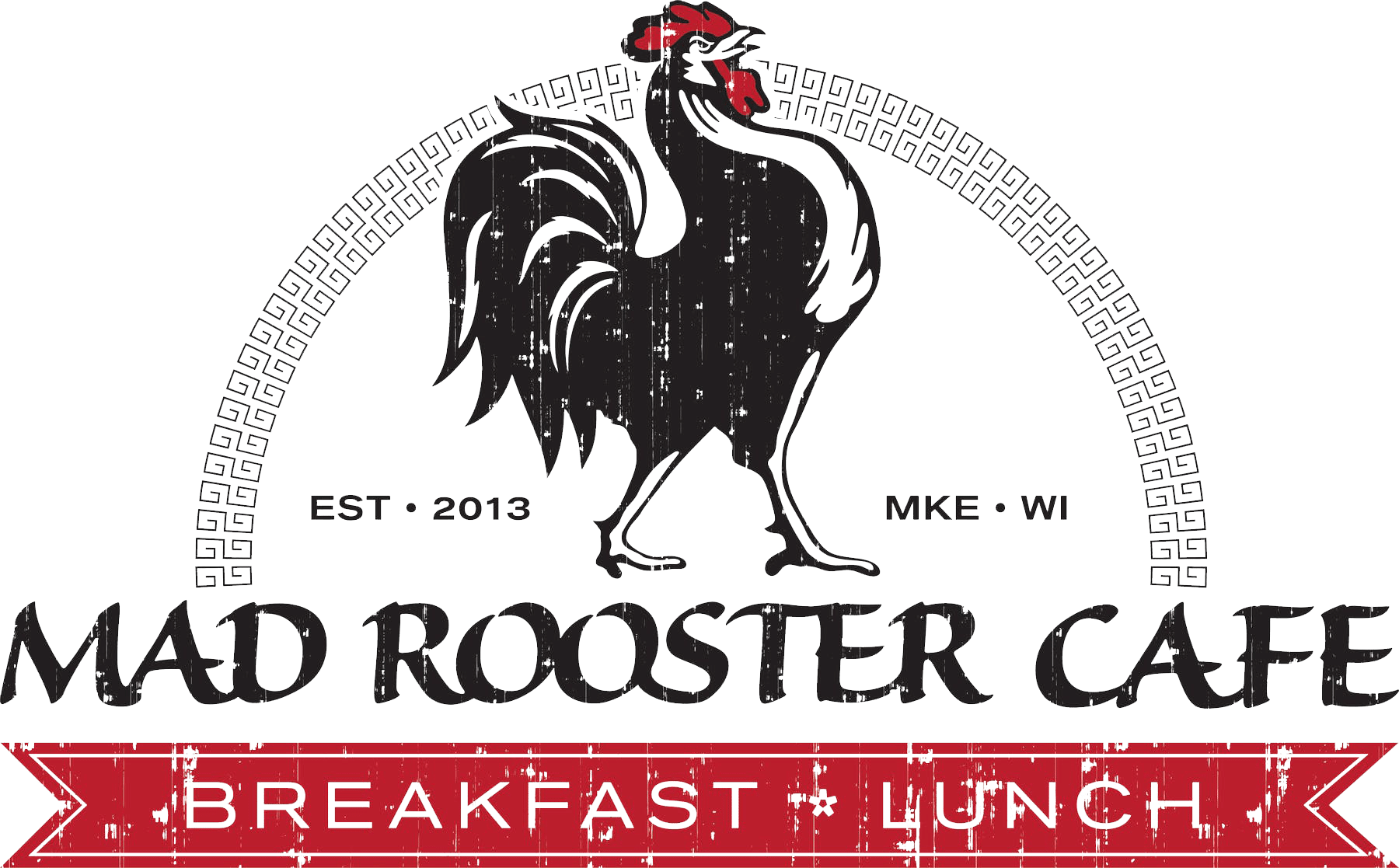 The farmhouse motif of the restaurant stands for the local produce that is prepared in the restaurant to make your food extra scrumptious.
The menu of the restaurant is super lavish as it offers multiple types of eggs, frittatas, burgers, sandwiches, and healthier options like salads and a generous helping of seasonal fruits. You can join the waitlist before arriving to save time and enjoy yourself. You can find this brunch spot open from 7 a.m. to 3 p.m. daily.
8. Cafe Benelux
346 N Broadway, Milwaukee, WI 53202, United States
(414)-501-2500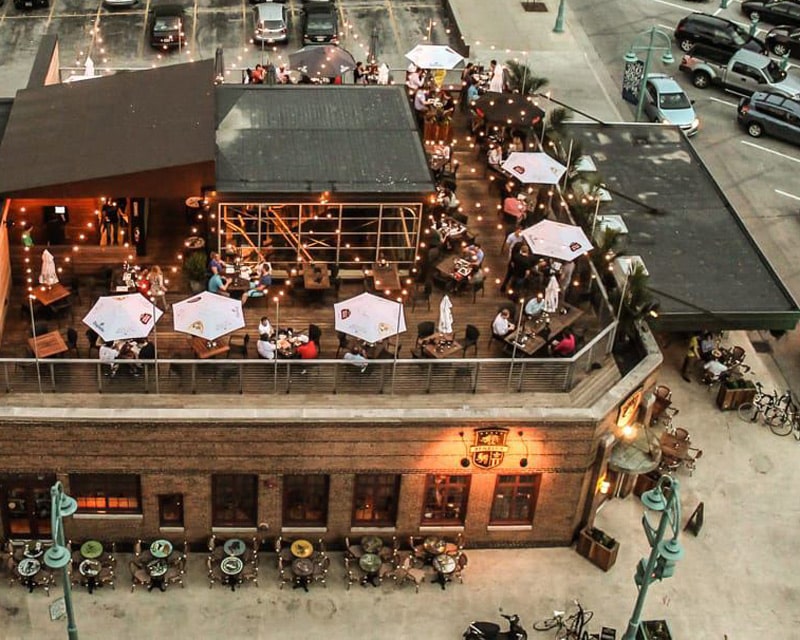 Cafe Benelux offers you to enjoy your meal on the rooftop deck and also allows you to enjoy the hustle and bustle of the streets by offering streetside seating. The cafe has a European vibe, and the menu also reflects European culture.
Visually appealing sweet and savory bite-sized dishes, simple yet healthy salads, eggs prepared in a variety of different ways, and an array of sandwiches and burgers are some of the reasons why you should reserve a table at their cafe and enjoy yourself. They serve brunch from Monday to Friday from 8 a.m. to 11 a.m. and on Saturday and Sunday from 8 a.m. to 2 p.m.
9. Black Sheep MKE
216 S 2nd St, Milwaukee, WI 53204, United States
414-223-0903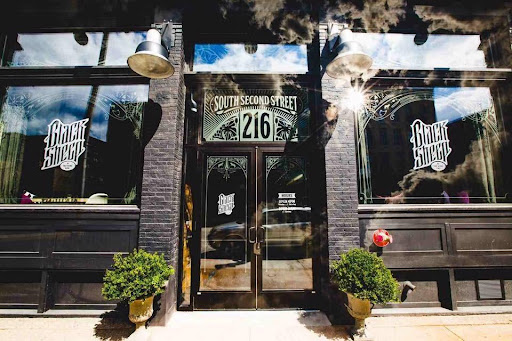 Open for brunches on Saturday and Sunday from 10 a.m. to 3 p.m., Black Sheep Cafe is best known for its Nutella waffles and pancake battered cheese curds. They serve dishes that can be shared by others and provide gluten-free, vegetarian, and vegan alternatives to dishes that are mentioned on the menu.
Those fond of hard drinks will realize that they are spoiled for choice as the cafe offers whisky, bourbon, scotch, brandy, cognac, vodka, and almost every other spirit under the Sun. The interiors of the cafe add to the experience, for it has a very contemporary yet rustic and industrial vibe with exposed brick walls, floors with wooden plans, and a grey beadboard ceiling.
10. Miss Katie's Diner
1900 W Clybourn St, Milwaukee, WI 53233, United States
(414)-344-0044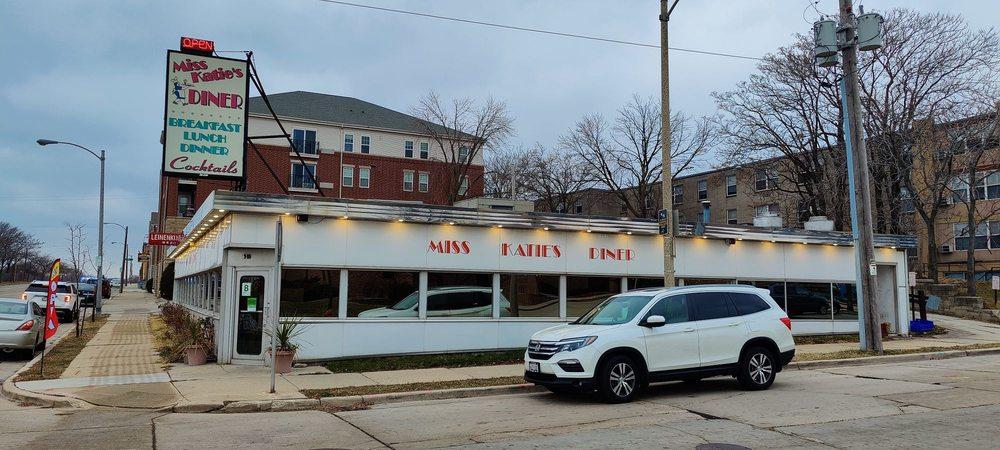 Miss Katie's Diner is famous for its fresh corned beef hash and Italian sausage for breakfast. They serve multiple shakes and offer a wide variety of kids' favorite dishes like pancakes, crispy chicken strips, hamburgers, and so on.
President Bill Clinton, former First Lady Michelle Obama, and Hillary Rodham Clinton, and many other dignitaries have visited the diner. They are open every day and serve breakfast and brunch on Sunday from 8 a.m. to 9 p.m.
11. HoneyPie Cafe
2569 S Kinnickinnic Ave, Milwaukee, WI 53207, United States
414.489.7437
If you are a pie lover and wish to hone your pie-making skills, then this urban cafe called HoneyPie Cafe in Milwaukee is the right place for you. Not only do they feed you the best pie dishes, but they also hold pie-making classes and competitions.
The weekend brunch menu features sandwiches, salads, and classic breakfast dishes like freshly baked croissants, biscuits and gravy, French toast, and many more. They offer brunch from 9 a.m. to 3 p.m. on Saturday and Sunday.
12. Sweetdiner
239 E Chicago St #103, Milwaukee, WI 53202, United States
414-488-9600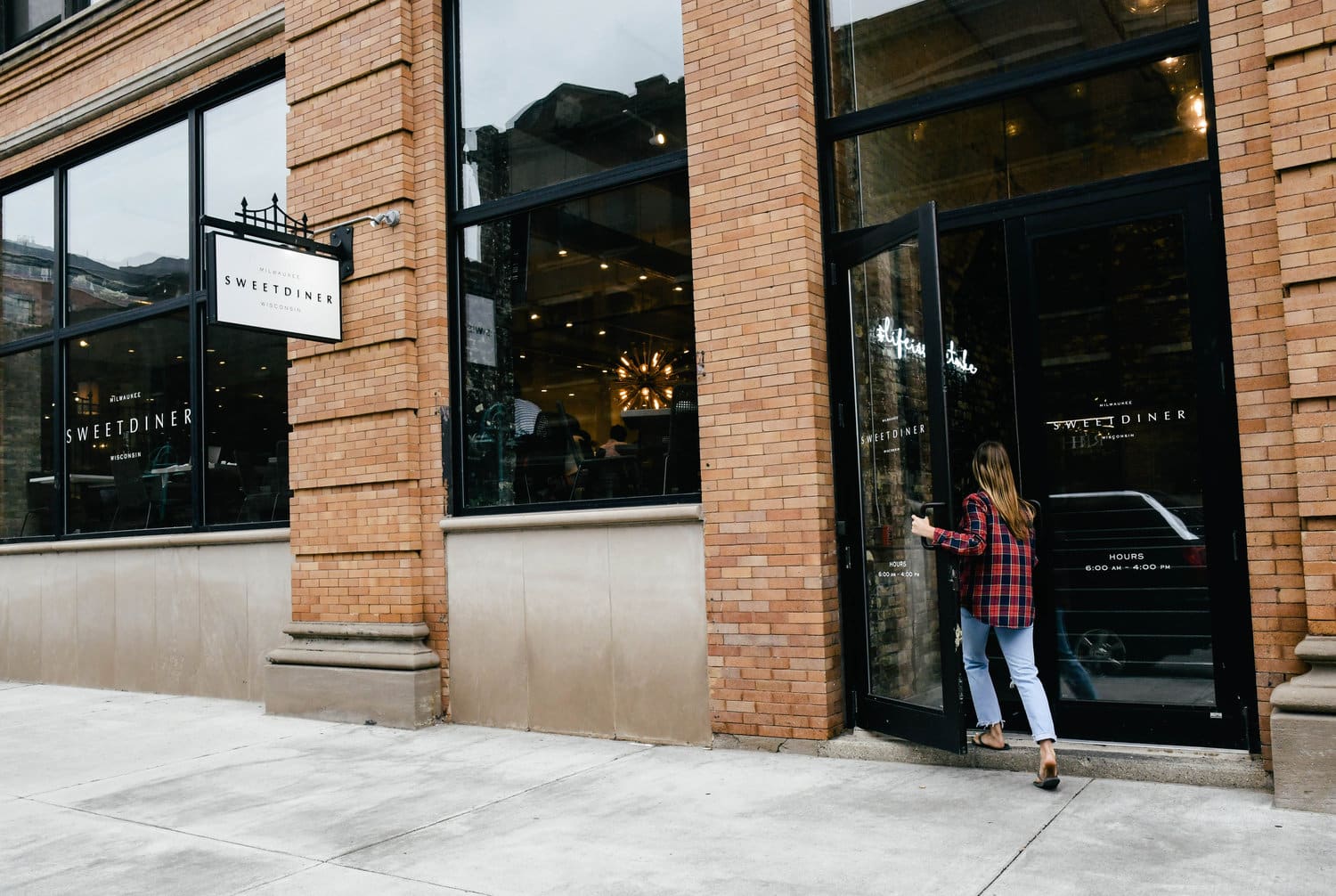 A very Instagrammable cafe with chic and modern interiors, Sweetener has an extensive menu for breakfast and lunch. With organic Yuppie Hill eggs, locally sourced greens, and free-range meats that have no GMOs, the experience of having a meal gets better.
With gluten-free and vegetarian versions of dishes available, the cafe offers multiple types of eggs, sandwiches, skillet bowls, pancakes, and waffles. They follow the first come, first serve rule, and you can visit them from 7:30 a.m. to 3:00 p.m. from Monday to Friday and from 7:30 a.m. to 4:00 p.m. on Saturday and Sunday.
13. Wicked Hop
345 N Broadway, Milwaukee, WI 53202, United States
414-223-0345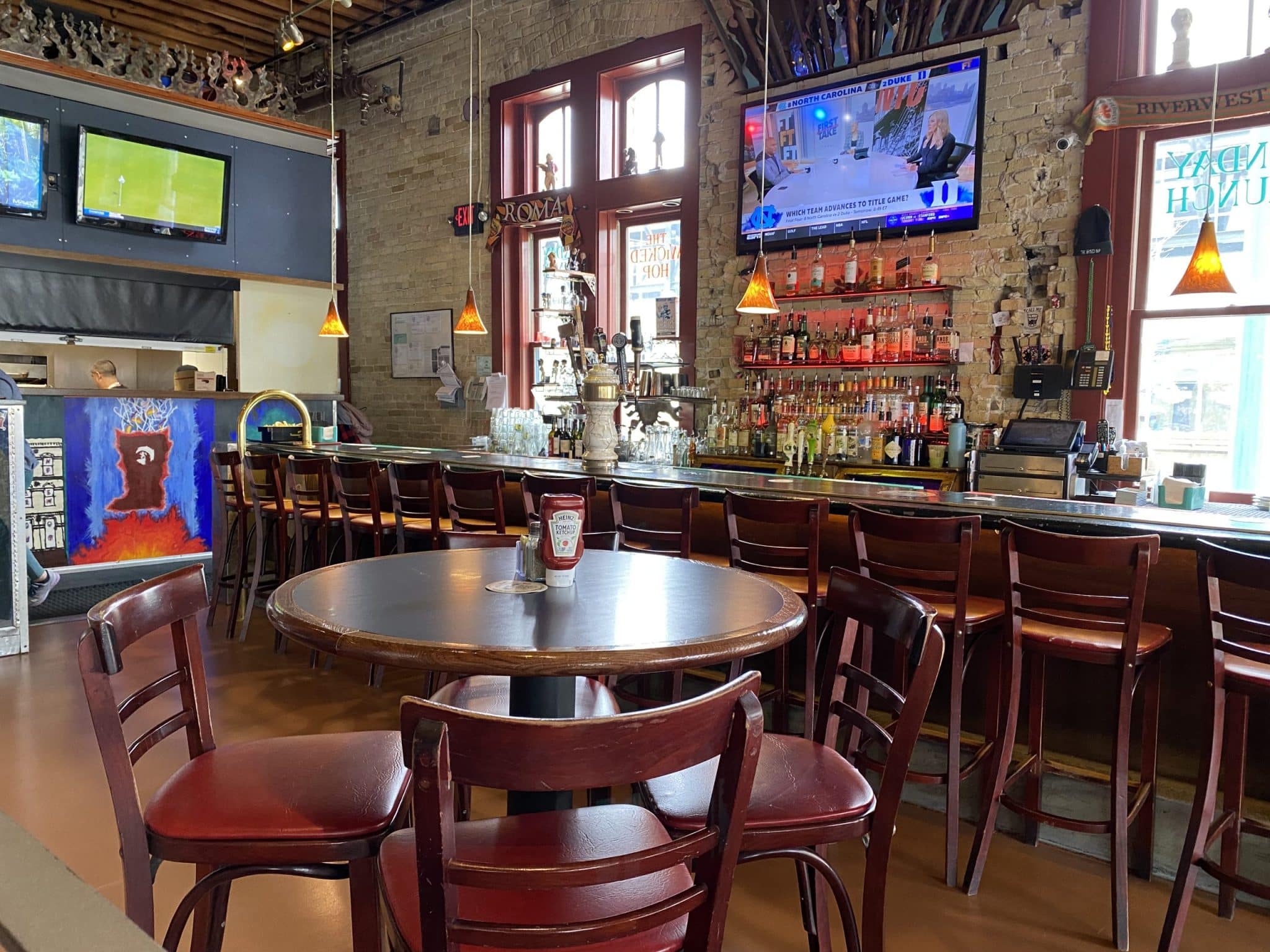 If you are a Bloody Mary fan and are fond of trying variations of the famous drink, Wicked Hop serves one of the best Bloody Marys. They have a house recipe for the drink that is served with shrimp, Old Wisconsin beef sticks, dill pickles, cheese whips, and many other mouthwatering snacks.
While the kids' menu includes grilled cheese sticks, crispy chicken, and other such dishes, the brunch menu for adults includes a wide variety of cocktails, vegetarian and non-vegetarian sandwiches, sinful sweet treats like waffles and donuts along with traditional Mexican wraps. You can go for brunch with your girls from 9 a.m. to 3 p.m. on Saturdays and Sundays.
14. First Watch
120 W Town Square Way Suite 200, Oak Creek, WI 53154, United States
(414)-409-1414
11032 N Port Washington Rd, Mequon, WI 53092, United States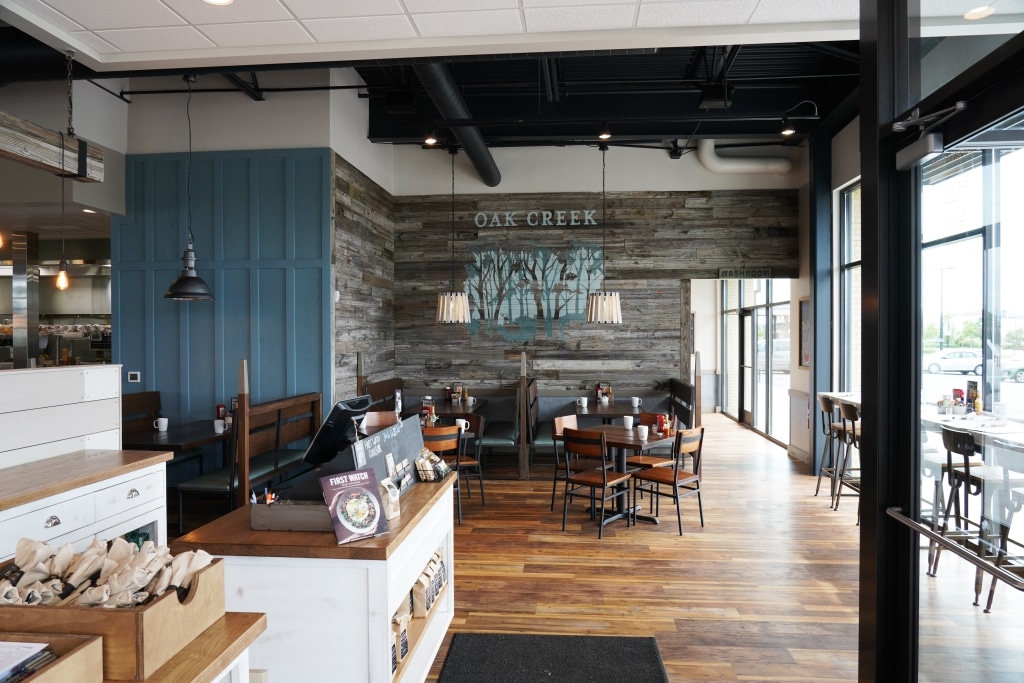 This local chain in the state of Wisconsin and Illinois has an outlet in the city of Milwaukee. The restaurant has an informal bistro vibe suitable for a girls' get-together, family outings, and even a casual date.
The food is prepared fresh to order, and they serve a range of healthy dishes to its customers. Items like multigrain pancakes, quinoa bowls, dishes herring eggs as the core ingredient, and multiple types of sandwiches can be ordered in the restaurant. The restaurant has a special Brunch menu that offers simple yet yummy dishes for kids and gourmet dishes for adults. You can try their food from 7:00 a.m. to 2:30 p.m. on all seven days of the week.
15. Mimosa
9405 S 27th St, Franklin, WI 53132
275 Regency Ct, Brookfield, WI 53045
(414)-574-5132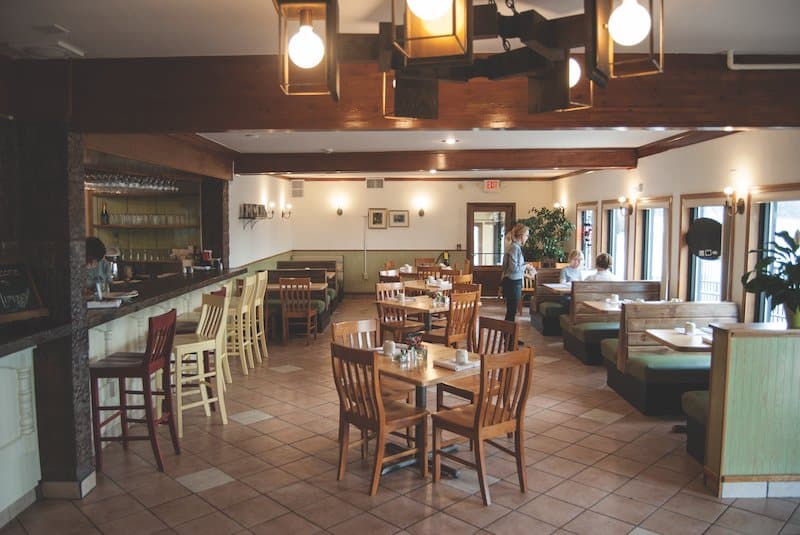 A restaurant with a clean, minimalist appearance provides you with a special menu for the kids; Mimosa is a spot for breakfast and brunch that makes environmentally friendly choices. For instance, the use of raw honey from Wisconsin, house-made jams, locally roasted organic coffee, freshly squeezed juices, pancake batter made from scratch without using any pre-mix, and free-range eggs sourced directly from the farms makes the food delicious.
Salads, sandwiches, mini pancakes and waffles for kids, and many other exciting dishes make this restaurant stand out from the rest. Book a table for yourself in advance if you are a group of 5 or more, and you can find them open every day from 7:30 a.m. to 2:30 p.m.
16. Uncle Wolfie's Breakfast Tavern
234 E. VINE STREET MILWAUKEE, WISCONSIN
414-763-3021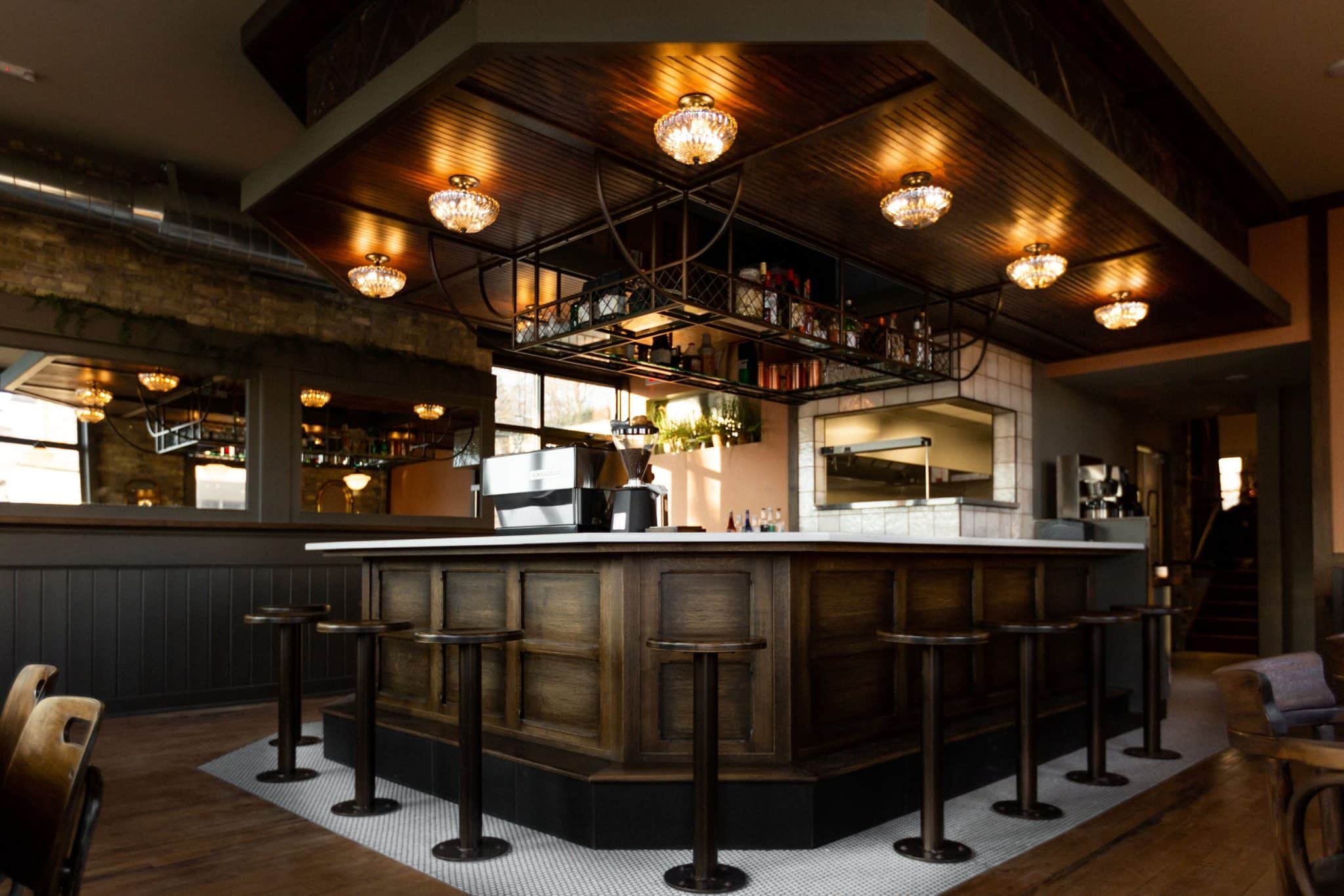 If you want to go out for a quick brunch with your besties but want to have something healthy and light, Uncle Wolfie's Breakfast Tavern is meant for you.
The bar, with a wooden finish, minimalist furniture, and dim lighting, lends a unique aesthetic appeal to the place. It is the perfect place to unwind after a hectic week, wherein you can order food, your favorite beverage and unwind for a few hours. Feel free to pay them a visit on any day of the week from 8 a.m. to 3 p.m.
17. La Reve Patisserie and Cafe
7610 Harwood Avenue, Wauwatosa, WI 53213
(414)-778-3333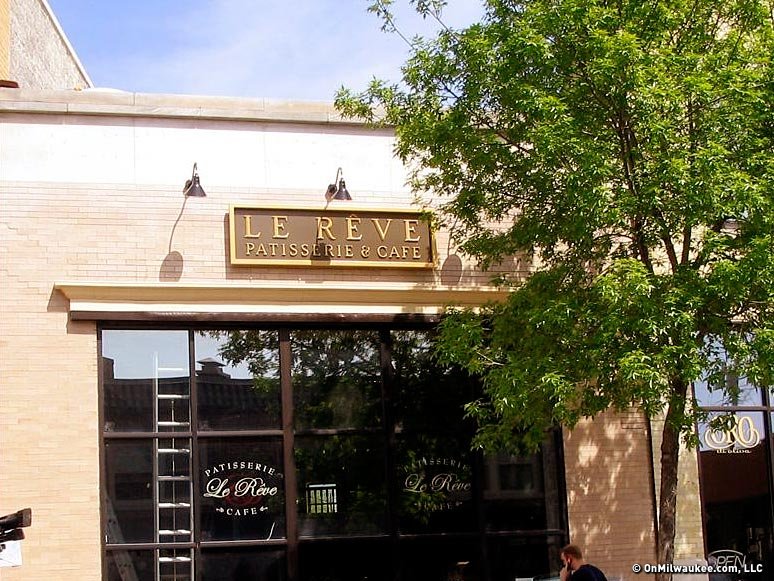 This French patisserie is very well known for serving authentic French dishes. Their French onion soup and freshly baked croissants are some of the best savory dishes that receive raving reviews. When it comes to sweet treats, fresh fruit tarts and crepes are some of the most talked about desserts.
Beautiful towers of bright-colored macaroons add to the overall experience of the customer and enhance the visual appeal of the interiors. The dishes are prepared using fresh ingredients which you can enjoy while sitting on the patio with your kids. Do not forget to book a table for yourself in advance.
18. North Avenue Grill
7225 W North Ave, Wauwatosa, WI
(414)-453-7225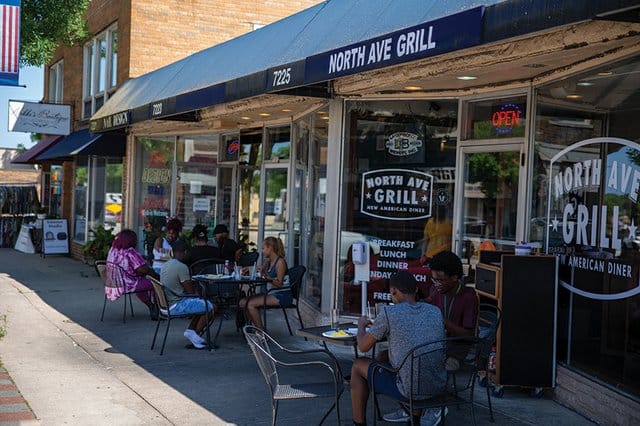 The cafe serves breakfast all day long and offers a variety of dishes like chicken wraps and sandwiches, waffles, hashes, and skillets. You can order one of their best shakes.
However, they are quite famous for their hard drinks as well. You can even visit the sister restaurant, Midtown Grill, which is also famous for its extensive breakfast menu. North Avenue Grill serves meals from 7 a.m. to 8 p.m. from Monday to Saturday and serves breakfast and brunch from 7 a.m. to 2 p.m. on Sundays.
19. The Pfister
424 East Wisconsin Avenue, 53202, Milwaukee, USA
(414) 273-8222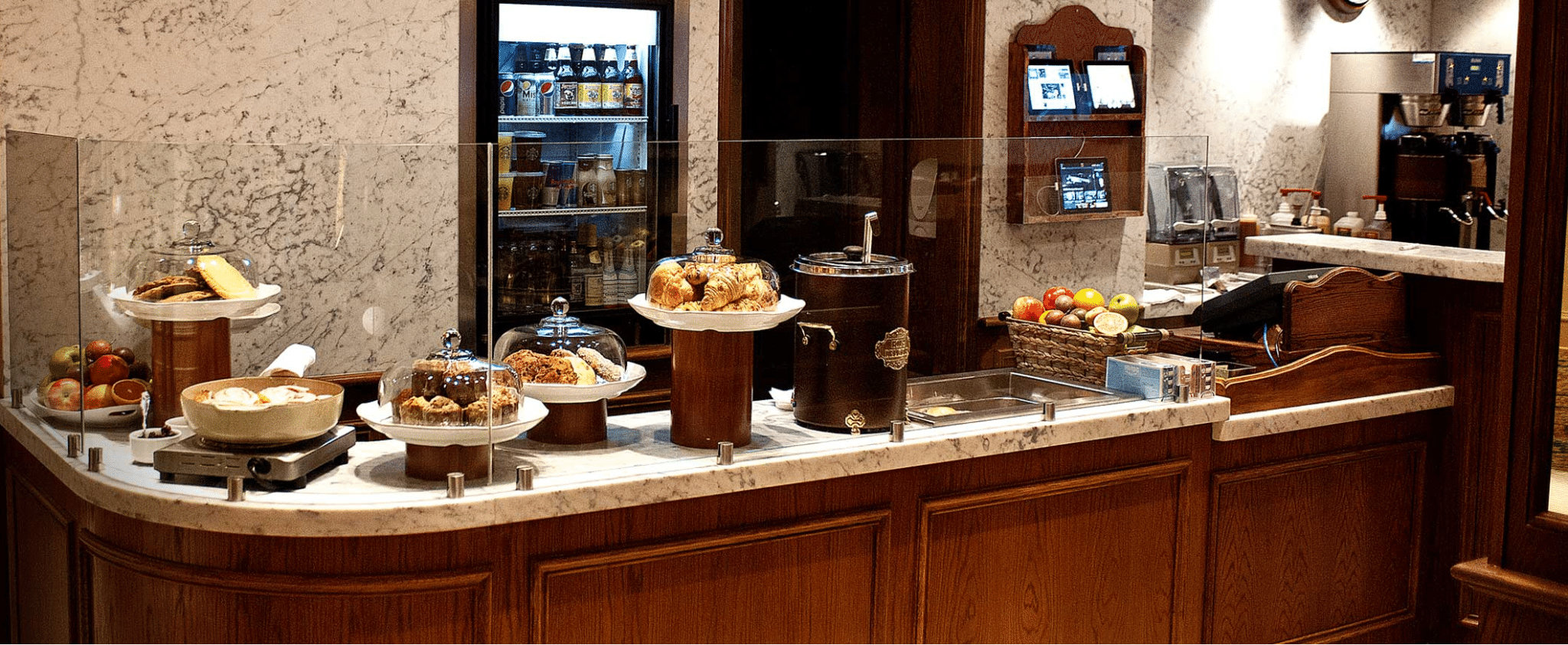 To get a taste of opulence and luxury, plan a brunch at the Cafe with your besties at the Pfister Hotel. Freshly brewed Starbucks coffee and freshly baked savory dishes, and sweet treats for kids as well as adults, make the experience of dining at a fancy hotel completely worth the effort. The cafe serves dishes like yogurt parfaits, warm oatmeal, freshly cooked eggs, salmon, and avocado on toast for breakfast from 6:00 a.m. to 11:00 a.m.
When it comes to lunch, their signature dishes featuring vegan hummus toast, avocado toast, and artichoke pasta, to name a few, are a must-try. The menu also offers flatbreads, wraps, sophisticated versions of street foods like hot dogs, and so on, which you can enjoy from 11:00 a.m. to 2:00 p.m.
20. Golden Nest Pancakes and Cafe
11250 W Burleigh St, Wauwatosa, WI, 53222
(414)-935-2135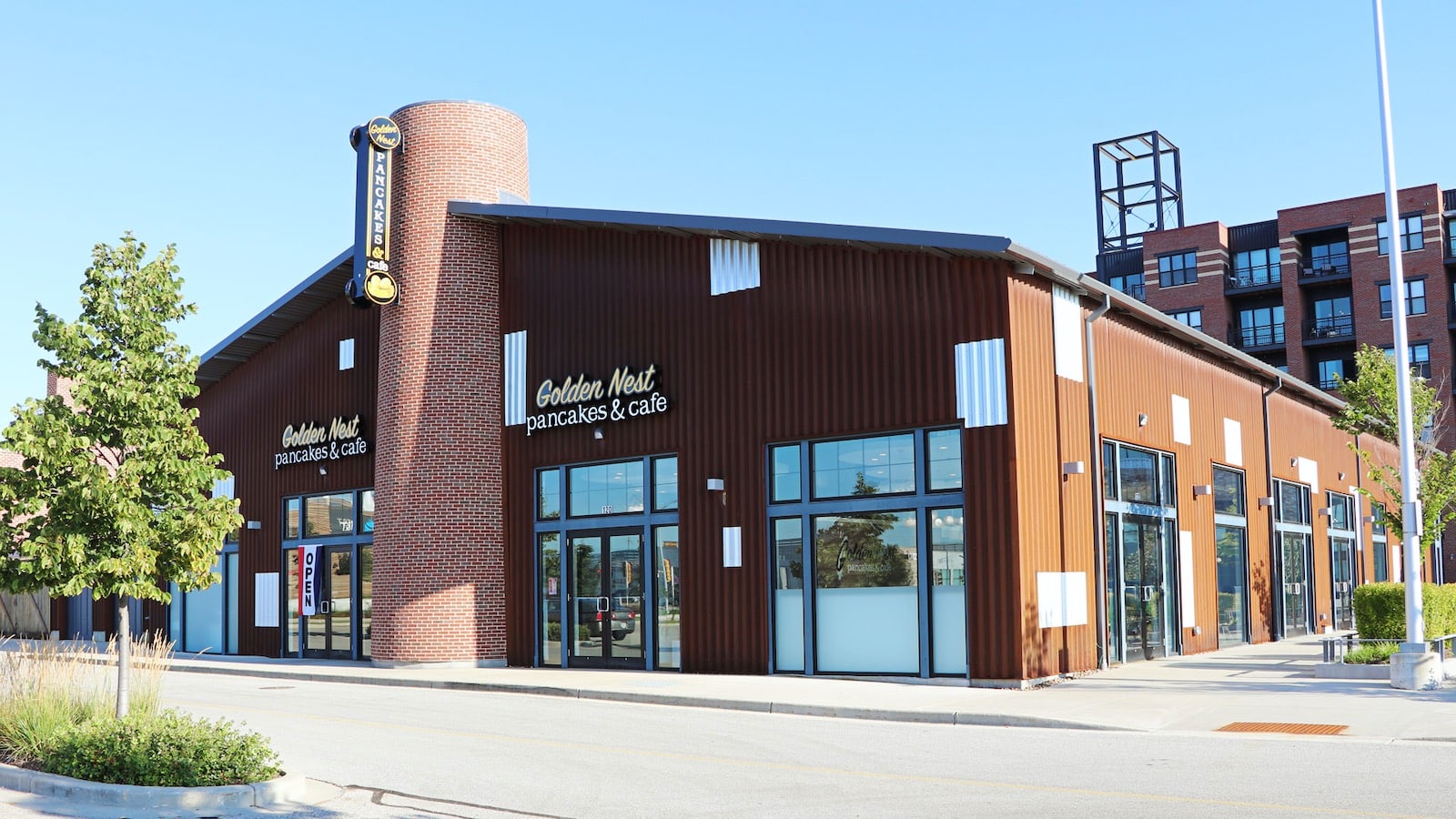 The restaurant opened during COVID, and owing to its brilliant performance, it is now equipped with robots who take your order and deliver the food to you. The menu includes pancakes, French toast, eggs Benedict, omelets, and many other classic dishes.
The experience of dining at a restaurant gets much better as it offers outdoor dining and they are open from 7:30 a.m. to 3 p.m., seven days a week.
21. Cafe Corazon
<3129 N Bremen St., Milwaukee, WI, United States, Wisconsin
(414)-810-3941
648 N Plankinton Ave, Ste 220, Milwaukee, WI 53203-2926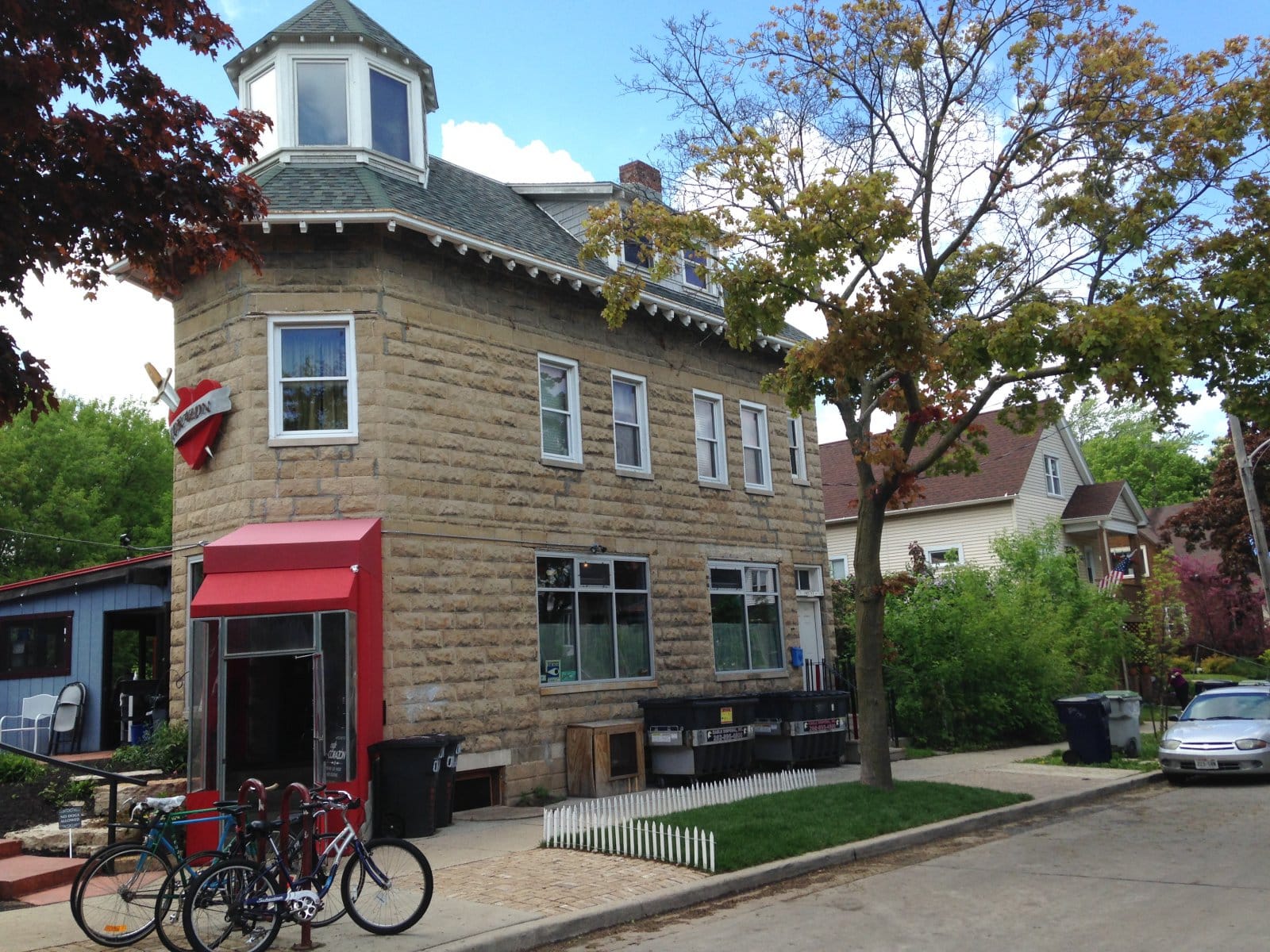 Cafe Corazon sources ingredients from its own urban garden serves beef from Redeker Farm, and prepares seasonal dishes from their very own family farm.
They have a large vegan selection and are one of the best eating joints if you want to enjoy Mexican cuisine. They are open throughout the week, although timings differ on Saturday and Sunday. Owing to its interiors and yummy dishes, this joint has been rated among the top spots for brunch in Milwaukee city.
22. Cafe 1505
1505 W Mequon Rd, Mequon, WI, United States, Wisconsin
262-241-7076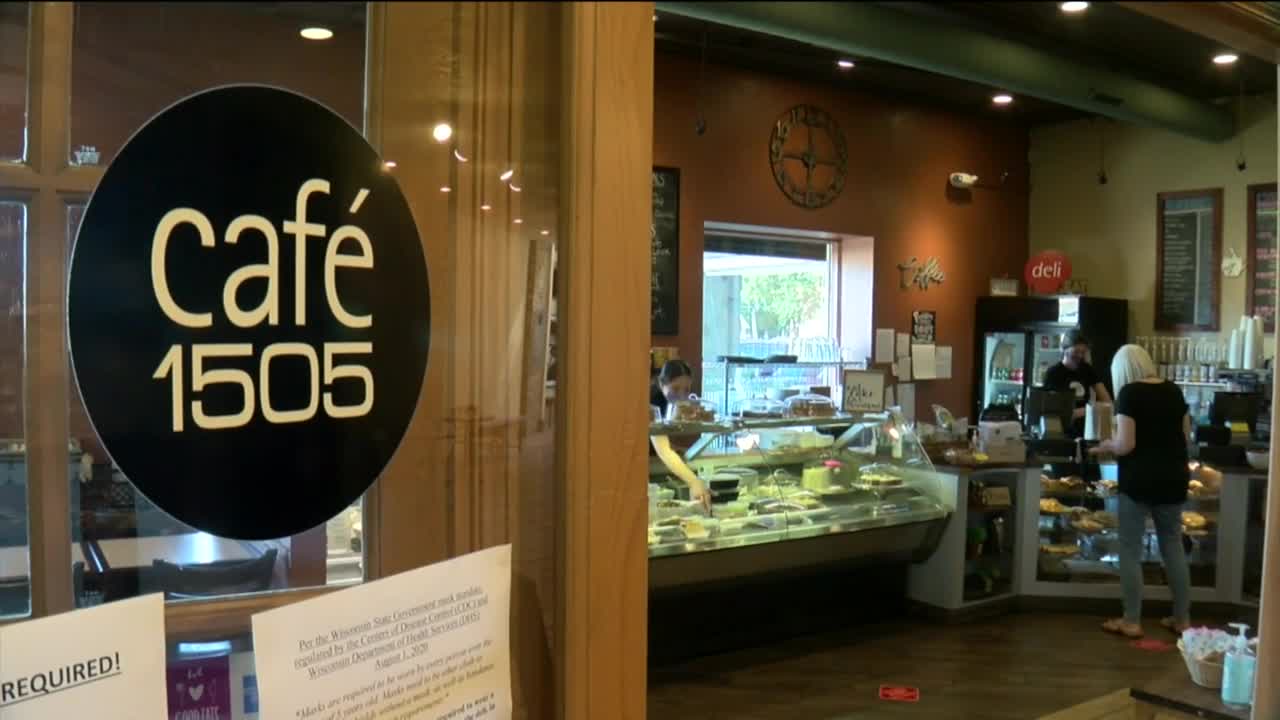 Cafe 1505 serves freshly-baked muffins, among other baked items, a variety of freshly baked bread, dishes made with locally procured free-range eggs, pancakes, house favorites, soups, and healthy green salads.
The gourmet sandwiches are served with chips, refreshing and cool slaws, and a wide variety of hot and cold beverages. Take your kids along, for there is a special selection for them, and there is plenty of room for them to move around.
23. Toast Restaurant
231 South 2nd Street, Milwaukee, WI 53204
(414)-539-4179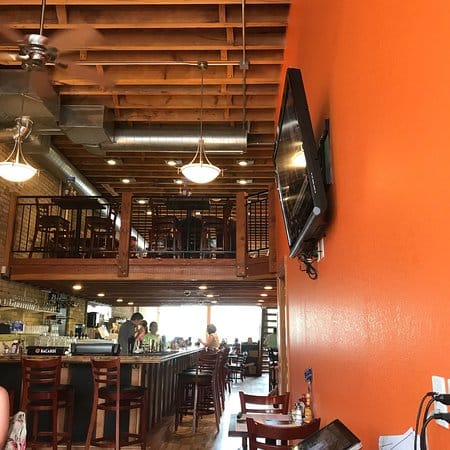 This restaurant will take you back in time as they serve traditional dishes with a modern twist. From a bowl of mini donuts to satisfy your cravings for sugar to a hearty and healthy meal with fresh eggs, avocado, toast, and bacon, this restaurant has it all.
The restaurant menu mainly comprises Mexican dishes like burritos, chilaquiles, huevos rancheros, and so on, but it also has dishes that your child will happily dig in. They are open from 8 a.m. to 2 p.m. on Monday, Thursday, and Friday and from 8 a.m. to 4 p.m. on Saturday and Sunday.
24. Centraal Grand Cafe and Tappery
2306 S Kinnickinnic Ave
Milwaukee, WI 53207
(414) 755-0378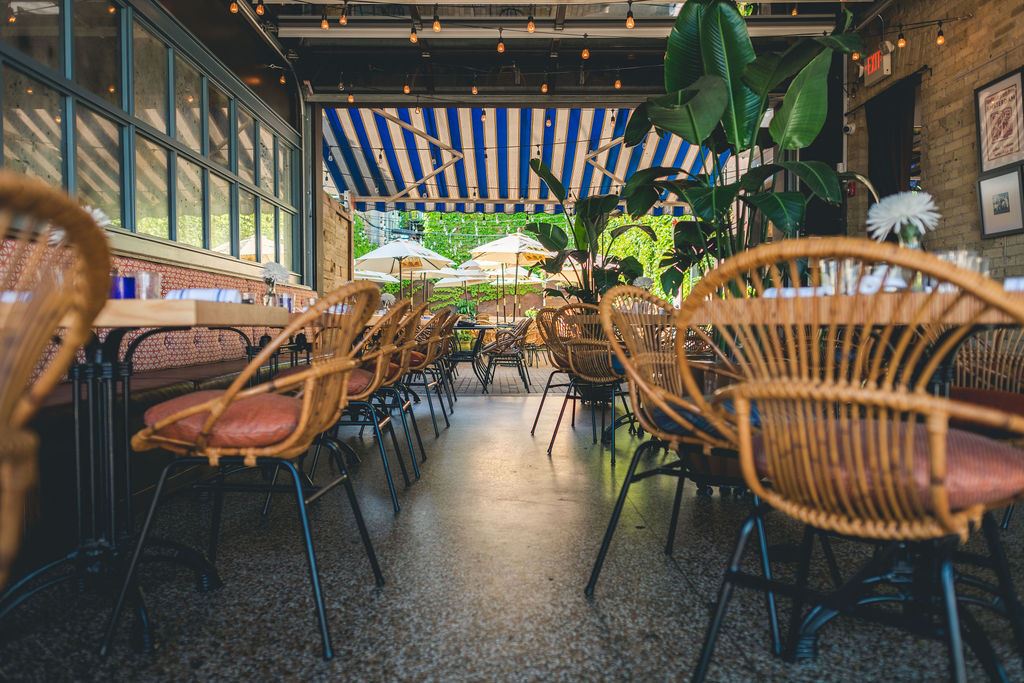 Open for brunch from Monday to Friday from 8 a.m. to 11 a.m. and from 8 a.m. to 2 p.m. on Saturday and Sunday, the Centraal Grand Cafe and Tappery is famous for its Dutch dishes. With a designated menu for kids, vegetarian and vegan dishes for people, and lavish brunch platters, the restaurant is a perfect place to unwind with your friends.
They bring signature toasts and cakes to your table directly from the oven while they are warm and toasty so that your sense of smell is heightened and your mouth starts watering instantly. The restaurant features rustic accessories, which lend a bohemian vibe to the place, and huge potted plants add freshness.
25. Hubbard Park Lodge
3565 North Morris Boulevard, Milwaukee, Wisconsin 53211, United States
(414) 332-4207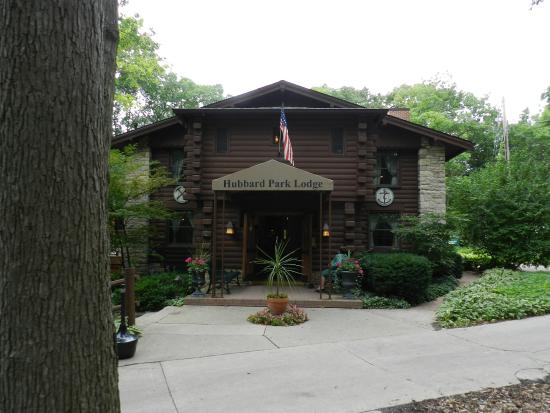 The Hubbard Park Lodge takes you back in time with their beautiful chic yet rustic interiors. If you are looking for a place that offers a quick romantic getaway with your special one, the lodge is the ideal place for you.
On Sundays from 9 a.m. to 2 p.m., they serve a brunch buffet at their location at the bank of the Milwaukee River. Fresh homemade doughnuts and fresh fruits are served with every meal. The spread includes dishes like apple and honey baked ham, flapjacks, hash browns, cereal, and salad bars, and many more exotic dishes.
Conclusion
Milwaukee is a heaven for food connoisseurs, with everything from upscale bars serving up exotic cocktails and mocktails to conventional American diners. The city offers food that not only excites the taste buds but also stimulates your sense of smell and sight.
From the aroma of freshly baked products to immaculately plated savory dishes and from perfectly baked French pastries to huge hearty, meaty Mexican meals, the city has a lot to offer. If you happen to try any of the above-mentioned spots with your friends or family, share with us your favorite dish and your favorite restaurant for brunch in Milwaukee in the comments section.