Treasure Hunt is an evergreen game that people of all ages have loved and played for decades. This is one of those rare games that can be played with family, friends, kids, and adults. Many things make a treasure hunt a close-to-perfect game, like adventure and playing with the team, but most important are perfect clues.
The more interesting treasure hunt clues are, the more game can be enjoyed. But thinking of better treasure hunt clues is no less than a challenge. Thinking of this, we brought you this article.
In this article, we are going to see the 35 best treasure hunt clues that will help your game become more fun and interesting. These treasure hunt clues are for all family, friends, kids, and adults. So, get ready for the adventure.
What is a Treasure Hunt?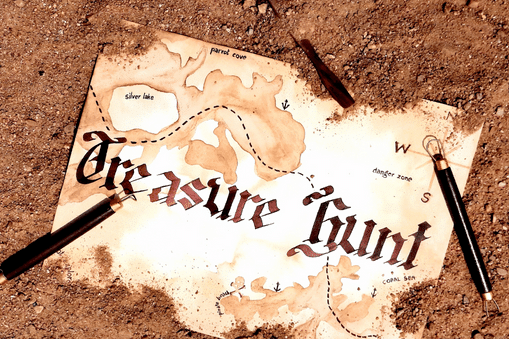 Treasure hunt is a game that is played in a team, and in a group, they have to find objects or treasures with the help of hints and clues. It is a popular game that is played all around the world during parties or any other family or school events or events with friends. While playing this game, one can learn skills like teamwork, and problem-solving, with an element of excitement and fun to the adventure. This amazing game starts with a clue giving you an idea of the next location of the game, where you will find another clue, and then the next clue, and so on.
By this, a proper chain of many clues is made that leads them to their final destination or treasure. The complexity of treasure hunt clues may vary from simple to complex level testing your presence of mind and logical reasoning. Most of the true hunt clues are made by keeping the surroundings, landmarks, or objects. Treasure Hunt is one of those few games that keep you healthy physically and mentally. So that is why this game is a great activity for small kids; this way, the kids will be able to exercise for both brain and body plus entertainment. Just make sure to keep the riddles easy; otherwise, it will be challenging for the kids. You can even keep exciting prizes for the winners; this will motivate them.
The treasure hunt can be entertaining and a fantastic game when played. The main advantage of the treasure hunt is that it can be played with people of any age and is adaptive to various outdoor settings like gardens, parks, backyards, indoor spaces, or even an entire city. A treasure hunt is fun but requires a lot of preparations like making clues, well-planning, how to write and hide the treasure hunt clues, and many more.
What Do You Mean by Treasure Hunt Clues?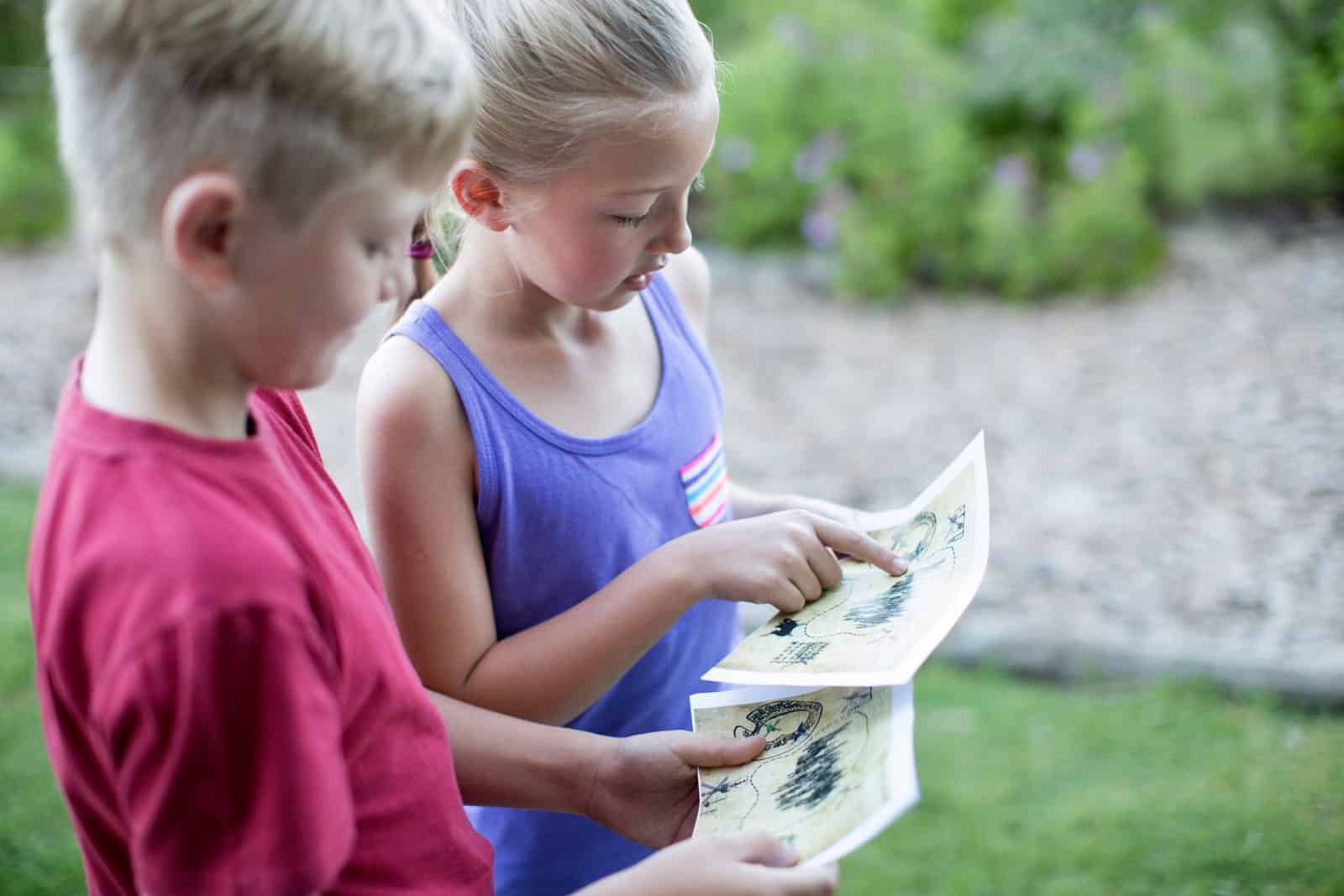 Treasure hunt clues are riddles, puzzles, or written hint that gives an idea to the participants about where their treasure is or the object. These clues can be counted as challenges that must be passed by the participants to find the treasure and win the game. These challenges or clues are the reason why the treasure hunt becomes exciting, entertaining, and adventurous, making them progress in the game. The clues in treasure hunts are not just limited to riddles, clues, puzzles, or pictures. A detailed explanation of each clue is given below:
Riddles: Riddles are the type of clue that tells about the next location through rhyming riddles. The most common type of clue.
Wordplay: Wordplay is a hint that involves hidden messages indicating the next location.
Puzzles: Clues that are given to the participants that demand them to solve the brainteasers or puzzles to find the next location.
Geographic Hints: Clues that describe a specific landmark or location indirectly where the next clue can be found.
Pictures: A hint can be given through pictures or drawing that the participants must recognize.
These were some types of clues that you can include in your treasure hunt game. You can even add some types of your own.
Tips to Plan Treasure Hunt
1. Route Planning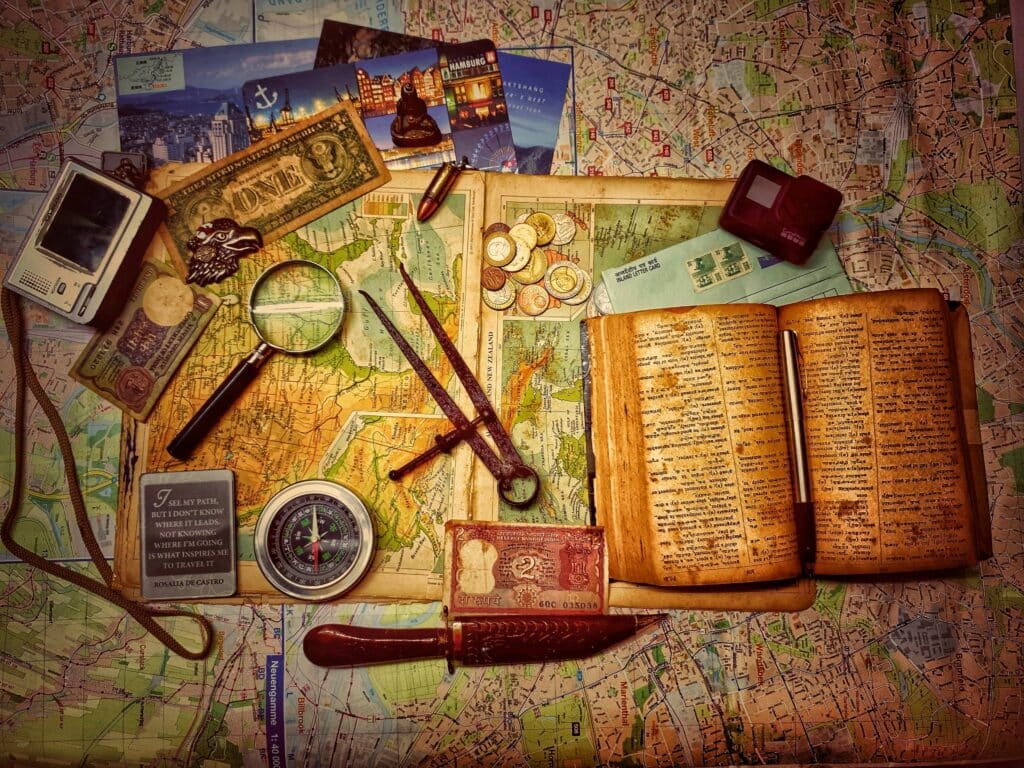 The first and foremost thing to keep in mind before executing this game is finalizing the location where it has to be played. Places like the backyard, front yard, indoors of the house, or the place where the event has been kept, and many more can be in the recommendation. Make sure to take permission if you are going to public places.
2. Scout out Locations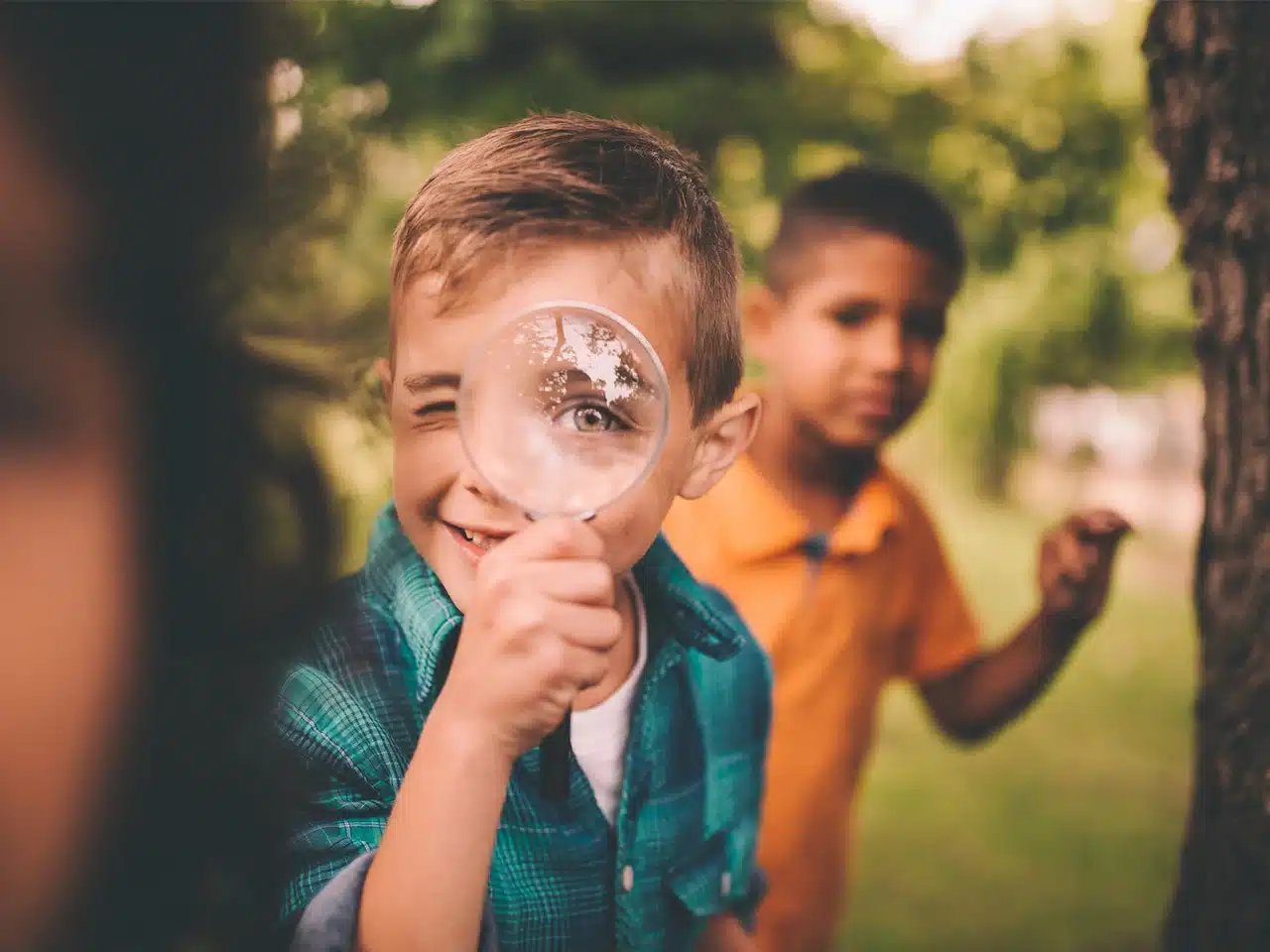 After choosing the hunting road, now it's time to hide the treasure hunt clues at a suitable place; for that, you have to survey the site deeply where clues can be hidden and are not visible from the naked eye. Now, make the clues according to the places. These places will be counted as a checkpoint where the clues are hidden.
3. Write the Clues with Numbers on Them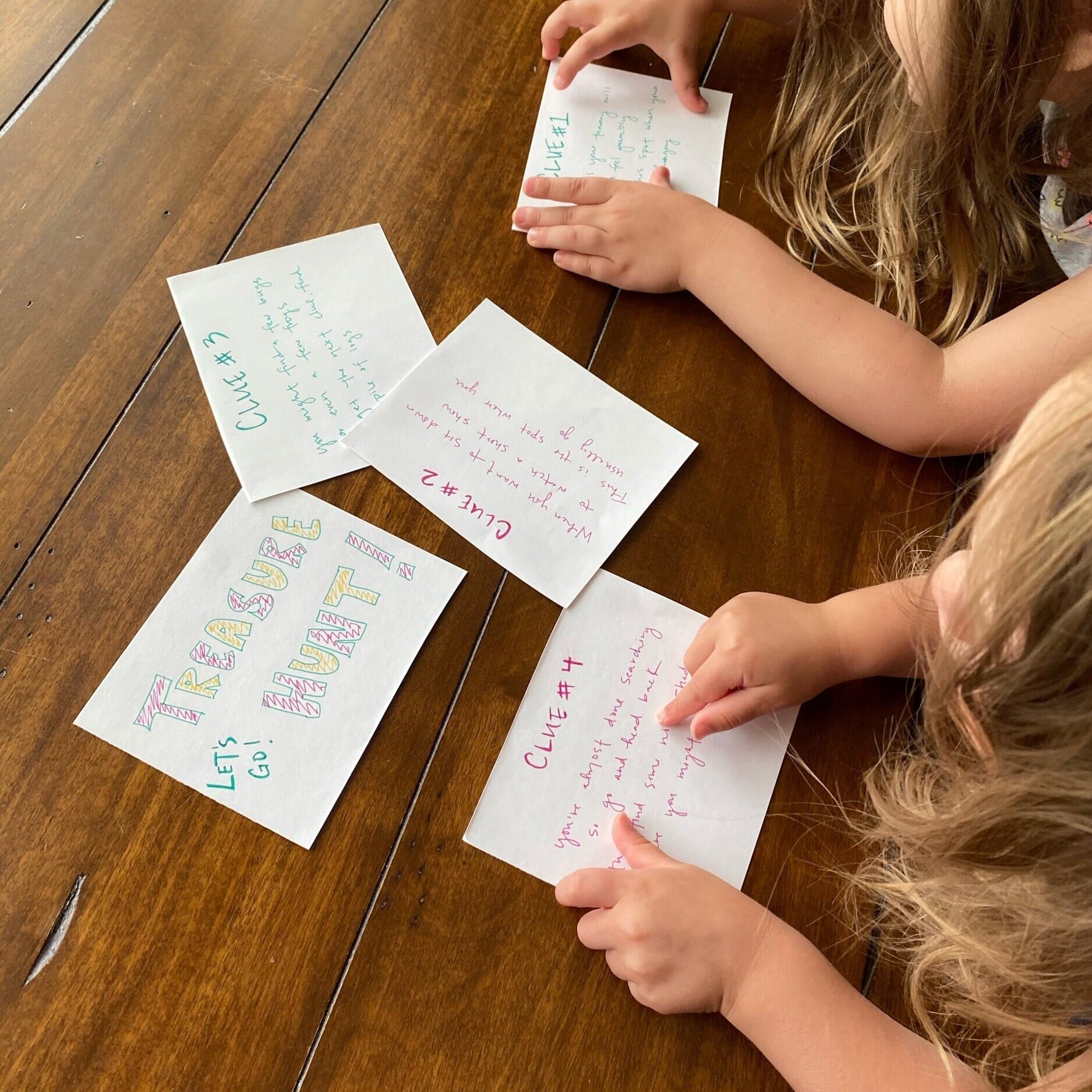 To avoid confusion in the game, you can write or put numbers like 1, 2, or 3…. For the first, second, and third clues, respectively. Cause creating a series of clues is necessary for the game, so, write the clues and put them in the envelope with a written number on it. This small gesture will be a lot of help to the participants. This step will also help you while setting up the game.
4. Proper Planning in Time Is a Must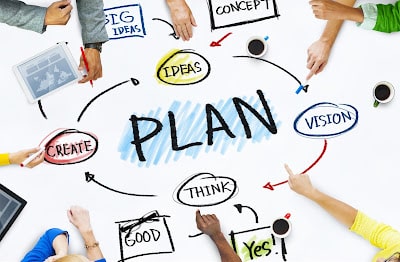 Treasure hunt may be fun to play but require a lot of planning. Make sure to give a proper time while planning the game. From finalizing the location to selecting the places for clues to hide, writing clues regarding the location, and hiding them in such a way so that it is not visible easily to the naked eye.
5. Get the Help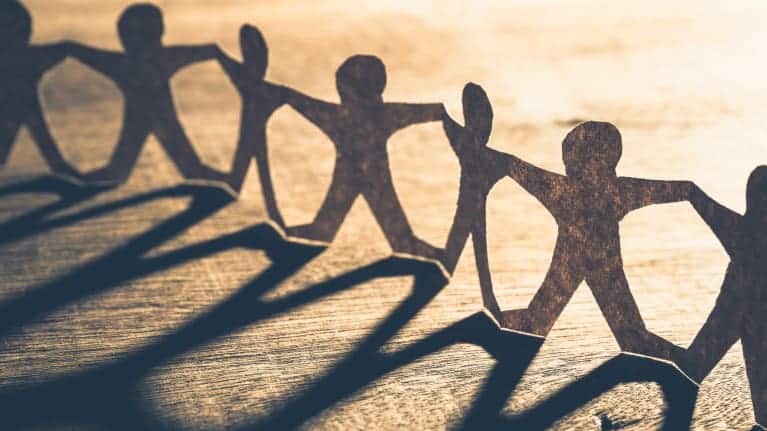 Planning all these things is not only one person's cup of tea. You can take help from anyone like your friend, parents, brother/sister, uncle, aunt, neighbors, or anyone else. This way, you can divide the work, and the work can be done earlier than expected. Working in a team also gives us new ideas which can be included in the game.
6. Setting Up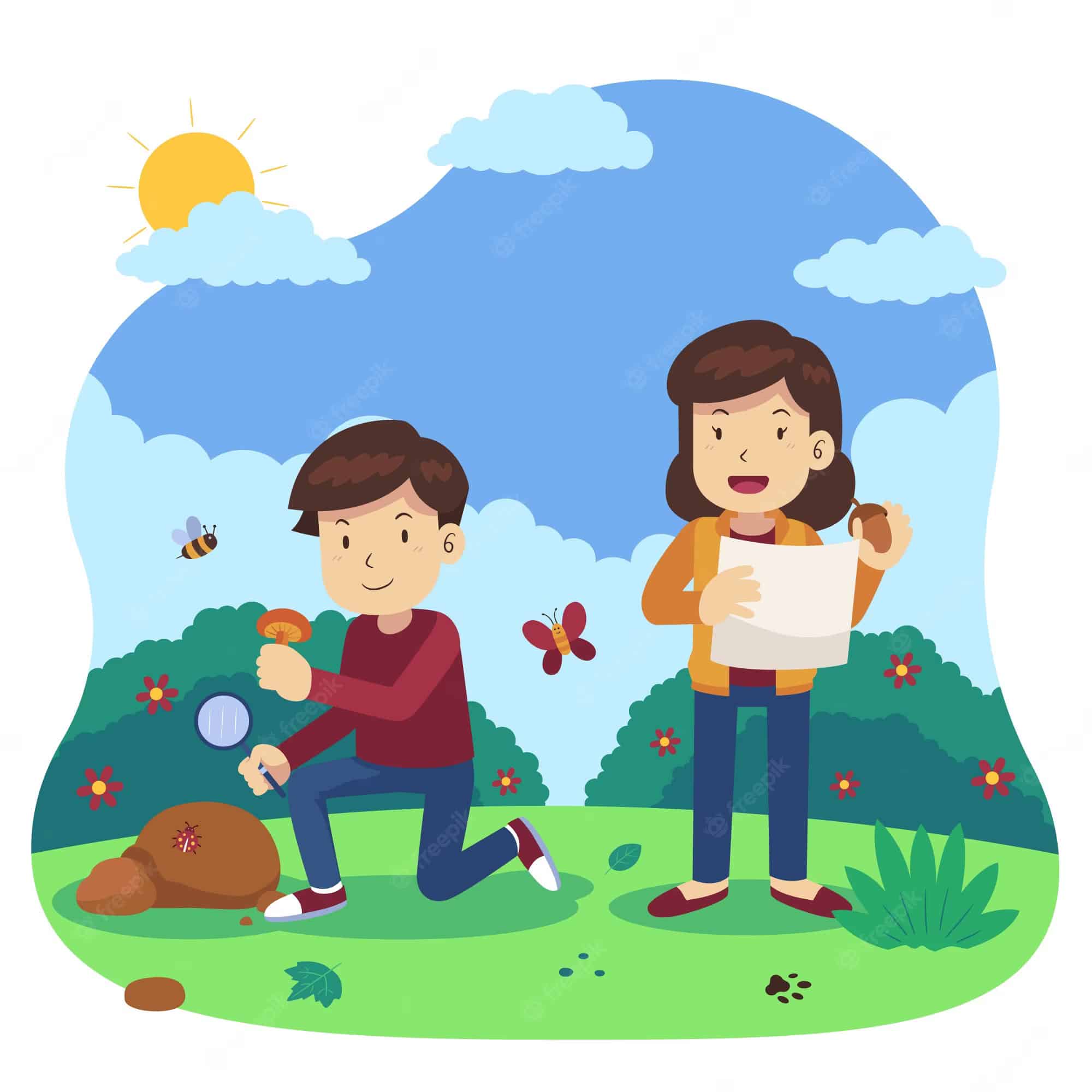 Now, it's time to set up the game or the clues belonging to the particular place. This work should be completed 2-3 hours or a day before the party. Now, your clues are ready to be part of the game.
To make the game more exciting, you can add small rewards in between the game. This idea will motivate the participants to go to the next location. Some gifts that you can include are candies, chocolate bars, or bounce balls. You can even keep the money like a dollar or two if you are ready to spend and have a good amount of budget.
8. Set A Theme for The Game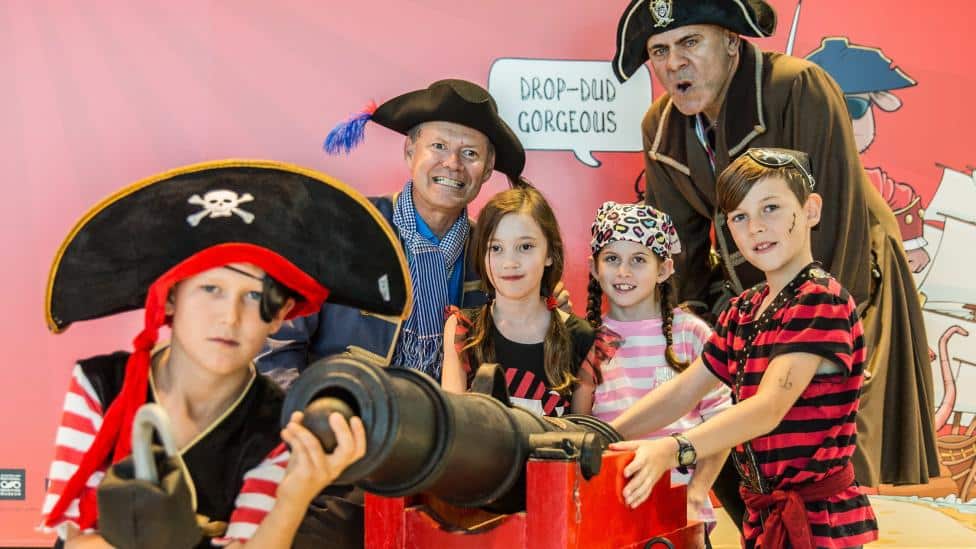 Setting a theme for a party or an event is a normal thing to do. This will give a more realistic feeling to the participants of the game. Some recommended themes that you can include in your treasure hunt event are Pirates of the Caribbean (the most common and loved theme of this game), Sherlock Holmes, Fairy Tale, Jungle Safari or Time Travel, and many more.
9. Go with The Participants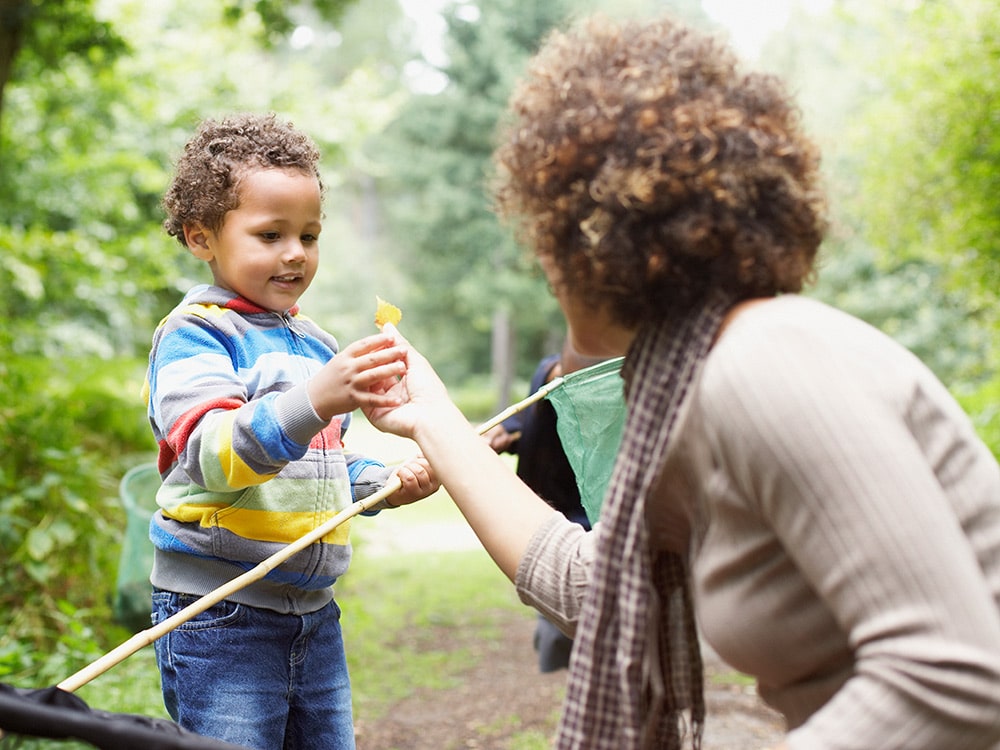 When the participants are playing, then there is nothing wrong with going with them and being part of the game. Doing this comes with the advantage of keeping an eye on them to make sure any one of them is cheating. When the participants are looking for the answer, and you are enjoying the scene while knowing all the answers is a different kind of feeling.
10. Set the Time for Game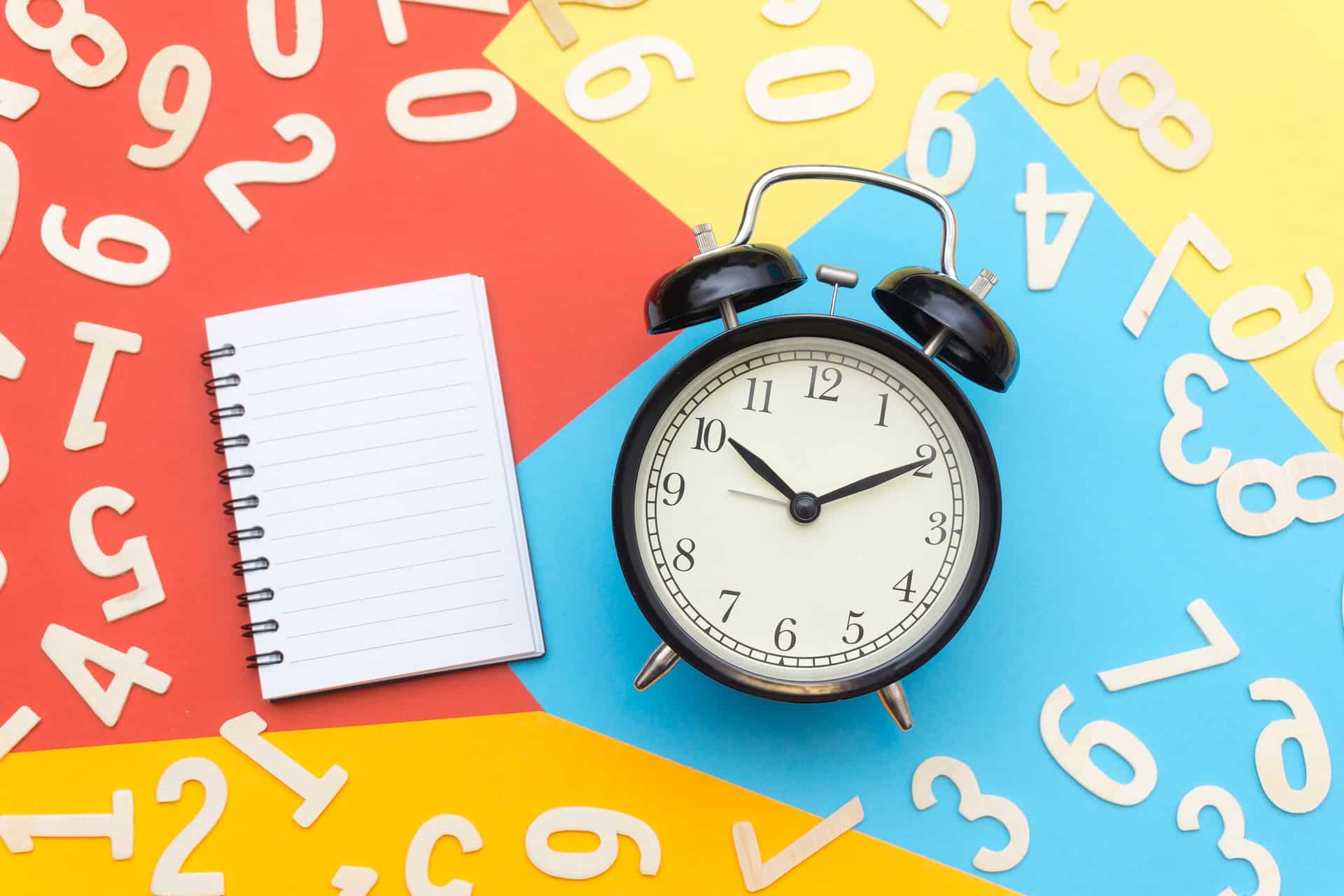 A typical treasure hunt game with 5-6 clues finishes in 30-40 minutes. But you can vary the time of the game cause it depends on various factors like the age of the participants, the complexity of the treasure hunt clues, the number of games included in the game, and the size of the area you are playing in.
11. Chit System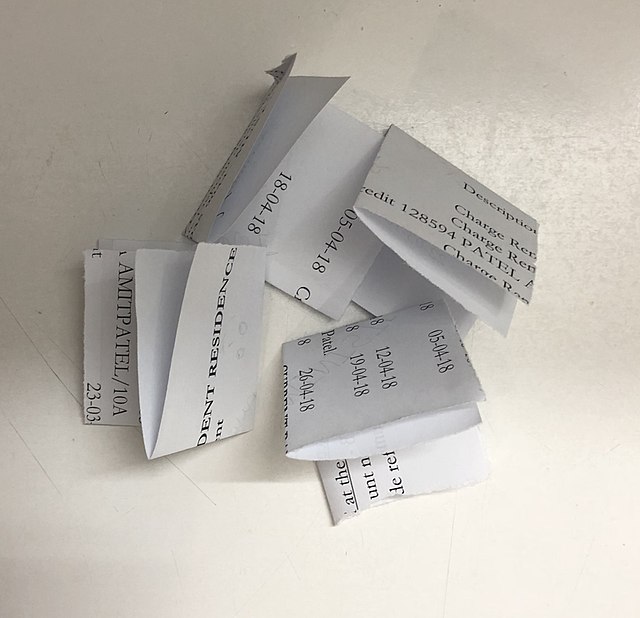 Building a team is another challenging task of this game, and this chit system is the solution to this problem. In the chit system, just write the name of all the participants with this, fold all the chits, and put them in a bowl. Now shuffle them, randomly pick a chit and take the name of the participant you see in the chit.
How to Write and Hide the Treasure Hunt Clues?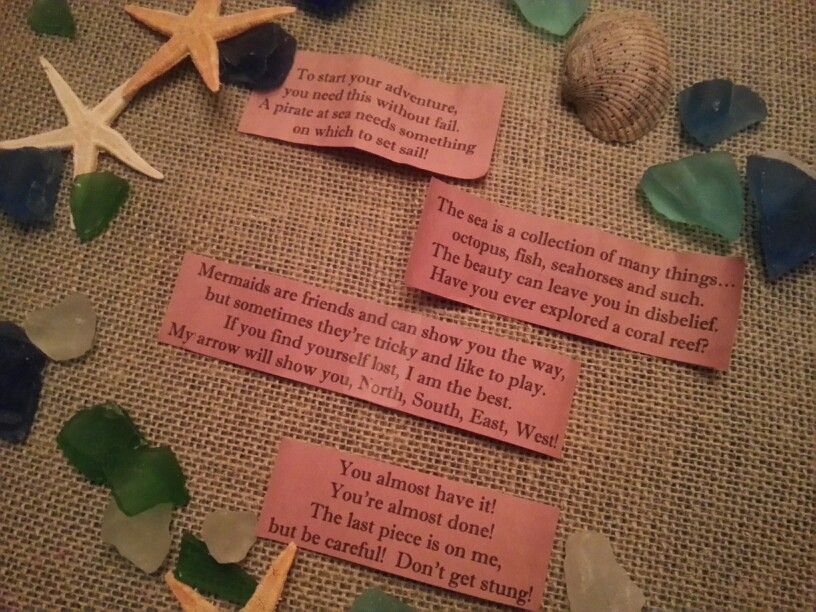 The first and foremost thing to do is to pick a safe location with a lot of hiding spots without any sharp or pointy objects. To prevent injuries in the game. A location with a lot of hiding spots will increase the fun of the game 10 times. You can choose a theme for the event, or the party will add a personalized touch to the event and choose the clues according to the theme. For instance, if you are throwing a party with pirates as a theme, then you can choose clues that include ships, parrots, water, and many more.
To write the clues, you can list all the objects you find at your location and write the clues according to the list. For example, if your location is the kitchen, then some things that you can notice are spoons, utensils, and many more, so you can write clues according to that. While hiding your clues, make sure that you cover them properly so that they will not be visible to the naked eye. If you are having difficulty finding the clues for the game, then we have some for you. You can include these below clues in your game. To help you more with clues, we have 35 best treasure hunt clues that will help you in the game.
Best Treasure Hunt Clues with Answers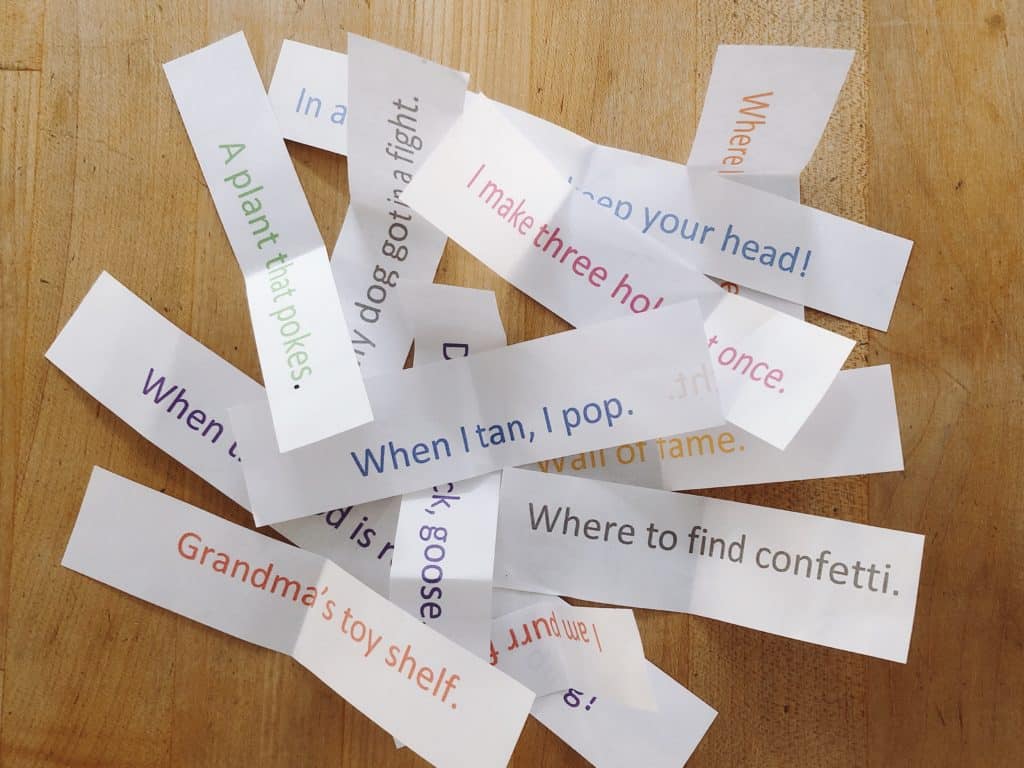 Below are some of the best 35 treasure hunt clues or riddles that will make your game fun and interesting:
I have a lot of stars, but I'm not the sky. I will be sitting quietly until you need me. (T.V.)
In the heart of the home, where meals are prepared. Look high and low, where spices are shared. Find the next hint where the pots are kept. A clue awaits where secrets are well kept. (Kitchen)
Make a wish, but don't take a drink. (Fountain)
Most cans don't have lids, but it would stink if I didn't have a can. The street animals look for me for their snack. (dustbin)
No matter how little and how much you use me, still change me every month (Calendar)
I am a word that begins with E and still has only one letter. (Envelope)
You use knobs to make me cold or hot. You may not know it, but my head is full of water. (Shower)
You cut me on the table, but I am never eaten. (Deck of Cards)
I am still. But still, you will find me running in your backyard but not in your house. What am I? (Fence)
I am the best means of traveling until you receive your license. (Bicycle)
I am a band that does not play any instruments but still has plenty of styles. (Headband)
I can cause love. But that is not an ideal outcome. I am always ready to serve. (Tennis Racket)
I am always running, but I never walk. Sometimes I can sing but never talk. I have hands, I have face, and you use me to decide your pace. (Clock)
Hold me light; hold me gentle. When you handle me, always be careful, but it's time to use my insides to tap me hard and crack my outside. Here it comes, the gooey flow into the heat I slowly go. (eggs)
I am full of stories you want to know. You come to me when you have a quick getaway. (Bookshelf)
It is what you need if you want to plant a seed; it's mostly brown and moist. No need to go far or look at the stars; I am in the garden all around. (Soil)
I have a bark, but I am not a tree. When you ask, "Who's the good boy?" The answer is me! (Dog)
Put your phone in me after dropping it in the water. I also make a cheap and easy dinner on nights you just don't want to bother. (Rice)
When the rain's in the forecast, and you don't want to get wet. Grabbing me before you leave the house is a safe bet. (Umbrella)
I come in pairs; I am easy to lose. I go between your feet and shoes. (Socks)
Back and forth, I take you higher, and higher you fly. I am much better than a slide. You will find me in your front and backyard outside. (swing)
Open me up, and there are lots to see, but sometimes you still frown at me! You say I am not diverse enough. I don't believe it's my fault you don't buy new stuff. (Closet)
I bring good news, and bad news holds junk. I am the one who can creak and squeak and close with a hunk. What am I? (mailbox)
Flip me open, clap me shut. Whenever you meet a rut, step away and rest the eyes glowing screen you can't disguise. (Laptop)
I swing open wide in the morning and lock up tight at night. My job is to keep the house safe whenever there is a night. (Gate)
I smash scissors, and it is covered by paper. (Rock)
I am full of holes but can still fill them with water. (Sponge)
If safety measures are not followed, I can spoil your dress. Make sure you have an apron and a brush if you want to use me. I can make make a beautiful canvas that people stop and stare at me. (Paint)
Sometimes I am hard, and sometimes I am soft. I project you from sunlight. I am also used in restaurant kitchens and construction sites. Keep me upside down to find your desired stuff. (Hat)
Rivers have two of me. I have branches, but I am not a tree. (Bank)
I am not an organ, but I still have 13 hearts. What am I? (Deck of Cards)
I am not a lamp, but I can light up. I am not a petrol, but I still can start fires. (Matchstick)
I am the first to be invited to your birthday party. You blow me to cut it. The wind is the all-time enemy. I melt to give you light because I contain wax. You will find me thin and thick. (Candle)
I am a drink that is brewed from roasted beans. Sometimes I am an energy booster, and sometimes I am an enemy because I contain Caffeine. I have both advantages and disadvantages if you drink me. What am I? (Coffee)
Every day you step on me by just bending your knees. (Stairs)
Conclusion
These were the 35 best treasure hunt clues that you can use at your place to play the game. Each clue mentioned above is designed for people of all ages and interests. Every clue has been carefully crafted to make your game fun and interesting.
So, what are you waiting for? Gather your and get ready to solve the mysteries, and explore new territories while following the clues mentioned above. All the best for your game!
Which of the treasure hunt clues do you like the most, and will you use them in your treasure hunt game? Let us know in the comment section.
Frequently Asked Questions
How Long Should a Good Treasure Hunt Be?
The game must not be not too short and not too long; otherwise, there will be no fun. If it is too short, then tier will be no fun, and if it is too long, then it will become boring. An average time for a treasure hunt is recorded as 2 hours. This is enough time where people can recognize and solve the clues. Sometimes this time varies from 30 minutes to 1 hour.
What Are the Benefits of a Treasure Hunt?
One playing a treasure hunt can have the following qualities teamwork, enhanced communication skills, can increase creativity, self-confidence, and a sense of solving puzzles. Like every other game, it can also be counted as a good exercise.
What is a Treasure Hunt Game?
Treasure hunt is a game that is played in a team. They have to find the hidden treasure using written directions or clues. This is one of those few games that can be played and enjoyed by people of all ages.
How Many People Can Play a Treasure Hunt?
The more people, the more this game can be enjoyed. But if you are 3-6 in number, then you can play this game individually also you can evenly make the team. The division of team members evenly will also help in the proper division of treasure.