Motherhood is the most beautiful feeling in the world. The contentment of carrying a little bundle of joy inside your womb and giving a new life to this world is the most wonderful thing to have happened to women.
Although, as easy as it may appear, the process of conception is a bit complicated. To understand your most fertile days, your ovulation cycle and the fertile window are important factors to understand your menstrual cycle better.Having a better understanding of your menstrual cycle can help you in conception a great deal.
So, if you are also wondering about how many days after your period you can get pregnant and a few other basics of conception, just keep on reading as we bring a closer insight into the process.
An Overview of The Menstrual Cycle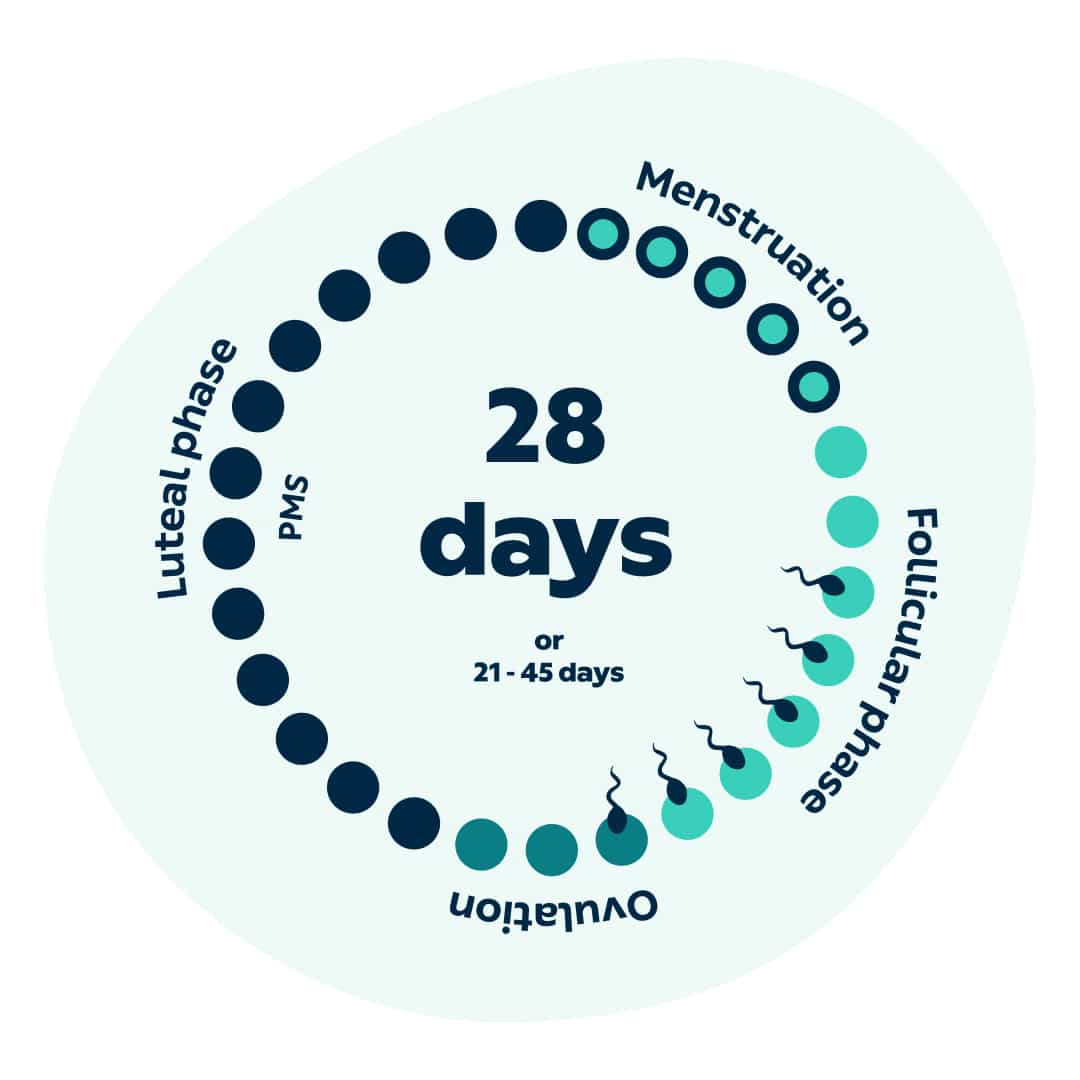 An understanding of the menstrual cycle is quite significant in understanding the concept of pregnancy. The menstrual cycle of a woman starts on the first day of the period and last till the first day of the next period. Usually, this cycle comprises 28-32 days. It can vary from person to person. A girl can start her period between 9 to 12 years. The menstrual cycle comprises two phases follicular phase and luteal phase.
1. Follicular Phase
The follicular phase in the menstrual cycle comprises the development of follicles by ovaries. This follicle contains the immature egg. During this phase, the lining of the uterus, known as endometrium, thickens in preparation for the potential pregnancy. This process is backed by the estrogen hormone. This phase begins on the first day of the period and lasts for 13 or 14 days, and ends in ovulation.
2. Ovulation
It is the process in which the ovary releases a mature egg in the fallopian tube, where it can be fertilized in case of sexual intercourse. Typically the mature egg is released once every month, around 13-14 days before the next period. Pregnancy is possible in the 5 days before ovulation, during the ovulation, and 2-3 days after the ovulation.
3. Luteal Phase
During the luteal phase, the dominant follicle from which the mature egg is released changes in a structure known as Corpus Luteum. After ovulation, the Corpus Luteum secretes progesterone and estrogen, the pregnancy hormones. In case of no intercourse, this corpus luteum disappears, and the ovary sheds the uterus lining in the form of menstruation.
Understanding Ovulation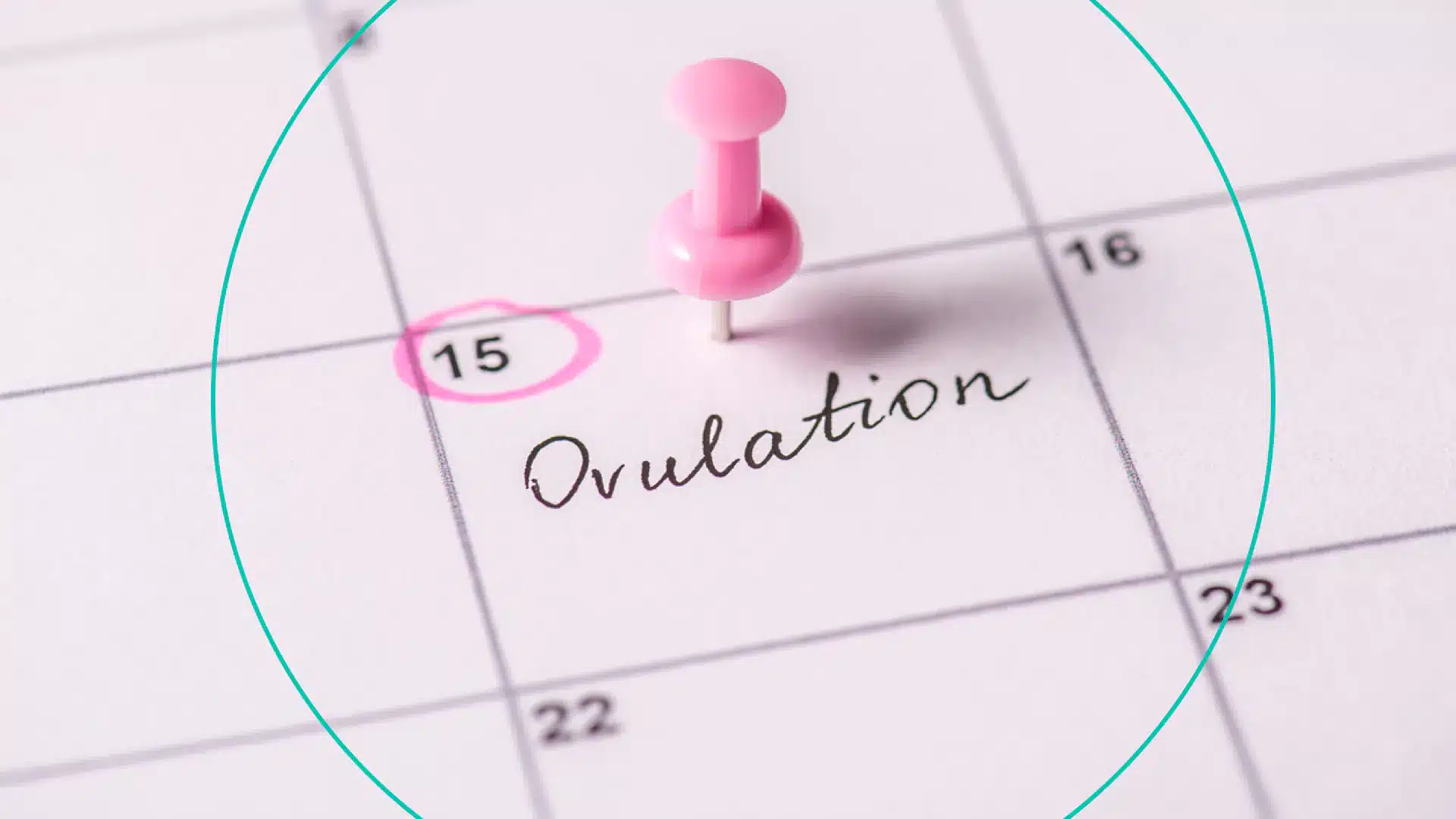 An understanding of your ovulation period can help you in conceiving. Ovulation is a phase in the menstrual cycle of a woman at which a mature egg becomes ready to be fertilized by sperm. During the process, a mature egg is released from the ovary and resides in the fallopian tube for about 12 to 24 hours. If there is intercourse during this time, the chances of getting pregnant are the highest.
It is observed that sperm can survive as long as 5 days in the female reproductive tract under favorable conditions. If you have a menstrual cycle of 28 days, ovulation will occur 14 days before the start of the next menstrual period. Well, this is quite typical, as all women do not have an ideal menstrual cycle; therefore, keeping track of the ovulation days becomes difficult. However, there are several applications through which you can easily calculate your ovulation days. These applications are not 100% reliable but work in most cases.
Methods to Track Ovulation
Since ovulation is quite significant for knowing when to get pregnant, it is obvious for you to look out for ways to track your ovulation. There are various methods of tracking your ovulation. A few of them are as stated:
1. Ovulation Test Kit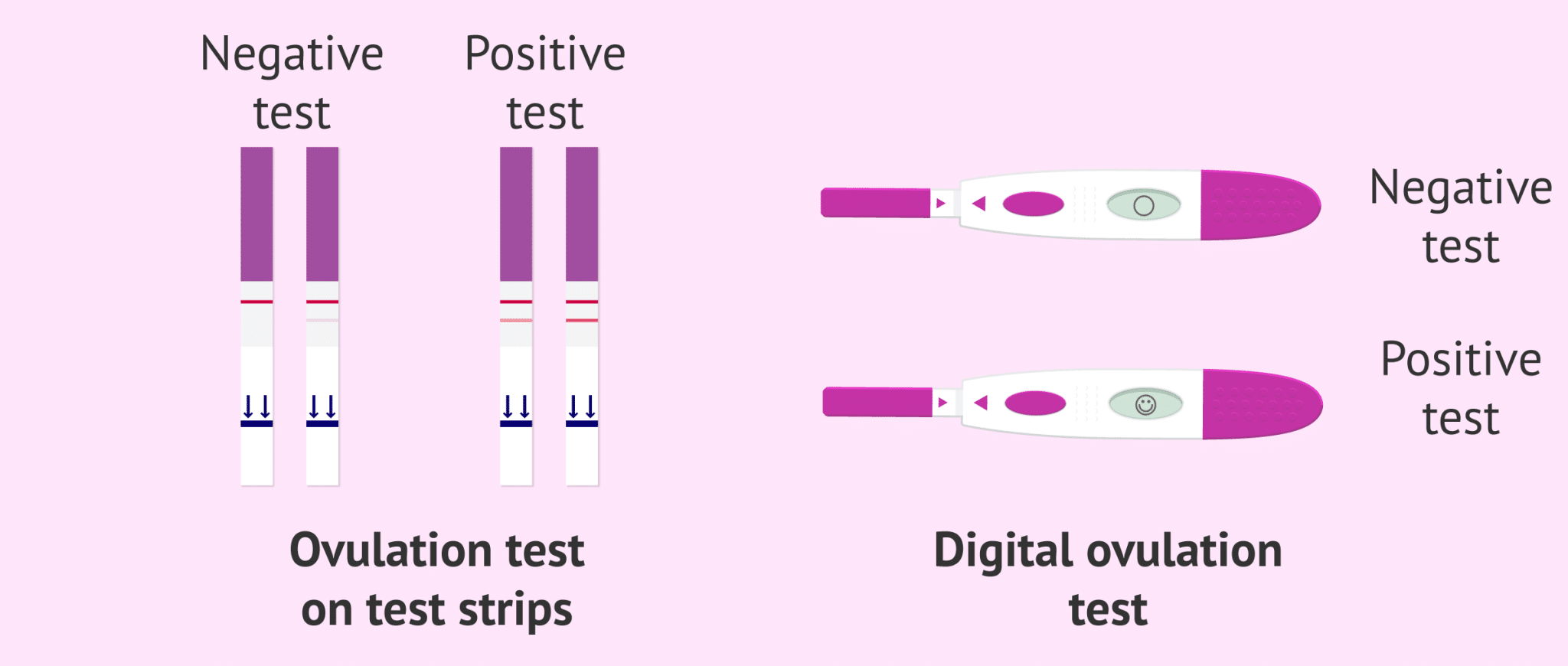 These are the easiest method available to detect the days of your ovulation. The ovulation kit helps you detect the days of ovulation in your menstrual cycle. You will need to pee on the stick or pee in a cup and put the stick into the cup to detect the result of ovulation. These kits work by detecting a rise in LH (Leutenising Hormone). Estrogen level rises in the body a few days before the surge of LH. The purpose of a rise in estrogen is to thicken the womb lining and develop cervical mucus. If the test shows a positive result, you are ovulating or will be ovulating in the coming days.
Sale
2. Cervical Mucus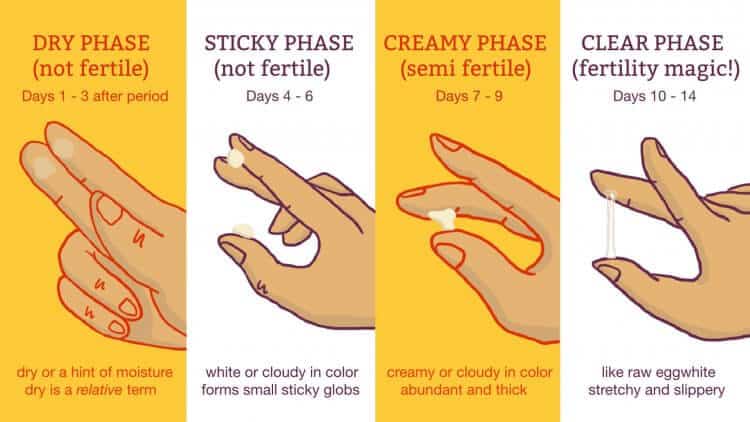 Cervical mucus is quite helpful in predicting your ovulation. It is a fluid produced by the cervix. Hormonal changes in women tend to affect the cervical mucus a great deal, which can help in identifying your most fertile days. Before ovulation, the mucus is white, thick in appearance, and dry, and a few days before the ovulation, it becomes clear and slippery. This happens to let sperm pass through easily and meet the sperm. This discharge is a clear indication of the time to get pregnant. You can prepare a chart to know exactly where you are in your menstrual cycle. It can tell you when you are most fertile and ready to conceive.
3. Basal Body Thermometer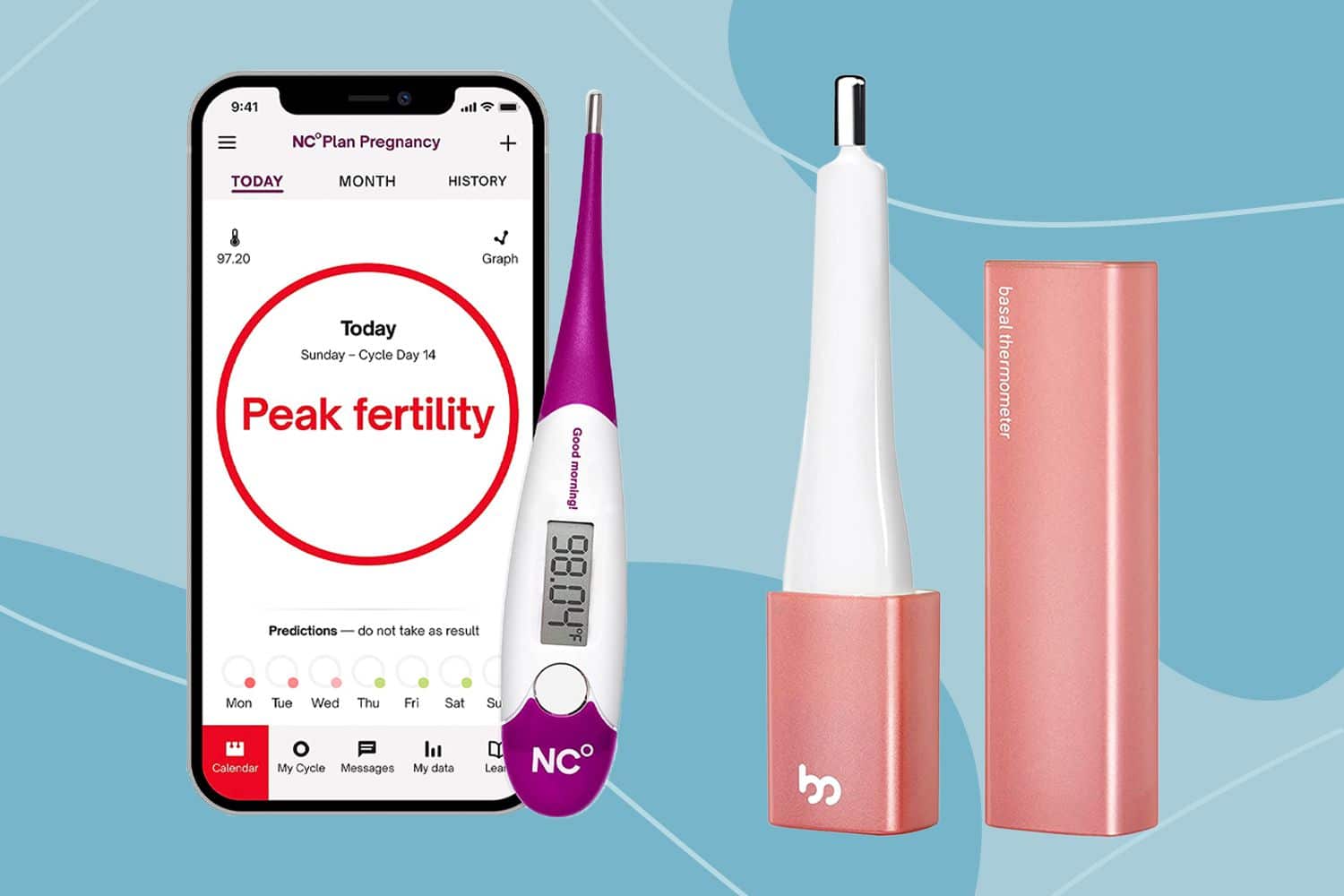 It is yet another popular method of detecting the days of ovulation and thus is also quite helpful in predicting the days when you are likely to get pregnant. After the release of the egg during ovulation, a woman's body temperature rises a bit due to the rise in the Progesterone hormone. To use this method, you will need to keep track of your body temperature during the morning for at least three menstrual cycles. You can detect a pattern through this and make an informed guess about your ovulation days and choose to get pregnant at that time. Basal body temperature rises slightly, less than even a 1/2 degree Fahrenheit. Ovulation occurs when this slight increase in temperature remains steady for a few days. You should plan your pregnancy accordingly.
Easy@Home Digital Basal Thermometer with Blue Backlight LCD Display, 1/100th Degree High Precision and Memory Recall, NOT Bluetooth Enabled, Upgraded EBT-100B(Blue)
✅ Monitor Your Ovulation Cycle with Premom: Use Premom App to track your BBT charting, Cover line and Ovulation test result for your natural family planning journey. Note: This thermometer is NOT bluetooth enabled and the basal temperature needs to be entered into Premom APP manually. NOTE: Take measurement immediately when you first awake in the morning before any activities because any activity may tend to increase your temperature which will cause inaccurate temperature measurement.
✅ Clinical High Accuracy (± 0.05 ℃ / ± 0.09 ℉ ): Measures Basal Body Temperature (BBT) to 1/100th of a degree precision (e.g. 97.41 F) in Celsius or Fahrenheit. Measurement takes about 90 seconds, longer time than regular oral thermometer as it reads more precision.
✅ Large Blue Screen with Backlit: Easy to read in the dark. Recall 30 temperature records in memory. NOTE: Ensure the thermometer probe is placed firmly underneath your tongue, and keep the mouth closed all the time during measuring. Breathe normally and do not speak, eat, drink or move during measuring. Hold the thermometer until you hear 2 short beeps which means your temperature is complete. It usually takes about 90 seconds to get your completed reading.
✅ Waterproof and Flexible Tip: Waterproof and Flexible thermometer tip for easy to use and clean.
✅ Soft Beeping Alarm: Signals the completion of test. No need to count timer. Fever beeping alarm warns user the fever condition.
What Is Your Fertile Window?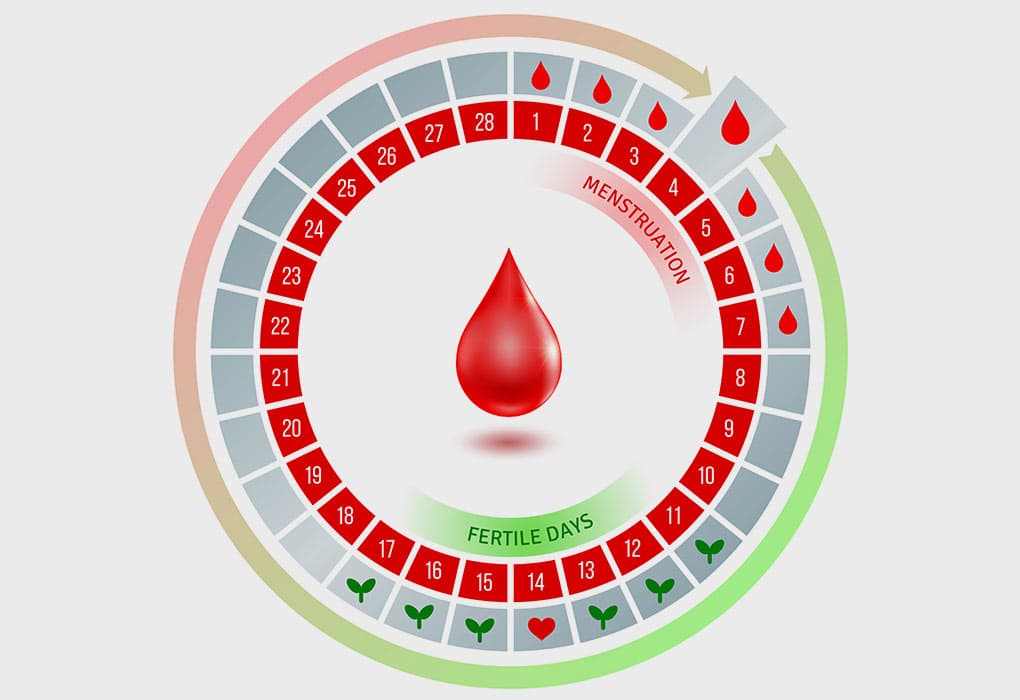 A fertile window is a period of 6 to 10 days that involves days that lead up to ovulation, the ovulation day, and 1-2 days after the ovulation. Although a woman is said to get pregnant at any time during her menstrual cycle, this is the most significant time during which you can conceive.
The fertile window begins on the last day of your menstruation. So, if you are looking to get pregnant, this is the ideal time.
How Many Days After Your Period Can You Get Pregnant?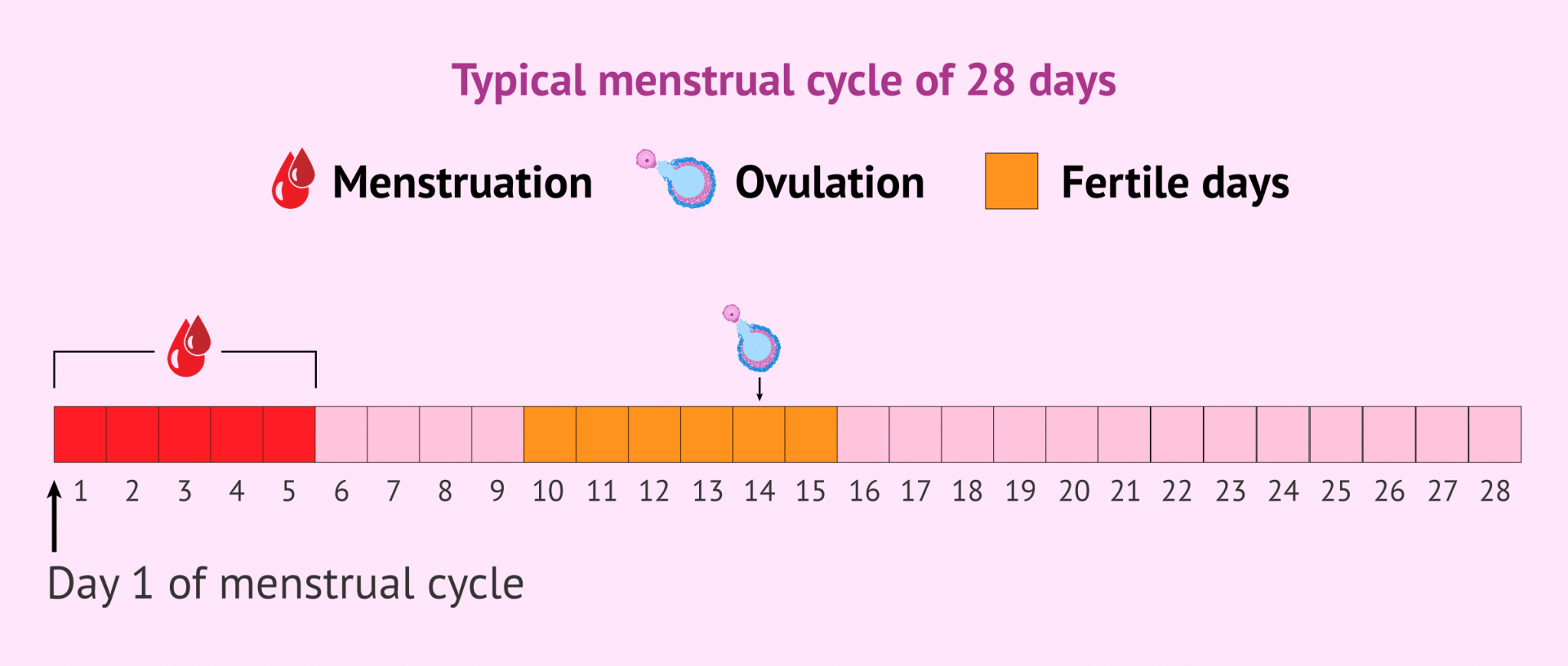 If we have to put it simply, we can say that you can get pregnant just after your period ends. However, there are a few factors that could affect the possibility of pregnancy. These factors include but are not limited to age, ovulatory function, blood pressure, thyroid, obesity, etc. Contrary to popular belief, pregnancy is possible only for 6-10 days in the menstrual cycle of a woman. In a few cases, it has also been seen that pregnancy is possible during menstruation.
Conclusion
An understanding of your ovulation can help you in your endeavors to get pregnant. There are many ways through which you can track your ovulation, including the test kits available online to check your cervical mucus physically. Although it should always be kept in mind that every woman's body is unique, and your ovulation pattern is dependent on various factors apart from your menstrual cycle.
So, if you are looking for an answer to how many days after your period you can get pregnant, you should understand that you can get pregnant anytime between your fertile window, which lasts about 6-10 days and occurs somewhere on the days leading up to your ovulation days, the original ovulation days and a day after it.
Frequently Asked Questions
How Many Days Before and After Your Period Can You Get Pregnant?
You can get pregnant after the end of your period, as the fertile window begins as your menstruation ends. It lasts for about 6-10 days. So, if you are looking to get pregnant, this is the most favorable time. Apart from these days, you are not likely to get pregnant at any time before your period begins.
Can You Get Pregnant in The Days Leading to Your Period?
The days before your period actually starts are usually considered safe, which means you are not likely to get pregnant during these days. Since the egg only lives for around 12-24 hours in the fallopian tube, it is not possible for sperm to get in contact with the egg during the days leading to the period. However, it is possible in a few cases.
Are Ovulating Kits Available in The Market Accurate in Predicting Ovulation?
Ovulation kits are considered the most effective and accurate in measuring your ovulation days. In most cases, they are reliable. The US Food and Drug Association (FDA) states that these ovulating kits have about 90% accuracy in predicting the result of your ovulation.