Finding a gift for one year can be a challenge sometimes cause these young toddlers cannot tell you what they want. This challenge becomes a great deal when you do not have kids of your own. The main advantage in this situation is that the 1-year-old is not picky, so you can choose any kind of gift that is suitable for their age.
This challenging task of finding 1-year-old birthday gifts can become easy with our 1-year-old birthday gift suggestions. In this article, we will learn about the best gifts for one-year-olds that you can present to them on their birthday. These suggestions will not only help you to choose a decent option but an option that is toddler friendly. We assure you that this gift will be loved by toddlers and even parents.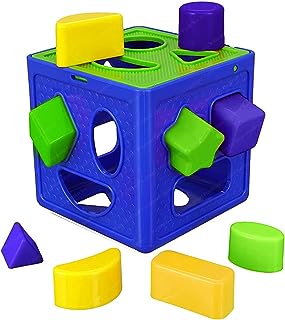 This is a series of games that many toddlers play. This game basically with different shapes and colors with corresponding holes where kids have to place the right shape and color with the corresponding hole. This game gives a better knowledge of shapes and colors. Besides that, it also provides them with the skills like counting, sorting, and sequencing. Young children can learn fast, and this toy will give them that opportunity. The kids can have hours of fun with this if given as a present.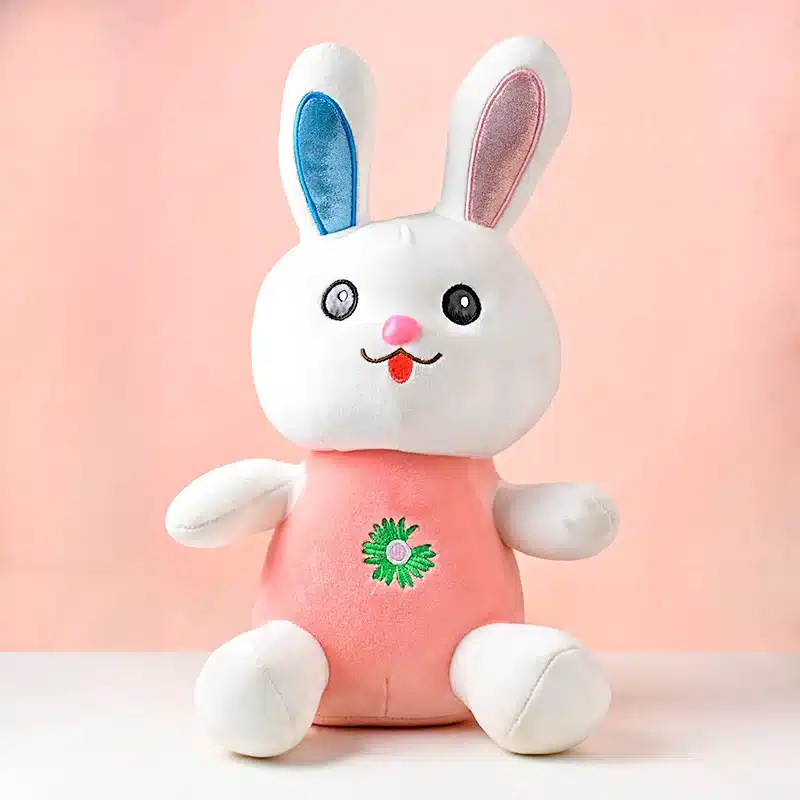 A soft toy is nothing but a soft cloth that is filled with a soft material like cotton or synthetic fiber. Most of them look like cute animals like rabbits, teddy bears (most popular), lions, dogs, giraffes, monkeys, and many more. This toy is highly loved by kids(especially girls) and is very popular among them. Many people keep this soft as a priority for a 1-year-old birthday gift.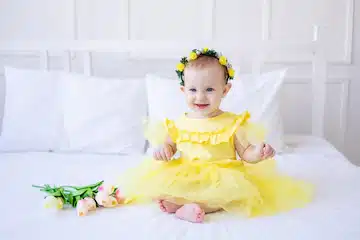 Beautiful clothes also come under one of the good options for 1-year-old birthday gifts. But here, you just have to keep the gender of the toddler in mind; you can gift a t-shirt, pants, night suit, pajama, and many more if the toddler is a boy. But when it is a girl, then dresses, jumpsuits, skirts, leggings, and tunics can be an option. Some clothes like sweaters, caps, hats, and shoes are the things that can be given to both boys and girls.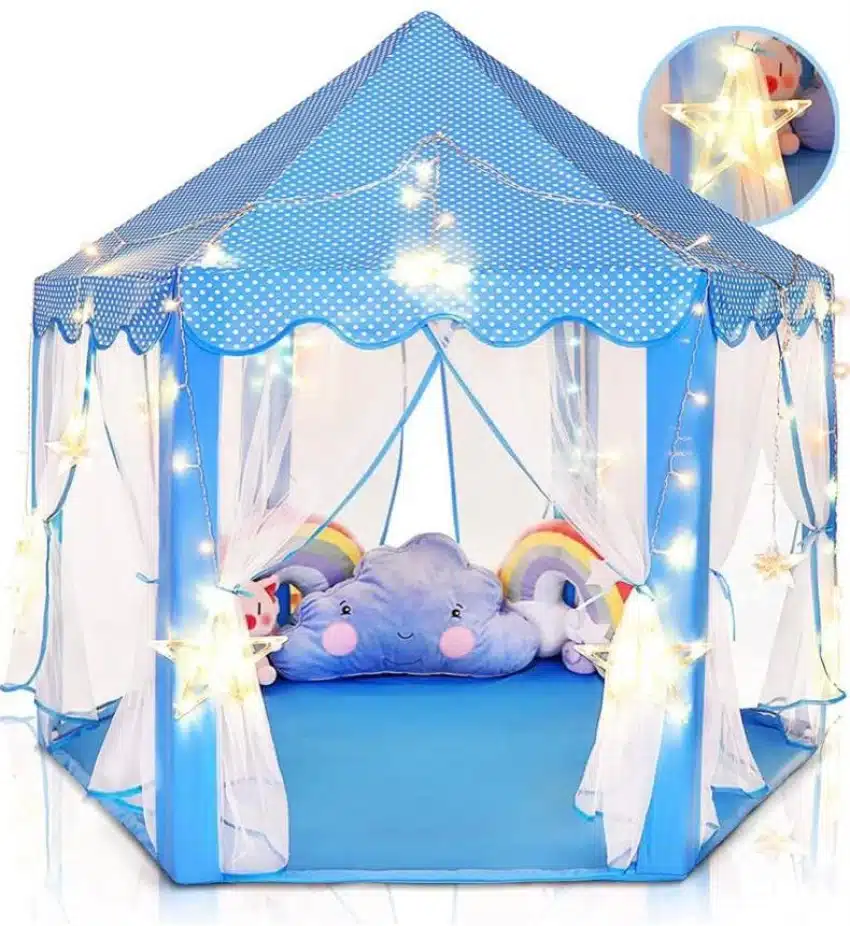 A small tent with beautiful lights can also be a wonderful gift to the toddler. This is one of those 1-year-old birthday gifts that is suitable for both boys and girls. This is a foldable pop-up tent that has LED lights on it. Remember, if you are going with this option then make sure that the material used here is harmless for the toddler. A tent with starlight provides a cozy and beautiful place to play and relax.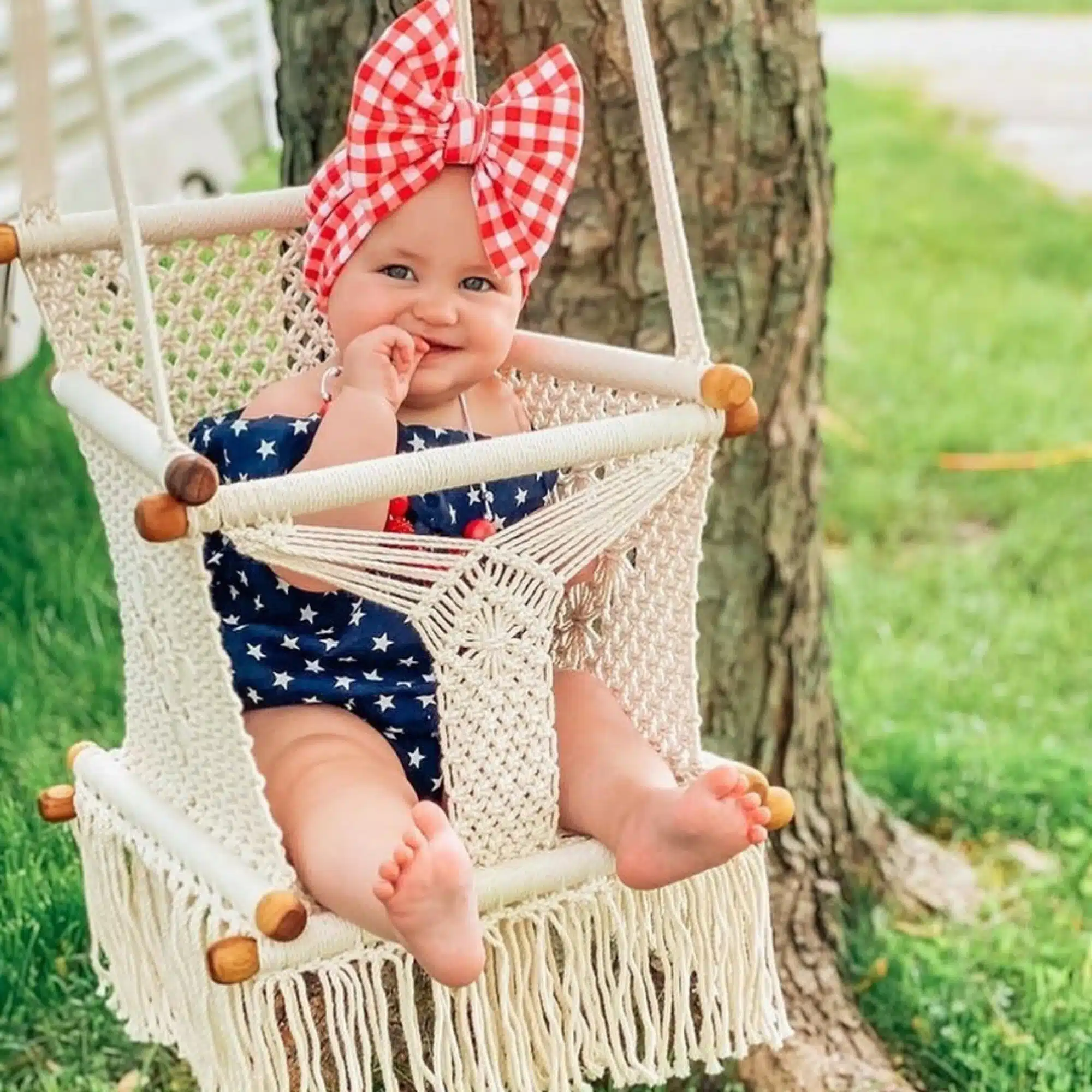 A baby swing is a type of swing that is specially designed for toddlers or infants. This swing is small in size and can be installed easily at home. It consists of suspended seats that gently go back and forth. Having this swing in the house will give a very enjoyable experience to the toddler. Again this is another gift that is suitable for both boys and girls. Make sure you buy a swing that is strong enough and will not harm the toddler.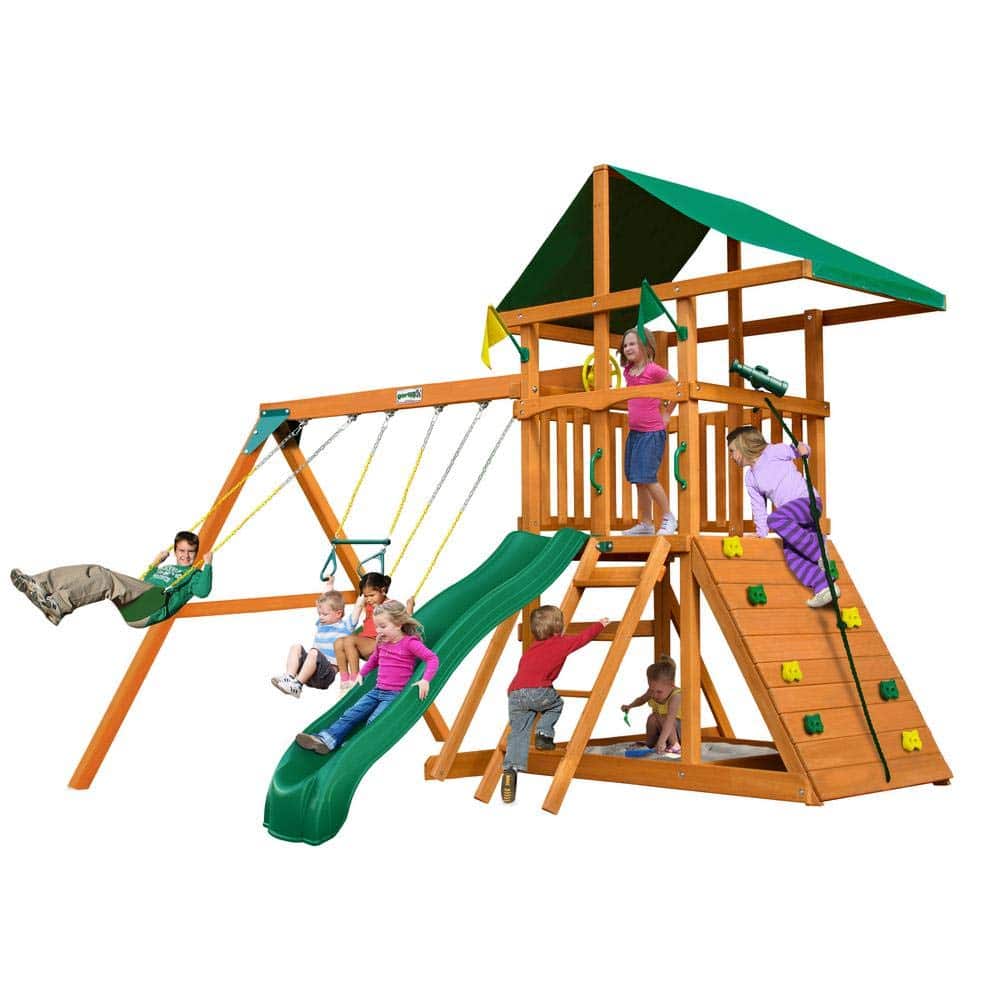 The wooden play set is a play set that is made up of durable and smooth-surfaced wood; this ensures the safety of toddlers and the longevity of the product. This play set mainly consists of a small house or a play kitchen that is made of wood. The main advantage of this play set is that it is environmentally friendly, safe, and timeless(suitable for every time). This kind of product mainly lasts for generations and encourages children to explore, learn and have fun.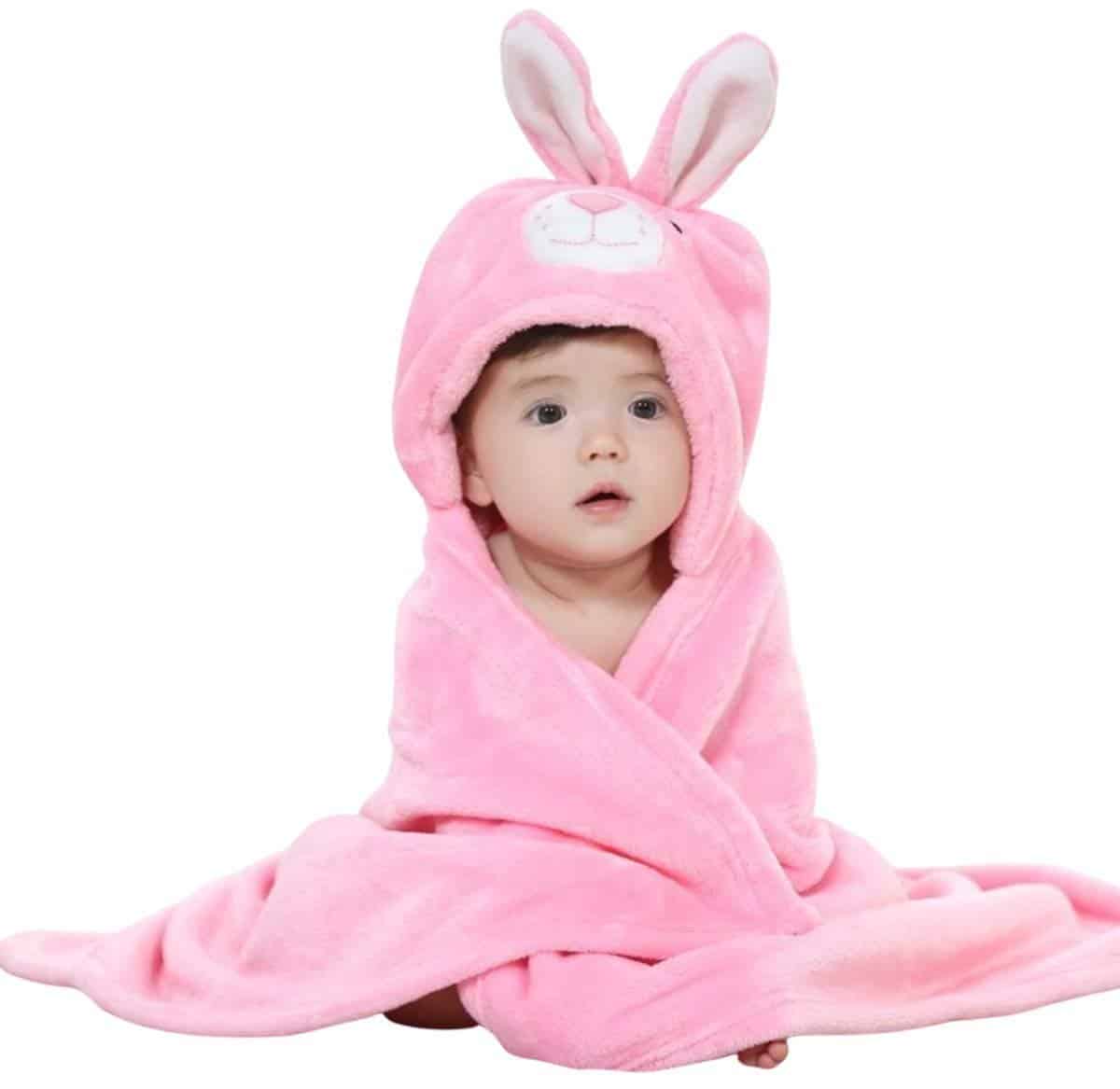 A baby hooded towel is a small towel that comes with a hoodie that is used to keep the head warm. This hooded towel is used to dry and wrap up toddlers after bathing them. This makes them comfortable and dries them perfectly. Among all the 1-year-old birthday gifts, this is also a decent choice; you can even gift this towel in a set of one or two. Before gifting just keep the size of a toddler in mind so that it fits them perfectly.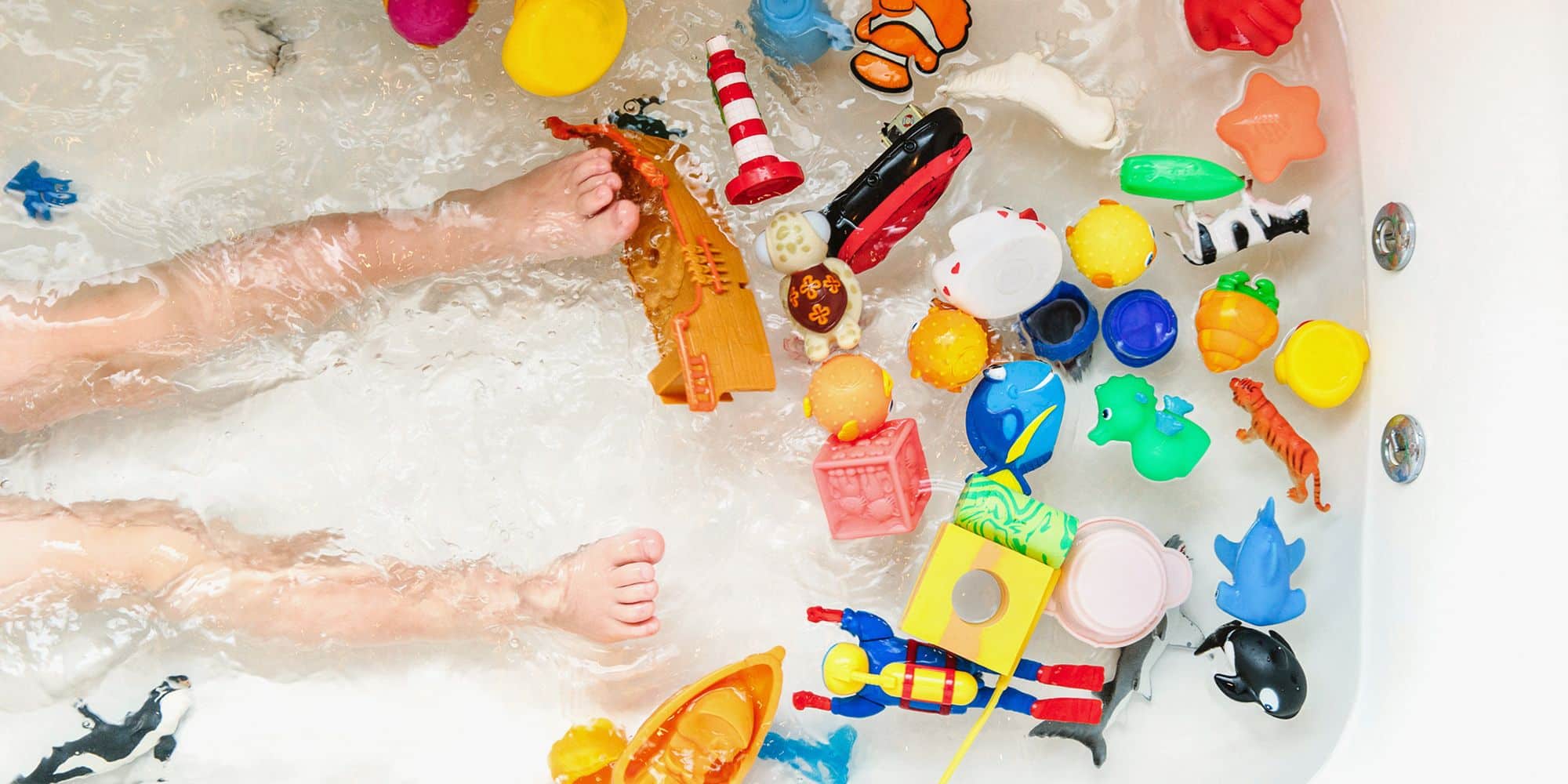 These bath toys are very useful for those toddlers who throw a lot of tantrums during baths. If the toddler you are giving presents to throws tantrums, then this gift will be useful for them. These are just toys that are made up of plastic and rubber. Some examples are rubber duck, fruit bath toys, turtle baby shower bath toys, and many more. You can even gift a swimming neck float that will prevent the toddler from drowning.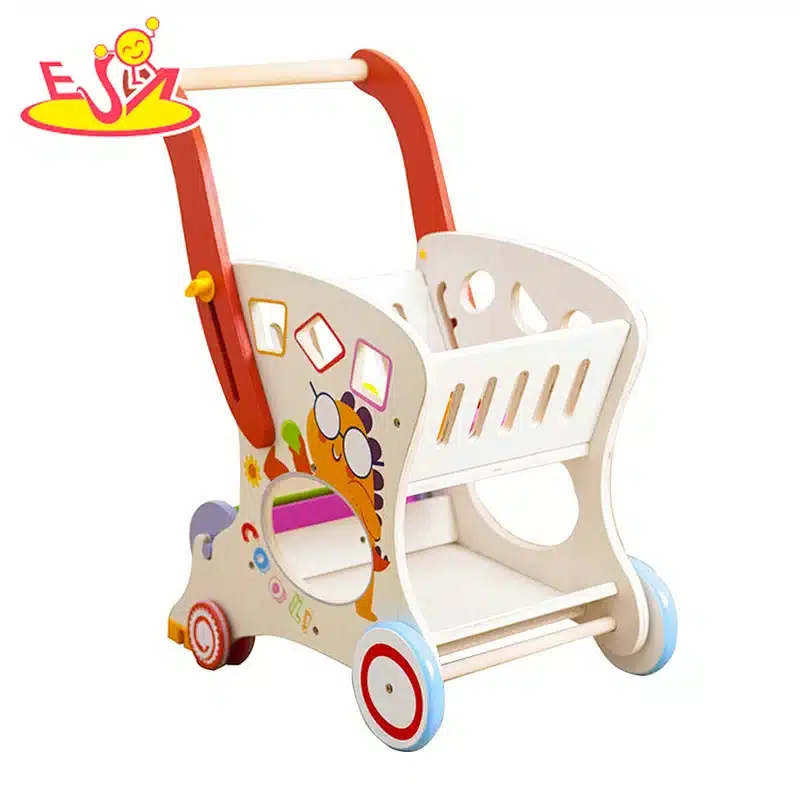 A toddler wooden cart is a type of toy that is designed especially for toddlers around the age of 1 to 3 years. It is a cart that consists of a sturdy wooden frame with wheels attached to the bottom. They are mostly handcrafted and have many beautiful designs made on them. Cause they are made of wood, they have the advantage of being eco-friendly. Make sure that the cart does not have any sharp corners to prevent any injuries to the toddler.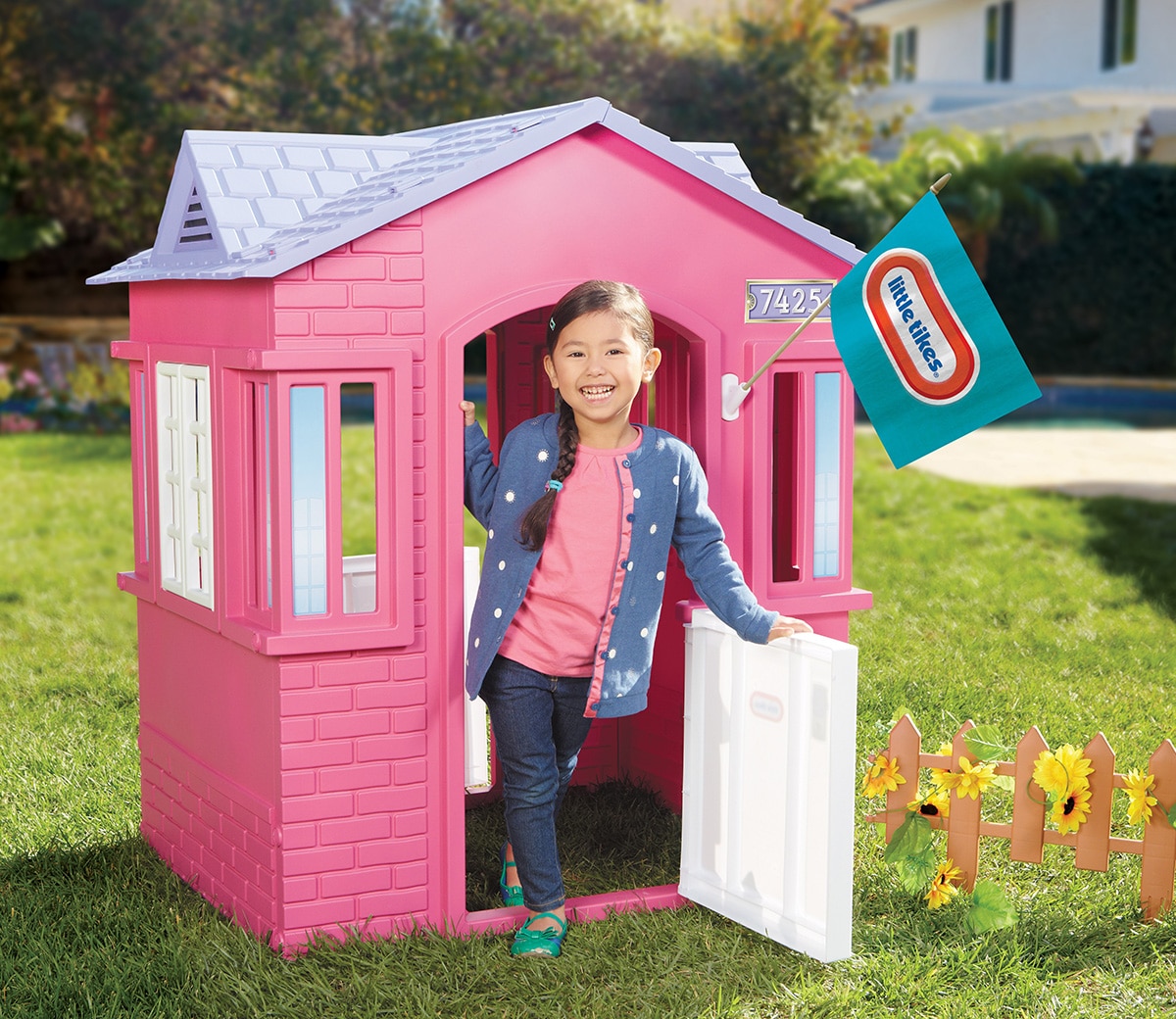 A play house is a miniature version of a house that is designed for toddlers so that they can play with them. They are usually made up of lightweight and durable materials like plastic, wood, or fiber. As you can see from the above picture, the playhouse is beautiful and attracts children instantly. Most of the time, girls use this playhouse, but you can also gift this to the boys. This house has all the features that a normal size house should have.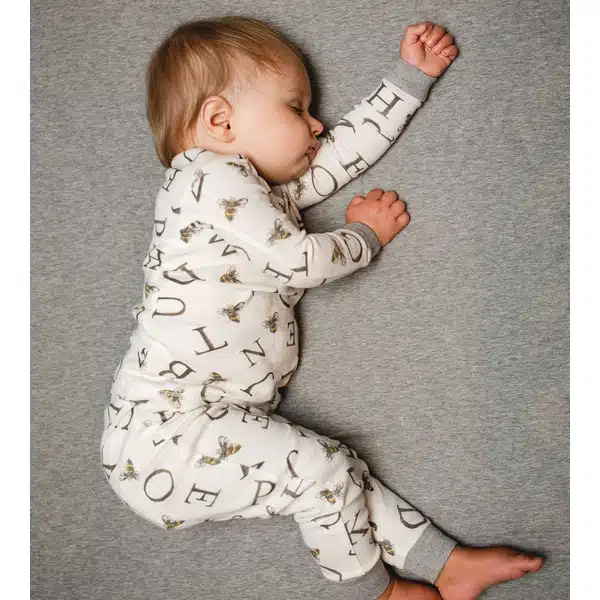 As we all know, cotton is the best fiber for comfort. You can gift the toddler comfortable sleepwear that they will use while sleeping. Make sure that the cotton used in the cloth is organic, which means that the cotton is grown without using any synthetic materials. This is one of those 1-year-old birthday gifts that comes out to be an environmentally friendly and comfortable option for them, which protects their soft and sensitive skin.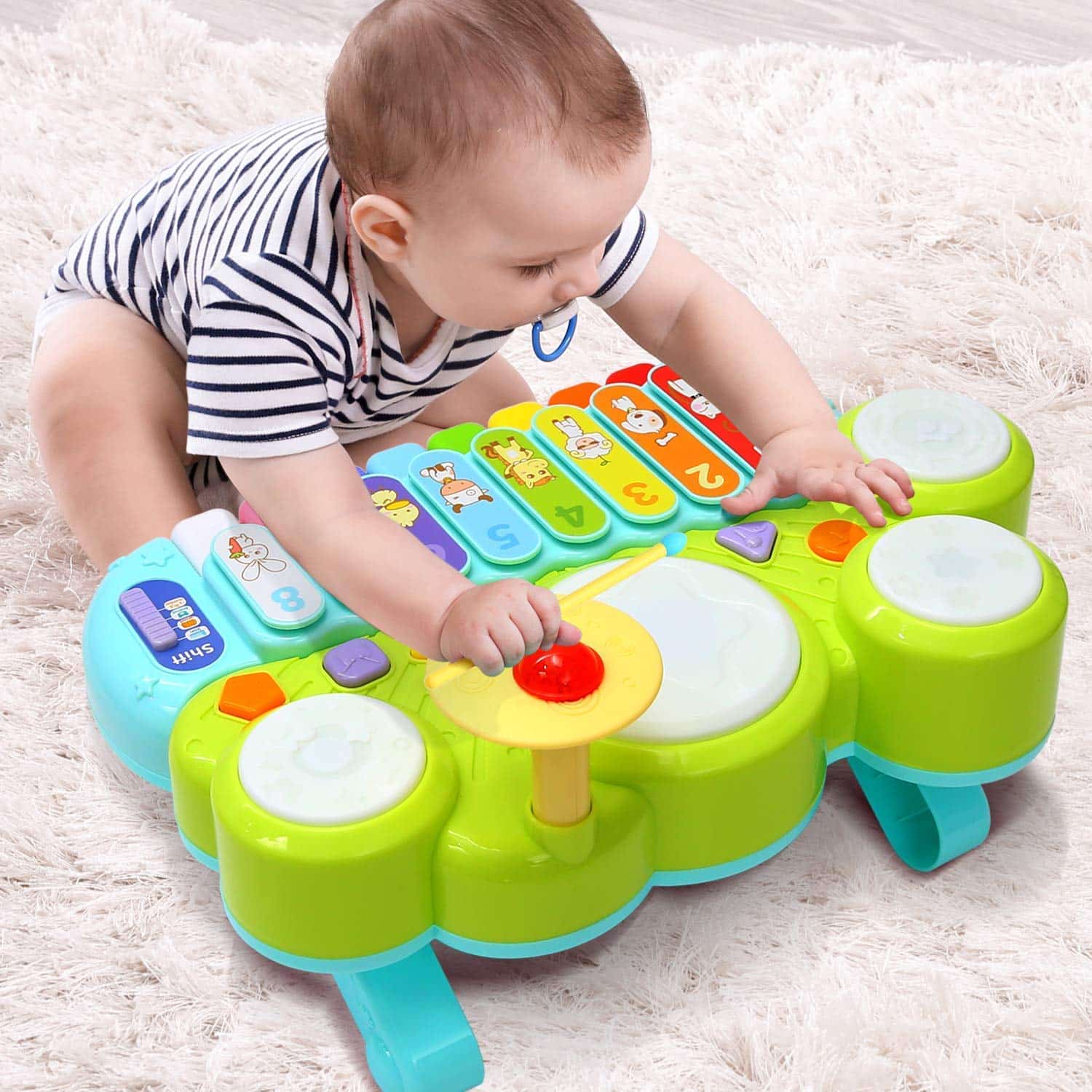 A baby musical set is a collection of musical instruments that are specially designed for toddlers and suits their little hands. Typically it includes a variety of instruments that introduce children to different sounds, rhythms, and musical concepts. Gifting a musical set to a toddler is a great idea cause playing this instrument will increase their skills, like promoting creativity, boosting cognitive skills and sensory development, developing gross and fine motor skills, learning patience (cause it takes time to learn music), and encouraging self-expression.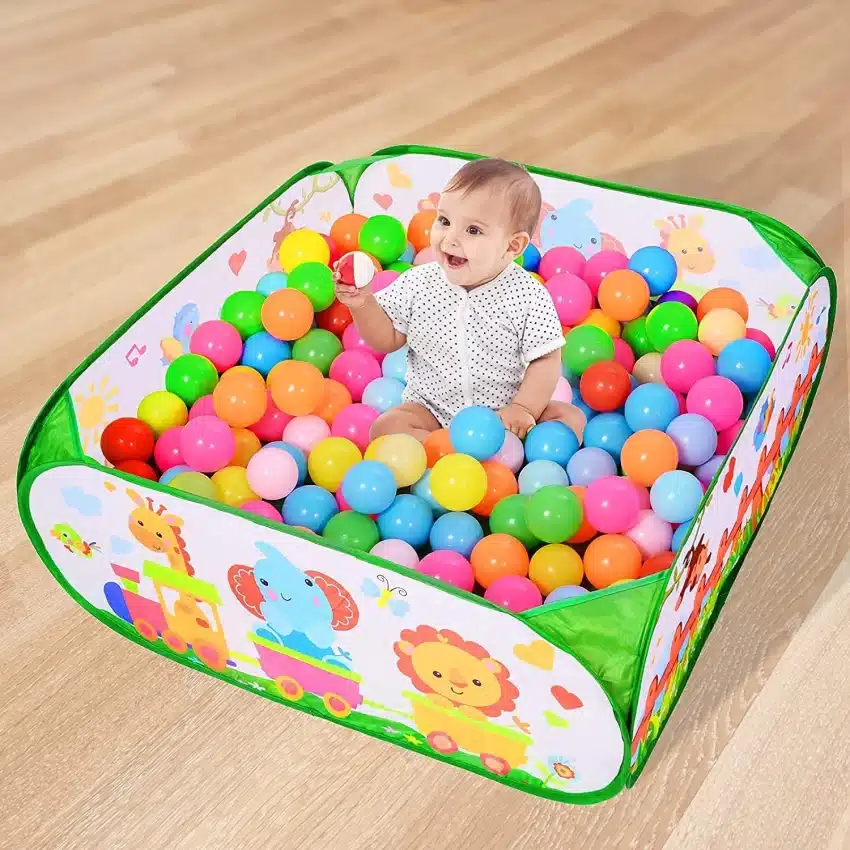 A ball pit is also known as a ball pool or ball pond, which is a box that is filled with colorful balls. These 3-inch balls are mostly found in nurseries and fun parks, but installing them at home is also not a bad choice. If you are looking for 1-year-old birthday gifts that work as good exercise for children, then a ball pit is not a bad choice. Remember to buy those balls that are neither too hard nor too soft to avoid injury.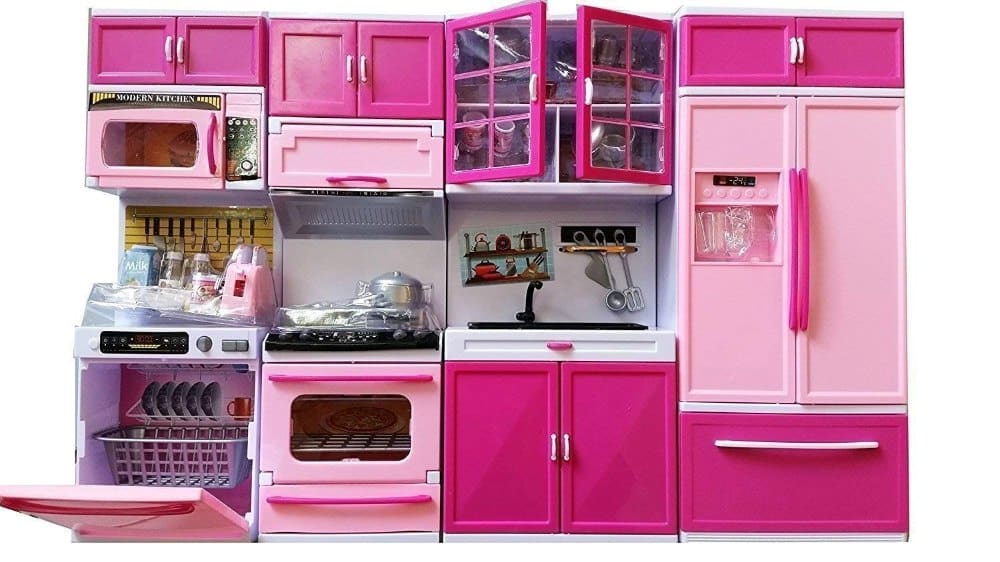 A kitchen set comes among those 1-year-old birthday gifts that will enhance their social skills. Cause this is a game that is meant to be played in groups, this miniature kitchen is used mainly by girls. So if the toddler you are giving the gift is a girl, then a kitchen set is a good idea. The main advantage of this set is that it is made up of child-friendly materials like plastic, wood, or both combined.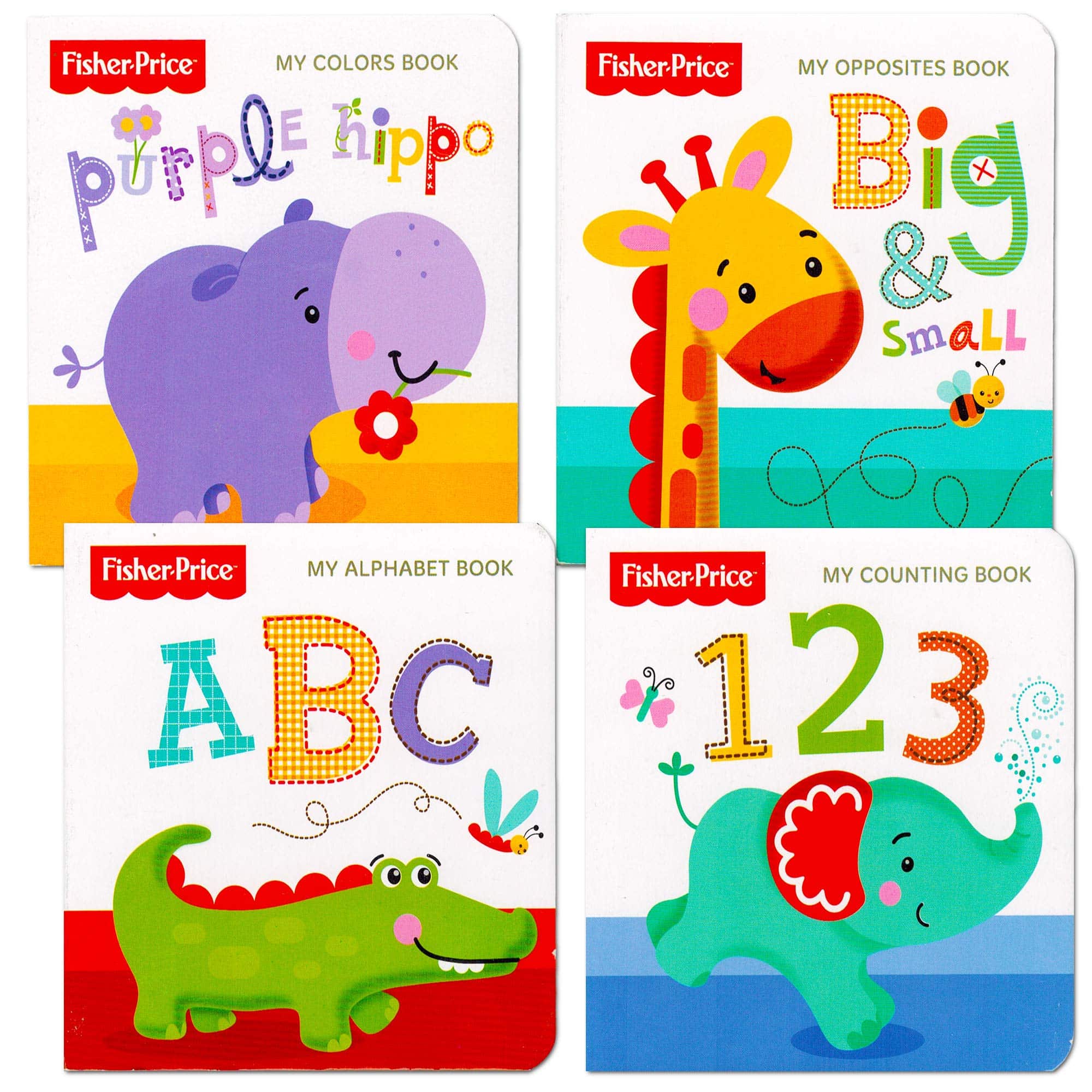 Toddler books are those books that are specially made for them. These booksare full of pictures to make them engaging and entertaining. These books are made to develop the needs and interests of toddlers, where the content is appropriate for their age, promoting their early literacy skills. This book also encourages language development and fosters a love for reading in their minds. They not only provide a valuable tool for early learning, child's cognitive, emotional, and social development.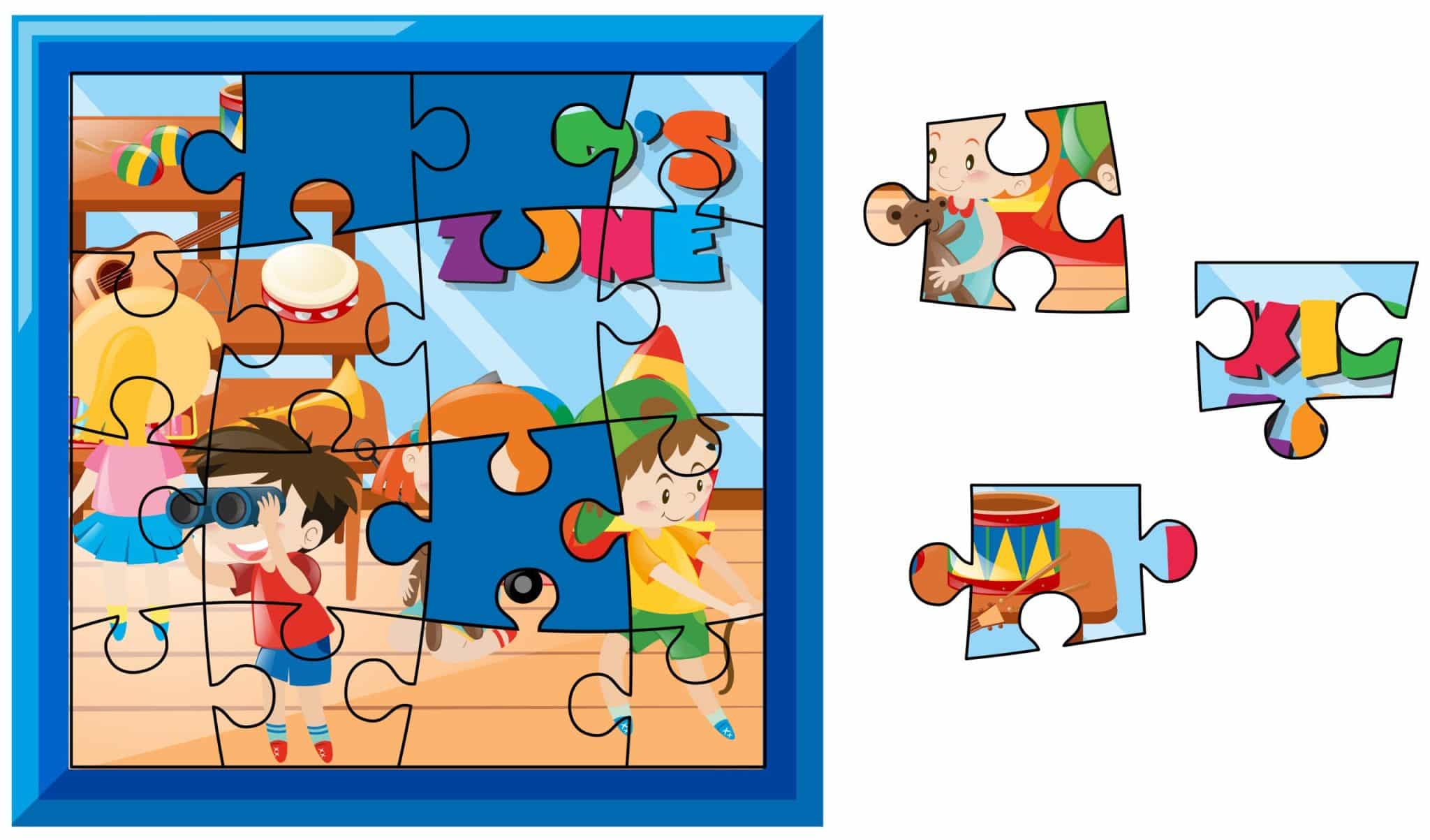 A puzzle also helps in upskilling of toddler's finger strength, problem-solving skills, and perseverance. They also provide a fun and engaging way to learn and explore the world around them. The puzzle also plays an important role in developing hand-eye coordination, and this develops by picking, moving, and arranging the puzzle pieces. Again make sure that the puzzle you are presenting as a gift must have large pieces. This will make it easy for toddlers' small hands to arrange them.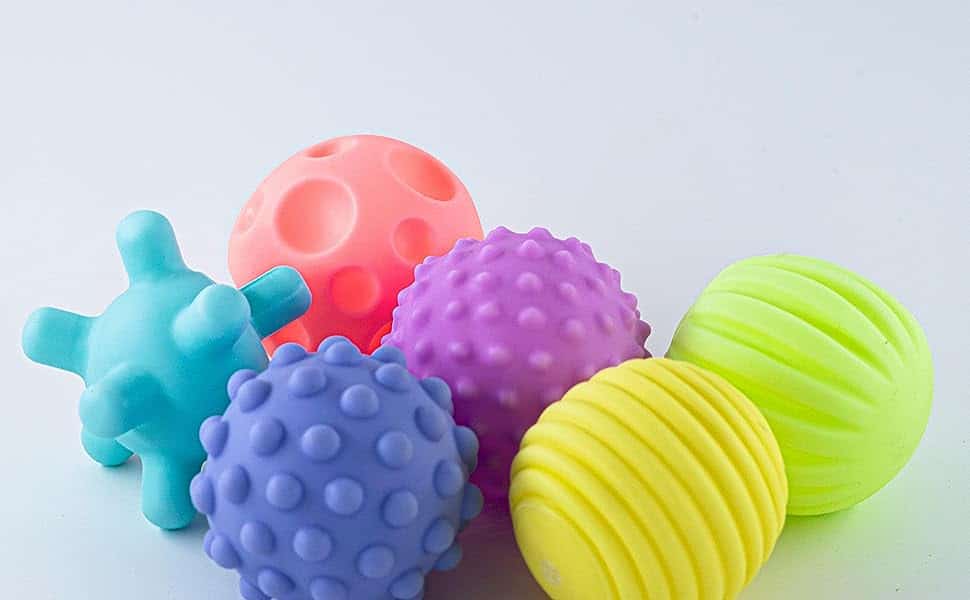 Last but not least, moving on to the last gift from the 1-year-old birthday giftslist is sensory balls. We can describe them as a ball that has different textures on their surface, like soft spikes, bumps, and ridges. As you can see in the above picture that sensory balls come in various bright colors that attract most kids. They are made up of materials like rubber or silicone that are harmless and child friendly.
Conclusion
These were some of the 1-year-old birthday gifts that you can present to them on their birthday. Just make sure to give them those gifts that are toddler friendly and will not harm them when they are playing. While selecting a gift for the toddler, being choosy should not be an option; you can gist anything you think is good for a child. You may choose your gift by keeping gender in mind. Following the above steps can convert your challenging task into an easy one.
Which of the above present you liked most as birthday gifts, will you choose them, and was this article helpful to you? Let us know in the comment section below.
Frequently Asked Questions
Why Toys Are Important for Toddlers?
Playing with toys can be very beneficial for the babies. Toys can develop the child both physically and mentally. Not only health but toys also increase skills like cognitive, motor, emotional, and many more. They also contribute an important role in providing self-confident, creative, and happy children.
How Many Toys Must a 1-Year-Old Have?
Though you can buy an infinite number of toys for your kid, studies say that 5 to 10 toys are more than enough for a 1-year-old. This will help them stimulate their senses and encourage early learning and growth of fine and gross motor skills. You can choose any one of the above-mentioned toys.
Are Toys Safe for Babies?
In most of the toys that are made, safety for kids is kept in mind, but nothing is 100% safe. While playing, many toys break, and because of this, toddlers can get injured. Make sure to share this tip with the nanny or any person who is taking care of your child. Also, make sure to bring toys that are child friendly.
What Age Is Best to Give Toys to Baby Toddlers?
The age of 4 months is the time when a baby becomes capable of grasping an object. Till the age of 6 or 7 months, they can transfer the rattle between hands. By the age of 9 months, the babies become fully developed to pick up any object like blocks and or any other toy. So, the best age to gift a toy to a child is 10 months to a year.