We have all heard, "All work and no play makes Jack a dull boy." But what if my child lags back in the practical world? What if he's only playing and not learning? These questions haunt us as parents, and we want to do as best as possible for their holistic growth! This article will take you through a list of 15 'kids activities near me' that can be fun and will also help in your child's physical and mental development.
You'd agree that in the pace of life and competition, our children undergo a lot of pressure from their peers, studies, and family. They get tons of homework, even during vacations! Can you believe that? Is that fair?
What if we told you that planning fun activities on weekends will not just entertain them but will also help them learn so much about the world practically?
15 Kids Activities Near Me
First, allow us to tell you why these are so important besides entertainment and giving your children a much-needed break! If you think your kids are reserved and they don't open up to you, hey there, this way, you can actually build your relationship stronger with your children!
Imagine laughing around with your child on a Ferris wheel! So much fun, right?
Here's a list curated with 'kids' activities near you
1. Fairs or Festivals
Rides like Giant Ferris Wheel, Break Dance Ride, Toy Train, and others are so damn exciting. It already makes us want to Google fairs and festivals around us right away!
Going on such rides with your children can be fun, and it will also make them realize that it's not always the expensive gifts that they have to cherish. Fairs and festivals are inexpensive but can give you memories for a lifetime.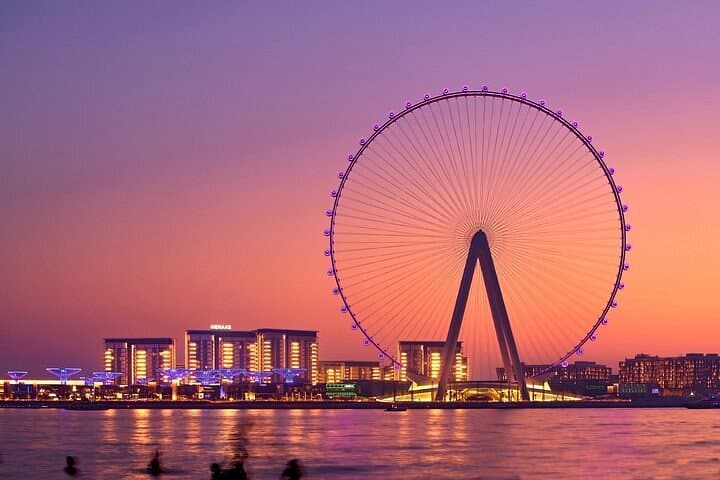 2. Beat the Heat at Waterpark
Find your swimsuits and get ready to beat the heat! This can be so much fun for kids, and this probably tops the 'kids activities near me' list and is never going out of fashion! These waterparks have so much business to do, right? But it can make your day and your bond beautiful as ever.
Don't forget sunscreen at home; you don't want to be tanned before a working day!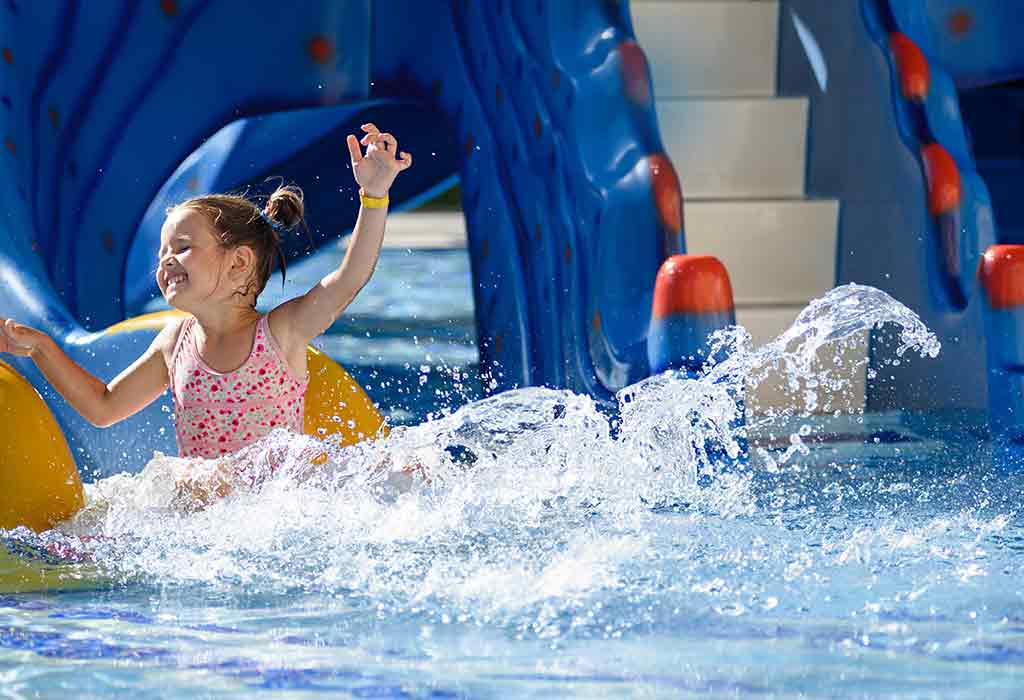 3. Lowkey Boat Ride
What better way than to go on a lowkey boat ride with your children? It is going to be a mesmerizing experience for your kid. Talk your hearts out, listen to your favorite playlists, plan your weekday ahead, and do not forget to enjoy the sunset. It already gives us a dreamy evening!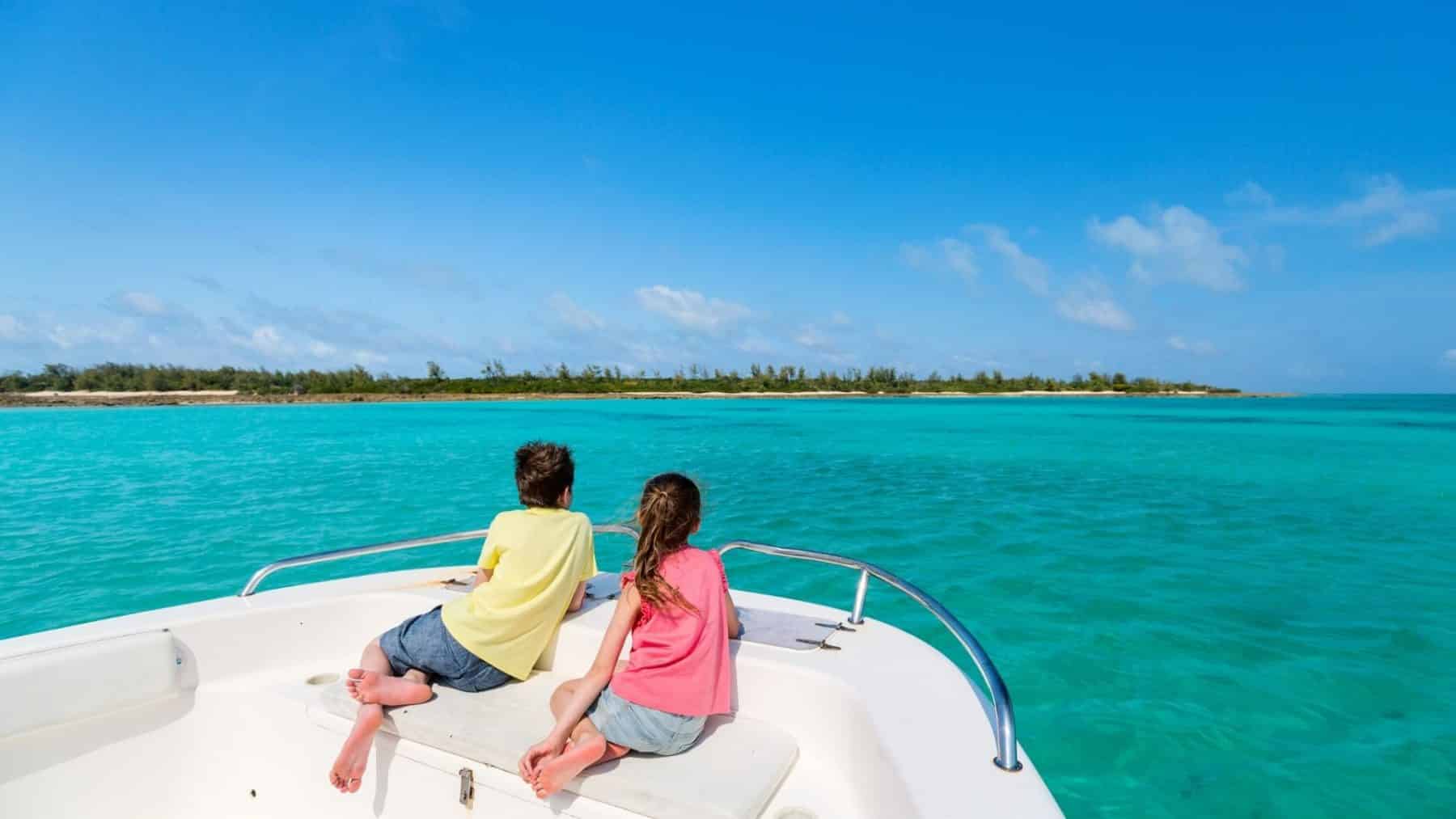 4. Museum Visit
Trust us; this can be supremely enriching for children. You can even buy tickets for them and leave them independently with some pocket money. The best learning experience they can get through this. Spending the money wisely, learning about everything that is around them, and learning greatly about historical events! From searching 'kids activities near me' to your kid telling you how wonderful their day was. That's a goal accomplished!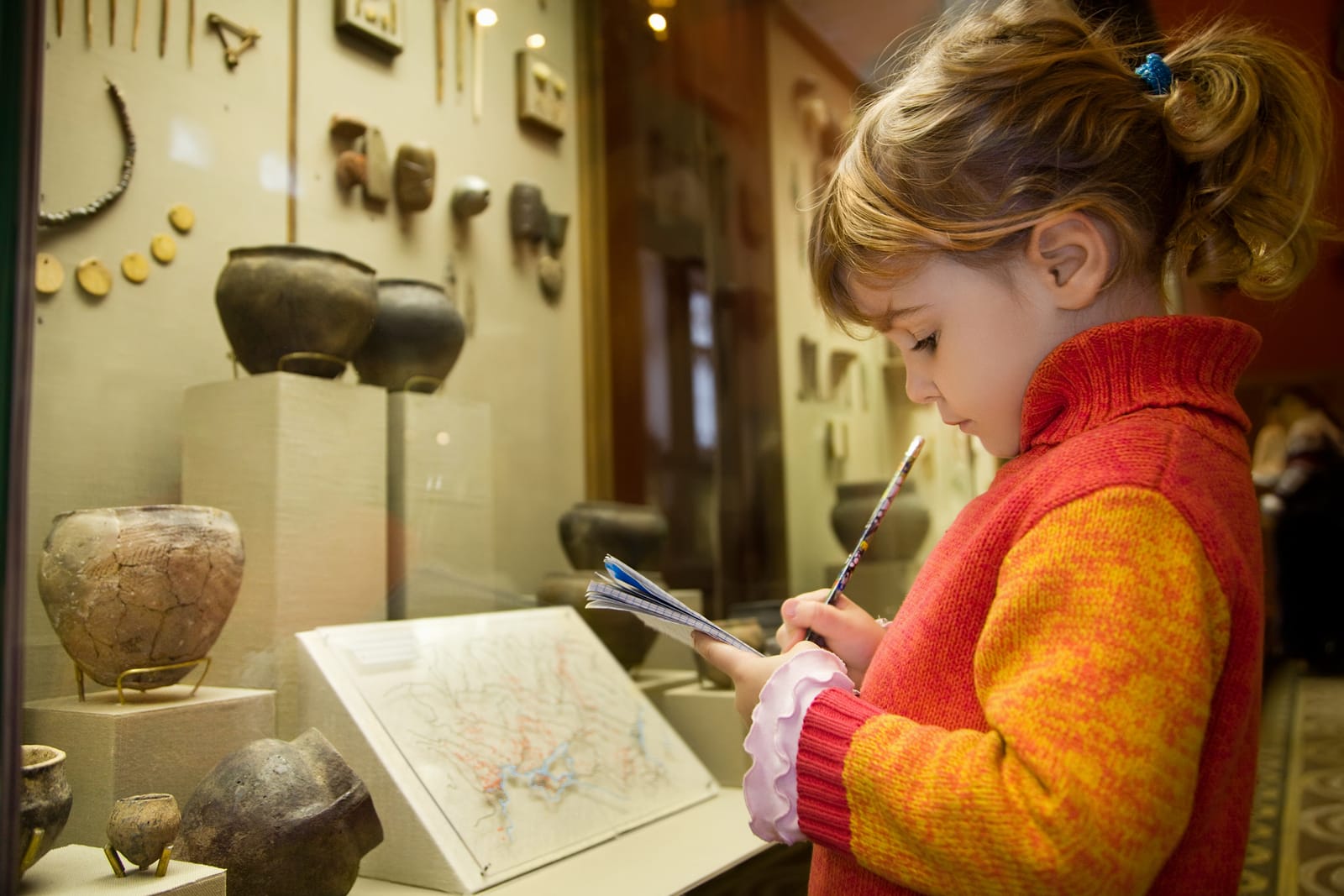 5. Nothing Can Beat The Arcade!
Let your inner child out! Forget everything and relive like a child. Sounds so much like therapy, no? Get a good amount of balance in your arcade card, and go on playing everything you can! Your child is going to love this version of you. Indeed, can anything be better than an arcade?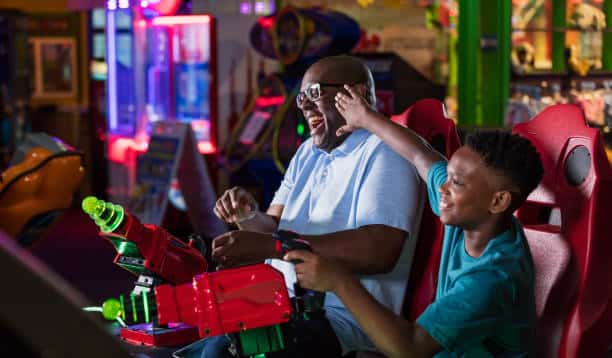 6. Visit the Zoo
Oh, so classic and evergreen! Pack your bags for a day picnic at a zoo. Staying around animals and giving them food is an altogether different level of joy. We've seen how children get excited when they're taken to the zoo. Try it for yourself and see how your kid's face lit up.
Things to Carry: Sunscreen, some dry food for your family, and some can be shared with animals as well, and hand sanitizers are a must. Also, no heels, please. Comfortable shoes are recommended; you never know when you have to run!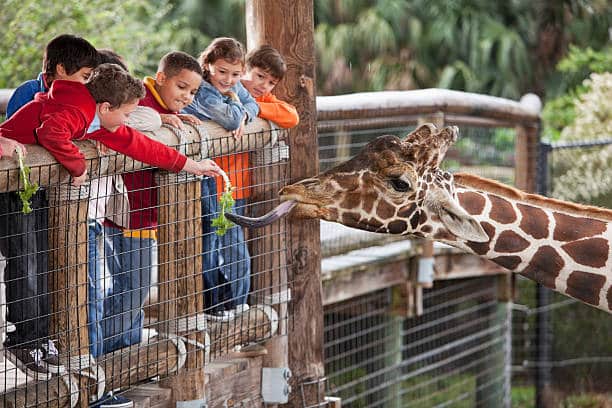 7. Watch a Sport at a Stadium
Why sit at home when you can watch your favorite players playing live? Watching a sport live can give you so much more experience than watching it on our television screens. Let's not be couch potatoes and book our tickets right now! Girl or boy, this is one experience every kid should have. Searching for 'kids activities near me,' near you or not, please take your children to a live sports event.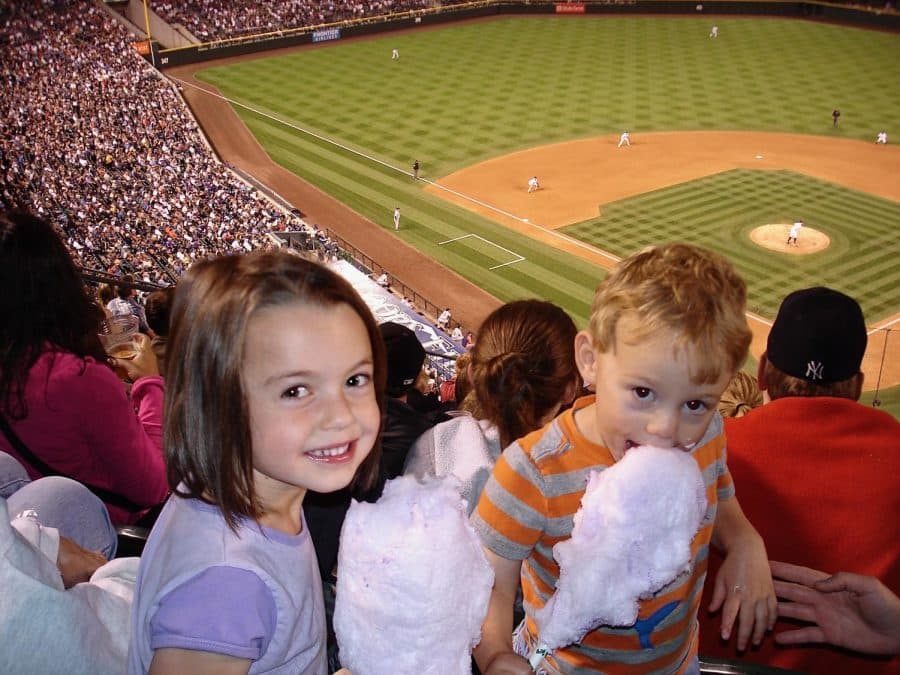 8.Attending a Concert
The OG plan and the perfect way to wind up your weekend just before work starts! Looking for 'kids activities near me', and this idea will top your list. Irrespective of age, we're sure you will love it with your children. Could it be any better than to vibe on your favorite songs of your favorite singer with your family? Sounds like a plan already! Check out your artist's page and get your early bird passes right away!
9.Workshop
You can make learning fun with wonderful workshops happening around you. Have you heard of coffee brewing workshops? If you love coffee like us, spend an afternoon at a coffee brewing workshop with your kids. In case coffee does not interest you, go for a makeup, instrument, or bakery workshop! That's what we call a day well spent!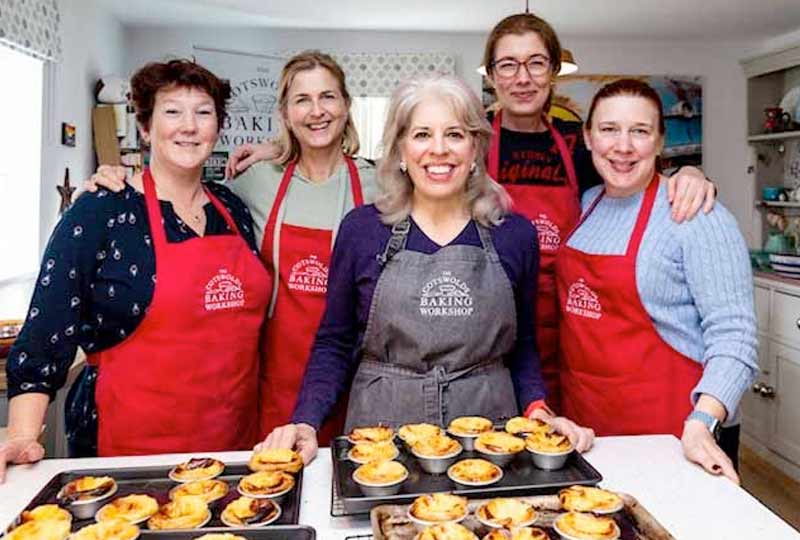 10.Sip and Draw
This is so much fun. We can't get over it! Just enroll yourself in a place where you get a canvas and are charged on an hourly basis. This could be lowkey, but it is fun and unlimited. Nothing can beat when you get to draw and paint a canvas with your child alongside sipping your favorite music. Please, collect your aprons!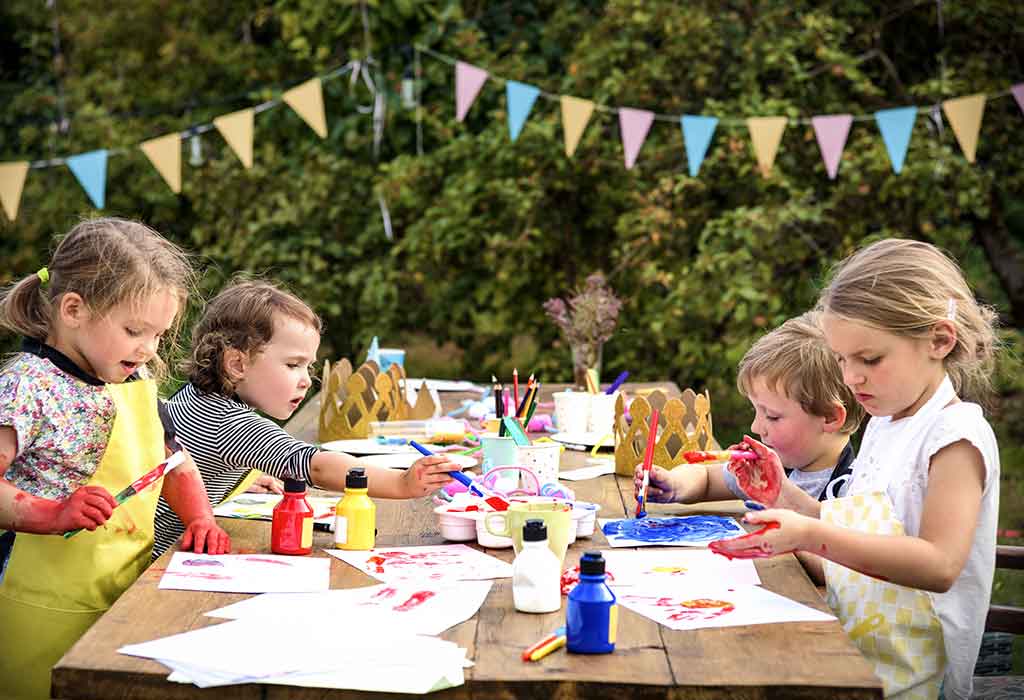 11.Camping!
Adventurous, exciting, and all things fun! If you're someone who loves adrenaline rush and your children share the same genes on this, Camping can be extremely thrilling. Keep all things aside from the 'kids activities near me' list and head for camping right away. Of course, you need a lot of planning, food, and games.But do not barter this for anything! Don't miss out on carrying a tent and mosquito repellent (it can save you big time)!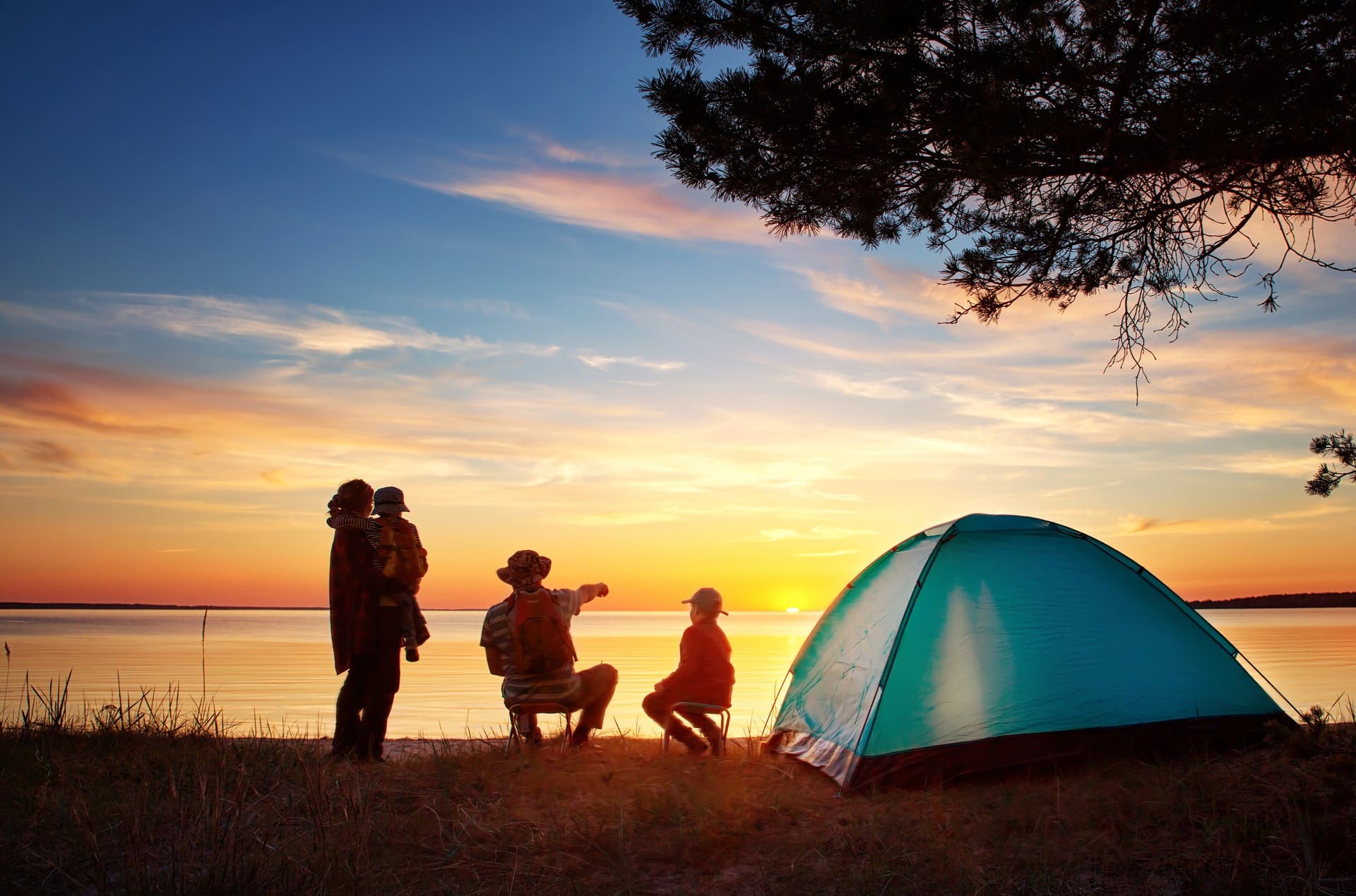 12.Go Karting
Little did we realize that running into somebody's car could be so much fun (only when it comes to Go Karting)! It makes you feel like you're at a racing course with helmets and knee pads on. Running into your child's car and falling while laughing out loud. What better way to call it a day?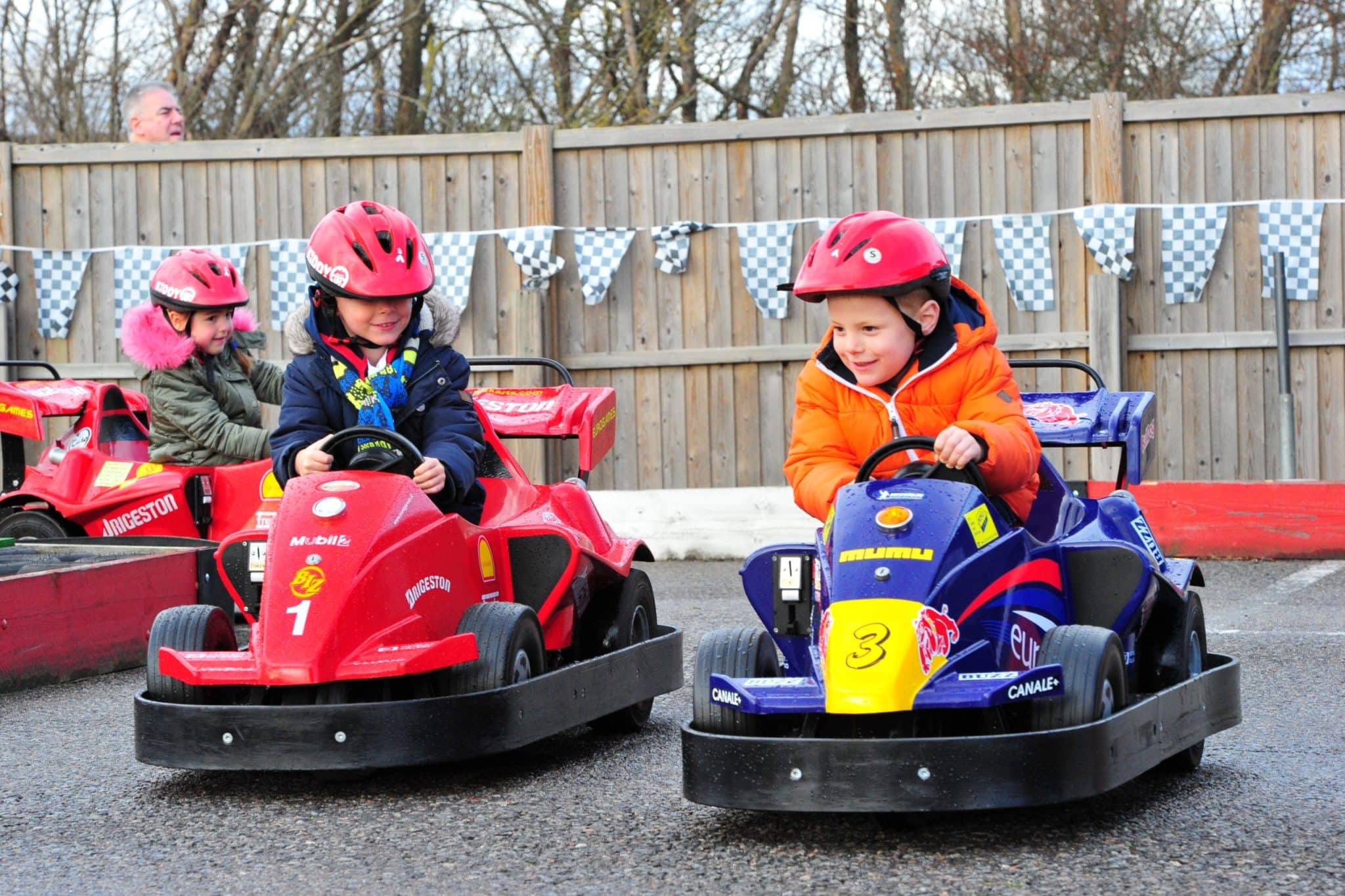 13.Cafe Hopping!
Good Food, Good Life! That's absolutely right. You would want to take a break from the kitchen yourself, and your child can eat junk for a day or two; it won't bring a mountain down! Relax, love food? Or you live for food, then just eat it and don't regret it! Shopping in the middle won't cause any harm. Take your children out for dates!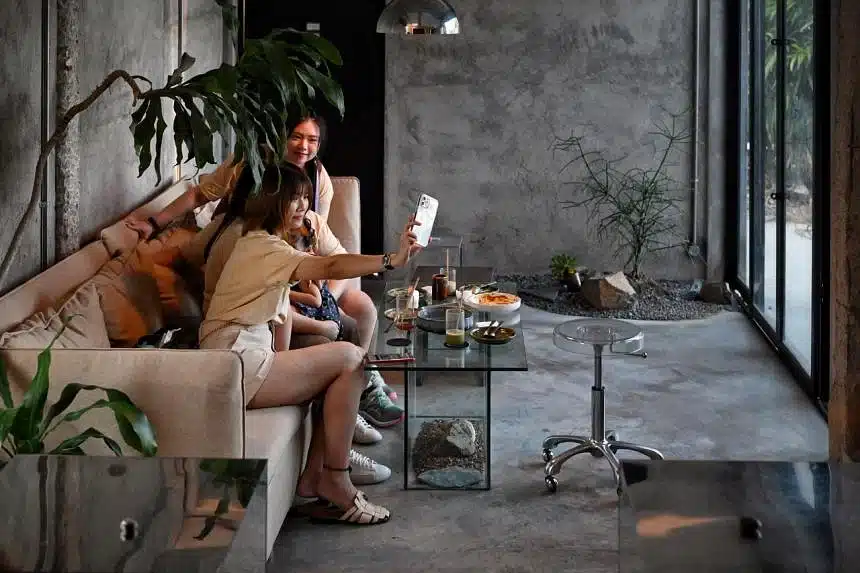 14.Games Night
If you're too tired to step out of home, call it a game night at home. After all, nothing can beat the comfort of your own home. Check out popular games from Google! You can play Heads Up, Housie, Ludo, Chess, Carrom, Dumb Charades, and so much more. Order food from outside and call over your cousins. What more could anybody ask for? Perfect night with a complete family under a roof! To top this, order food from outside, and you're all set for the party.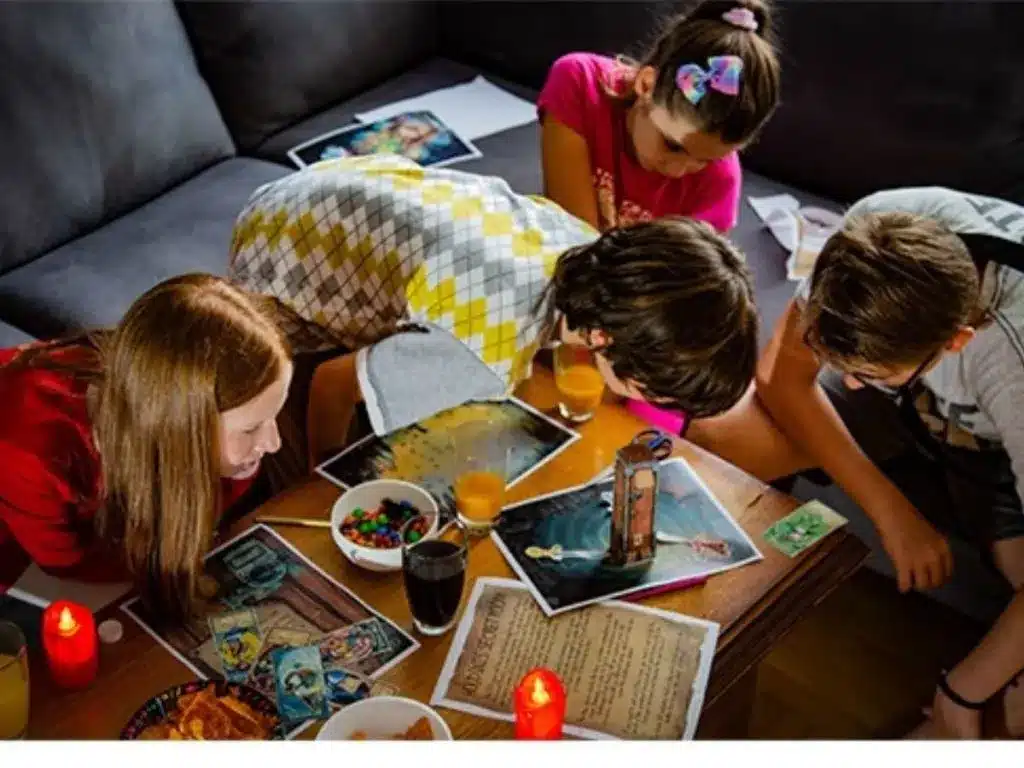 15.Act of Service
You might not find this on any other page, but this is the most important. It's essential for us to pay back our society, people in need, and the poor with even a little that we can. Go around your locality, provide water on a sunny day, distribute blankets to keep them warm on a winter night, and umbrellas to protect them from rain. Distributing food whenever you can, sharing, and care is the least we can do for the sake of humanity. If children who are going to nurture their surrounding later imbibe such qualities, it's a boon for society. Cleaning the environment is also a beautiful gesture.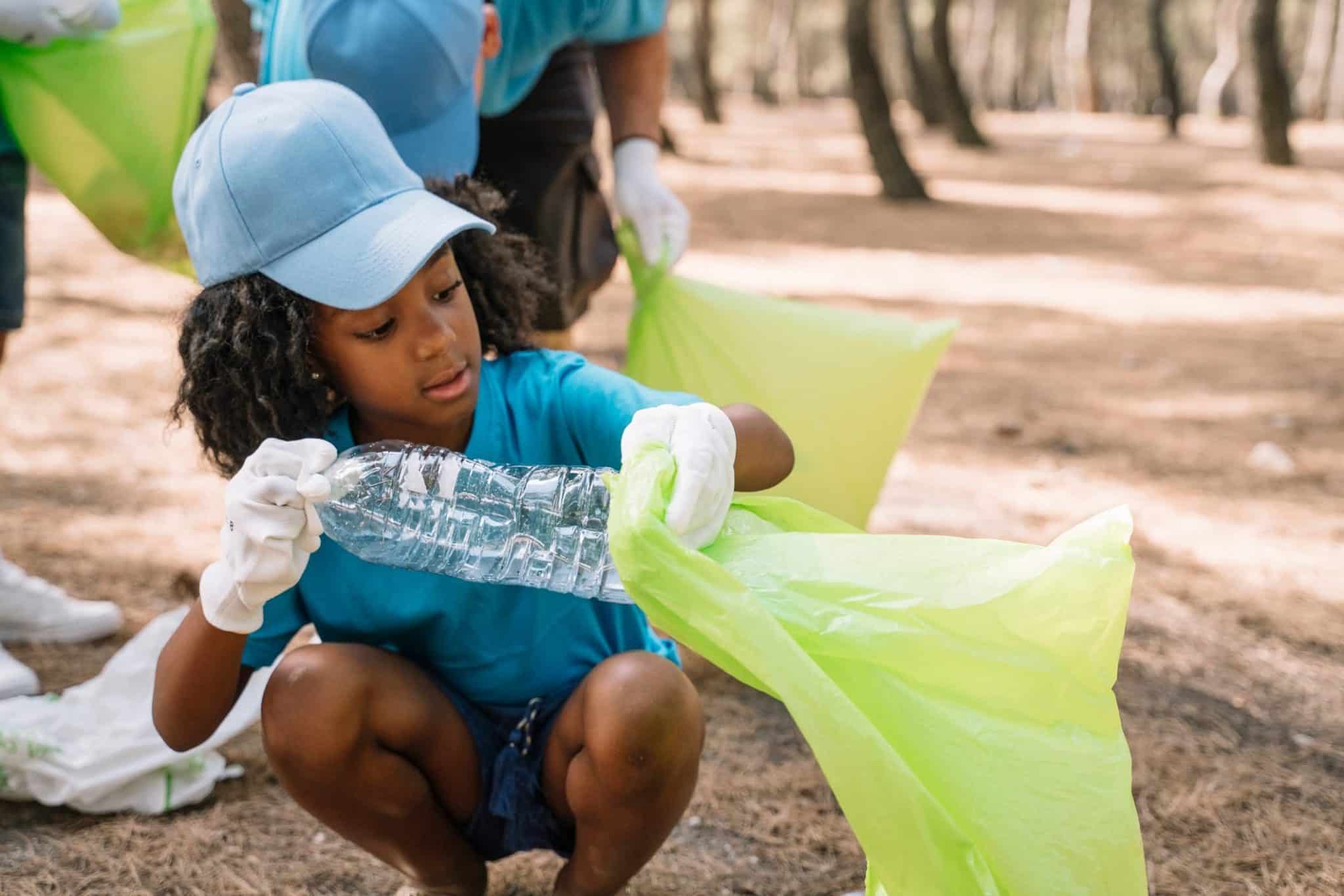 The list can be endless, but prioritizing what's more important for the growth of your child while having fun is what you have to decide.
Can't Get Over Yes Day!
While we speak about the 'kids activities near me,' we cannot help but talk about a movie we came across recently called 'Yes Day'! It's a 2021 dramedy that surrounds a family where a couple is married with three children.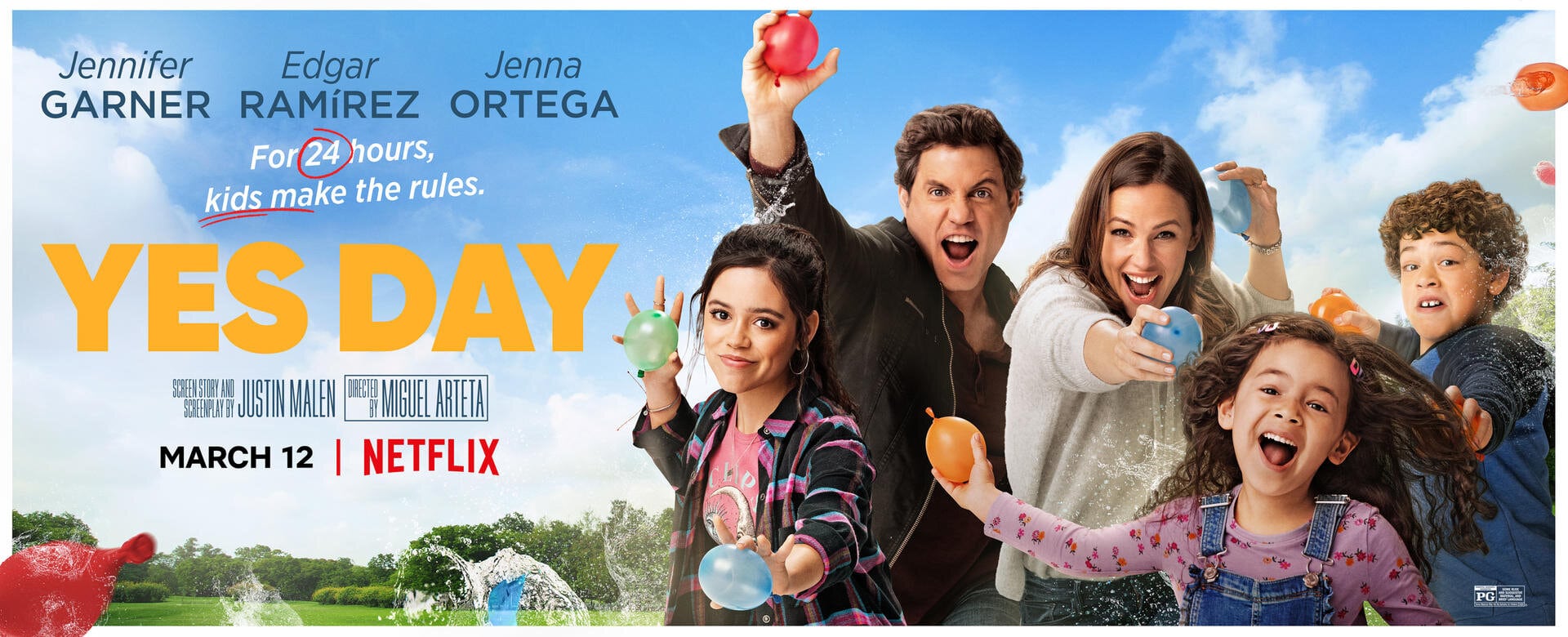 Initially, in the film, the kids often term their mom a dictator because, apparently, their parents always say no to everything the children want to do only because they are concerned for them. The parents, who were once very adventurous, have started saying no to everything. The movie then goes to an awesome strategy where their parents have to observe a yes day for an entire 24 hours. The movie revolves around one single day where the children are allowed to do everything they want only for a day! Sounds super cool, right? Watch the film yourself to know more!
Weekends Are Yes Day For Kids!
Allow your children to book tickets online; this will make them learn online payments and the concept of buying and selling. Ensure that they are making payments wherever you are going, give them a budget, and ask them to keep a note of how much and where they are spending.
This will help them tally the expense and stick to a specific amount instead of constantly asking for more money and overspending. Imbibe the quality of sharing and caring in them. These little learnings are extremely important for character building and go a long way.