Pregnancy is an exciting time for any woman. As you approach the seventh month of your pregnancy, you may wonder what to expect. Your third-trimester hormones, fatigue, and your brimming anticipation might wonder with every symptom or sign you see in yourself. Is it common or something that I should be concerned about?
Well, you needn't be worried if you have explored the knowledge of your third trimester and actually know what changes your body is going through and the developments of your baby.
This blog will open the Pandora's box of information you need in your seventh month of pregnancy. From symptoms, baby development, and a few tips and tricks, get ready to learn your journey.
Symptoms During Your 7 Months of Pregnancy
At seven months pregnant, you're well into your third trimester. As you step closer to meeting your baby growing inside you, you must be aware of the following symptoms.
1. Sciatica
When your uterus grows, it pressures the sciatica nerve, which can cause hip and lower back pain. If the pain starts in your lower back and moves down one or both legs, then it could be sciatica.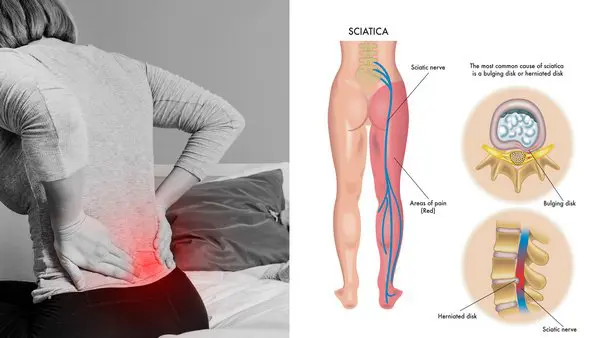 2. Braxton Hicks Contraction
Braxton hicks contractions are sporadic, irregular uterine contractions that help your body prepare for labor. They are often described as mild tightening or squeezing sensations in the lower abdomen and differ from true labor contractions.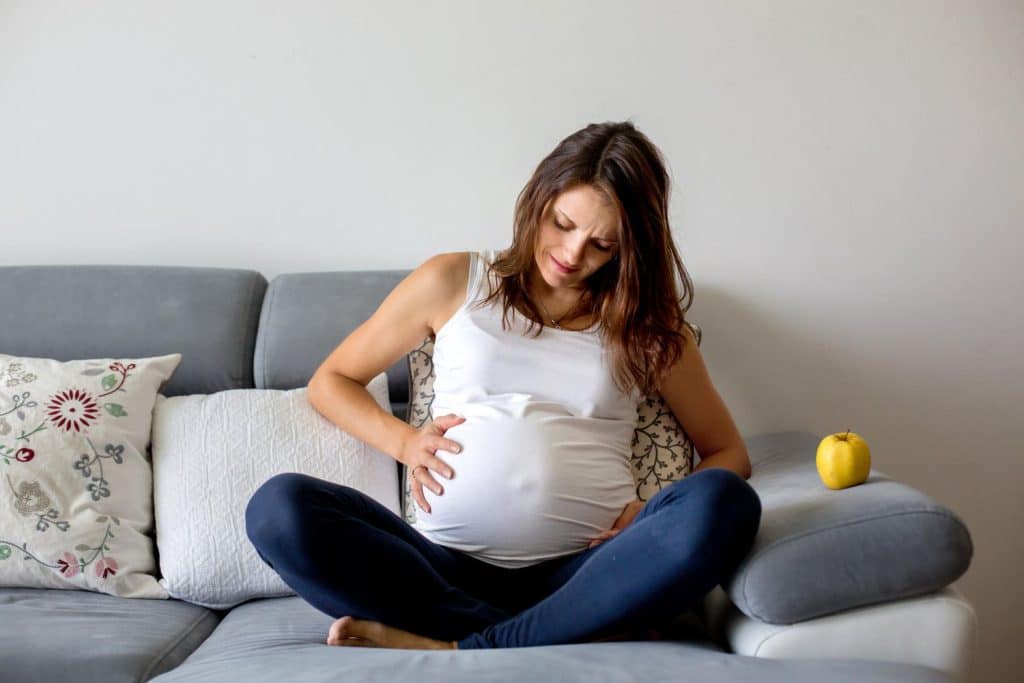 If you experience intense, regular contractions that don't subside with rest, it may be a sign of preterm labor, and you should seek medical attention promptly. When you experience Braxton hicks contractions, try changing positions or taking a warm bath to relax your muscles.
3. Shortness of Breath
As your uterus expands, it puts pressure on your diaphragm, making it feel harder to catch your breath. This is entirely normal during the later stages of your pregnancy.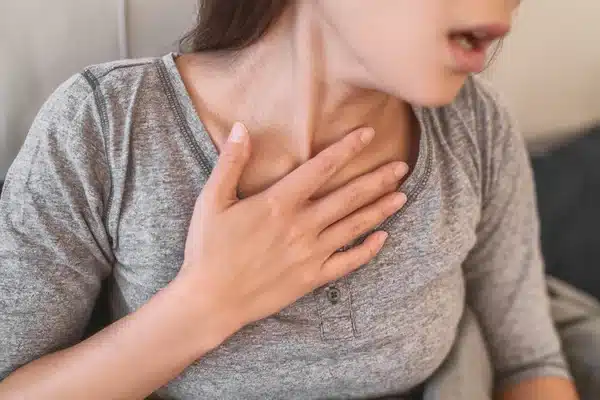 Practicing deep breathing exercises and maintaining good posture can help alleviate this discomfort. It's always advisable to avoid overexertion when you experience shortness of breath.
4. Backaches and Pelvic Pain
As your belly grows, your center of gravity shifts, putting extra strain on your lower back and pelvis. Hormonal changes, particularly the increased production of relaxin, also contribute to loosening your ligaments, making your joints more flexible but potentially leading to pelvic pain.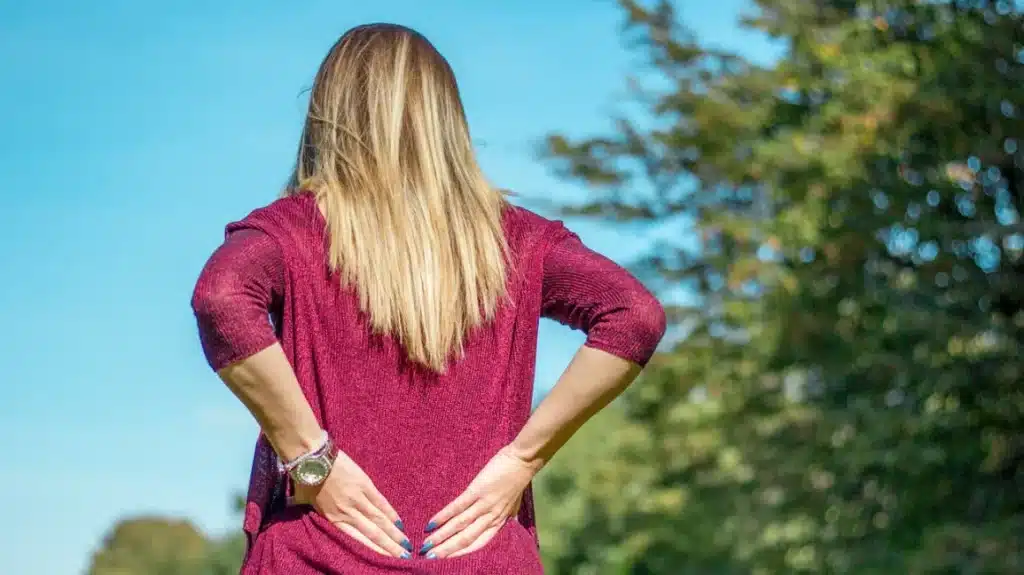 Gentle exercises, such as prenatal yoga, can strengthen your back muscles and provide relief. You could try some heat packs to help ease the pain; even warm baths would help.
5. Swollen Feet and Ankles
Swelling, or edema, is a common pregnancy symptom, especially in the third trimester. It occurs due to increased blood volume and pressure on the veins in your legs.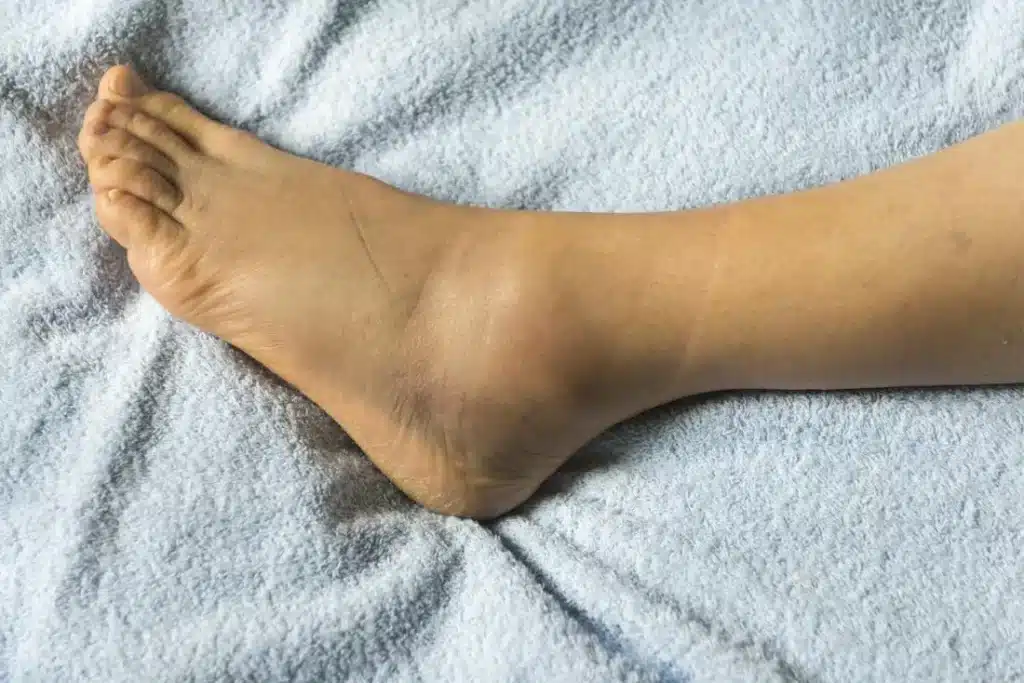 Elevating your feet when resting, avoiding standing or sitting for prolonged periods, and wearing comfortable, supportive shoes can help reduce swelling. That being said, try avoiding wearing tight-fitting shoes or socks with elastic bands, which do no good to your swollen feet and ankles.
6. Heartburn
Heartburn or acid reflux can occur as your growing uterus puts pressure on your stomach, pushing acid upward into your esophagus. Eating smaller, more frequent meals and avoiding spicy, greasy, and acidic food can help manage heartburn.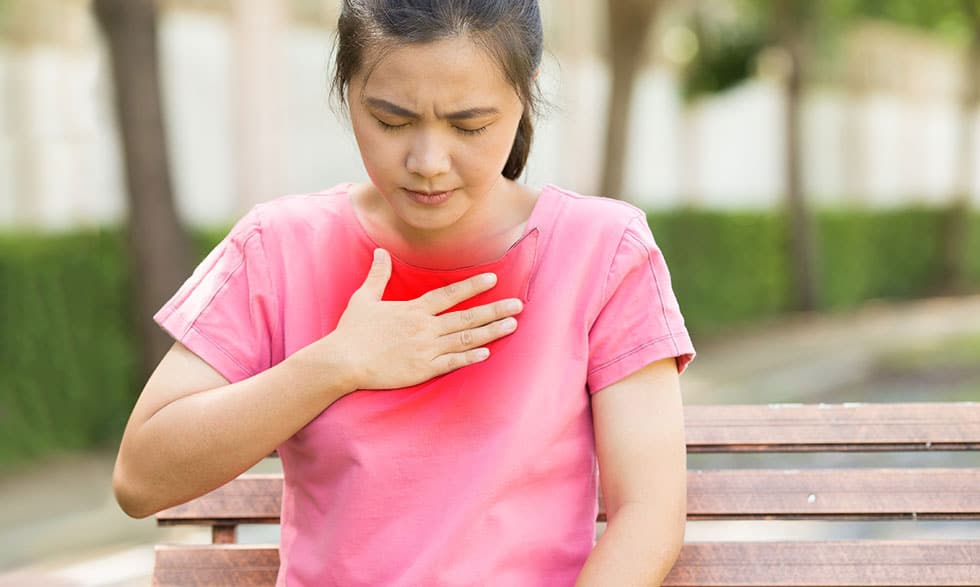 You can also try sleeping with your upper body slightly elevated. And always remember not to light down immediately after your meals. This can add more to your heartburn.
Baby Development at 7-Month Pregnancy
Your little one is undergoing remarkable growth and development during the seventh month of pregnancy. Let's explore the exciting changes.
1. Baby Growth by Size
By the end of the 7 months, your baby measures around 14 to 15 inches in length and weighs approximately 2 to 2.5 pounds. They are roughly the size of a large eggplant.
2. Increased Brain Development
Your baby's brain rapidly develops, forming billions of neurons and intricate neural connections that lay the foundation for future learning and cognition. During this period, your baby's brain grows significantly, and it can now respond to external stimuli, such as light and sound.
3. Lung Development
While your baby's lungs are not fully matured, they are now developed enough for the baby to breathe air in preparation for life outside the womb. Their lungs continue to produce surfactant, a substance essential for air sac expansion, making it easier for them to breathe independently after birth.
What to Expect from Your 7-Month Baby?
This section helps you discover your experiences as a mother with a 7-month-old baby in your womb.
Movements
Your baby is becoming more active, and you'll likely feel pronounced kicks, punches, and rolls inside your belly. These movements might be strong enough to be visible from the outside, allowing others to feel the baby's activity.
Responsive to Sounds
Your baby can recognize your and other familiar voices and may respond to external noise and music. You can engage with your baby by talking, reading, or playing music to stimulate their senses.
Hiccupping
Don't be alarmed if you feel rhythmic movements: they are hiccups, which are a normal part of your baby's development as their diaphragm strengthens. These hiccups are usually brief and harmless.
Tips and Tricks to Handle Your 7-Month Pregnancy
1. Stay Hydrated
Drinking plenty of water not only helps with swelling but also supports healthy blood circulation and prevents dehydration. Aim to drink at least 8 to 10 cups of water daily. This amount should exclude the hot beverages like tea, coffee, or milk and fruit juices you'd drink during the day. If you're working or stepping out, consider carrying a water bottle to remind yourself to drink fluids throughout the day.
2. Rest and Sleep
Ensure you get adequate rest by taking short naps and prioritizing quality sleep at night. As your bump grows, finding a comfortable sleeping position might be challenging. Consider using pregnancy-supportive pillows or normal ones to alleviate discomfort and improve sleep quality.
3. Attend Prenatal Classes
Prenatal classes offer valuable insights into childbirth, baby care, and postpartum recovery. They can help you feel more prepared and confident for the upcoming journey of motherhood. Additionally, these classes often provide a space to connect with other expectant parents, creating a support network during this transformative time.
4. Pack Your Hospital Bag
As you approach your due date, start packing your hospital bag. Include essentials such as comfortable clothing, toiletries, a phone charger, important documents, and clothes for the baby. For your baby, you can pack the onesies, receive blankets, and a going-home outfit. Being prepared way before the due date will help reduce stress when the time comes to head out to the hospital. You can even keep the hospital bag packed inside your car trunk to avoid carrying it when you are in pain.
5. Stay Connected with Supportive People
Pregnancy is not only physically challenging, but it does take a toll on your mental well-being as well. Having a strong support network can make a significant difference. Stay connected with supportive friends, family members, or other expectant mothers who can relate to your experiences. Joining online pregnancy forums or local prenatal classes can also provide an excellent platform to share your thoughts and receive valuable advice.
6. Prepare for Labour and Childbirth
As much as the nearing labor and childbirth date is overwhelming, preparing yourself with the right knowledge and information is crucial. Attend childbirth classes, where you'll learn about different birthing techniques, pain management options, and what to expect during labor. Understanding the process and having a birth plan in place can help you feel more confident and empowered during childbirth. If you don't think signing up for childbirth classes is not your cup of tea, even reading books about childbirth sure does help.
7. Bond with Your Baby
Take time each day to connect with your growing baby. Talk to your baby, read books aloud, and gently massage your belly. As your baby becomes more responsive to sounds and touch, these activities foster bonding and create a sense of closeness between you and your little one.
8. Maintain a Good Posture
As your belly grows, maintaining good posture becomes crucial for alleviating backaches and promoting overall comfort. Practice standing tall with your shoulder and back relaxed. Avoid slouching, Which can strain your back and cause discomfort. When sitting, use a chair with good back support and consider placing a small pillow behind your back for added comfort.
9. Do not Skip Self Care
Taking care of yourself is essential during pregnancy. Make time for self-care activities that bring you joy and relaxation. This may include pampering yourself with a warm bath, parlor sessions, indulging in your favorite hobbies, or spending time outdoors in nature. Prioritize your emotions, and don't hesitate to seek support from loved ones or professional counselors if needed. Remember, self-care is not something you do weekly or monthly. It's what you do every day. Allocate a solid 1 or 2 hours a day to sit by yourself, process everything, and do what brings you joy.
Conclusion
As you progress through your 7-month pregnancy, remember that every woman's experience is unique. Embrace the incredible journey, cherish the bond with your growing baby, and care for yourself with patience and love. As your body undergoes amazing transformations to create and nurture a new life, it's okay to have questions and doubts.
Don't hesitate to seek guidance from your healthcare provider, who can offer reassurance, advice, and medical expertise to serve as a support during this transformative period.
In addition to seeking support from the healthcare professional, you deserve all the love and support from your close ones; ask for help when the pregnancy hormones are too much to take. We wish you a healthy and joyous pregnancy journey as you approach the wonderful moments that await after childbirth.