While you are planning everything for your kid's party, you can not miss making the perfect party bags for the kids. Cake, balloons, and games are all okay, but at the end of the party, all the kids are desperately waiting for the party bags.
Kids no longer want just candy or a piece of cake.
Because of this, parents are now very creative with what they put in the party bags. Whether you choose a DIY project for party favors or purchase party bags directly from the store, the kids should be intrigued by them.
Searching for the right party bag ideas can take forever. Just so you can use your time to do other preparations, we bring you 30 of the best and most unique alternative kids' party bag ideas!
1. Give the Kids a Storybook Surprise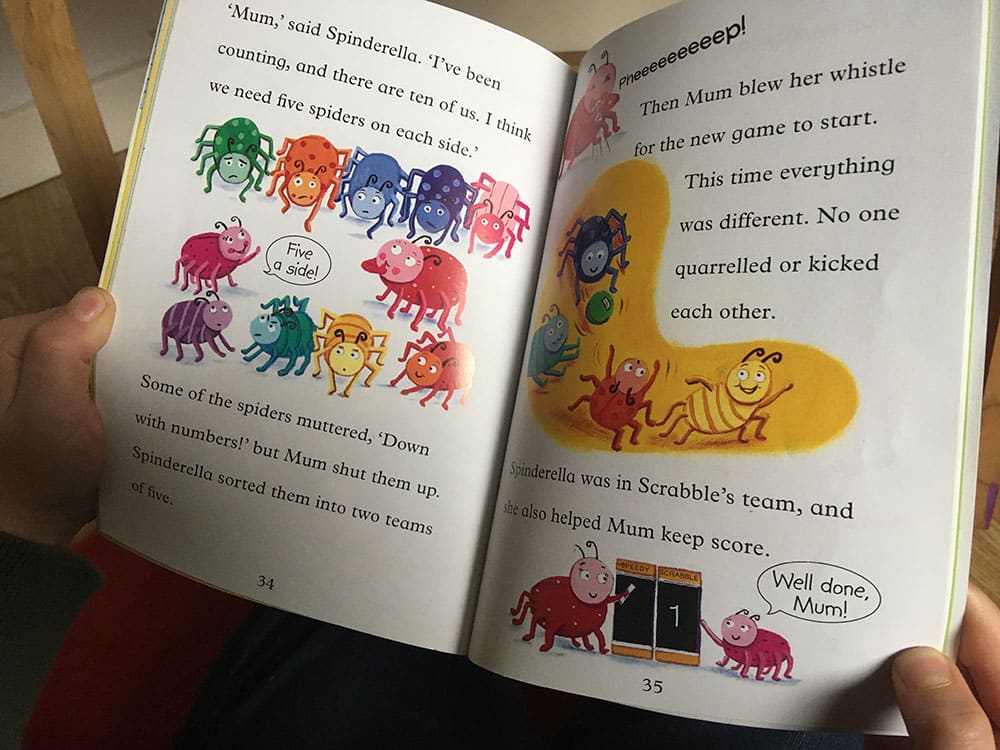 Kids love reading stories! If you are confused about party bag ideas, keeping a storybook surprise for the kids will enlighten them. Not only are you making it fun for them, but you are benefiting them by helping them enhance their language skills and vocabulary. Make your party bag something that intrigues them with storybooks that kids love. If possible, pack the fillers with their favorite storybooks.
2. Books that Educate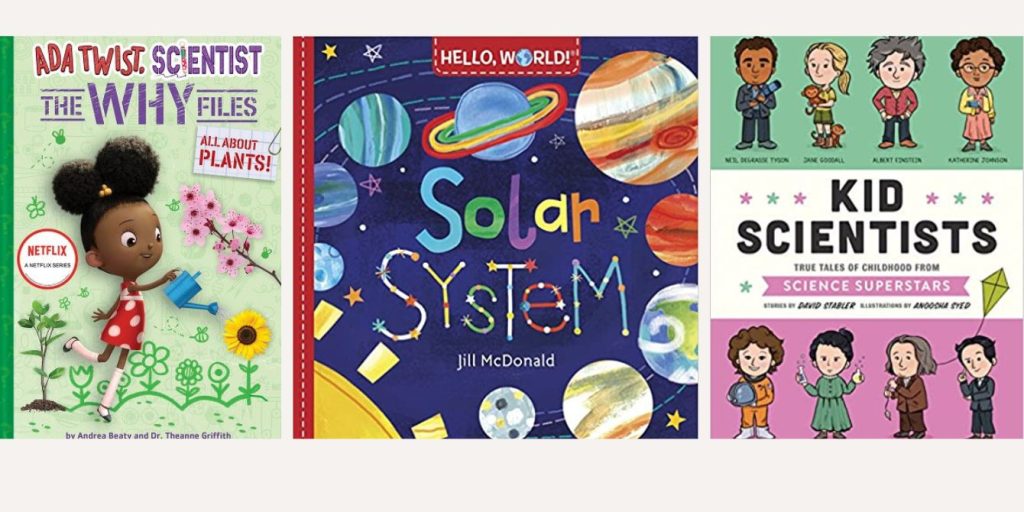 Storybooks are fun, but the parents will be grateful for the books you give as party favors to educate the kids. It does not have to be a book about in-depth knowledge of things. Choose books by selecting the right age group and make kids smart as they unbox your party bag ideas.
3. Mini Toys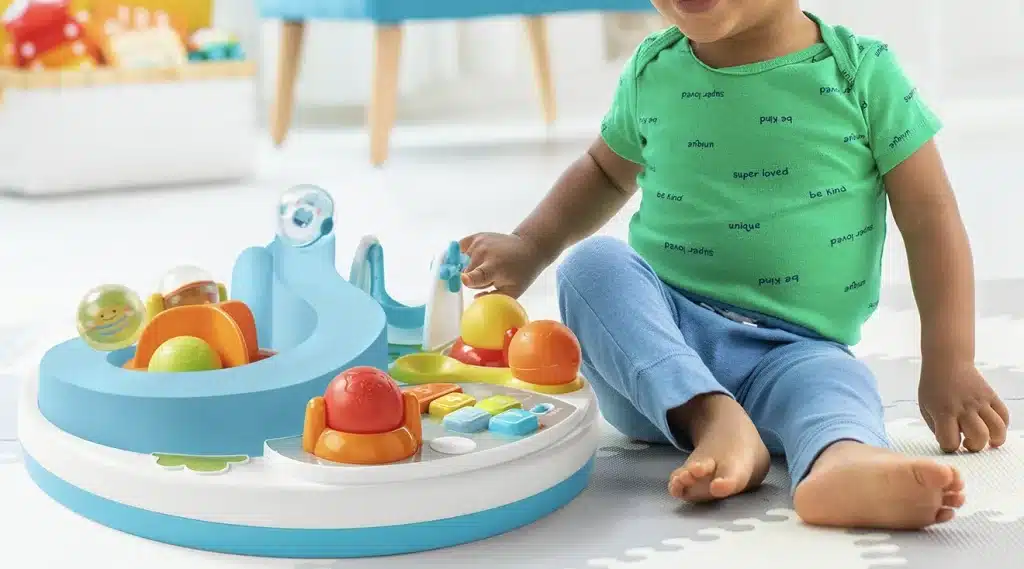 Every childhood story of an individual has its own list of toys. In simple terms, childhood is nothing without toys. To make your party bag ideas fun, toys can never be the wrong choice. Fill up the party bags with toys that kids can go back and play with. Mini toys as party bag fillers will be a reminiscence of the fun the kids had at your party.
4. Let the Children Do Good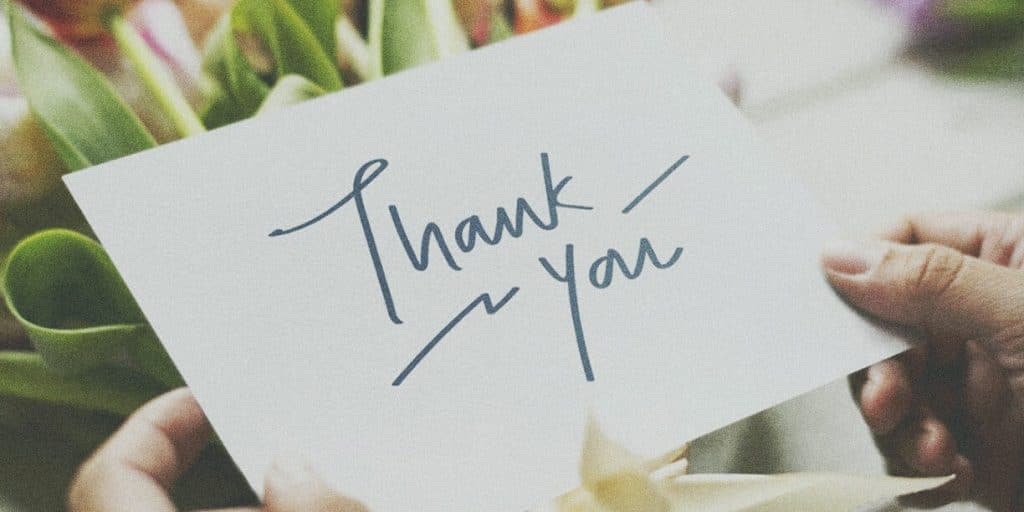 Many parents think that party bag ideas are a waste of money. If your opinion is the same, you really don't have to spend your money on party favors. Instead, spend the amount of your money as a donation to a cause you care about. If you are having a themed party, go ahead and donate for the same. For example, for an animal-themed party, make donations for animal welfare. If you do not like the idea of sending back your guests empty-handed, give them a handwritten note expressing gratitude for making a difference.
5. Temporary Tattoos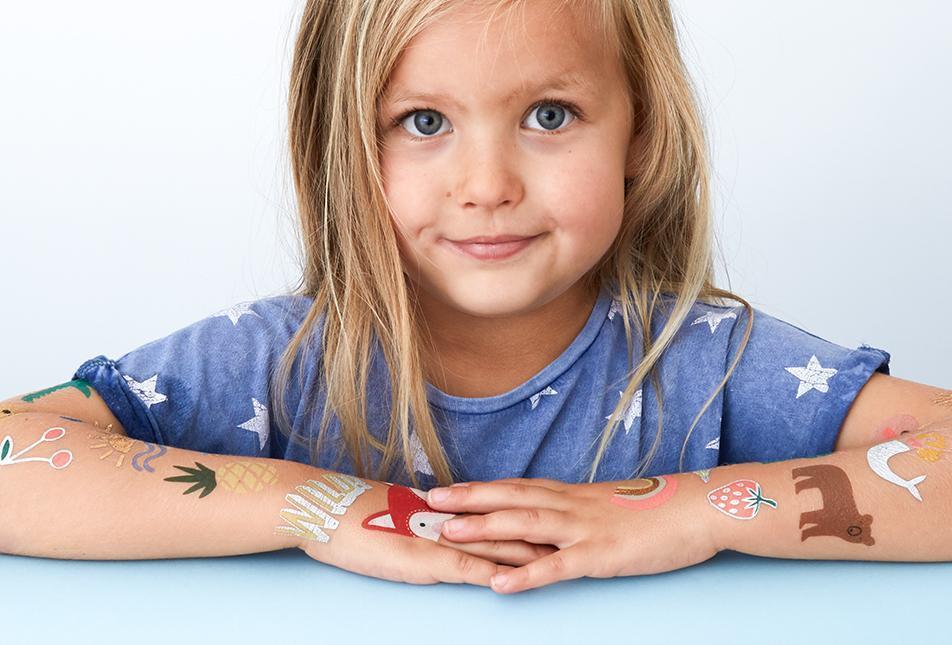 Child tattoos fascinate not only kids but also adults. The cute child tattoos make a great bag filler idea because it gives you a chance to make things fun for a kid. Add cartoon characters from what kids love watching or reading. Alternatively, you can customize each tattoo so that every child feels special as they leave your party. Selecting a tattoo that coordinates with your party is another way to select tattoos for kids.
6. A Personalized Cushion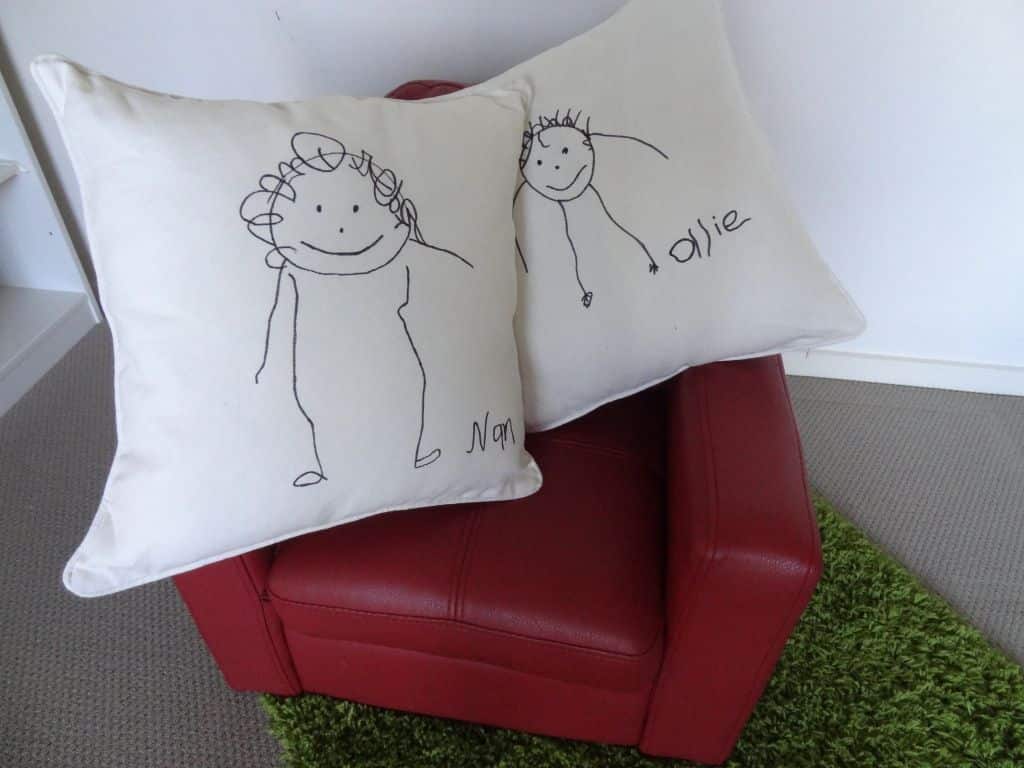 The kids didn't use a cushion at the party, but can it not be one of the party bag ideas? Well, yes! Go for customized cushions for the kids. There are so many ways to personalize a cushion, print their names, or draw a cartoon they like. You can also give it as an activity to the kids. Pack the cushion with fabric paint colors and let the kids have some fun with colors and make their designs when they get back home.
7. Craft from The Party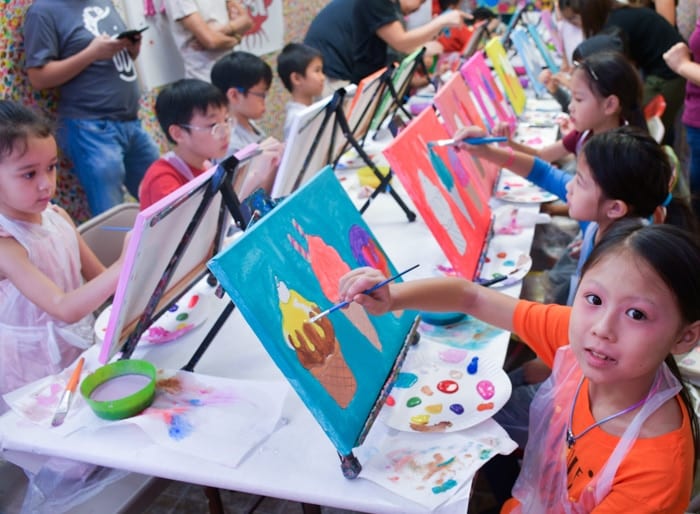 Craft activities are a fun part of the party for kids. Did you organize a similar activity just to make the kid's party a success? If yes, using the craft items made by kids is one of the smart party bag ideas. If you are not sure about what activity you should organize for the kids, here are some of the ideas. Making them paint a frame is a fun activity. Alternatively, fingerprint crafts, craft DIYs, or stone painting are some of the activities you can give a try.
8. Funny Fridge Magnets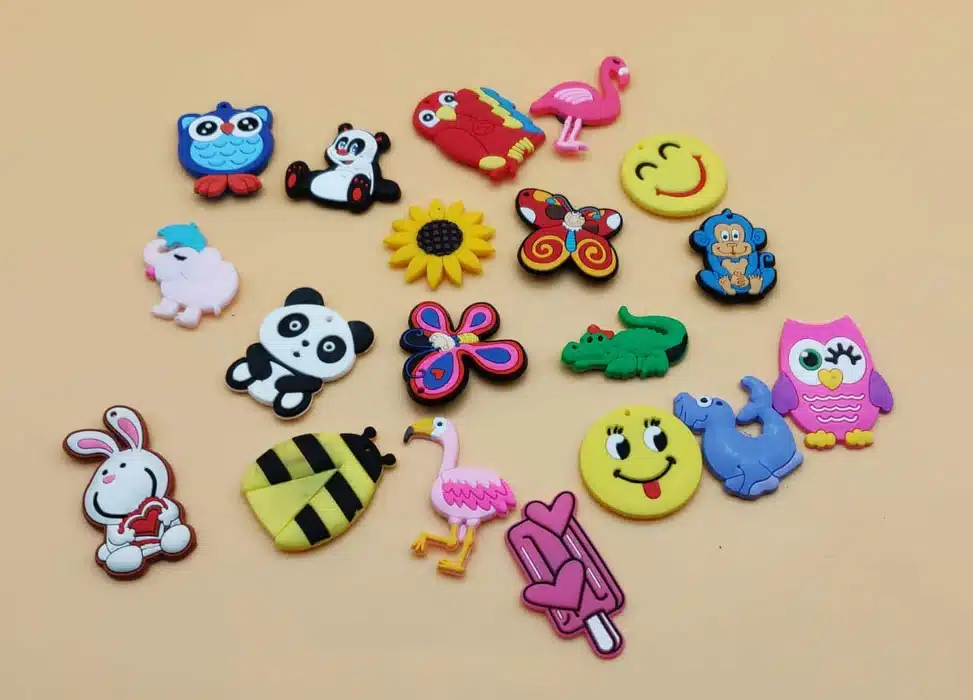 While fridge magnets come in handy for the whole family, choosing the funny ones will make the kids roll over with laughter. Fridge magnets pose a safety threat to young children. For this concern, it is not an ideal choice if your guests are aged below 3 years. Choose high-quality fridge magnets that don't break apart easily. To make it more fun for kids, gather all the kids and do a fun activity where the kids make their fridge magnets.
9. Something Sweet for The Little Guests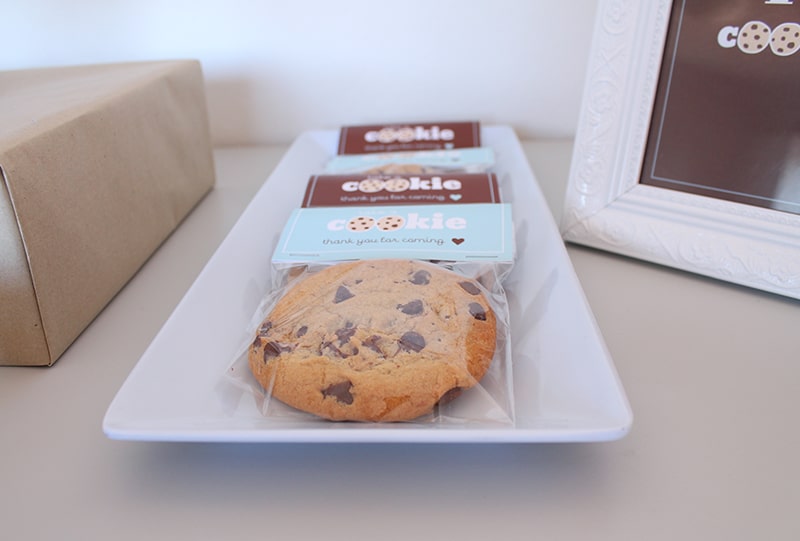 Candies and chocolates are not very healthy, with additives and too much sugar. If you still want a party favor the kids will love, cookies are one great option. If you love baking, making customized cookies can be a great way to appreciate the guests for attending the party. Pair up the cookies in a cute little bag, and the kids will love opening it. If you are not a baker or don't have time, local shops are your go-to alternatives.
10. A Personalized Towel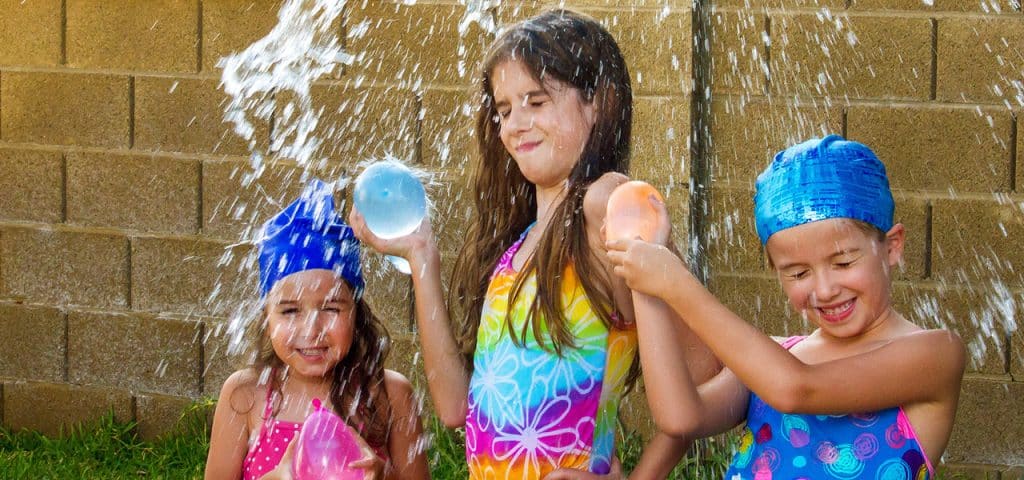 Did you organize a pool or water party? What can then be a better gift than a personalized towel for the kids? Online stores can make the task of personalizing towels easy. But with embroidery, you can add love as you personalize each towel. Add their name and an embroidered pattern to make it one of the best party bag ideas. Skipping personalization and just giving the towels is not a bad idea either if you want it to be easy.
11. The Party Bag as Party Favor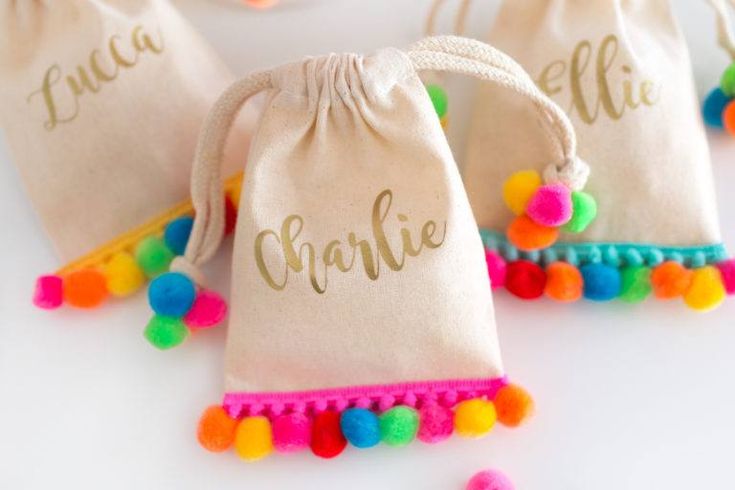 If you are looking for an affordable bag and fun party activity together for your guests, all you have to do is purchase a few plain fabric bags. Fill these bags with craft materials like pom poms, feathers, glitters, etc. The choice is to either plan an activity at the party alone or let the kids take it back & do it on their own. The little party guests can decorate heir party bags in a way they like.
12. Paint It Together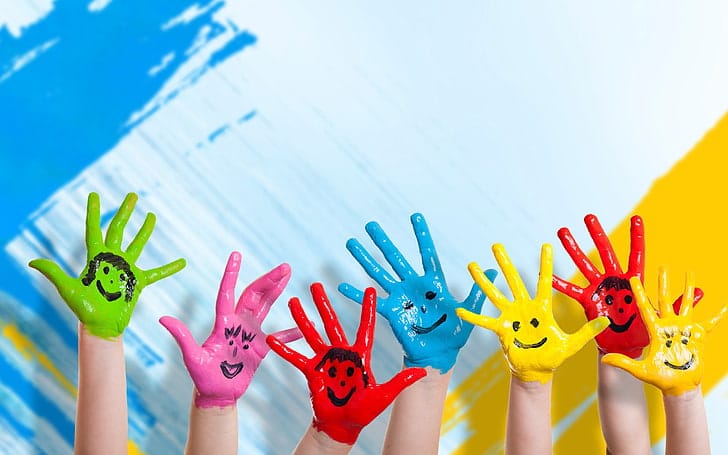 Painting together sounds fun at a kid's party, where you can see your kids brighten up with the paint colors. Sure, it is going to be messy, but also so much fun! Gather all the kids and ask them to paint and do your party favor. The kids can paint their cartoon characters or just handprint them together. Because it is going to be messy, make sure you have art aprons available for party bag ideas with art and paint!
13. Novelty Pens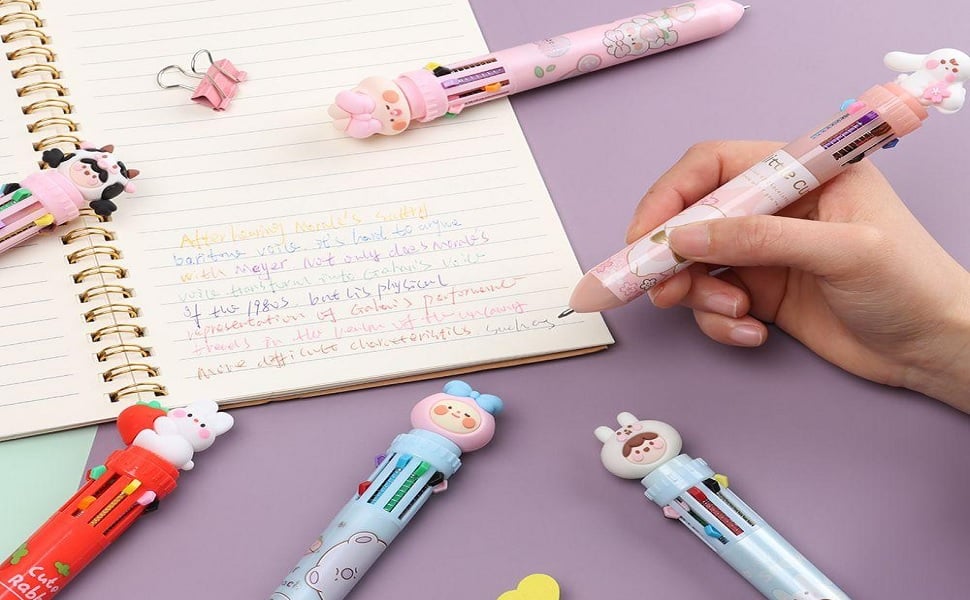 It is a challenge for parents to make their kids finish their homework or teach them. Kids want to play all day long. Using party bag ideas that make writing fun will make the problem go on its own. Novelty pens are perfect for gifting to children as a party favor because ordinary pens are boring for children. With your pens, children will never miss their study hours. When picking novelty pens, you have a choice of either picking pens with cute pen toppers or pens mimicking what kids love (like a banana pen or a unicorn pen).
14. Bracelets Made with Love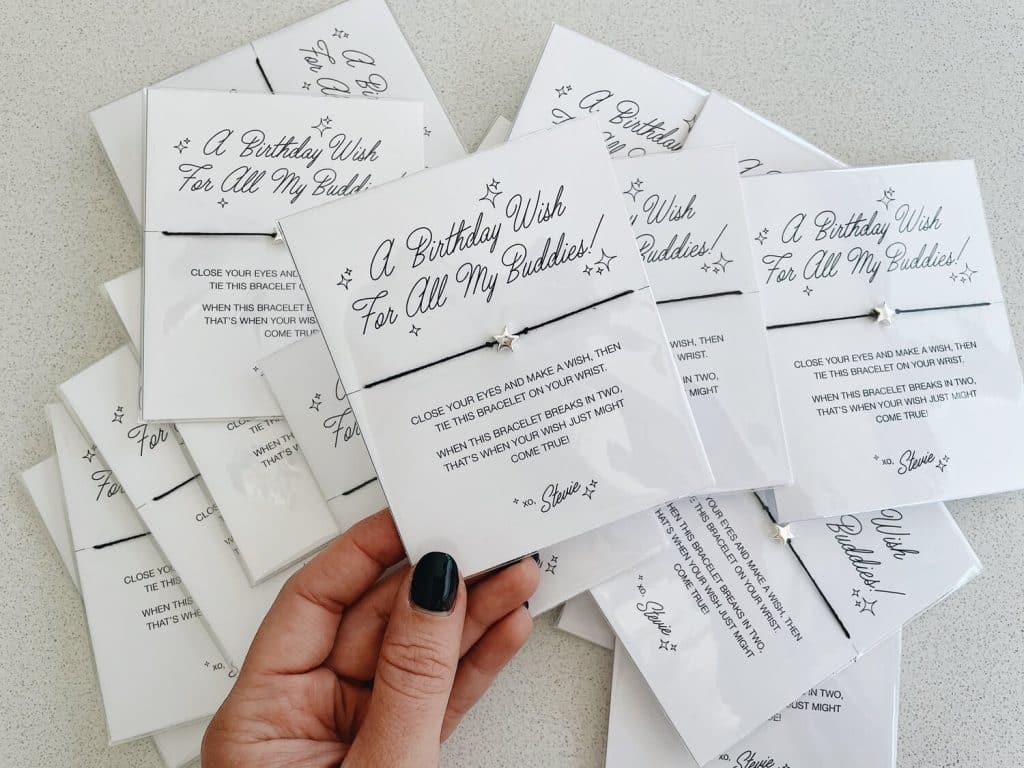 Party bag ideas don't have to empty your pockets. For party bag ideas that are affordable, make your own personalized bracelets for each of your guests. The bracelet, even with the simplest details, will look perfect on little hands. So you can make it using simple features like beads, diamonds, etc. To add personal details, purchase beads that have letters on them. To adorn it, print out cards with amusing prints and add a short note with bracelets for every party guest.
15. Sunglasses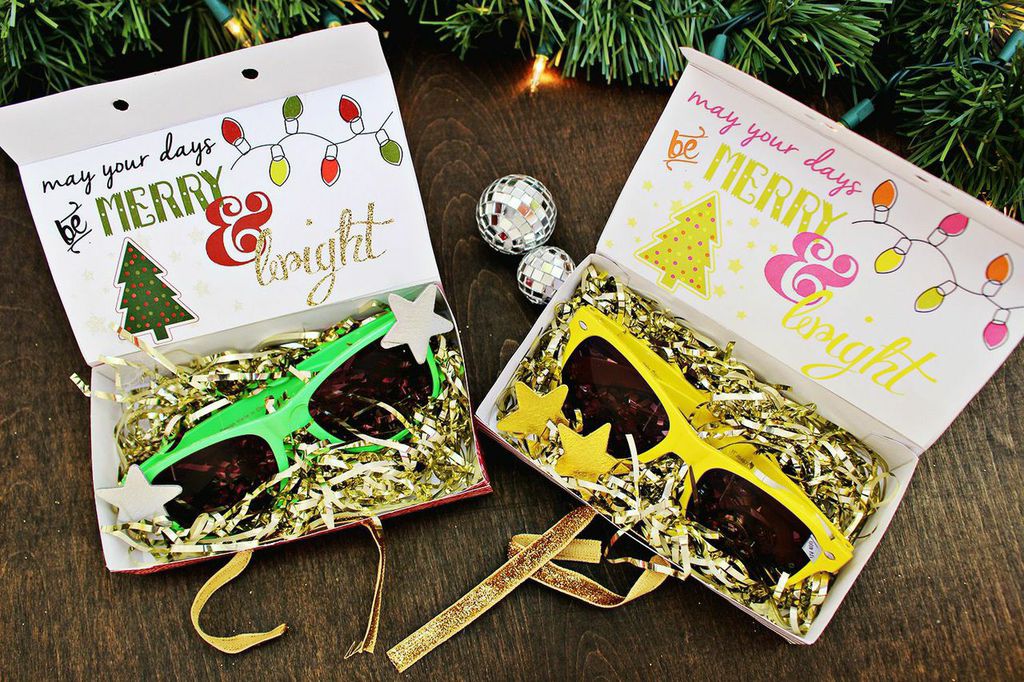 Sunglasses, perfect for any occasion, are one of the great and useful party bag ideas. Sunglasses are perfect if you are tired of putting traditional party favors like candies, chocolates, and balloons in your party bags. Sunglasses are less explored as a party favor, but they can come in great variety just like other party bag ideas. For example, you can go for bright colors with neon sunglasses or just stick to glow-in-the-dark sunglasses to keep it fun for kids. Customizable sunglasses with the names or a message to guests can be another great way to use sunglasses as party bag fillers.
16. A Plant Seedling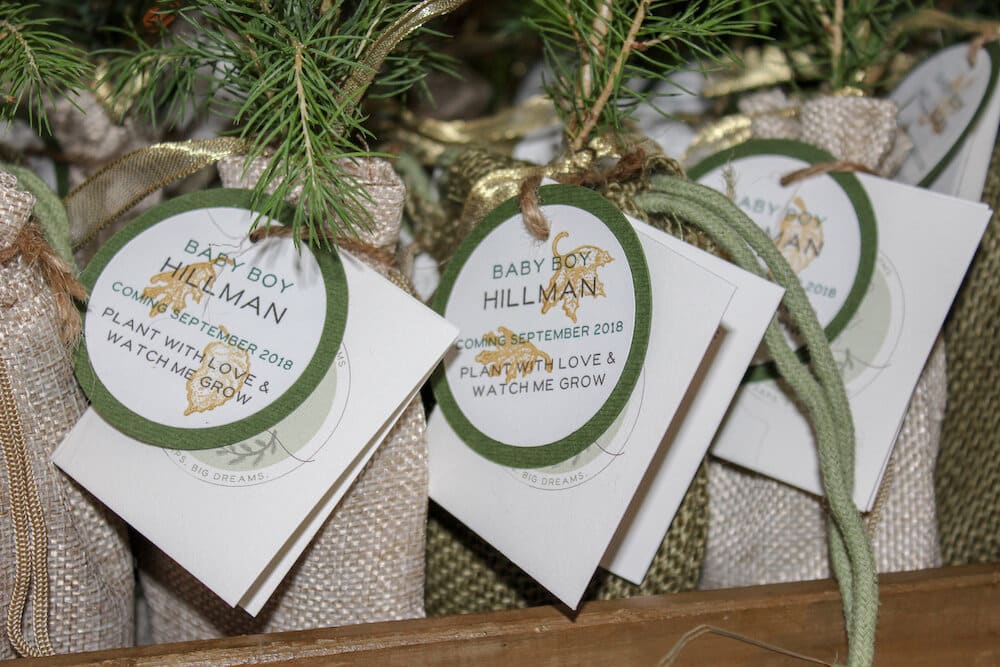 Give kids a magical experience with fun party bag ideas where you give plant seedlings for them to nurture. If you are doubtful about whether you should do it or not, we assure you it will have a positive impact on the child. Growing & nurturing a seed will help the child to learn patience. And it is not just about patience, but by caring for his plant; a child will also remember days, weeks, and months, helping him to gain an understanding of seasons. So, it is not just a favor but a learning experience for them. When giving a seed, add a guide for the kids.
17. A Pencil Kit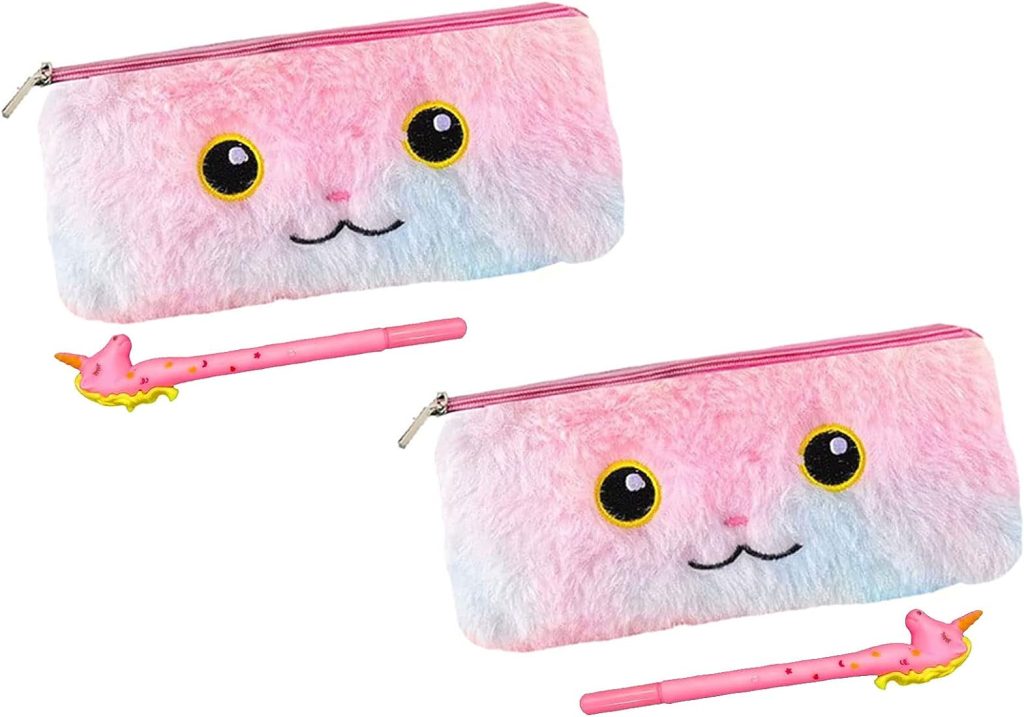 Homes with kids are a definite mess. To help make it a bit less of a mess, add pencil kits to your list of party bag ideas so they at least organize their stationery items together. And who knows, a cute pencil case might inspire the kids to study more! Choose prints wisely; you surely don't want a kit with a princess print ending up with a 10-year-old boy. The print should be age-appropriate, else the kids will never use it!
18. A Set of Crayons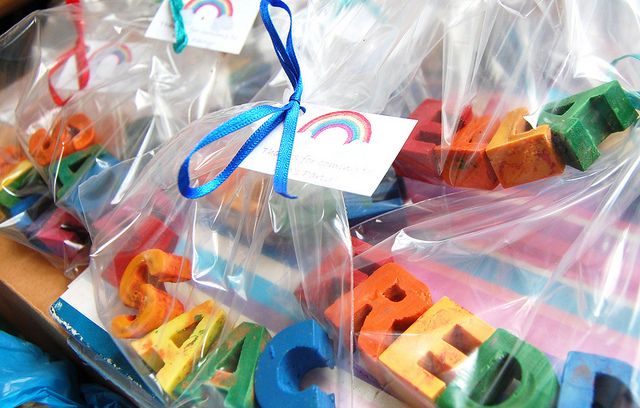 Kids are always experimenting with new things. Let your party bag fillers help them to incline a bit towards the creative side by adding a crayon set. Crayons will inspire them to try and paint, enhancing their creativity and helping them to widen their perspective. Lastly, who doesn't like kids doing something productive? Pick crayons that will intrigue the kids. For example, crayons with the shape of different animals will do the perfect job!
19. A Set of Gloves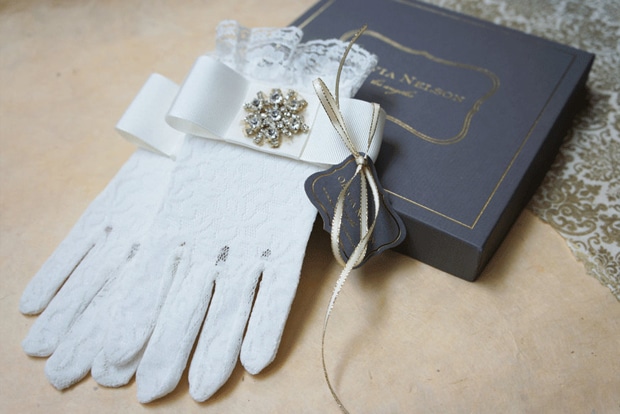 Is your party organized in winter, probably a Christmas party? Well, it doesn't necessarily have to be a Christmas party. Even for a winter birthday party or an ice skating-themed party, selecting the right party favors can be tough. The best party bag filler for winter is nothing but a cute set of gloves for the kids. Gloves come in different designs and colors, so you have unlimited options. For pairing it up with the theme, choose gloves with prints that resonate along with the party theme.
20. Keepsake Tins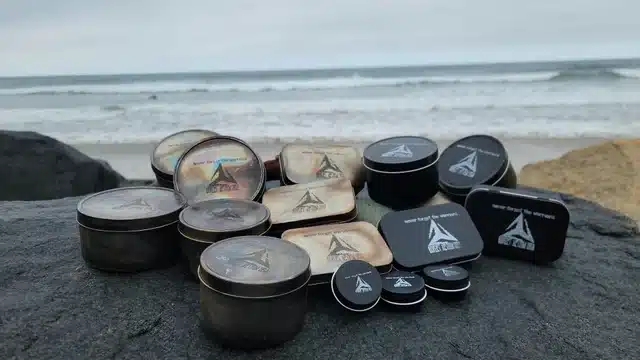 Using keepsake tins as party bag fillers is one of the mindful party bag ideas. The kid can use it to keep his little treasures in the boxes. For a personalized gift, put a name on each keepsake so that kids smile when they see their names there. Additionally, if empty keepsakes are not your thing to go on with, there are so many items you can fill it with. Put candies and chocolate for the kids. You can also put a few useful gifts for the kids, like a pencil set, mini craft set, or toys. If you can't purchase anything, follow the traditional way and fill up some birthday cake in the keepsakes.
21. Face Glitter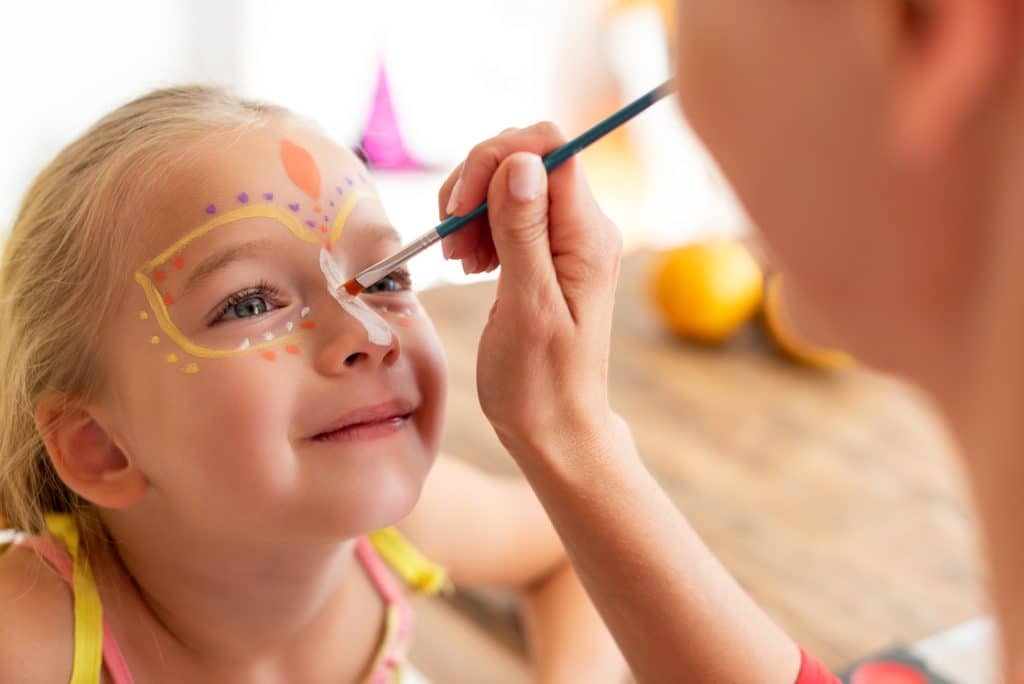 If one thing you can do right, it will be to motivate young kids to try
Kids are impressed with a little bit of sparkle and shimmer. Face glitter is perfect for adding sparkle to your face and creating designs. This helps the kids to be creative. As the sparkle of glitter is added to their face, you can see the kids being mesmerized. But the concern with most of the face glitters is that they can trigger the soft skin of kids. For this problem, use glitters that are eco-friendly and don't have adverse effects when used on the skin. For example, this Eco Face Glitter, made using a base of Aloe Vera, is perfect for providing nourishment to the skin rather than being harmful.
22. Craft Kits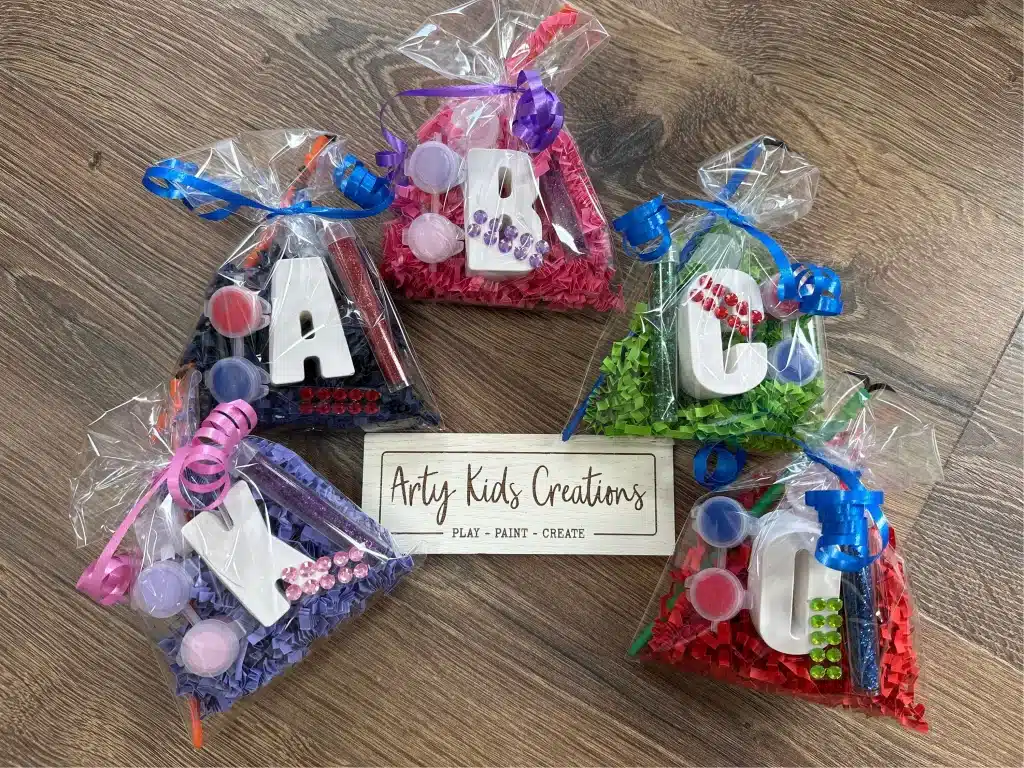 new, useful things. Craft kits make one of the best party bag ideas. Individually pick different craft items and make your bags. Alternatively, choose pre-made craft gifts from stores to save you time. Your craft kit can contain a set of pencils, crayons, paint colors, scissors, craft paper, and anything you want. Add a guide to help kids make the best out of craft items you give them.
23. Slime Putty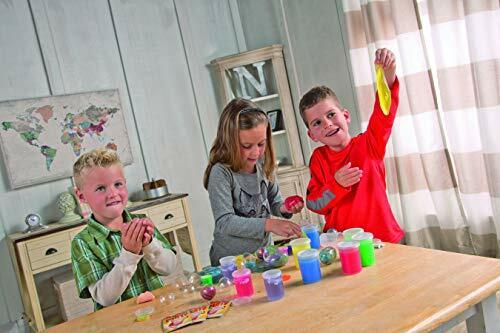 If you want the kids to have hours of fun without getting bored, slime putty is definitely going to work. The soft slime can be pulled, folded, stretched, and the kids will enjoy it. It also helps in regulating the emotions of the child, releasing them from negative emotions like sadness, anger, and anxiety. It is suitable for kids above the age of 6. While it is fun for grown-up kids, for young babies, it has a choking hazard. You should avoid this if your guests are babies, but if you insist on giving it as a bag filler, make sure you tell the parents to supervise.
24. Squishy Stress Balls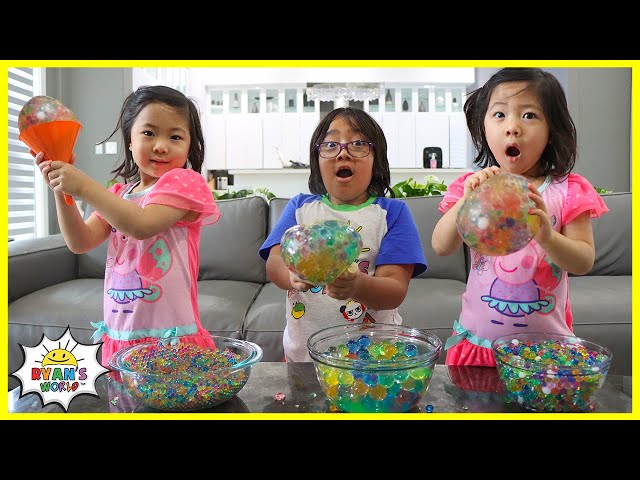 Balls are kids' favorites. A child is fascinated by a ball that is continuously moving forward on its own. A colorful set of squishy stress balls is suitable for all. If we are honest, even adults love it as a stress-relieving toy. The balls are lightweight and small, which doesn't make it a hassle to be carried around by the kids. For growing kids, the balls can help them stay focused on their tasks.
25. Keychains as Party Favors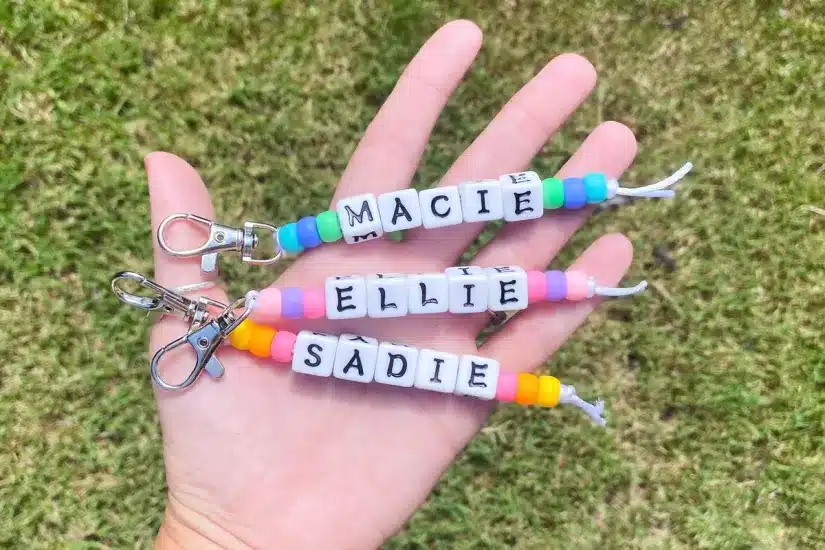 For that last-minute shopping for party favors for kids, a keychain can be your savior. Keychains, being a sentimental & versatile gift, will definitely make your party guests happy. Online stores and local shops are both great places to purchase key chains. If you are buying it online, check the shipping details to ensure delivery is not too late.
With key chains, you can coordinate with the party theme, or you can choose key chains with cartoon characters that the kids are definitely going to love. Personalizing the key chains is also so much easier. Choose key chains with names or name initials if you are looking for personalized gifts for the party.
26. Mini Magnetic Drawing Board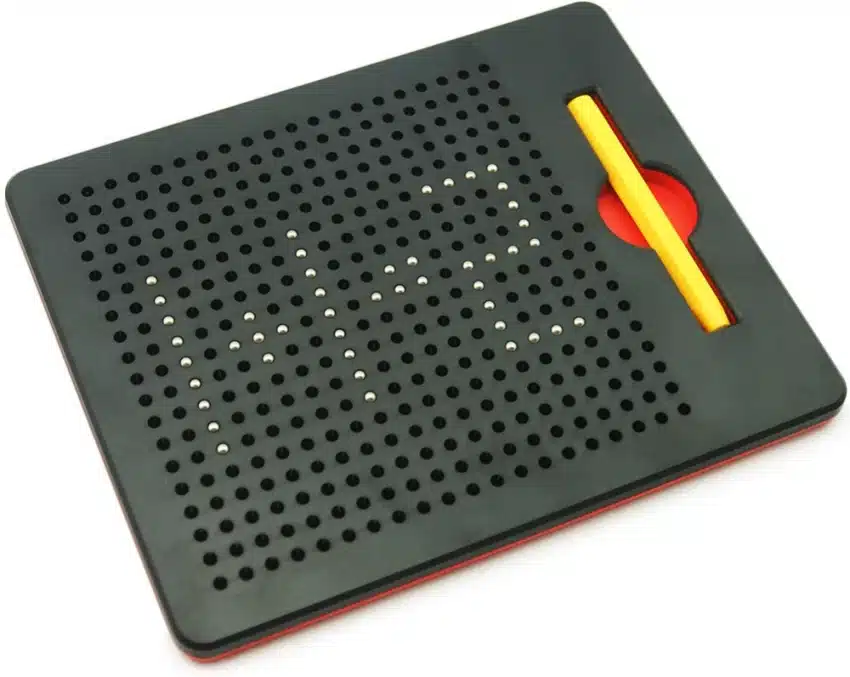 If you don't know what to use for party bag ideas, mini magnetic drawing boards are one option for you to try. Why is it the best? Because kids can doodle with a pen on the attached writing pad, which is erasable. The size of the boards fits the party bags, so there is no inconvenience at your end. The pens are attached to the boards, so the parents don't have to worry about kids losing their pens. The fun with these drawing boards never ends because the small size makes it easier for kids to carry them anywhere they want to.
27. Video Game Keychains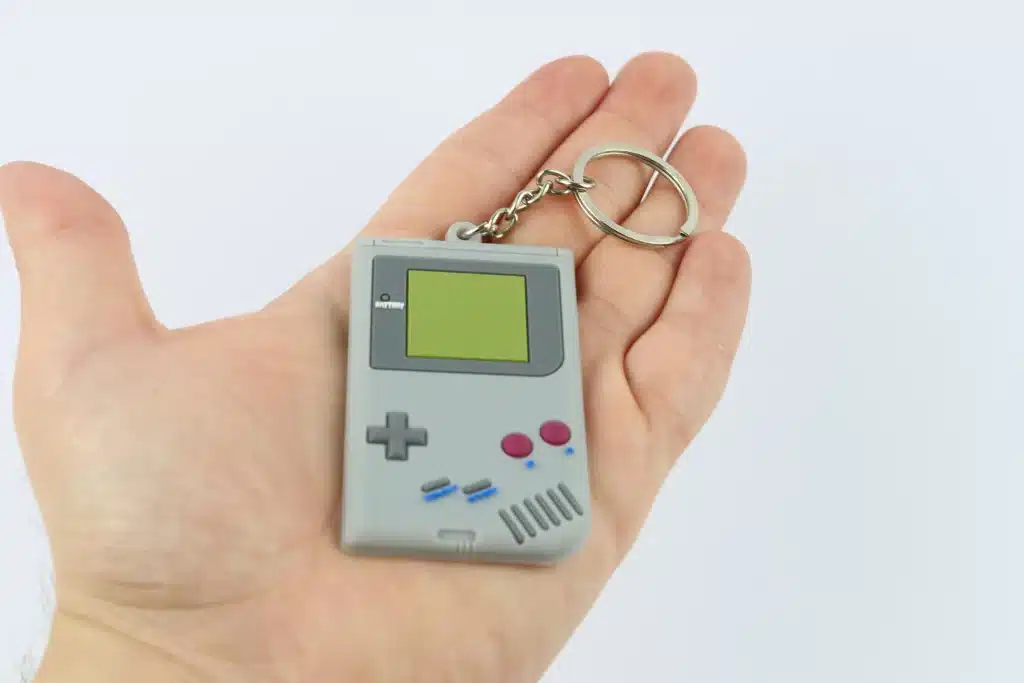 Keychains are one of the perfect party bag ideas. But if you add a video game to a keychain, kids will find it more fun. There are a lot of video games, but most of them will have games that cover letters, numbers, and alphabets for kids. The video games attached to key chains might have different difficulty levels. The small size of the key chains makes it convenient for hand-holding. If your party has a theme based on gaming, you will not find a better party bag filler than this.
28. The Sweet Bites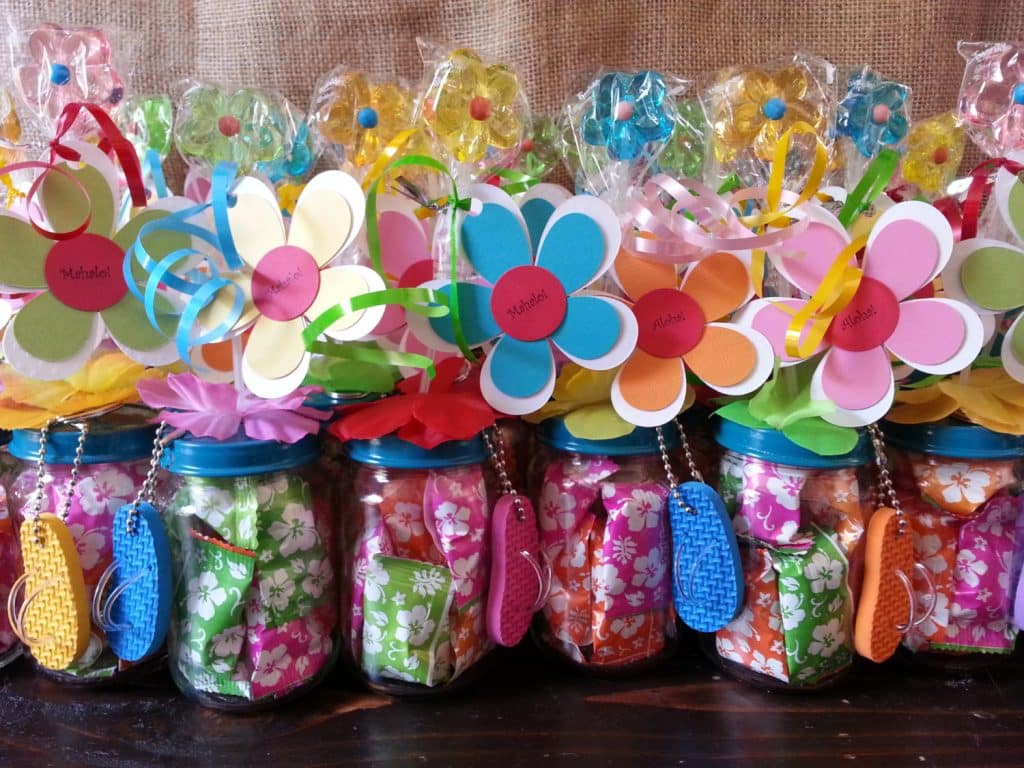 Candies and chocolates are traditional party bag ideas that still do not fail to make kids happy. However, the high sugar content and many additives do not make them a healthier option. If you are one such parent who wouldn't want to give junk to kids in your party bags, opt for healthier sweets. Dried fruits, energy balls, fresh fruits, fruit-based ice creams, fruit chips, and roasted nutsare a few replacements that will be guilty-free party bag fillers.
29. Activity Kits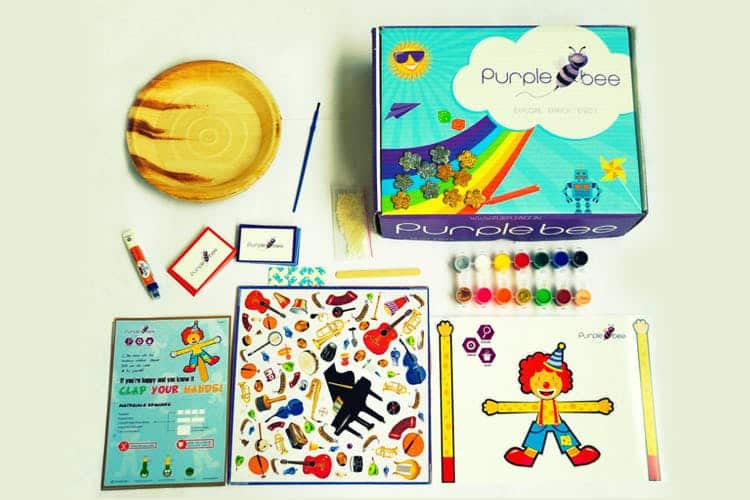 Kids don't have a packed schedule like adults. With a lot of free time comes boredom. To make up for the ample time the kids have, one of the mindful party bag ideas is to give them activity kits and books. The activity books can revolve around science for kids. Or it can be craft activities that encourage them to use their creativity. If you opt for activity kits, you can choose from anything like a craft kit, stationery set, tie-dye kit, and so much more. This way, you send back the kids with ways they can effectively use their time and learn new things.
30. Give Them Something to Decorate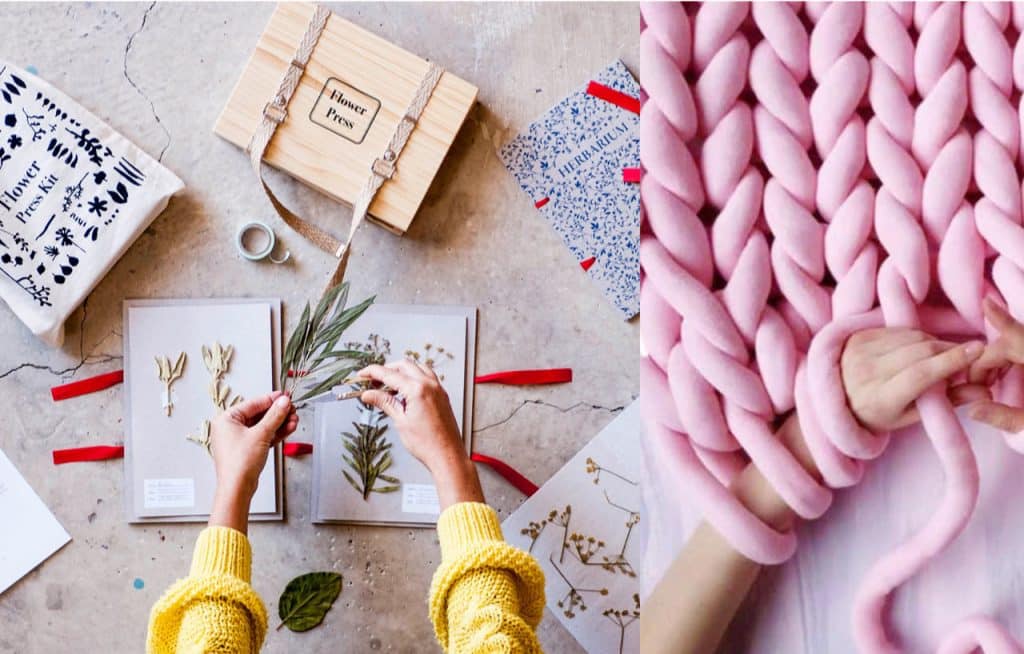 There are plenty of things kids can do, but they won't just because they are not told. Among creative party bag ideas is a take-home craft that will motivate the kids to start with. It can be a mini bird birdhouse, a wreath, wine cork vases, or anything you can think of decorating. Pair it with the craft accessories like paint colors, embellishments, glue, etc.
Conclusion
Planning a party for your child is exciting unless you are stuck with what you should put in the party bags. The blog talked about the best party bag ideas for you to impress the little guests. If you are not really a fan of goody bags, an alternative for you is to donate the amount to a cause you care about.
From books (including either storybooks or educational books) to various toys and games, there are so many ways you can make your goody bags unique. A children's party will definitely include a craft activity, so the craft items also make a great party bag filler and a reminder of a good time together.
No matter how much fun kids have at your party, the greatest fun for them is to receive a great party bag. We hope that we helped you with unique party bag ideas!