Marble games are popular outdoor activities for kids and sometimes for adults as well. Back in the days when the world wasn't so absorbed into the advancement of technology, the neighborhood areas were flooded with kids playing marble games.
So it is safe to say that this classic pastime was more popular in the olden days. However, no matter how technology progresses, marble games still emerge as a favorite game for many.
People experience real joy when they are engaged in the game. Children from almost every household gather in a space that is appropriate for a marble game and start their regular routine of having marble matches. The zeal and zest they tag along with them can never be compared with the quietness and stillness of mobile games and computer games.
Some Really Fun Marble Games Anyone Can Play
1. Bullseye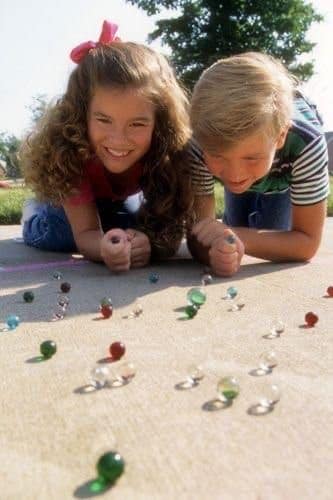 This game is the easiest and most popular game you can play with marbles. The fact that it is easy to learn makes it more interesting and intriguing for anyone. Especially for any person who has a really great talent at aiming, this game is for them to conquer. When they shoot the lined-up marbles into the ring, it clearly means that all the marbles belong to them now. This way, a person starts to put more interest and time in this game.
2. Booby Trap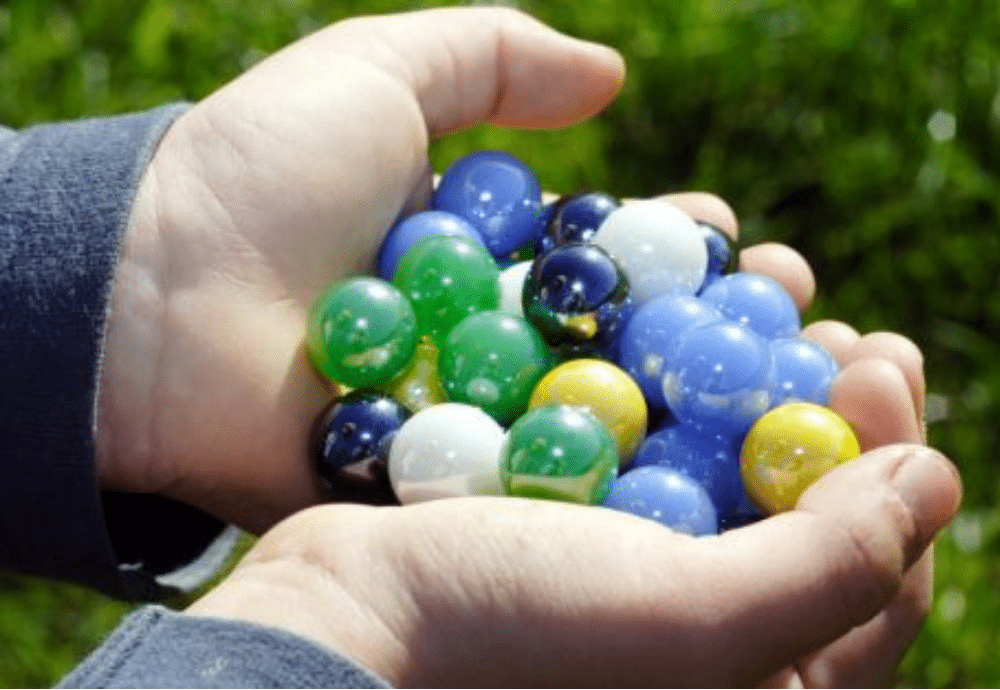 Here in this game, a large maze is created using objects like pens or pencils, and after that, marbles are set up in such a manner that act as hurdles or obstacles for players. This game is a little stressful because you have to make sure the marbles do not touch each other. You have to be really patient and steady to indulge in this game.
3. Classic Marbles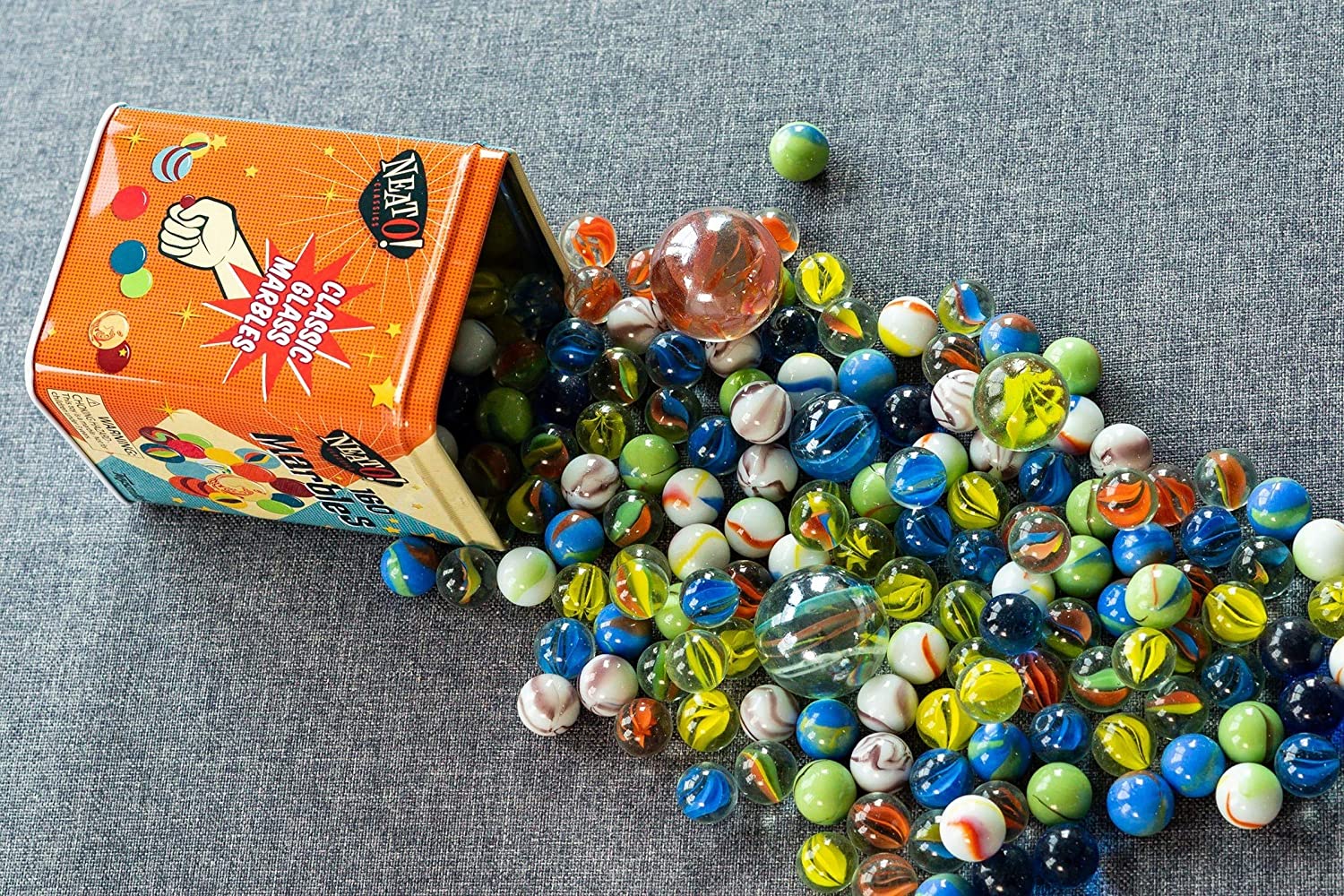 This game of marbles is known for being traditional and being one of the oldest. It brings so much nostalgia and so many good memories to adults of the present age. The game is not difficult as you just have to draw a big circle and then form another circle with marbles inside it. The motive here is to push the other marbles out of the circles.
4. Color Match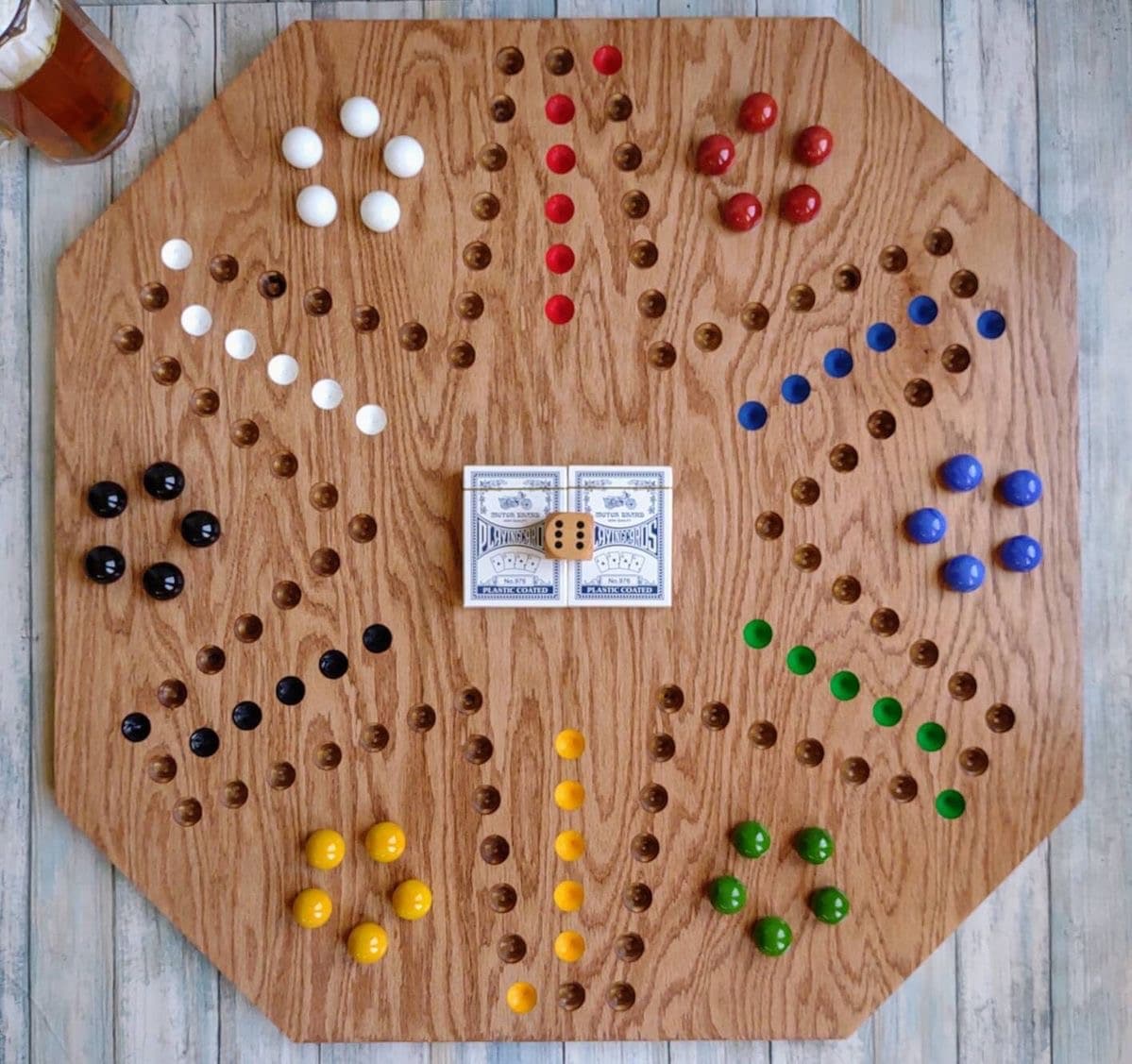 This game is very fascinating and makes the players stay hooked on it. It's all about colors and matching them. When you play this game, you may never feel bored as it keeps you busy with clearing the marbles of the same color from the board.
Color Match is addictive, and it also exercises our minds which, in the long run, is helpful and makes our minds fresh and never tired.
5. Bounce Eye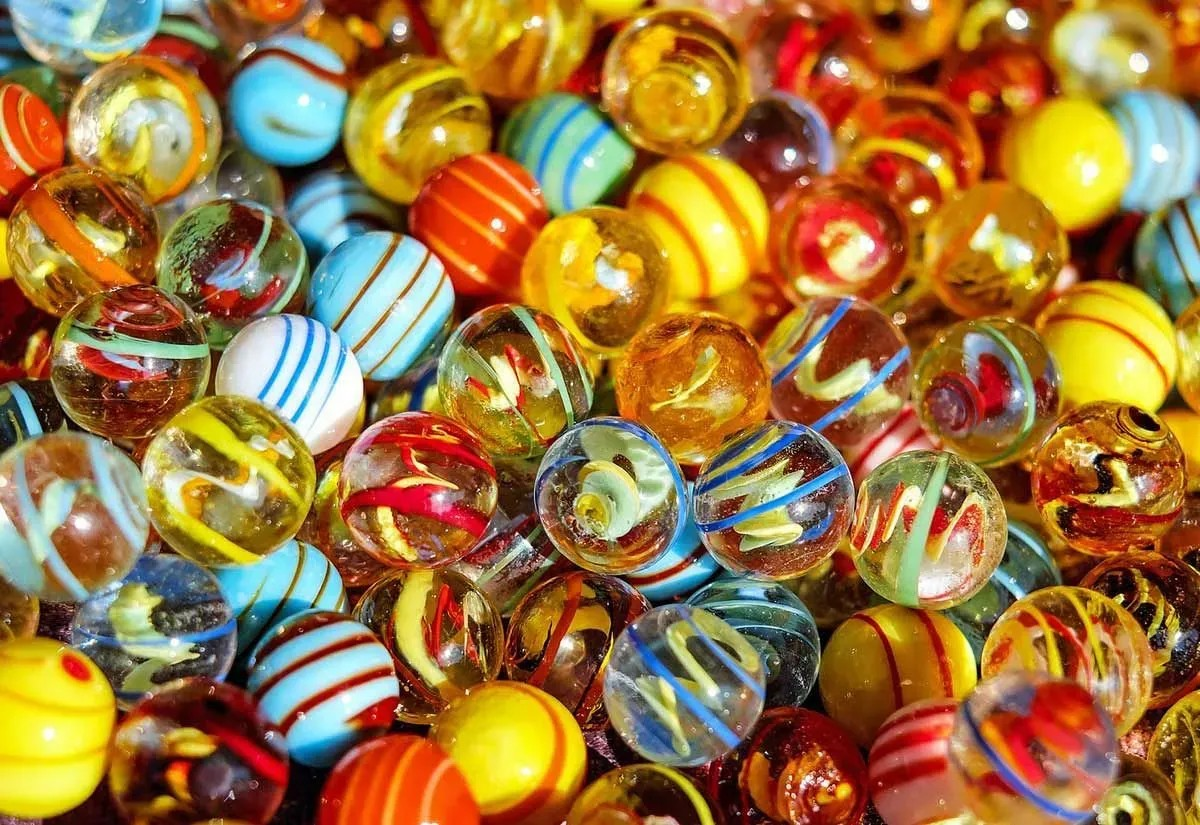 Bounce Eye marble game is a lively and energetic game. There are so many bouncing marbles involved here that go into pockets or cups on a board. The first player who succeeds in getting the marble into the pocket is the winner here. A great aim and dedication for the game is needed to bring lots of cheers and great energy.
6. The Conqueror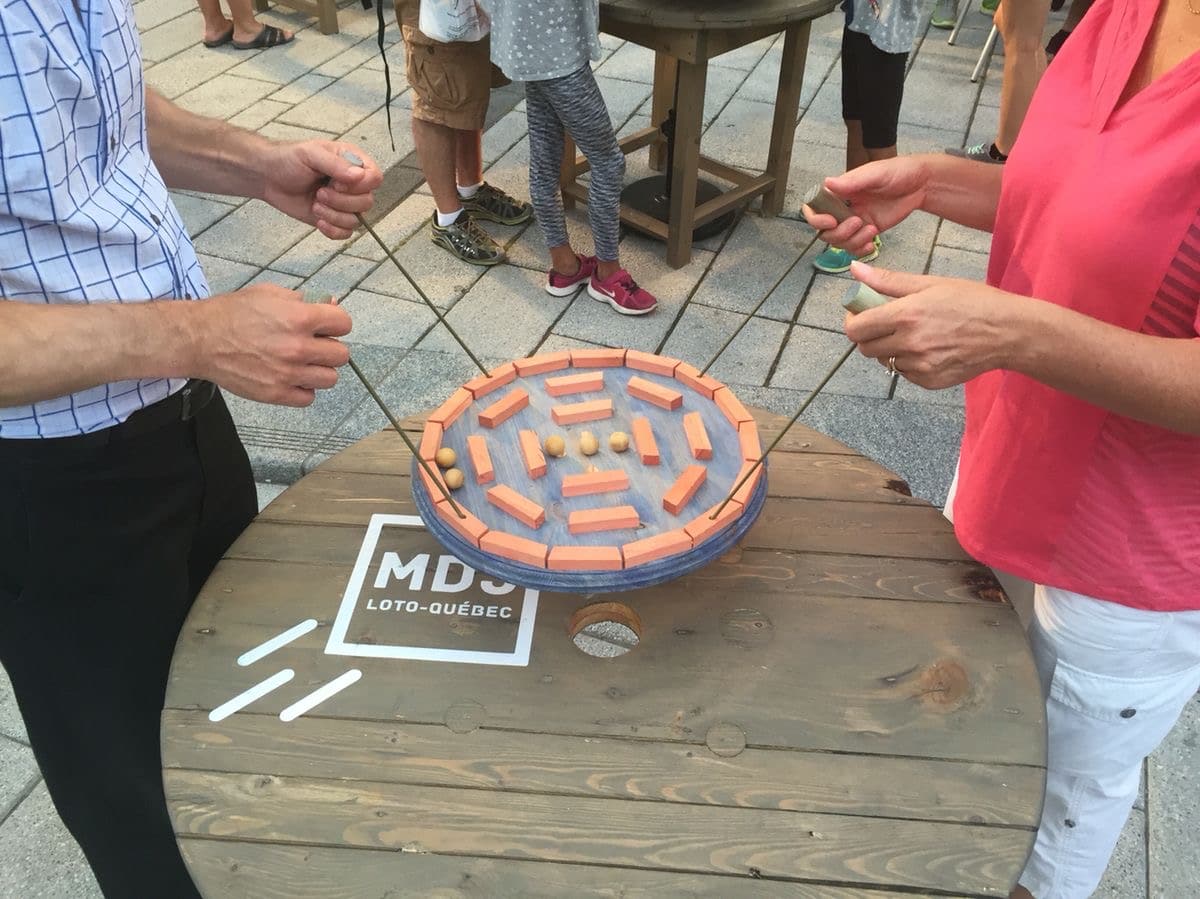 This marble game is a little bit similar to a game of wrestling or boxing. The players form a circle and start their battle inside it. The concept of this game is to knock each other's marbles out of the circle. It keeps going on and on, and the last player whose marbles are still inside the circle wins the match. A game like Conqueror may just be the perfect one if you are looking for something that will keep you grounded.
7. Marble Putt-Putt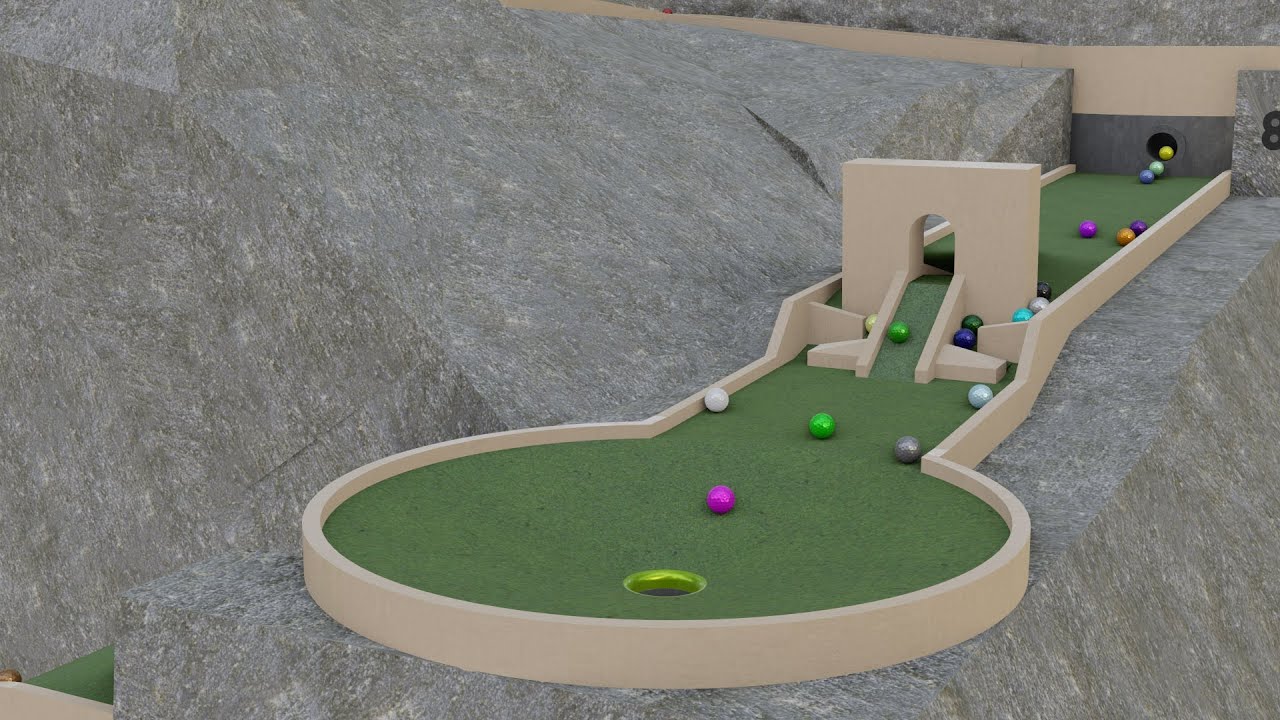 It's time to unleash the TIGER WOODS in you. Because this game is a little bit similar to Golf. Here, a mini golf course is created using household things and marbles, and for the holes, objects like paper cups are used. In Marble Putt-Putt, you get points when you are able to put the marbles into the cup or the hole. It's relaxing and totally gives good company during leisure time.
8. Marble Toss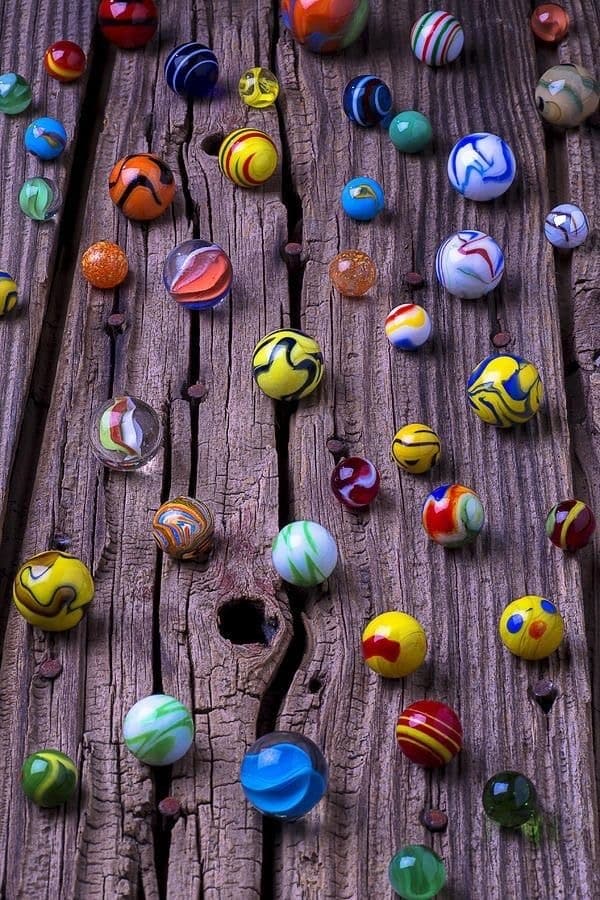 Marble Toss is also quite similar to the game of golf. In this game, marbles are tossed into a cup or container from a distance. The player who gets the most marbles in the cup is the winner. This game is stress-relieving, and it does not get boring. Anyone looking for a good pastime, try Marble Toss and kill your boredom.
9. Mancala Marble Game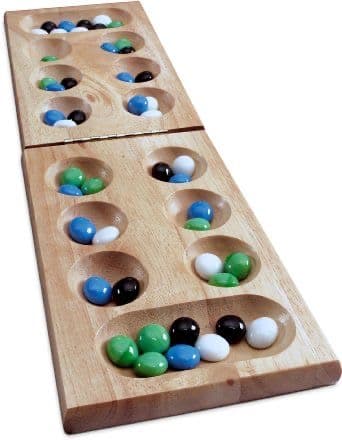 Mancala is a marble game where two players are involved in collecting as many marbles as possible. A board with two rows of six small cups/pits is needed to play this game, and each player has a large cup (called a store) at the end of the board. The player who manages to have the most number of marbles in their store wins.
10. Marble Roll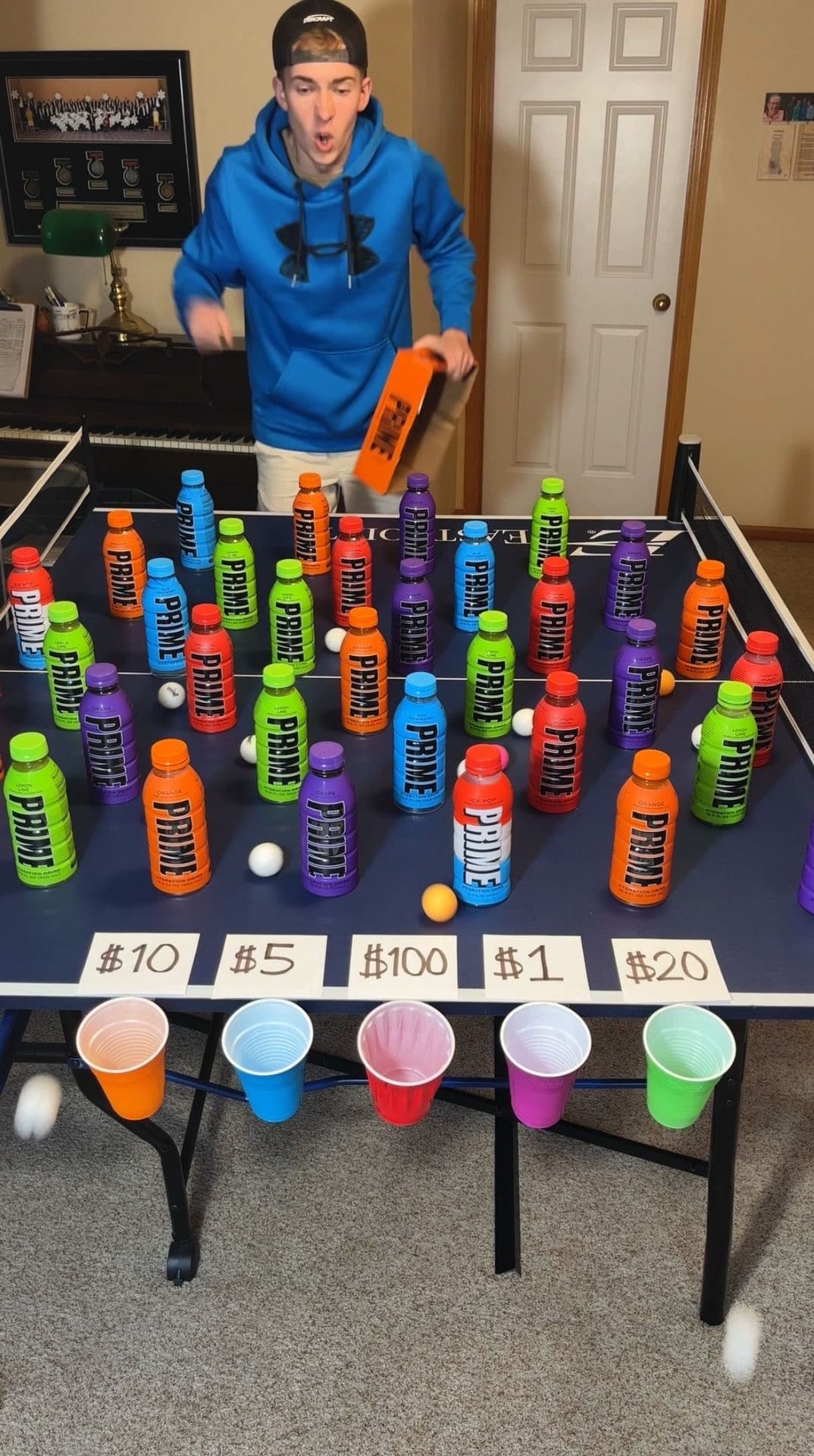 In the game of marble roll, you roll marbles down a ramp and try to get them into a series of cups. Here, each cup carries a certain number of points. For instance, you get 5 for getting your marble into the second cup and 7 for the third cup. The player with the most points wins. Marble Roll is such an encouraging game, and you don't want to miss playing it.
11. Marble Tilt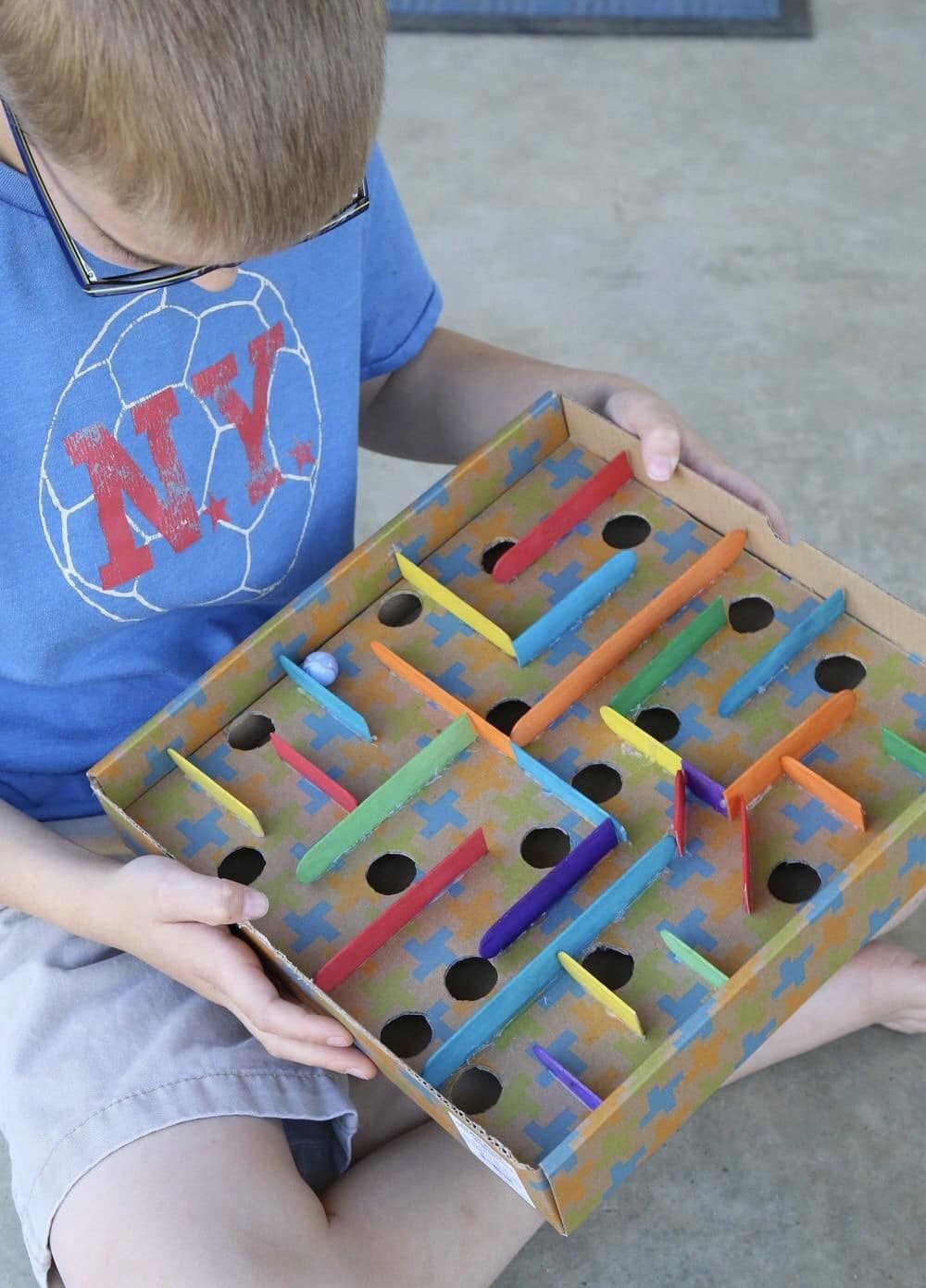 A maze on a board is involved in playing this game. You tilt the board to guide the marbles through a maze until they enter a container. The board has to be moved gently so that the marbles do not fall off in the other direction. All you need here is a lot of patience and gentleness.
12. Pac-Man Marble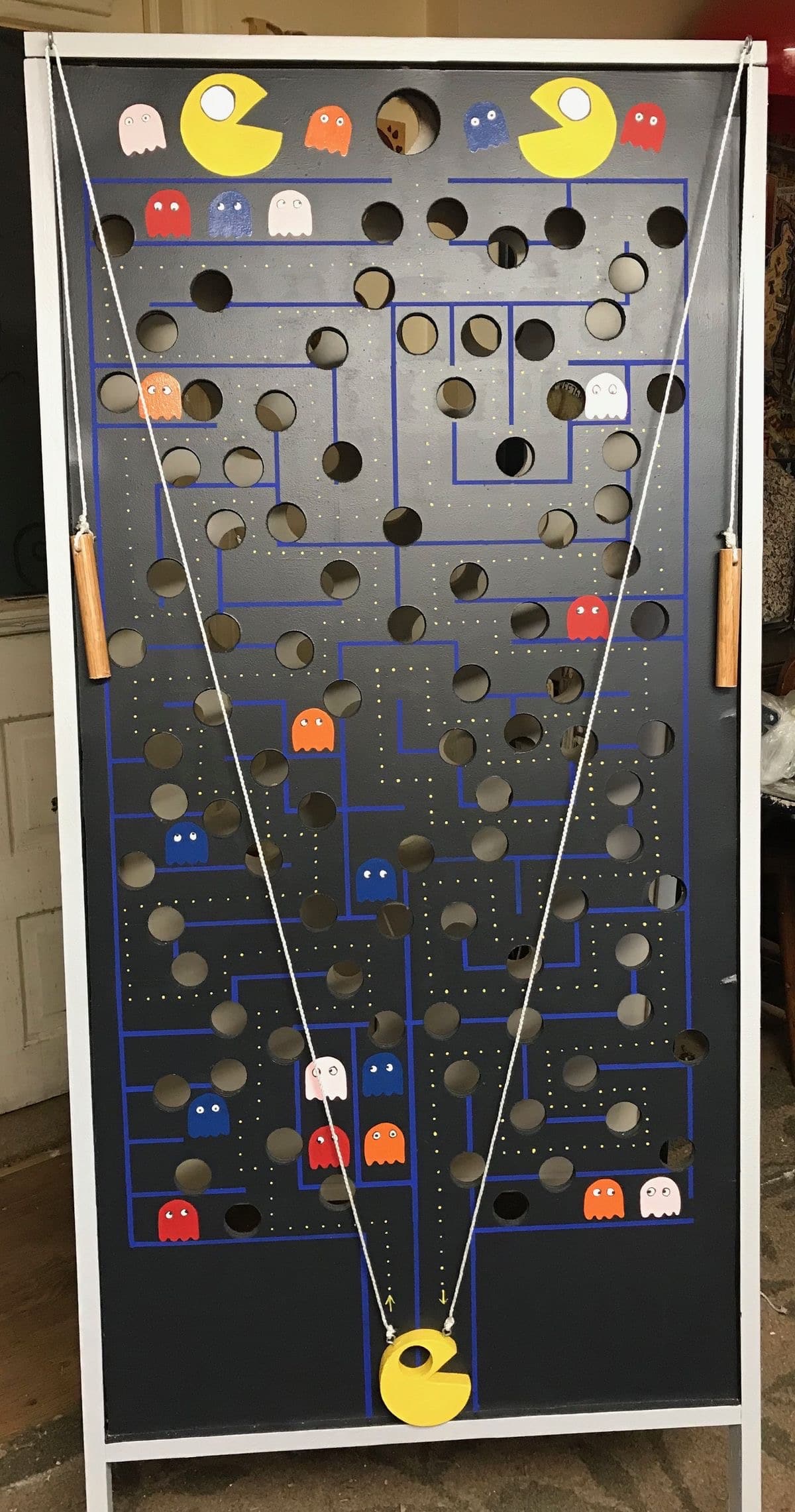 Pac-Man is a fictional video game character that inspired this marble game. In this game, marbles are used to play Pac-Man and the ghosts on a paper that has a maze in the shape of Pac-Man. The fun and interesting part is when you roll the marbles around the maze, avoiding the ghosts. It's also a little stressful because of the inclusion of ghosts, but overall, it's a great marble game.
13. Labyrinth Board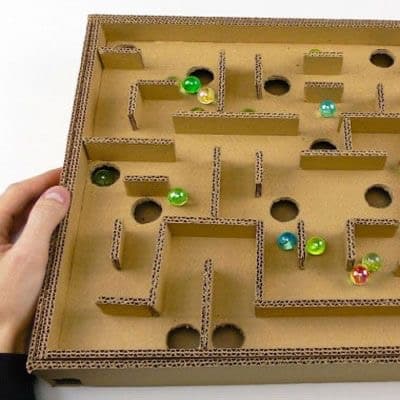 This marble game also has to do with a maze, but this time, with a few holes on the board. You play this game by directing a marble through the maze by tilting the board. If you let the marbles get into any of these holes, you lose. So the player who gets to the end of the maze quickly wins the game. Very stressful again, but worth it.
14. Marble Drop Game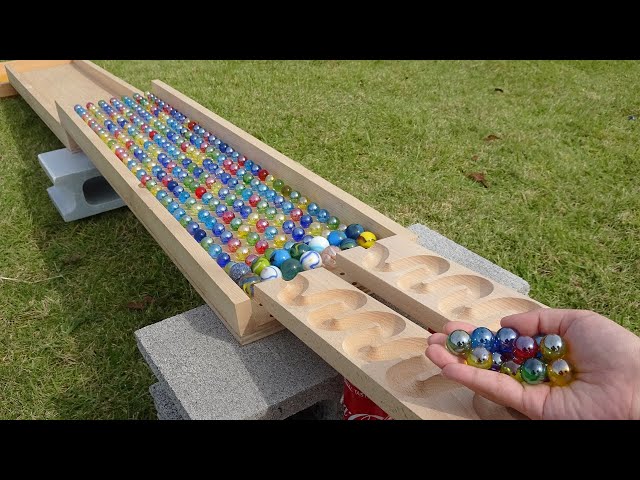 In the game of Marble Drop, marbles are dropped down a series of chutes in such a manner that they land in a pit or a container at the bottom. Each chute here carries different points.
15. Eggs in A Basket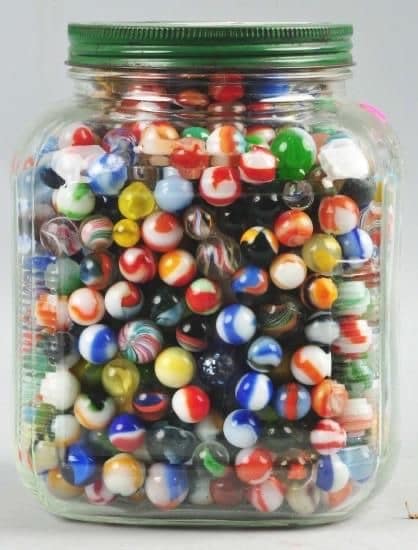 This game is similar to the classic game "Egg Toss." In this marble game, a basket is placed on the ground, or a table, and each person takes turns tossing marbles into the basket from a distance. An interesting and stressful step is that after each successful toss, the player takes a step back. The player with the most successful tosses wins the game.
16. Off the Wall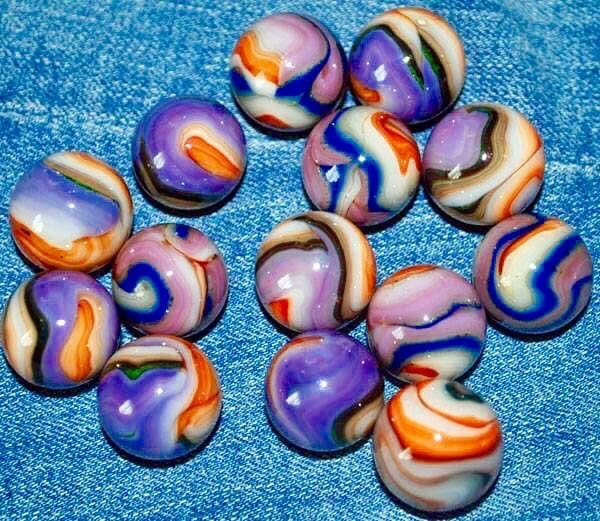 This marble game got its inspiration from the game "Handball". You have to find a wall with an empty space around it and place a cup or a basket in front of it. You play the game by throwing the marble on the table so it bounces and gets into the basket. If you miss it, you lose a point. So the goal is to manage to put the marble into the cup.
17. Newton's Cradle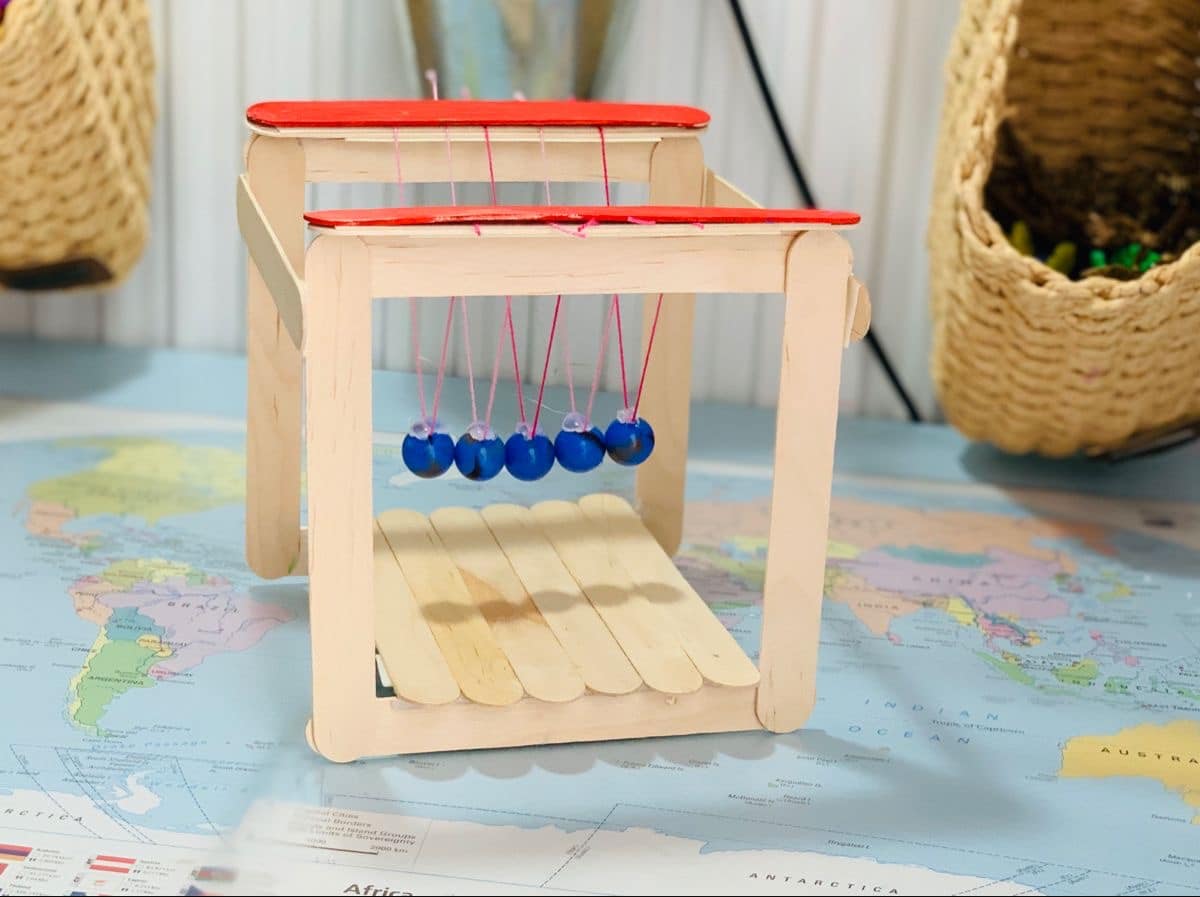 Through this game of marbles, the laws of physics are demonstrated/explained. What you do is a series of marbles hung on strings, and you put them in motion by dragging one marble back and letting it go. The marbles, through this act, swing back and forth, explaining the conservation of momentum and energy. It's very informative and educational, and at the same time, fun and enjoyable.
18. What Decade?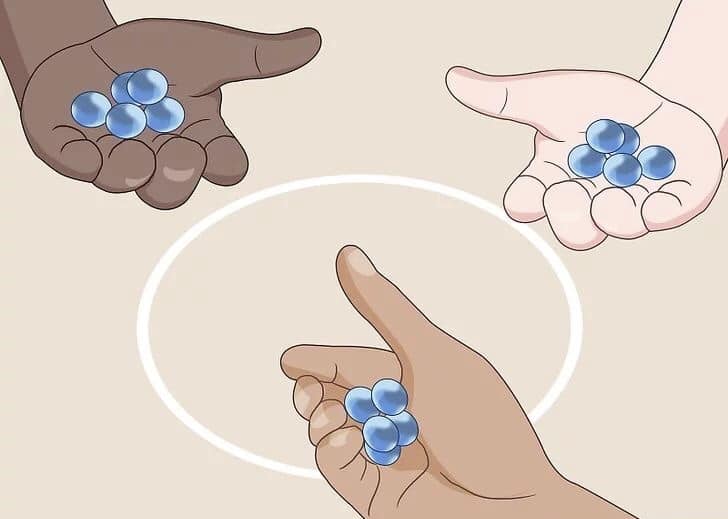 This game will give you a challenging spirit while you are on it. To commence this game, you need a piece of chalk and some marbles. A big circle is drawn, and inside this, another smaller circle is drawn. Now a third circle is drawn inside the second one, followed by a fourth one. Each circle represents a decade, starting from any year you want. This is not your everyday game, but it brings enough fun and joy.
19. Marble Painting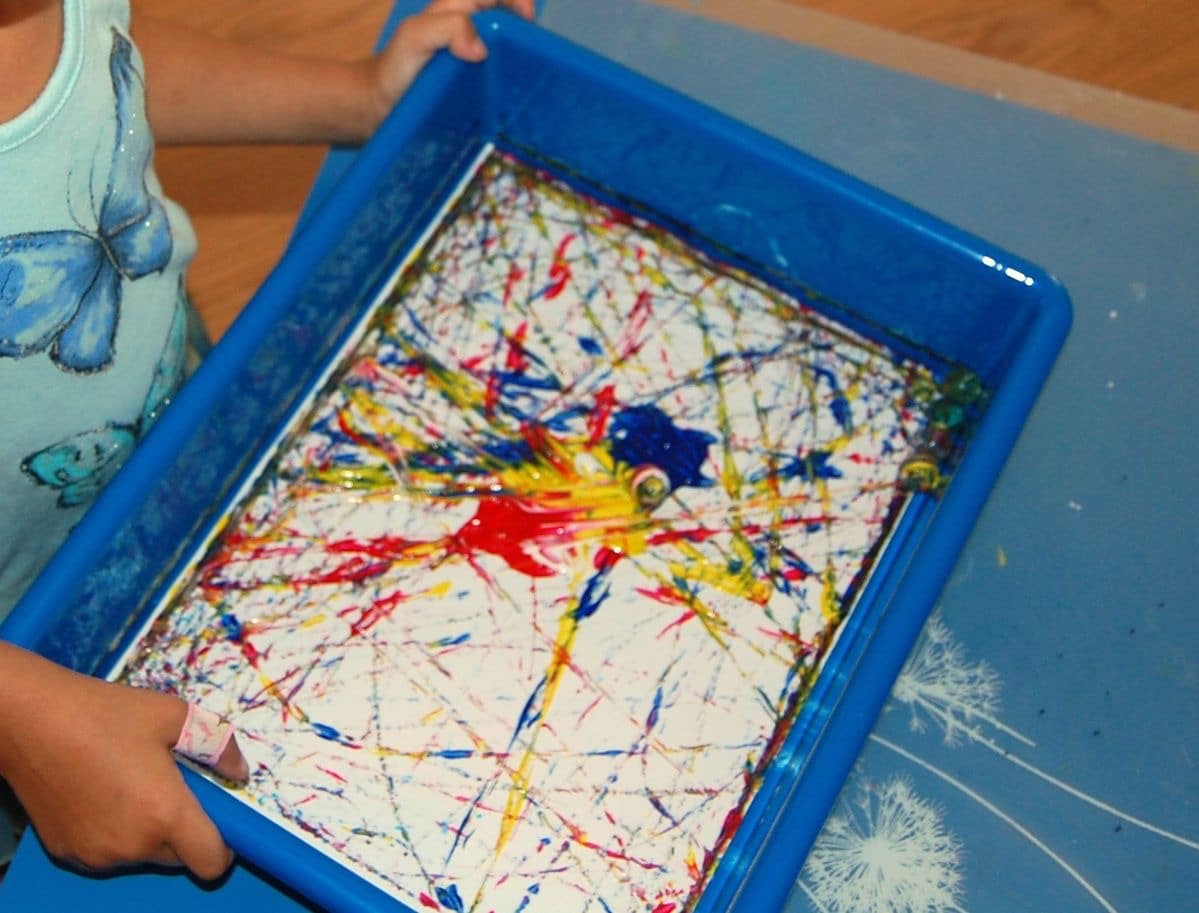 Marble painting sounds like a very engaging activity, especially for kids/toddlers. It is also very easy and not tiring. What you do here is, fill some plastic boxes with colors and put your marbles in them. After that, you let the kids toss the colored marbles in the box. This is an excitingly creative and fun way of painting.
20. Glass Marble Roll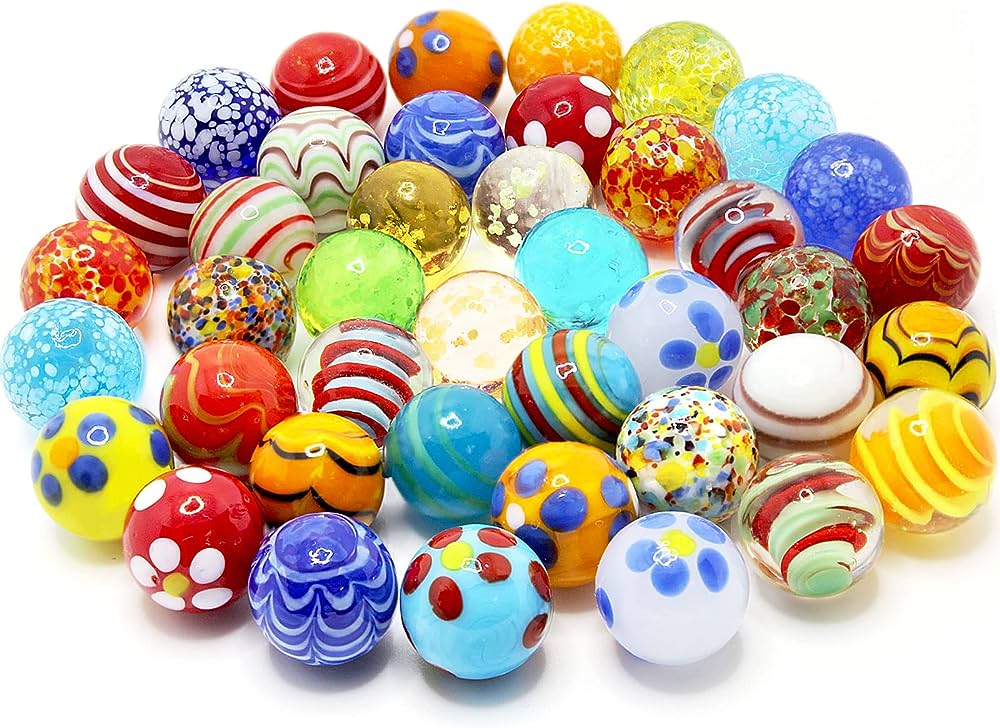 This is a unique kind of marble game that can be played indoors with a family. Cardboard is needed where there are square holes, and each hole should be different in size. When all these are ready, you can place some numbers above the holes. And now, start sliding down the marbles. The player who passes their marbles from the hole with the bigger number is declared the winner.
21. Tic-Tac-Toe Marble Game<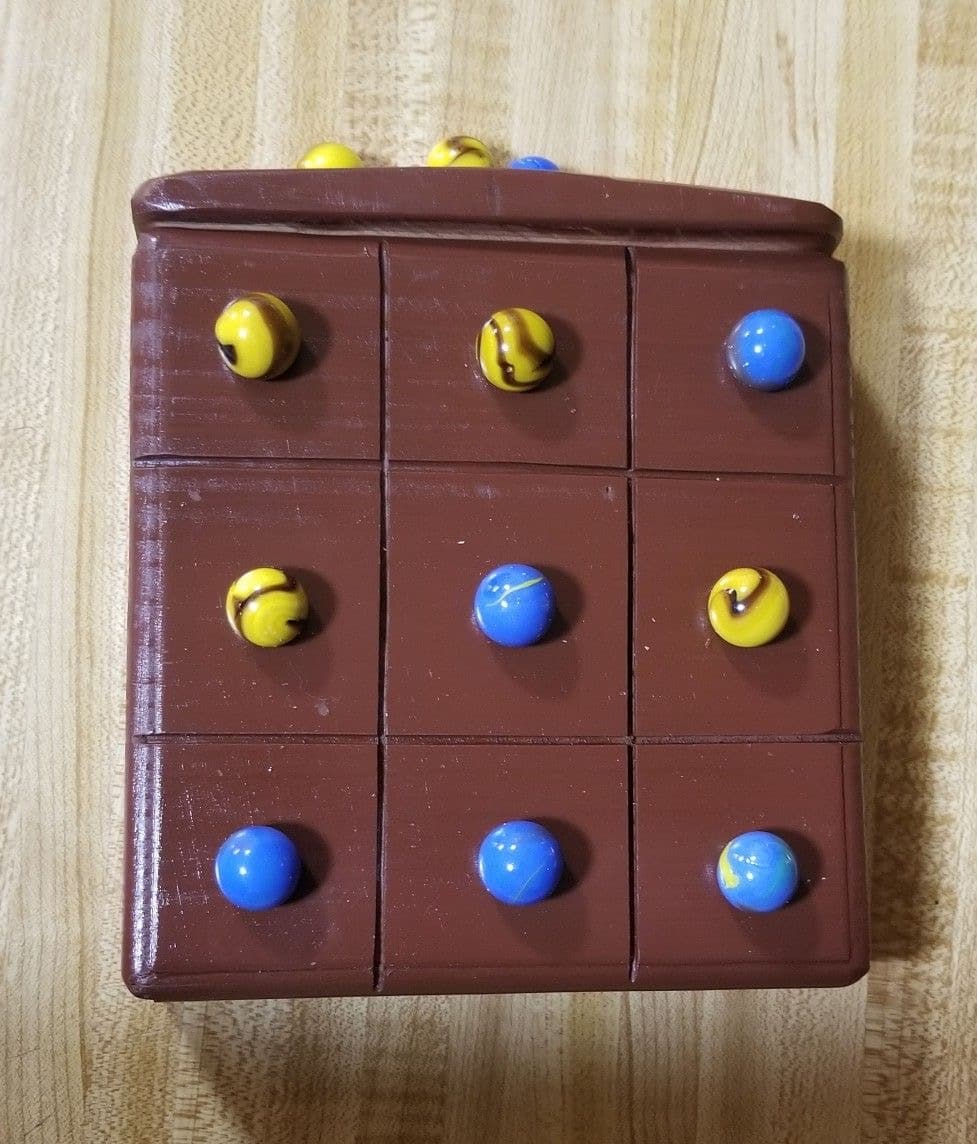 In this game, the players take turns placing marbles on a board to get three in a row. Very similar to the old game by the same name, but this time, there are marbles instead of X's and O's.
22. Fox and Geese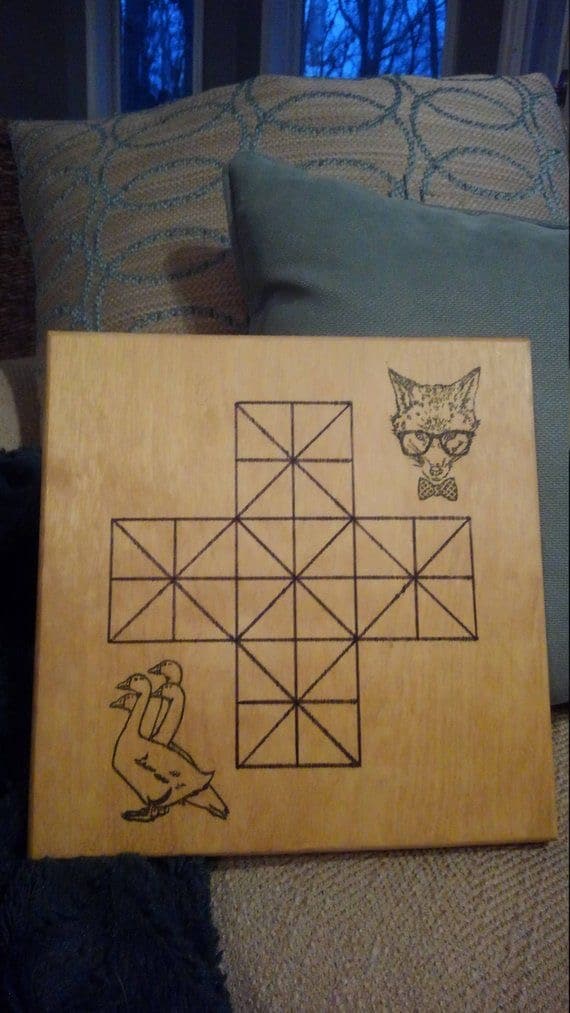 This marble game is old and has been around for centuries. Fox and Geese game is played on a cross-like board. Here, one player controls the geese and the other controls the fox. You play this game by letting the fox capture all the geese, while the geese try to trap the fox so it can't move.
23. Double Ringer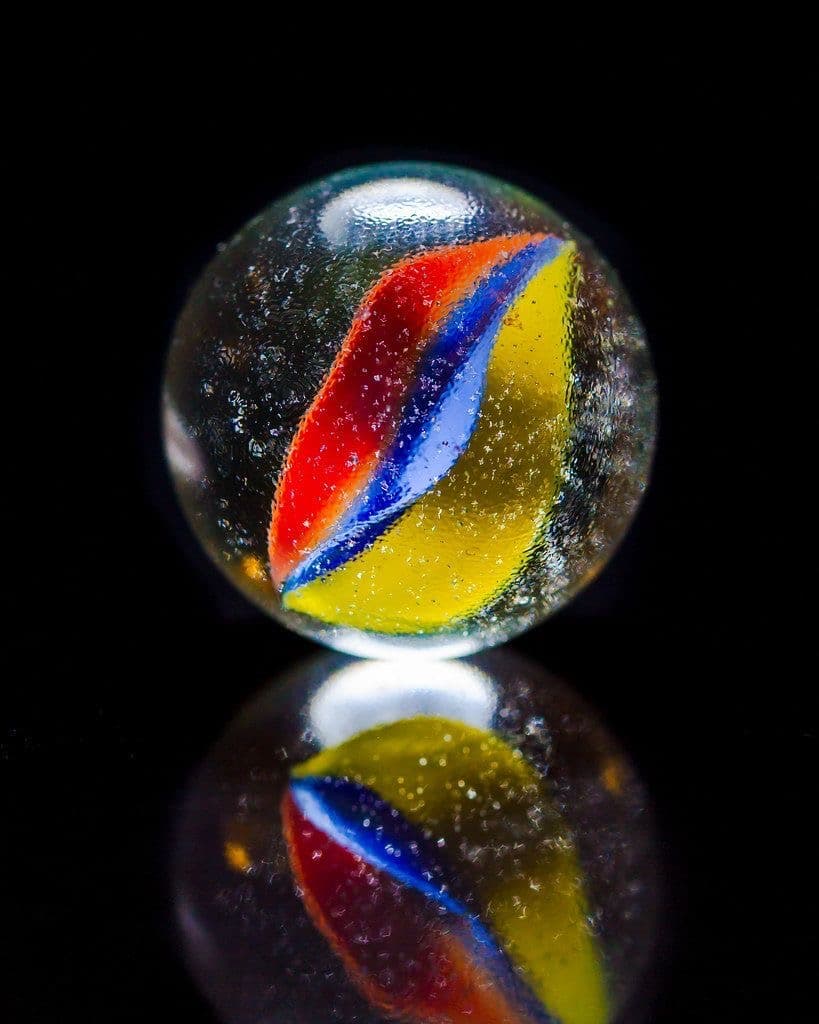 In this popular game, you need two players. You need a board that has two rings painted on it, and each ring must have a different point value. The goal is to shoot the marbles into the rings and score points. It's a really competitive game, and requires skill.
24. Traditional Marble Ring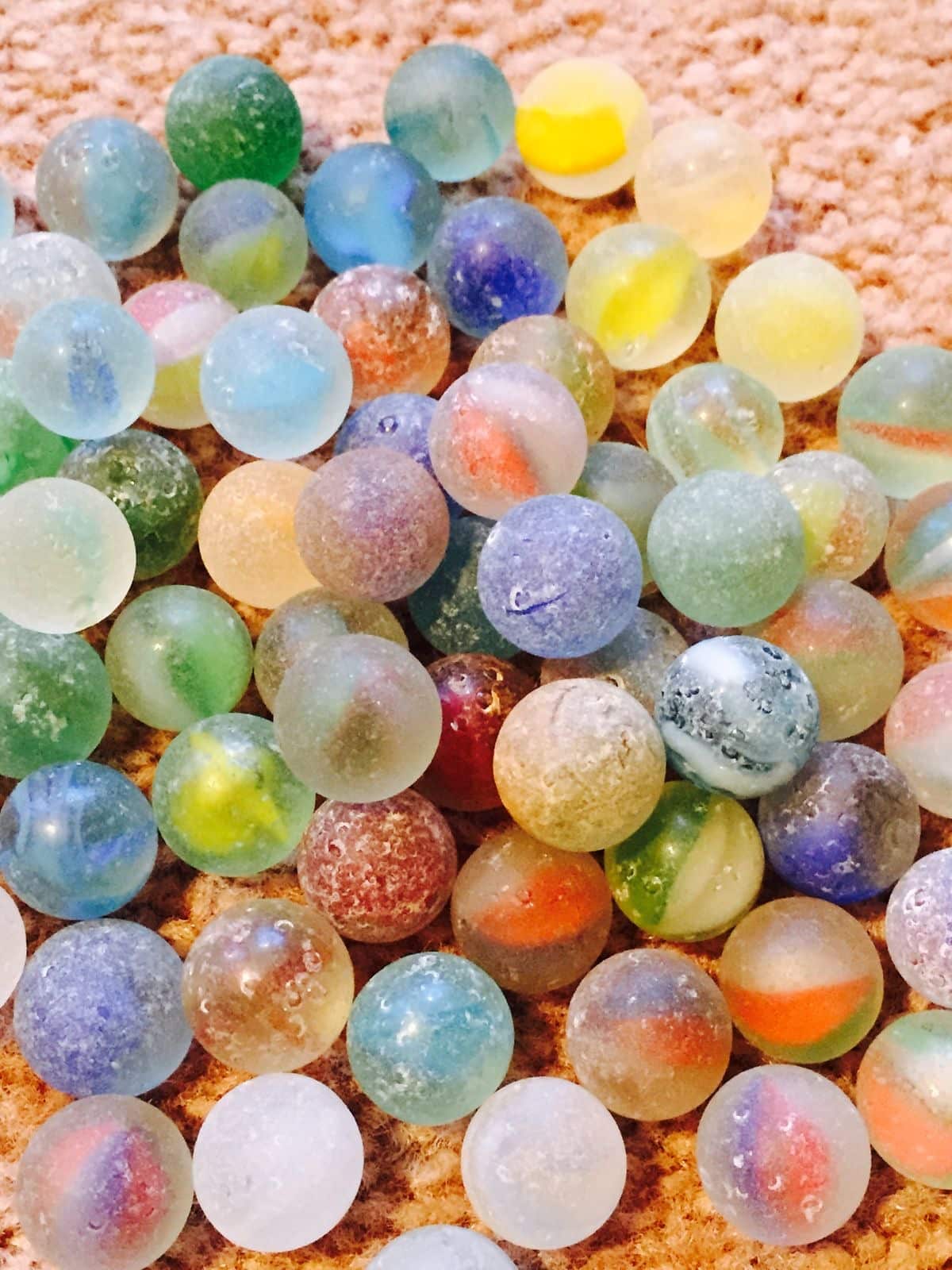 This game is played by drawing a large circle on sand, followed by more circles inside the circle. The players take turns to shoot their marbles into the smaller circles. Whoever gets the most marbles into the smaller circles is the winner here.
25. Marble-d Chess Game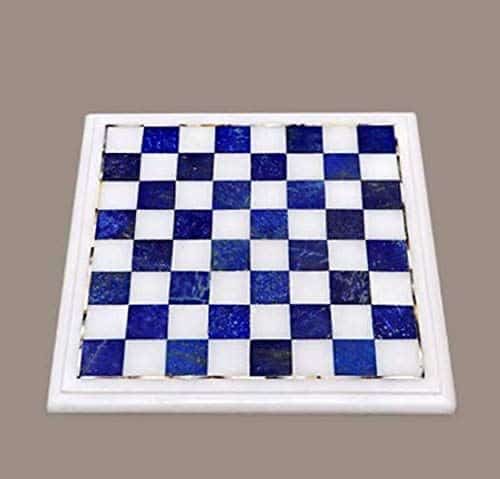 This game slightly brushes with the game of chess. It's played on a board in the same manner as chess. The marbles sit on the board just like the different chess pieces. The goal is to outrun your opponent and capture their king.
26. Marble Balance Challenge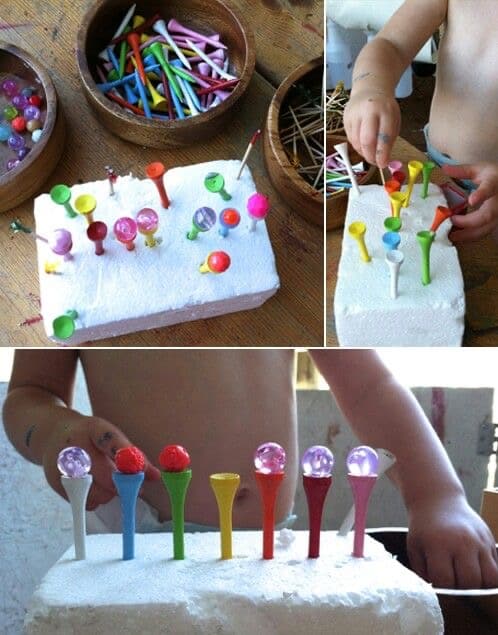 This game involves so much marble-balancing on a board that has different obstacles and challenges. The rule of the game is to balance the marbles on the board without letting them fall off. You have to be steady and good at balancing in order to succeed in this game.
27. Marble Basketball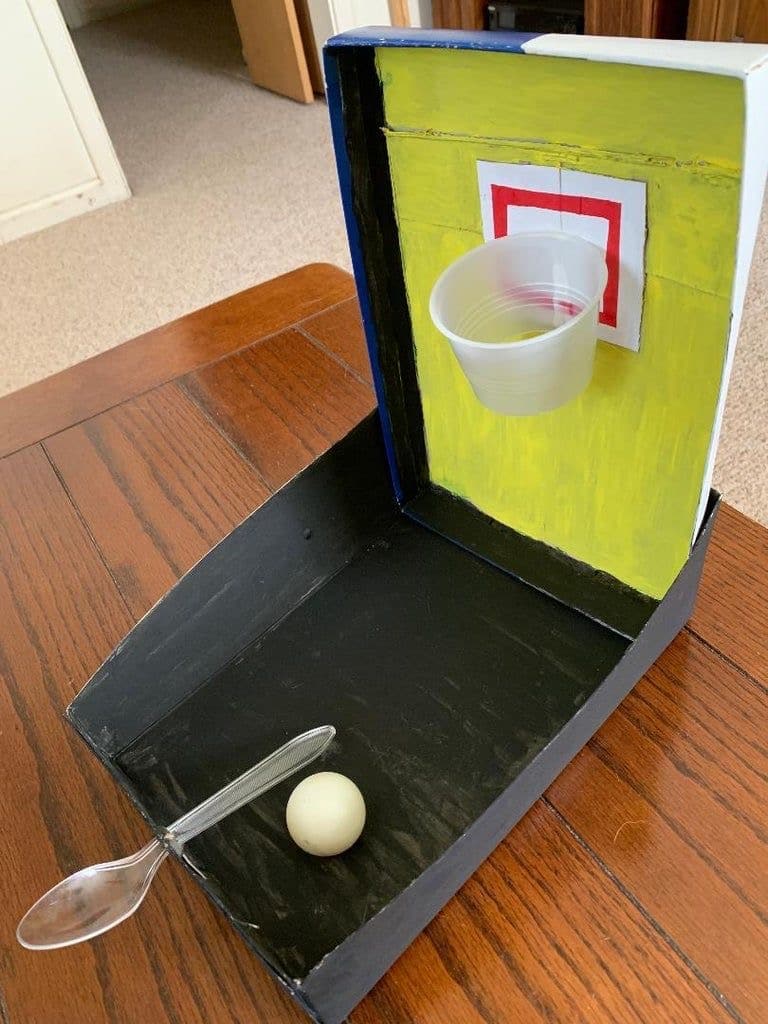 This game is just like a mini basketball match as it also has a miniature basketball hoop for the marbles to be thrown into. You need one or more players in this game. The player who gets to shoot more marbles is the winner here. You need to possess a good aim to score in this game.
28. Target Shooting With Marbles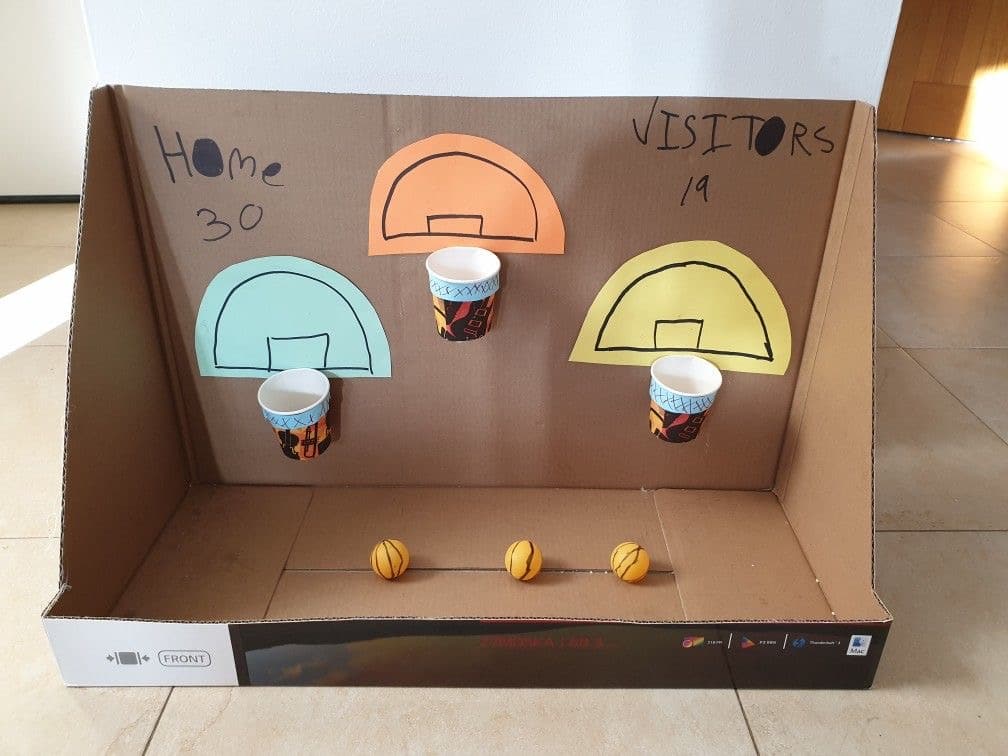 This game of marbles also needs good aim as it is also all about shooting at a targeted place. The target can be anything, and the objective of this game is to knock down as many targets as possible with the marbles.
29. Marble Tower Construction Challenge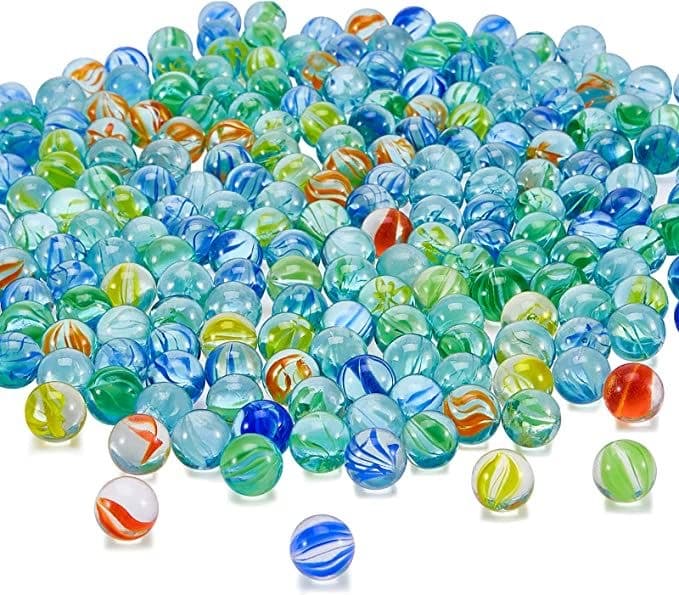 In this game, you can bring out the architect in you as it involves building a tower out of marble and many other materials. The most interesting part of this game is to construct the tallest tower that is stable. It is fun to do and involves a lot of skills.
30. Valentine's Day Marblesc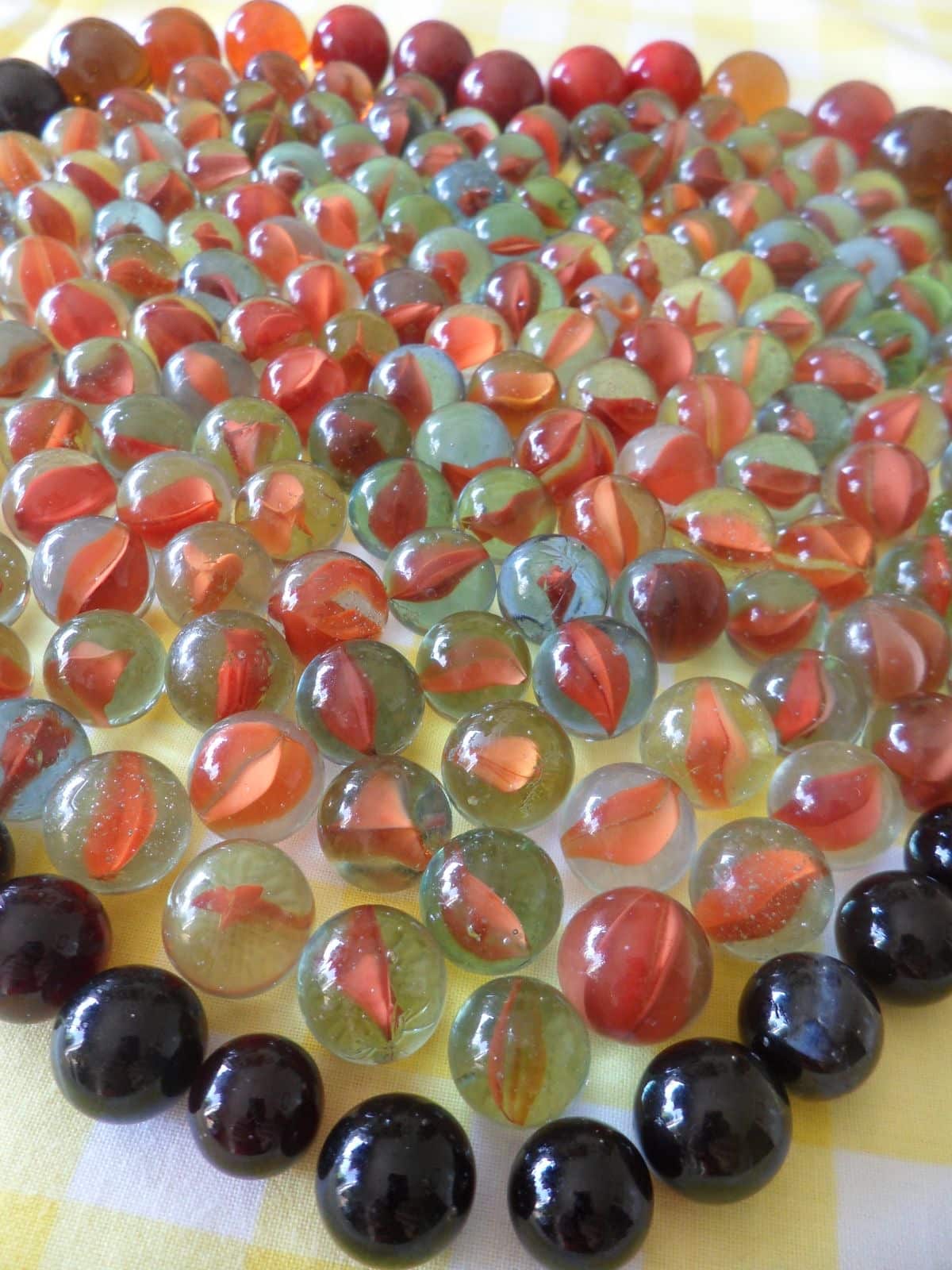 This game is all about love. The task in this game is to make the shape of a heart-aligning marble. It is even better if there are colorful marbles involved because of the outcome it gives.
Conclusion
From this article, we come to learn that the games that we can play using marbles are unlimited and that we cannot just play outdoors but indoors as well. There are so many indoor games that are related to marbles. When there is a marble game involved during a family gathering, it brings immense joy to the room. In short, marble games may be old and traditional, but they are never forgotten and never out of style. They just remain to be a favorite pastime for many.
But when there are too small kids involved, you have to be careful because sometimes kids swallow tiny things mistakenly or knowingly, thinking them to be edible. After playtime, keep the marbles out of the kids' reach so nothing hazardous happens.